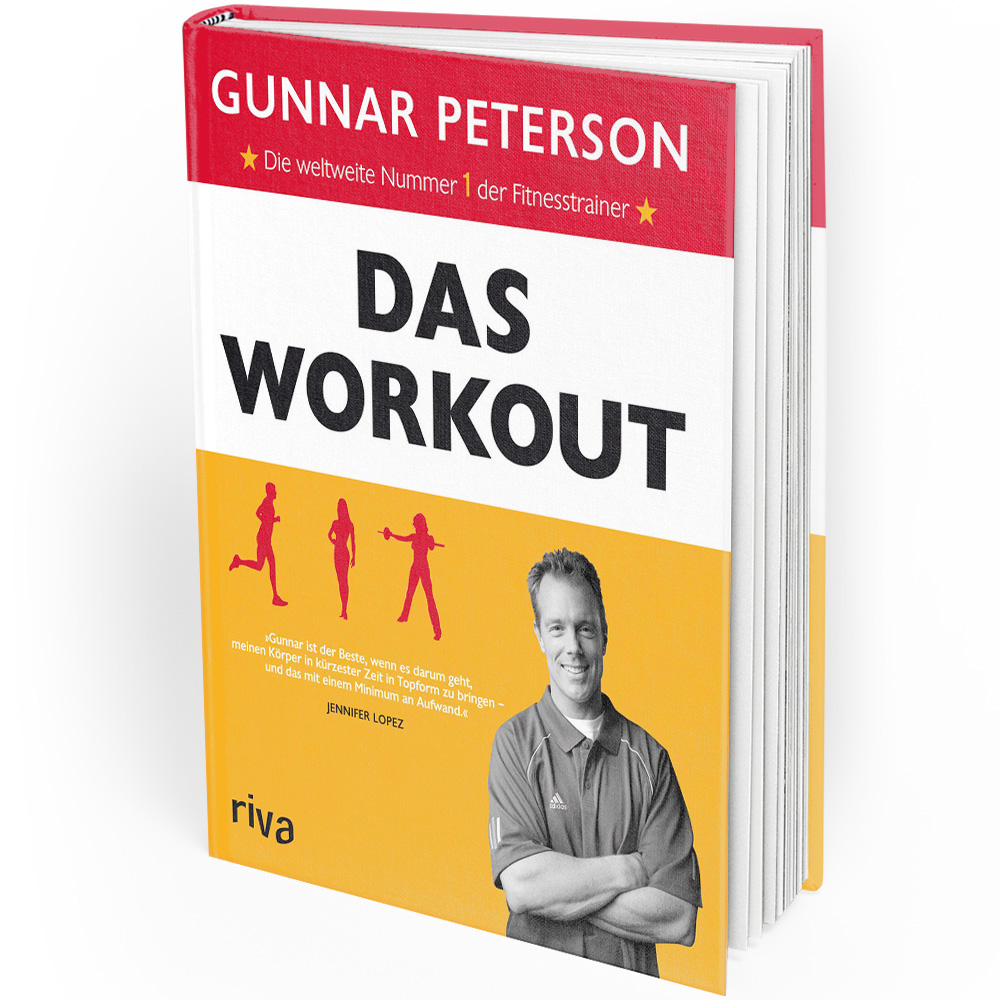 The Workout Book
The Workout (book) - Gunnar Peterso
n
The workout of the Hollywood stars
Versatile exercise program
4-pillars of the workouts
Available, delivery time 1-3 days
Train like a Hollywood star!
Hollywood is home to the most beautiful people in the world. But even stars have to work hard and train diligently for their good looks.
Personal trainer Gunnar Peterson has been steeling the dream bodies of stars like Angelina Jolie, Penelope Cruz and Jennifer Lopez for years. But you don't have to be a star to benefit from his knowledge. In his book, Peterson now reveals the components of his successful workouts to all readers.
The secret: Every eight weeks, the exercise program changes in order to constantly challenge the muscles anew and to counteract a uniform load. In this way, ongoing results are guaranteed and boring training routines are ruled out.
The workout consists of four components: cardio training for heart and circulation, strength training for targeted muscle building, proper nutrition and relaxation phases. With this reading, a little motivation and ambition, anyone can now get the dream body they want and without a personal trainer.
About the author
Gunnar Peterson is one of the most respected personal trainers in the United States. He has helped movie and television stars like Angelina Jolie and Ben Affleck, as well as top models and professional athletes like Mike Tyson and Pete Sampras get in shape. He often appears on American television shows and magazines as a fitness expert. Peterson is also the co-founder of  "Outside ShotÂ", a company that develops and distributes innovative fitness products and exercise equipment. He lives with his family in Beverly Hills, Los Angeles.
There aren't any asked questions yet.