ORDER & DELIVERY
I received an incorrect item.
If you have received the wrong item, please contact our customer service by e-mail info@perform-better.de or by phone + 49 89 444 4679 250. We will send you our documents for the return and will of course exchange the goods.
An item from my order is missing
If an item from your order is missing, we ask you to contact our customer service immediately after arrival of the delivery by e-mail or also gladly by phone.
Please note:
When ordering multiple items, it may well be that we have handed over the delivery in several packages to the shipping service provider. Then it is also possible that we have chosen two different shipping companies (DHL/UPS) for a larger order consisting of several packages. In this case, the shipments may well arrive with a time delay.
What do I do if I have not received an order confirmation?
Normally you should receive your order confirmation within half an hour. If it takes longer until the confirmation mail arrives, please check your spam folder. If you do not find a confirmation there either, please check your customer account. If you do not find a confirmation there either, please contact our customer service.
Is delivery to a packing station or post office possible?
Unfortunately, delivery to a packing station is not possible.
Can I change my order?
Orders cannot be changed. If you have forgotten to add an item to your shopping cart, please place a new order.
Can I cancel my order?
Unfortunately, it is not possible to cancel your order. Of course you can send the goods back to us after receiving them and get a refund.
How long does the shipping take?
The shipping of the goods within Germany usually takes 1-3 business days, for international shipping about 3-5 business days.
How much are the shipping costs?
You can find the shipping costs HERE.
PAYMENT & VOUCHERS
How can I redeem a voucher?
Vouchers (discount codes) can be redeemed in the shopping cart. There is a separate field here. The voucher code must be confirmed. Then the amount will be deducted from your shopping cart value. Voucher codes are NOT combinable and are NOT valid on already reduced goods and books. In addition, voucher codes are not additionally redeemable for promotional prices (strike prices) during the promotional period.
What payment methods are available?
In our store the following payment methods can be chosen:
PayPal
PayPal installment
Credit card (Mastercard, Visa, American Express)
Immediate bank transfer
Klarna
Apple Pay
Can I change the payment method later?
Unfortunately, payment methods cannot be changed after the order has been completed.
What can I do if my payment was cancelled?
If your payment is cancelled, please check again if you have entered all data (card number, name, etc.) correctly or try it in another browser.
If the problem still persists, please try another payment method or contact us by email at info@perform-better.de.
How can I track my shipment?
The tracking link will be sent to you in a separate email as soon as your order has left our warehouse. Please check your spam folder as well.
IMPORTANT: There may be a few hours between receiving your invoice and the email with your tracking link.
Where can I find my invoice?
As soon as the goods leave our warehouse, you will automatically receive your invoice to the e-mail address you have entered. If necessary, please also check your spam folder.
PRODUCTS & STOCK
When will a sold out item be available again?
Just leave your email address below the sold out product in the "Notify me" field and we will inform you as soon as the item is back in stock.
RETURNS & REFUNDS
How do I return items?
If you would like to return an item, please email us at info@perform-better.de with the invoice number, order number and item. You will then receive the necessary documents for the return.
Please note the return period of 14 days from receipt of the goods.
Do I have to pay the return costs?
Within Germany:
The cost of returning the goods will be borne by us, provided that this is done within the return period. You will not incur any further costs.
Outside Germany:
Please contact our customer service at info@perform-better.de for a return.
What is the return address?
Returns should be sent to the following address:
Supply Studios
Perform Better Europe / FTC GmbH
Freisinger Str. 29
D-85386 Eching
Right of withdrawal
You have the right to cancel the purchase contract within 14 days without giving any reason. Please send this revocation in written form by e-mail to: info@perform-better.de.
AFFILIATE
What is the Affiliate Program?
Our affiliate program offers you the opportunity to provide your customers with discounts in our store and profit from them with a 10% refund. We work with the affiliate program
Webgains
.
How can I become an affiliate partner of Perform Better?
Simply create an account with our affiliate partner Webgains and join the Perform Better network. You can find detailed instructions
HERE.
WICHTIGE INFORMATION: TRX® SUSPENSION TRAINER REGISTRIERUNG
TRX® Registration/ Code Entry App does not work
The demand for TRX® Suspension Trainers has increased enormously due to the current Corona situation.
As a result, the manufacturer TRX® has not kept up with the registrations of its own products - explicitly the sling trainers.
If you have bought a TRX® sling trainer from us and have problems with the registration or with entering the code (important for the app access), please do not hesitate to contact us.

We apologize for the inconvenience and thank you in advance for your support!
HINWEIS ZUM BATTERIEGESETZ
Hinweise an den Käufer gem. § 18 Abs.1 Nr.1,2 BattG
Batterien dürfen nicht in den Hausmüll gegeben werden.
Endnutzer sind zur Rückgabe von Altbatterien gesetzlich verpflichtet.
Wir haben Sie darauf hinzuweisen, dass Batterien nach Gebrauch an uns unentgeltlich zurückgegeben werden können.
Sie können daher Altbatterien zur fachgerechten Entsorgung an uns übersenden:
Supply Studios
Perform Better Europe / FTC GmbH
Freisinger Strasse 29
85386 Eching
Germany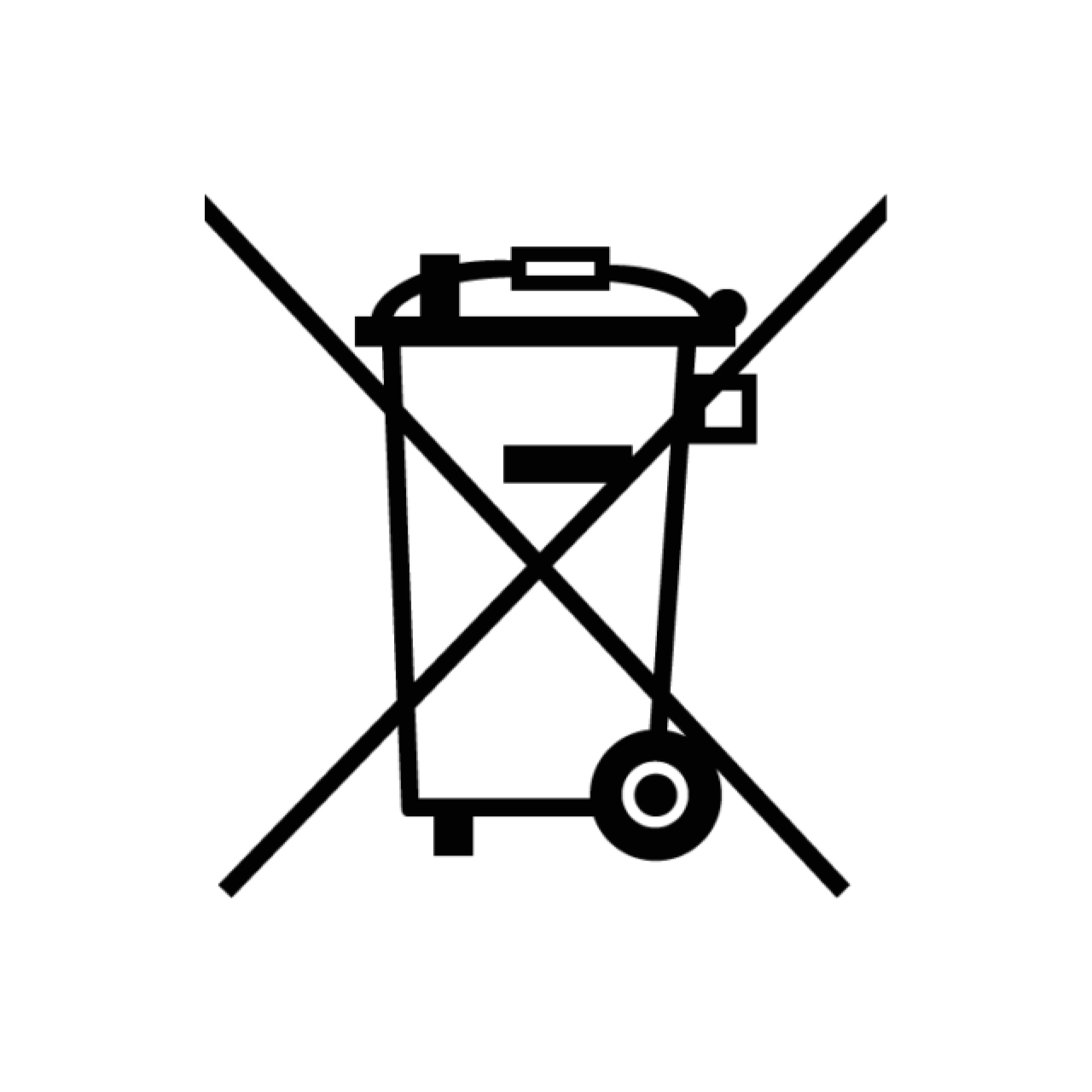 Hinweis zu den Symbolen gem. § 18 Abs.1 Nr.3 BattG
Durch das Mülleimersymbol werden schadstoffhaltige Batterien gekennzeichnet sowie der Umstand, dass Batterien nicht über den Hausmüll, sondern fachgerecht entsorgt werden müssen. In der Nähe zum Mülleimersymbol befindet sich die chemische Bezeichnung der in der Batterie enthaltenen Metalle. "Cd" steht für Cadmium, "Pb" für Blei und "Hg" für Quecksilber.
You didn't find the answer to your question here?
---
No problem! Just contact our customer service:
Mail: info@perform-better.de
Tel.: +49 89 444 4679-250