PB Extreme Soft Plyo Box black - set of 3 (15/30/45 cm)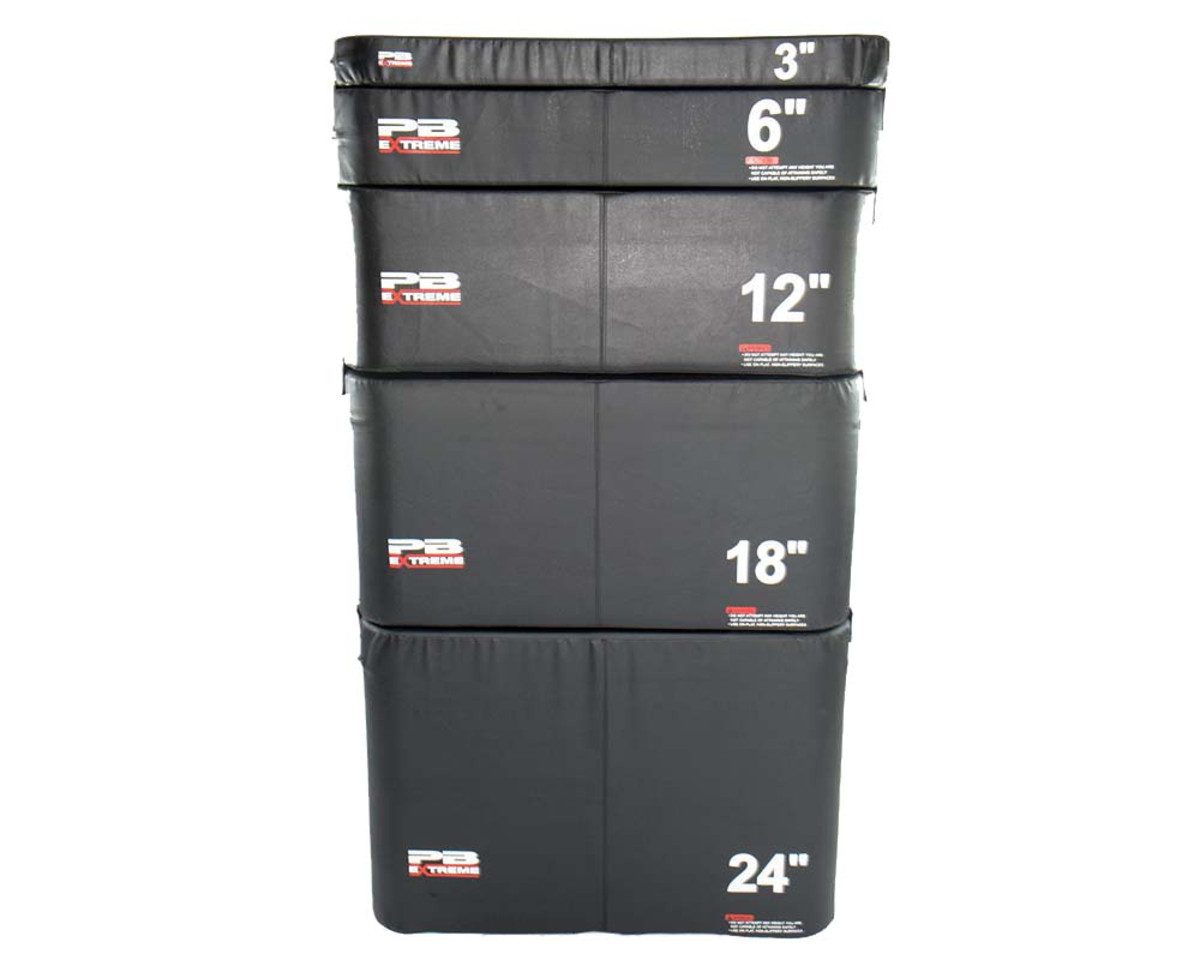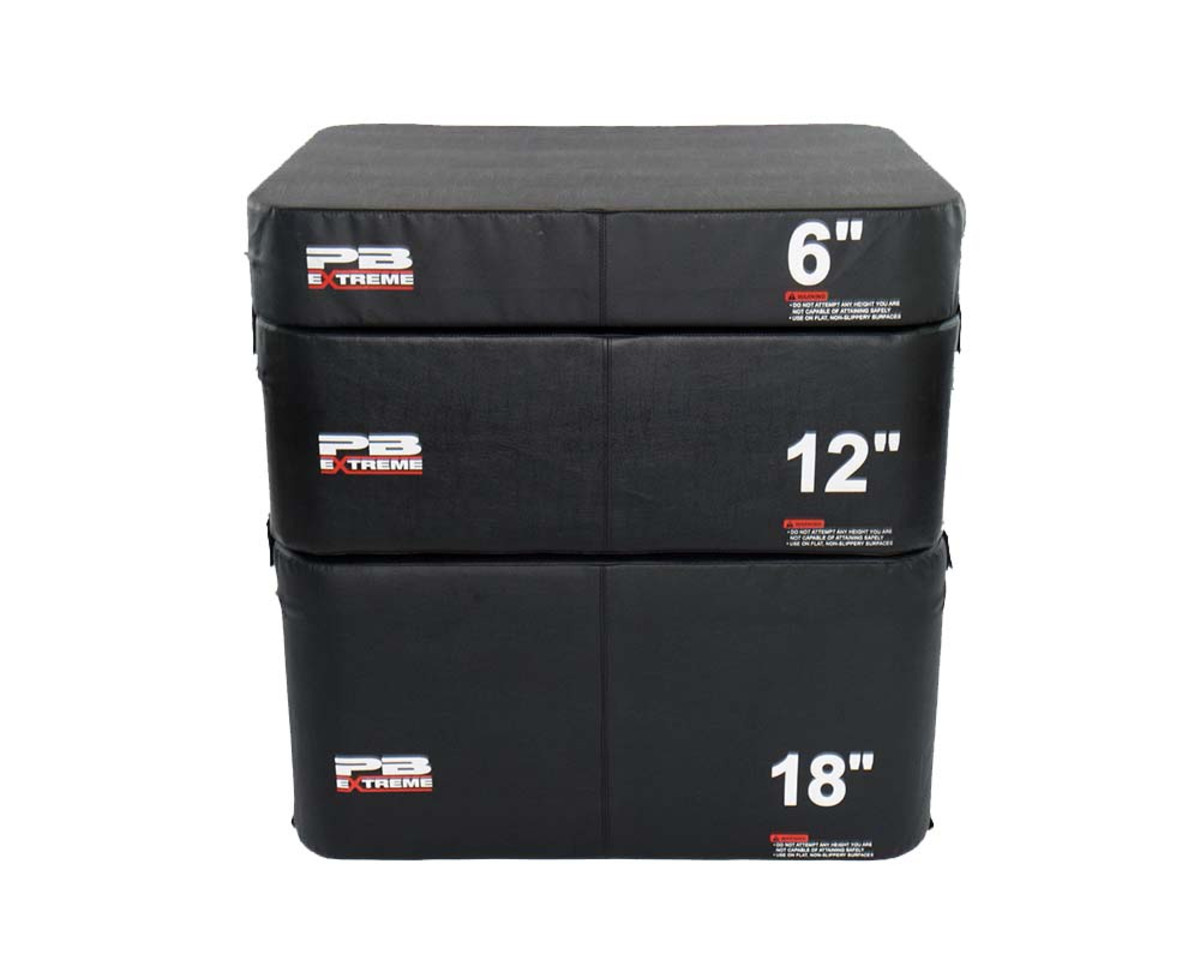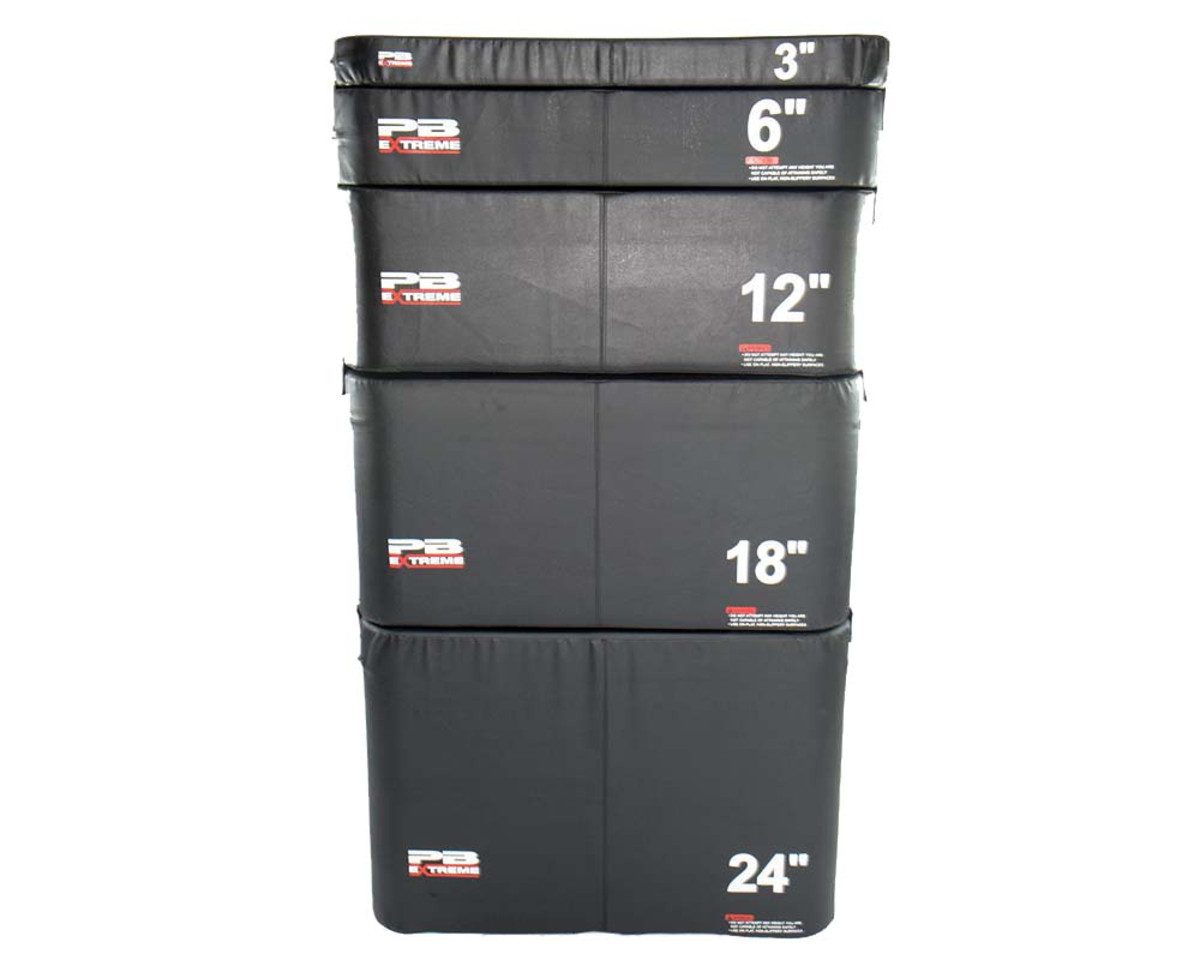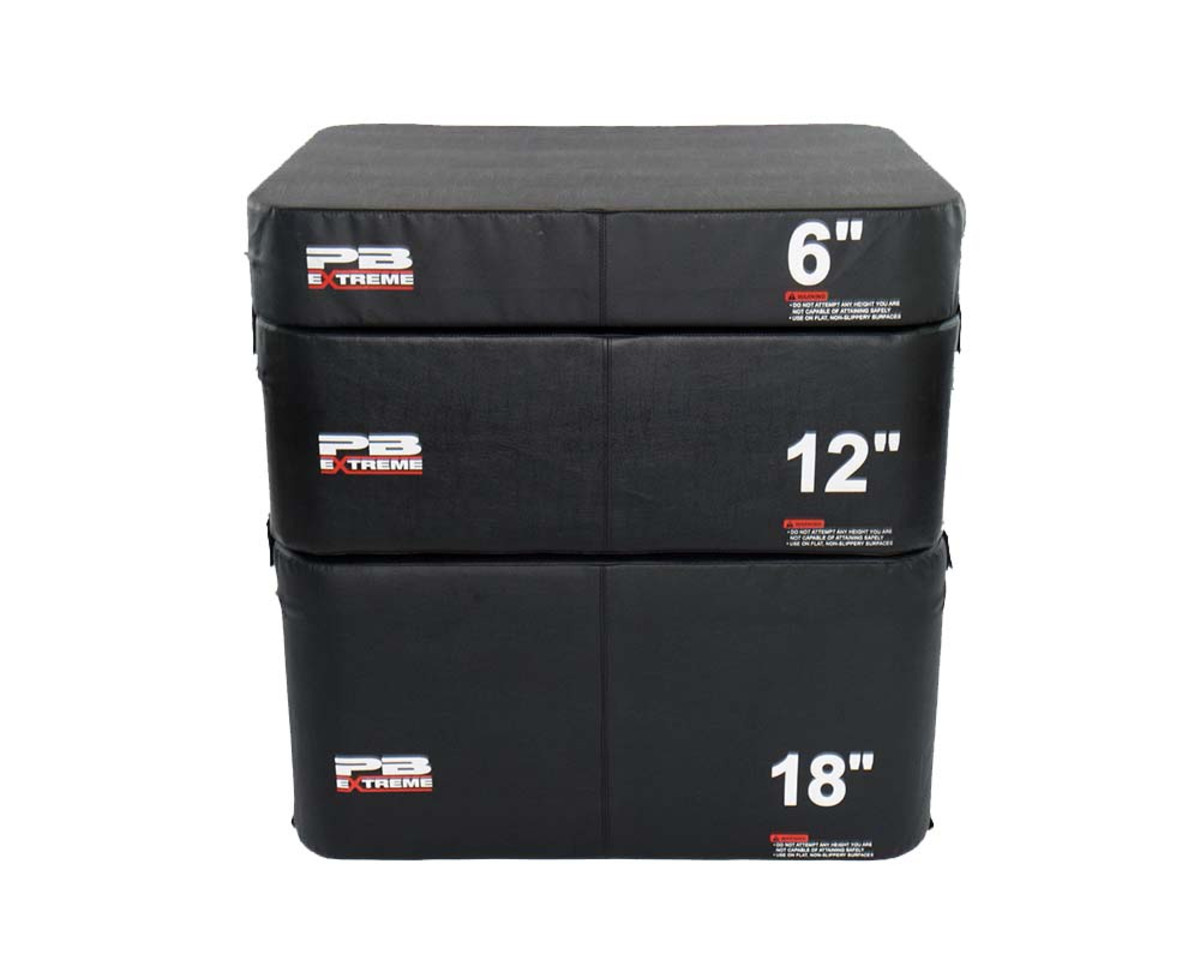 This product is currently not available
PB Extreme Soft Plyo Box black
Less risk of injury due to rounded corners
Handle loops for easy transport
Extra stability due to compressed foam
Extension with velcro system
€626.90*
%
€629.00*
(0.33% saved)
New with rounded corners for extra protection.
The Plyo Boxes from PB Extreme offer an optimal training of the bounce and are a useful and effective tool in the endurance and strength area as a workout supplement.
In addition to increasing explosive power, they provide ideal workout options for building stamina, speed and agility.
The Plyo Boxes are made of compacted foam and feature a high stability and non-slip surface for clean and safe jumps. The rounded edges and corners provide extra protection from injury during training.
The 5 different height variants can be used individually or can be easily stacked and fixed on top of each other by Velcro tabs integrated on the sides. This allows the difficulty level to be individually increased/reduced and adapted to any training level.
Additional handle loops are attached to the sides of the boxes for uncomplicated transport.
Available in the following variants (single and set)
:
single 8 cm
single
15 cm
single
30
cm single
45
cm
single 60
cm
Set - 3s; 15, 30 & 45 cm
Set - 5s; 8, 15, 30, 45 & 60 cm
Product details
Material: foam core, vinyl (cover)
Dimensions: 90 x 75 cm (L/W)
Color: Black
There aren't any asked questions yet.