Hypervolt GO + Hypersphere Mini (To-Go Pack)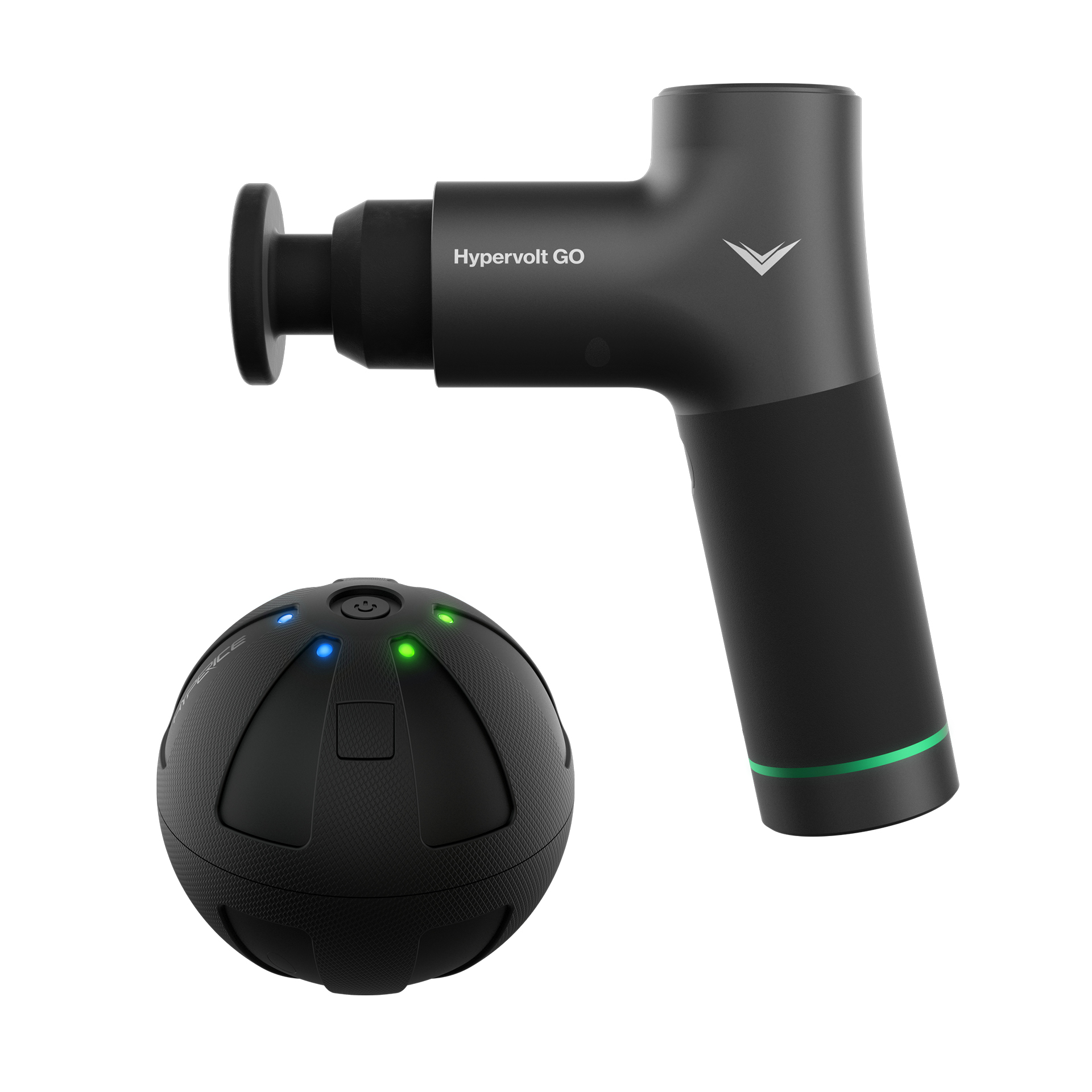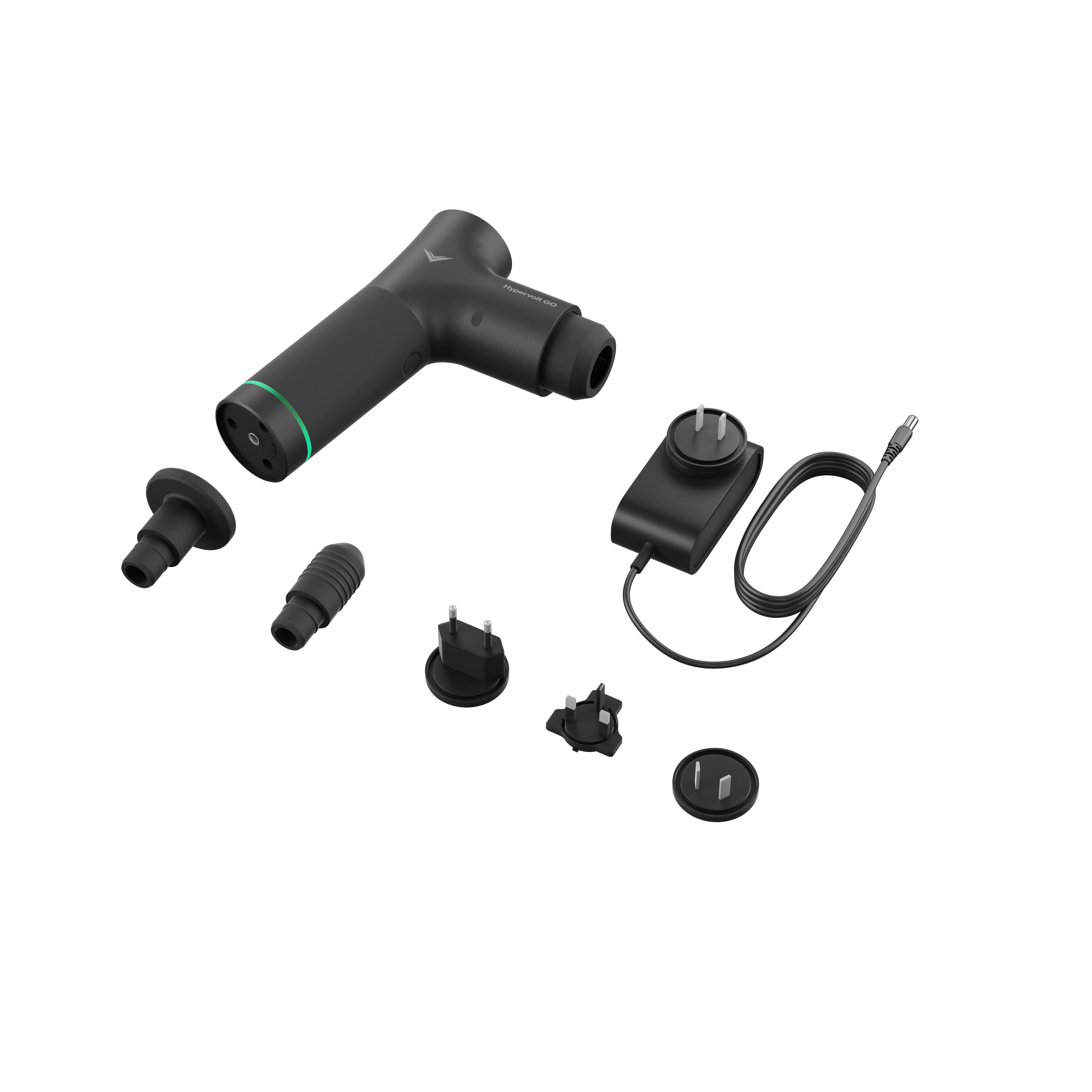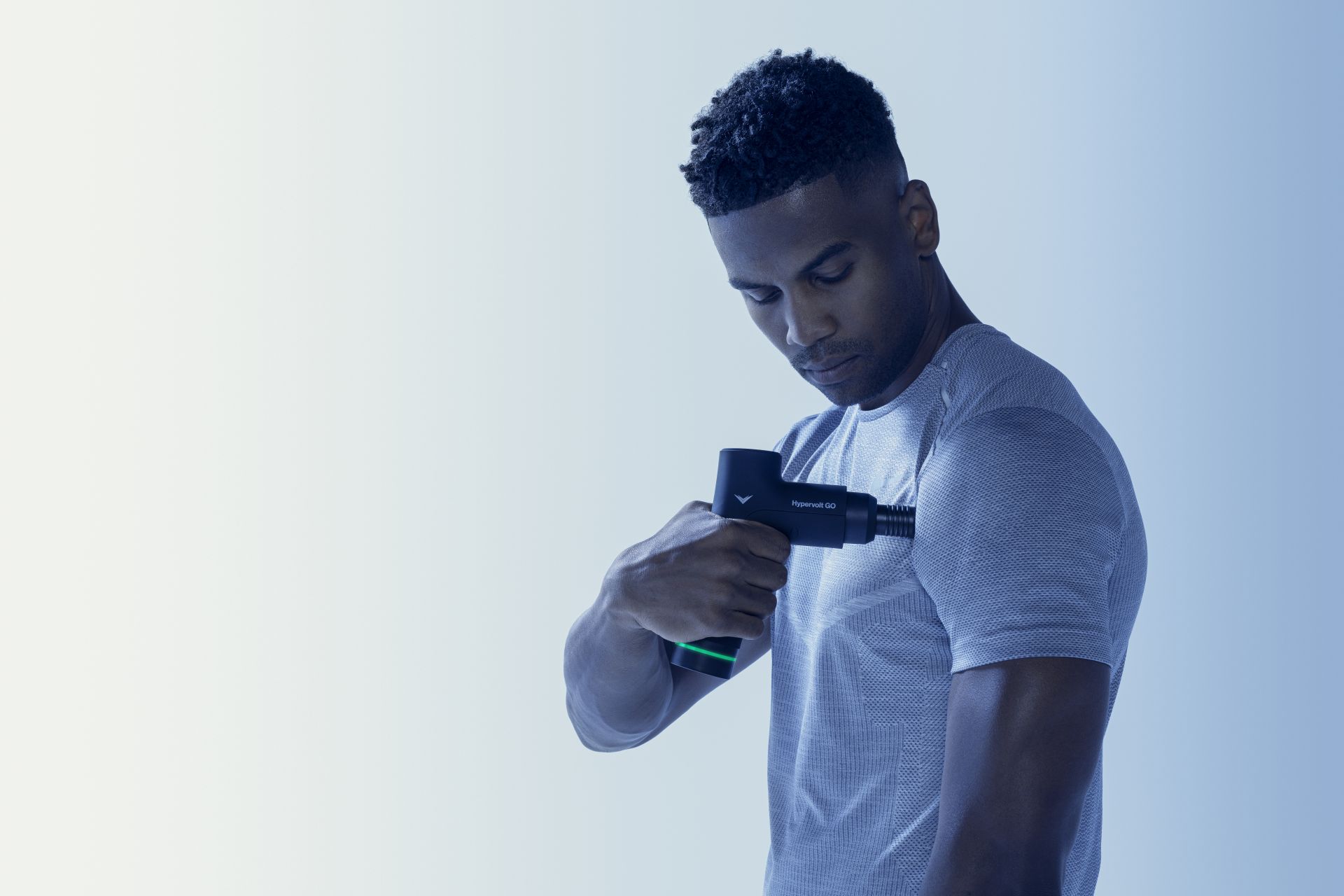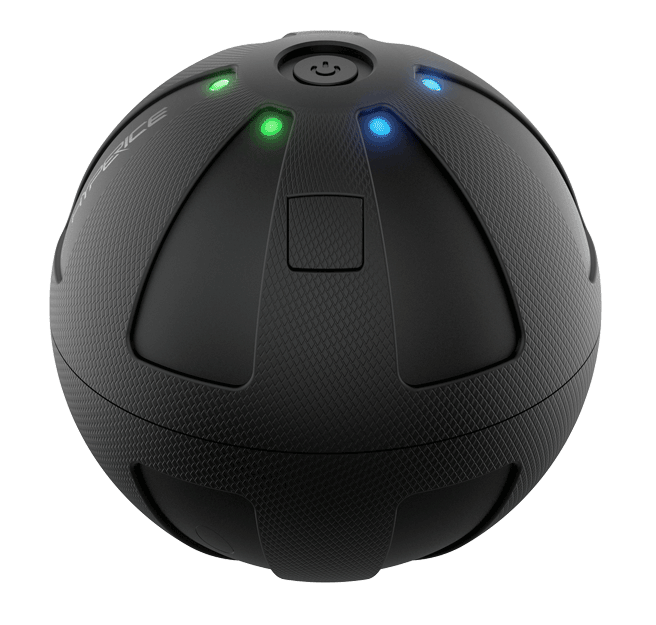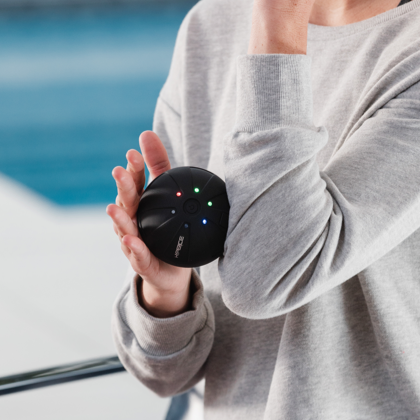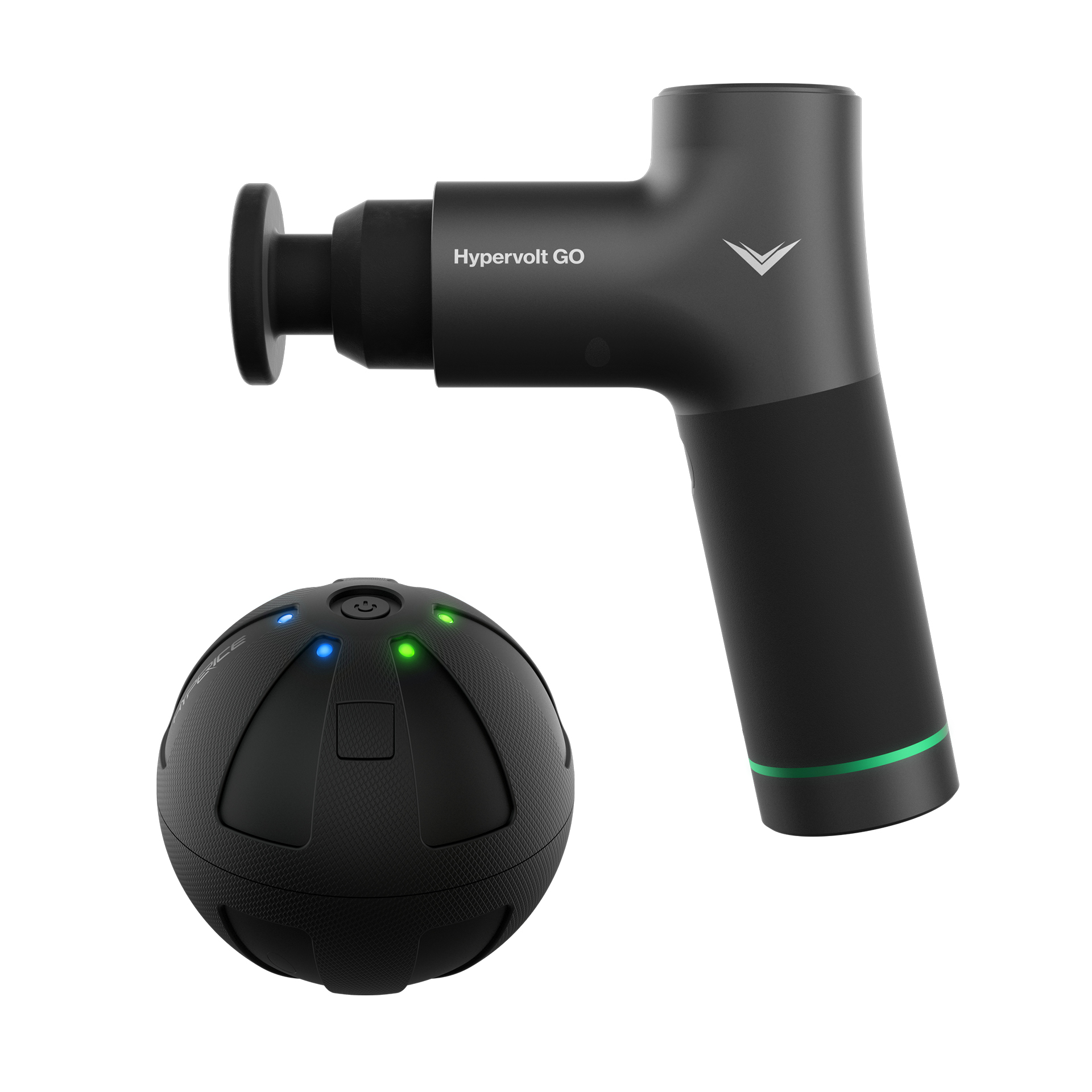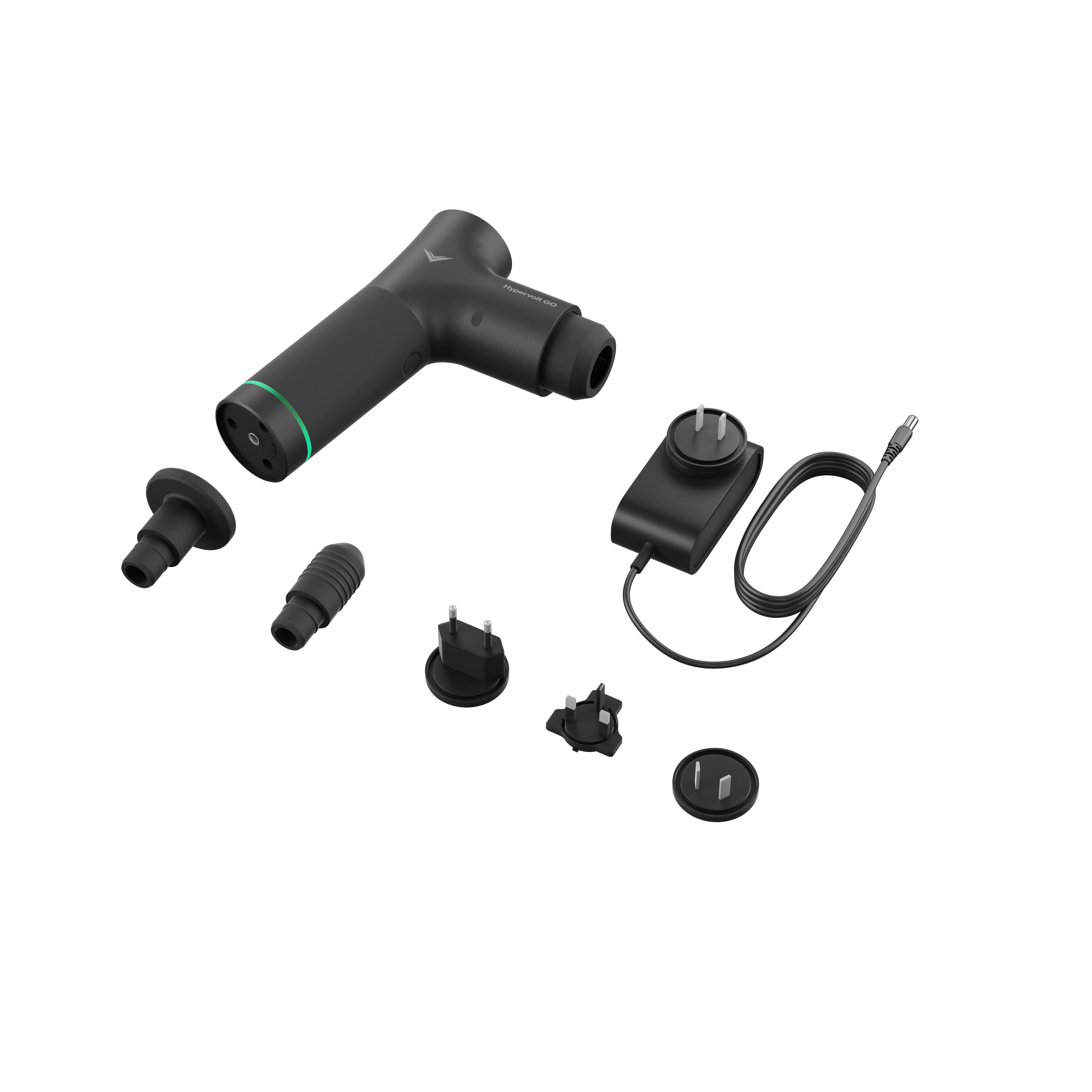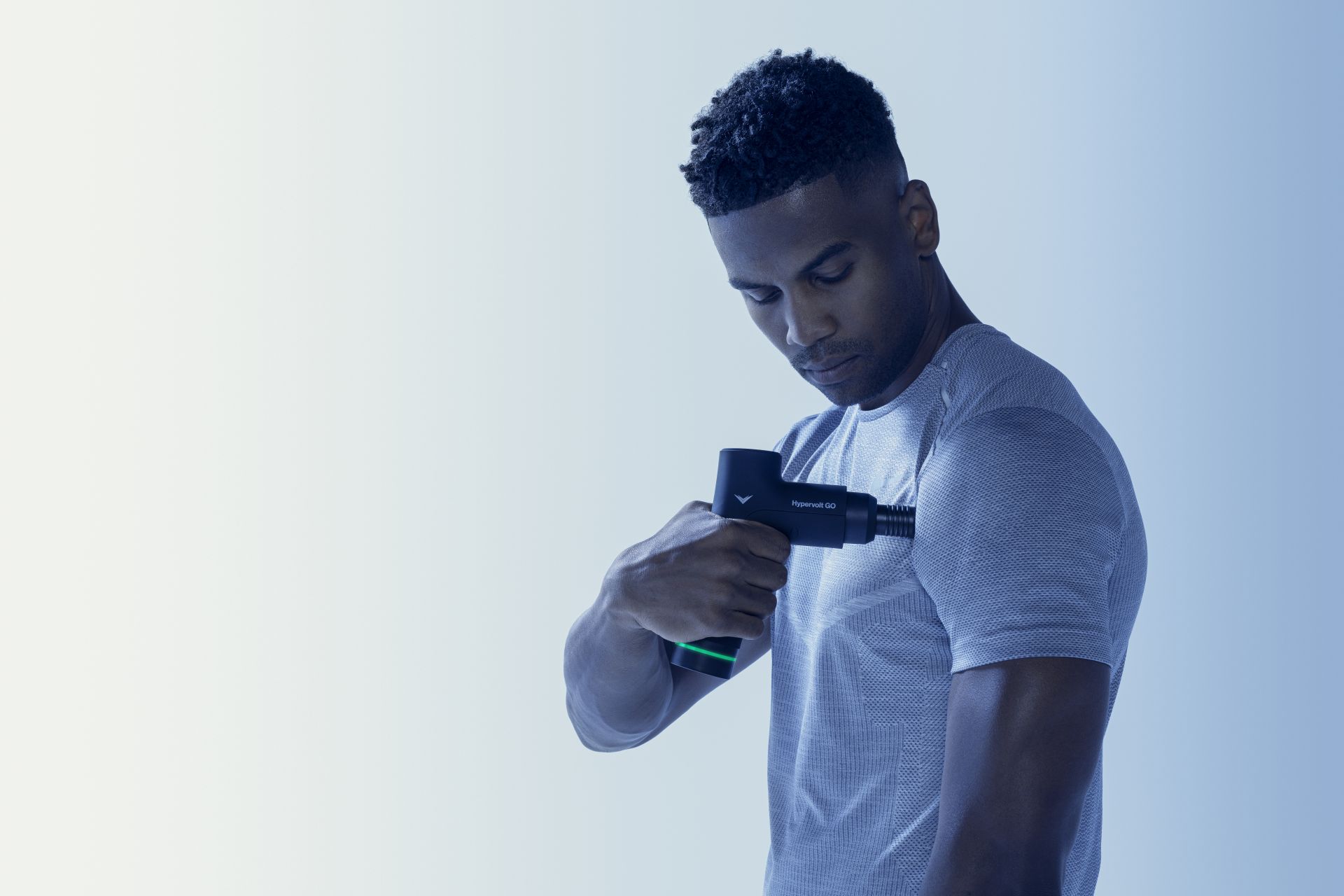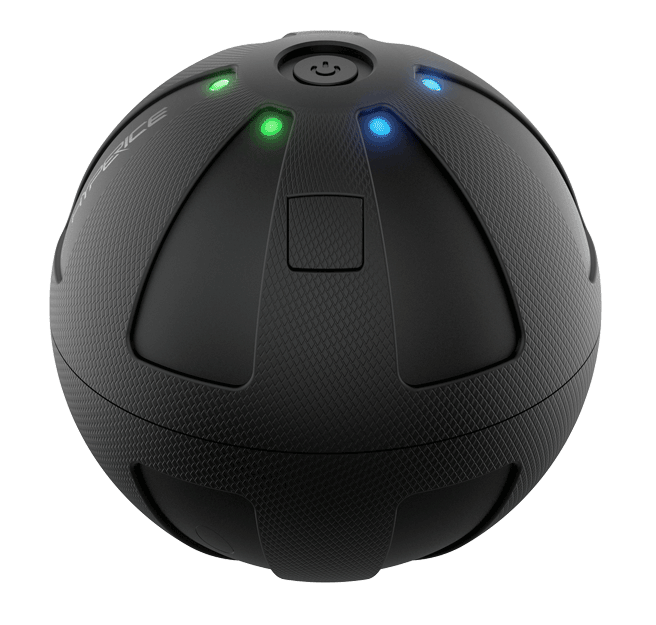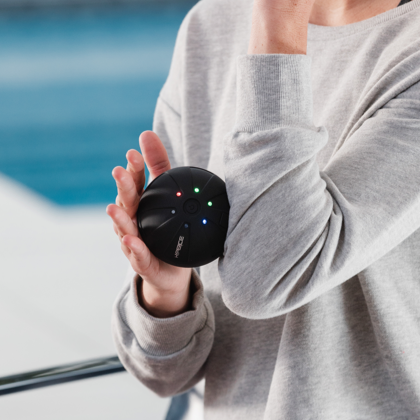 The Hypervolt GO - regeneration on the go
Powerful 40 watt high-torque motor
Quiet Glide™ technology - very quiet
3 speed settings
2 interchangeable head attachments
Lithium-ion battery (approx. 2.5 hours runtime)
Light weight (0.7 Kg) and easy handling
3 additional plug adapters
TSA approved
Hypersphere Mini:
Compact and travel-friendly
Surface made of robust rubber
3 speed/intensity levels
The perfect support for your regeneration and muscle relaxation
€279.61*
%
€328.95*
(15% saved)
Accessories
You are still missing suitable accessories for your training? Select your (additional) training equipment here:
Save money in a bundle: The Hyperice TO-GO PACK - for optimal regeneration on the go
Scope of delivery: Hypervolt GO + Hypersphere Mini
Hypervolt GO:
The Hypervolt GO was designed with the goal of being able to benefit from vibration therapy anywhere, anytime.

As with the other Hypervolt variants, you can treat your tissues at up to 3,200 beats per minute. Muscle soreness & stiffness can be alleviated, recovery time and healing processes shortened, and overall soft tissue health improved.
Thanks to Quiet Glide™ technology, the Hypervolt GO is also super quiet to use.
The very compact yet modern design with the matte black finish make the Hypervolt GO a real eye-catcher.
Powerful, quiet, PORTABLE.
The Hypervolt GO is the smallest member of the Hypervolt family - it is a full 30% smaller than the Hypervolt Plus and is a flyweight at only 0.7 kg.
Because it has been approved by the Transportation Security Administration (TSA), you can pack it in your carry-on without worry. This makes it the ideal companion for on the road, or even on vacation! Regenerating on the go made easy - the Hypervolt Go makes it possible.
How do I operate my Hypervolt Go?
To turn it on, simply press the button on the handle of the Hypervolt Go for 2-3 seconds until the LED ring on the bottom of the battery lights up green.
You activate the different massage levels by pressing the power button once/twice/three times.
You can activate the sleep mode by pressing the power button four times.
To switch off, simply stay on the power button for 2-3 seconds until the green LED ring goes out.
The Hypervolt GO can:
speed up your warmup and recovery
Improve your mobility
reduce or prevent muscle soreness and stiffness
improve muscular performance
improve blood circulation
Product details at a glance:
Super ergonomic, lightweight design at only 0.7 KG
Powerful 40 watt high-torque motor with Quiet Glide™ technology - very quiet
3 speed settings with up to 3,200 beats per minute
Lithium-ion battery (approx. 2.5 hours runtime)
2 interchangeable head attachments and 3 additional plug adapters
Elegant matte black finish
Hypersphere Mini:
Massage balls help you loosen your muscles.
The Hypersphere massage ball adds the positive features of a massage ball with the latest vibration technology, taking massage to a whole new level.
The vibration allows you to achieve significantly better results in the areas of recovery, therapy after injuries and performance enhancement. With the compact dimensions of the ball, you can perfectly reach and treat especially localized problem areas.
Especially the local vibration therapy can increase mobility, flexibility and blood flow to your muscles. The combination of high-intensity vibration and compression offers you completely new possibilities.
The Hypersphere Ball is used by the world's best athletes before and after competitions.
Top athletes like Lindsey Vonn, Hope Solo or Blake Griffin, but also many German professional teams from soccer, basketball, volleyball, ice hockey and handball swear by the positive effects of the Hypersphere.
Fields of application :
Back - hips - buttocks - shoulders - neck - feet - thighs - calves - arms.
Product details
3 speed/intensity levels
Easy to use
Compact and suitable for travel
Diameter: 12.5 cm
Weight: 0.9 Kg
Surface made of sturdy rubber
Charging time about 4 hours
Battery life approx. 2 h (at highest level)
There aren't any asked questions yet.