Functional figure training (book)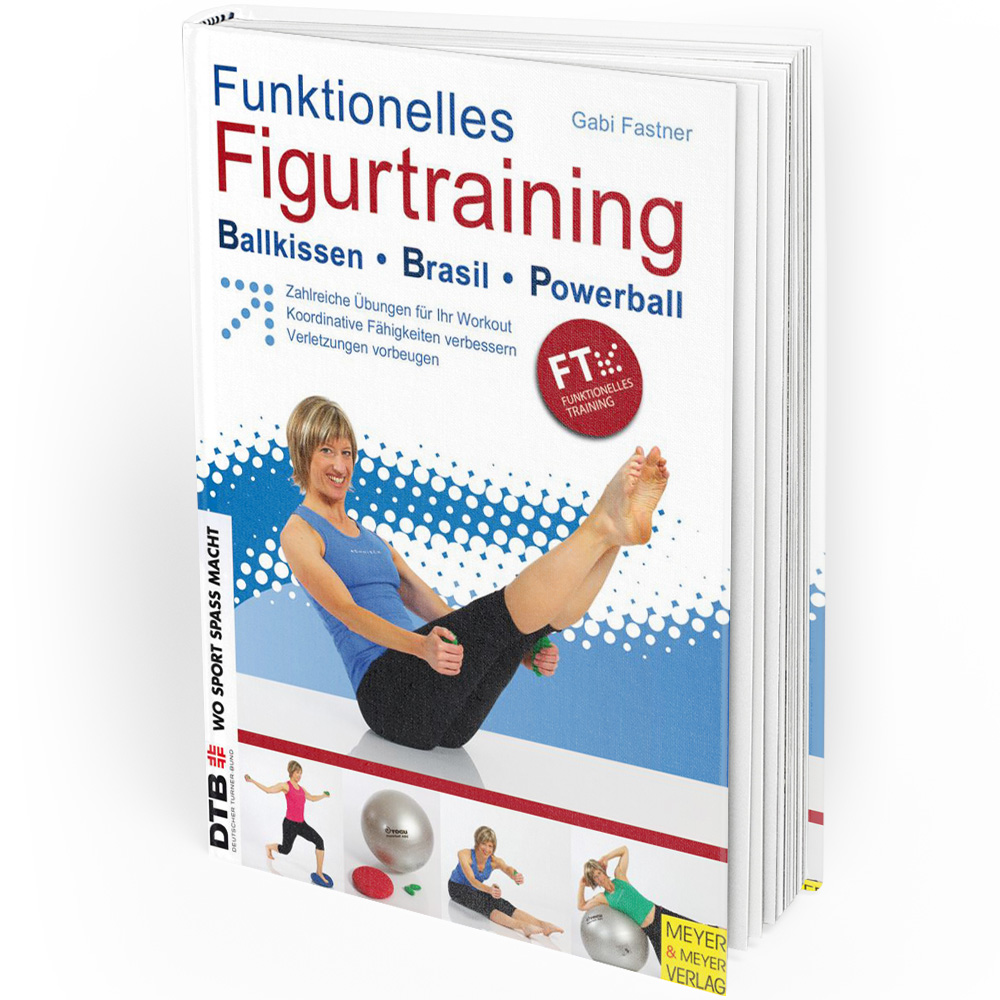 Gabi Fastner
Become physically and mentally younger through more body awareness
Invest in your knowledge and in your health
Sample is linked in the description
softcover, 213 pages
ISBN 978-3-89899-752-2
Available, delivery time 1-3 days
Accessories
You are still missing suitable accessories for your training? Select your (additional) training equipment here:
Ball cushion - Brasil - Powerball: If you don't move, you don't move!
We know at the latest when our participants leave our course enthusiastic and come back the next week motivated that what we are doing is exactly the right thing!
We succeed particularly well in conveying the importance of training and the fun of training with small devices that make you want to do more. For example with the Dynair® Ballkissen® Senso®, with the TOGU Brasil®s and the Powerball®. The three devices all have a challenging character, a pleasant feel and are the perfect tools for functional figure training.
With Functional Figure Training you stay physically and mentally young through more body awareness, strong and fast reacting muscles and a well-proportioned figure!
Invest in your knowledge, in your health and in the health of your participants!
Very many exercise examples guarantee a varied workout! You can put together the exercises in different combinations to your very personal functional figure training.
About the author:
Gabi Fastner
is known worldwide through her training videos on YouTube®, which have been viewed millions of times. Many also know the state-certified gymnastics instructor from her continuing education courses and workshops at conventions. She has been teaching daily in her own sports and gymnastics studio for 15 years and passes on her extensive expertise as a lecturer at a school for aspiring gymnastics teachers. In recent years, she has also developed several training devices and concepts, including TOGU Brasil® and Brasil® Workout.
There aren't any asked questions yet.