Body shaping with the fitness band (book)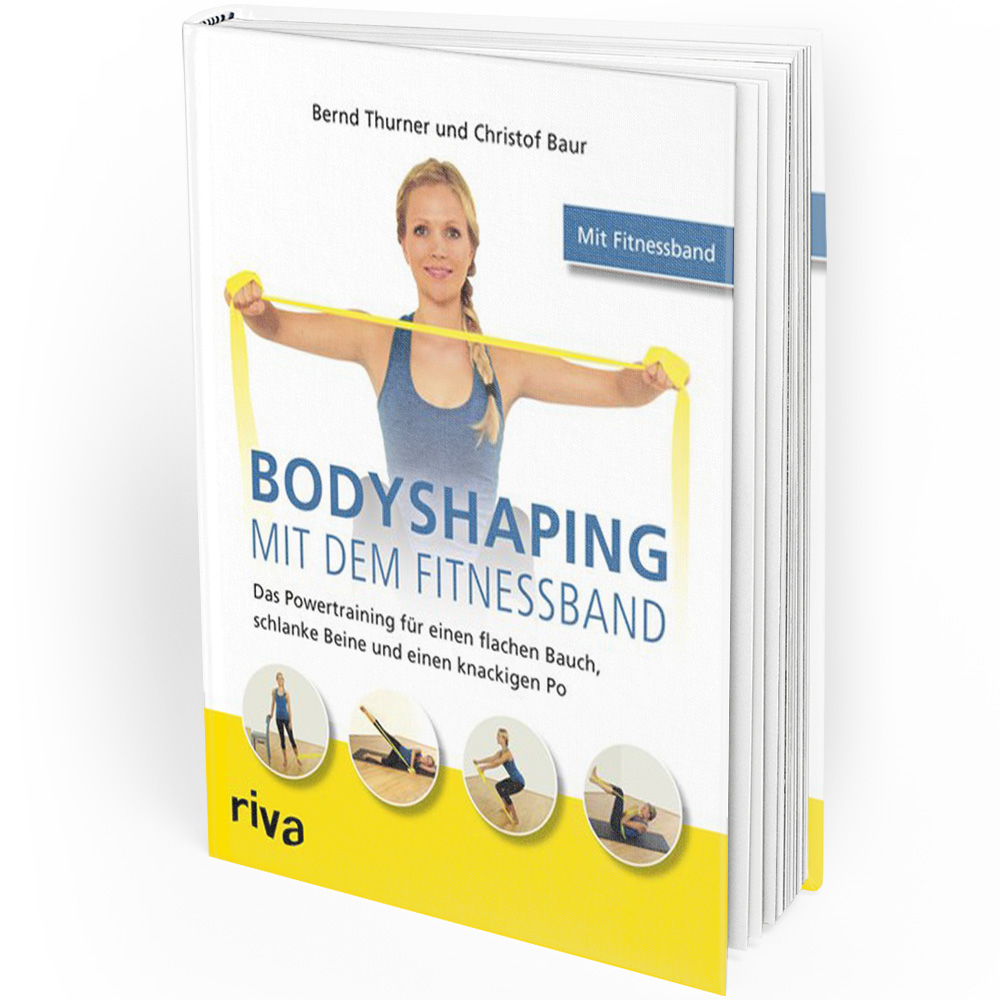 Bernd Thurner | Christof Baur
Balanced full-body workout within your own four walls
Well thought-out nutrition and endurance sports programme
Sample and table of contents are linked in the description
softcover, 176 pages
ISBN: 978-3-86883-794-0
Available, delivery time 1-3 days
Accessories
You are still missing suitable accessories for your training? Select your (additional) training equipment here:
Every woman wants a shapely body, a flat stomach, slim legs and a toned butt. All of this can be achieved with a simple elastic band in the comfort of your own home with minimal time investment!
This holistic training program, which includes a high-quality fitness band, shows the way to the dream figure. Exercises for all muscle groups and body areas form a balanced full-body workout that can easily be completed at home. The band makes the workout varied and challenging, and the load can be adjusted to the individual's ability. A well thought-out nutrition and endurance sports program rounds off the book.
About the Author:
Bernd Thurner
,
born in 1970, is a qualified sports instructor for prevention and rehabilitation
.
In this capacity, he works at a therapy and training center. Together with Christof Baur, he has published numerous bestsellers on sports and fitness topics.
Christof Baur
,
born in 1965, is a certified sports teacher for prevention and rehabilitation as well as a Master of Arts in sports education, psychology and pedagogy
.
He was a lecturer at the vocational school for psychotherapy and is currently employed at a therapy and training center.
There aren't any asked questions yet.