50 Workouts - Abdomen, Legs, Buttocks (Book)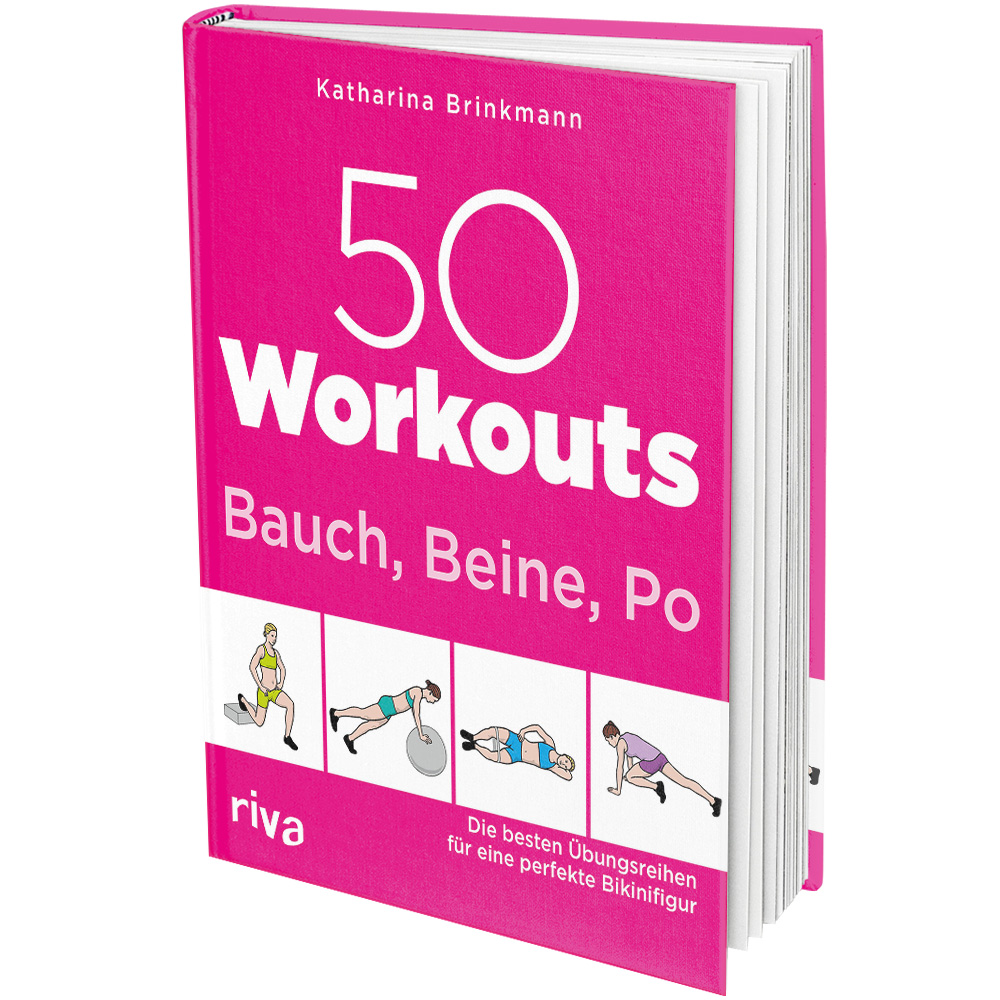 This product is currently not available
Katharina Brinkmann
Workouts for a crisp butt, toned legs and a flat stomach
illustrated, suitable for beginners and advanced users
softcover, 128 pages
ISBN: 978-3-7423-1300-3
Courses for the abdomen, legs and buttocks are a perennial favorite in fitness studios. Workouts for a firm butt, toned legs and a flat stomach are also easy to implement at home or on the road. Katharina Brinkmann shows how targeted strength training can build muscle and reduce fat, making the dream of a perfect bikini figure come true for every woman. With exercises for quick strength and strength endurance, the BBP classic becomes an effective full-body workout. All workouts are fully illustrated and thanks to different levels of difficulty suitable for beginners and advanced.
Katharina Brinkmann
is the founder of YOU Yoga & More, a yoga teacher and personal trainer.
As a health scientist, she has specialized in the area of fascia and mobility and shares her knowledge in trainings, consultations and lectures. She has already written several successful books.
There aren't any asked questions yet.