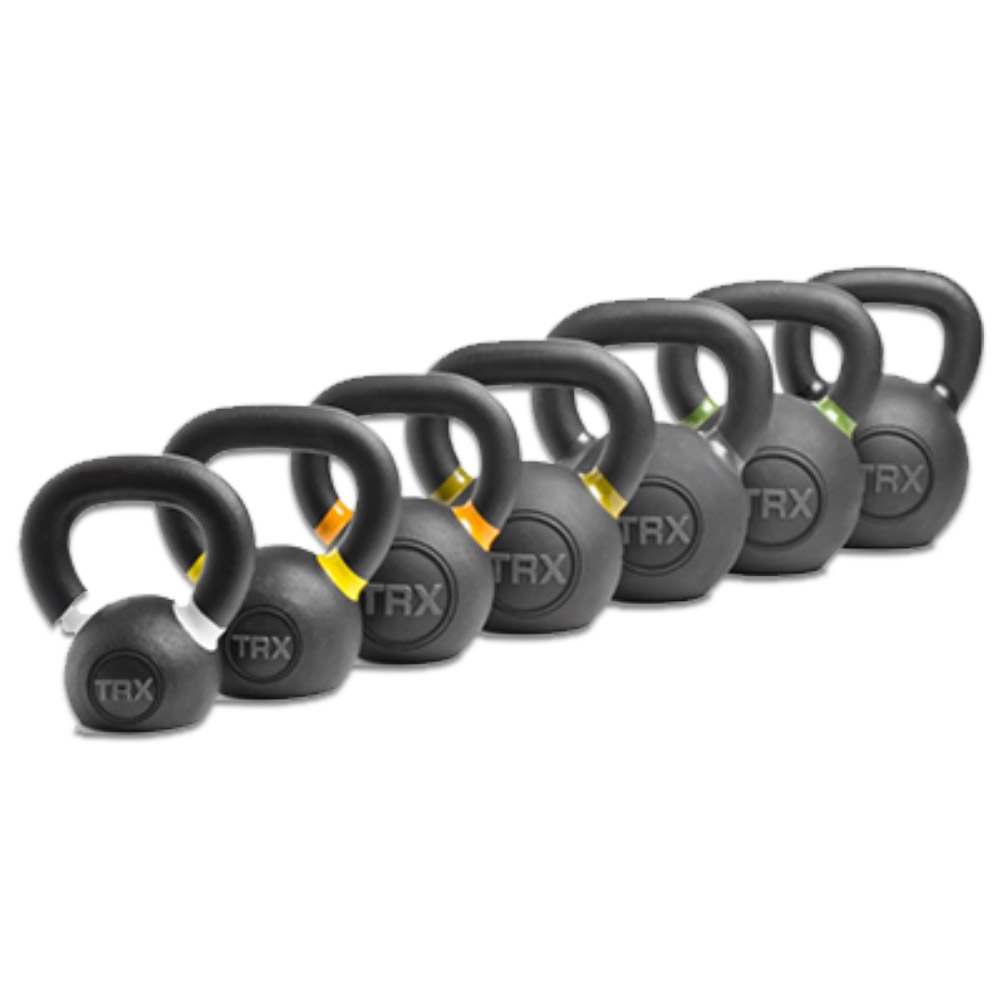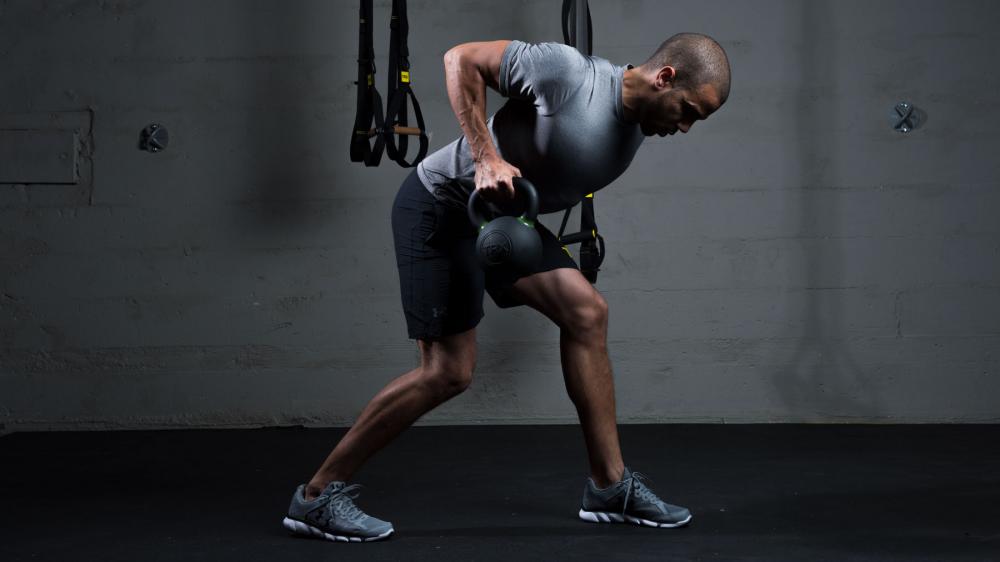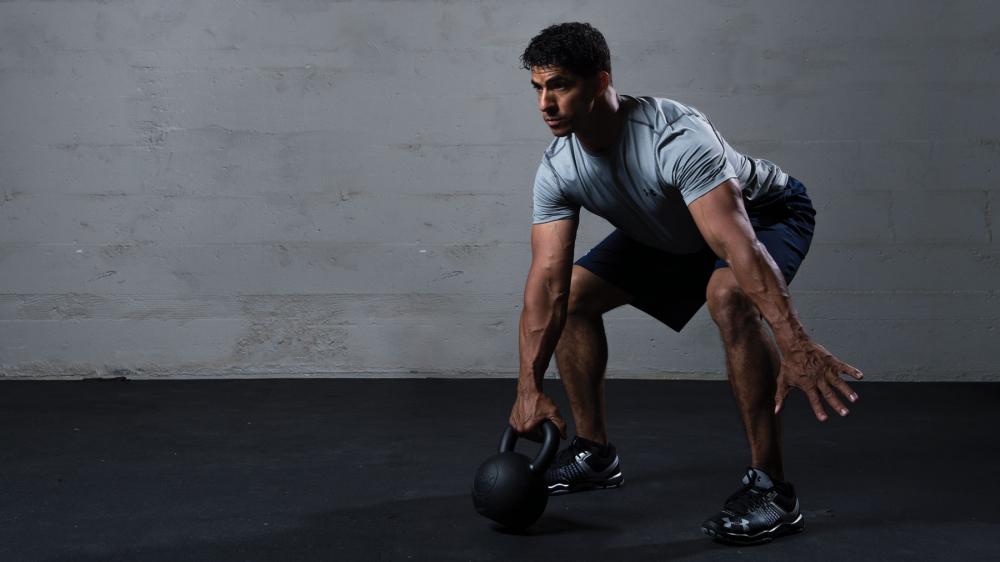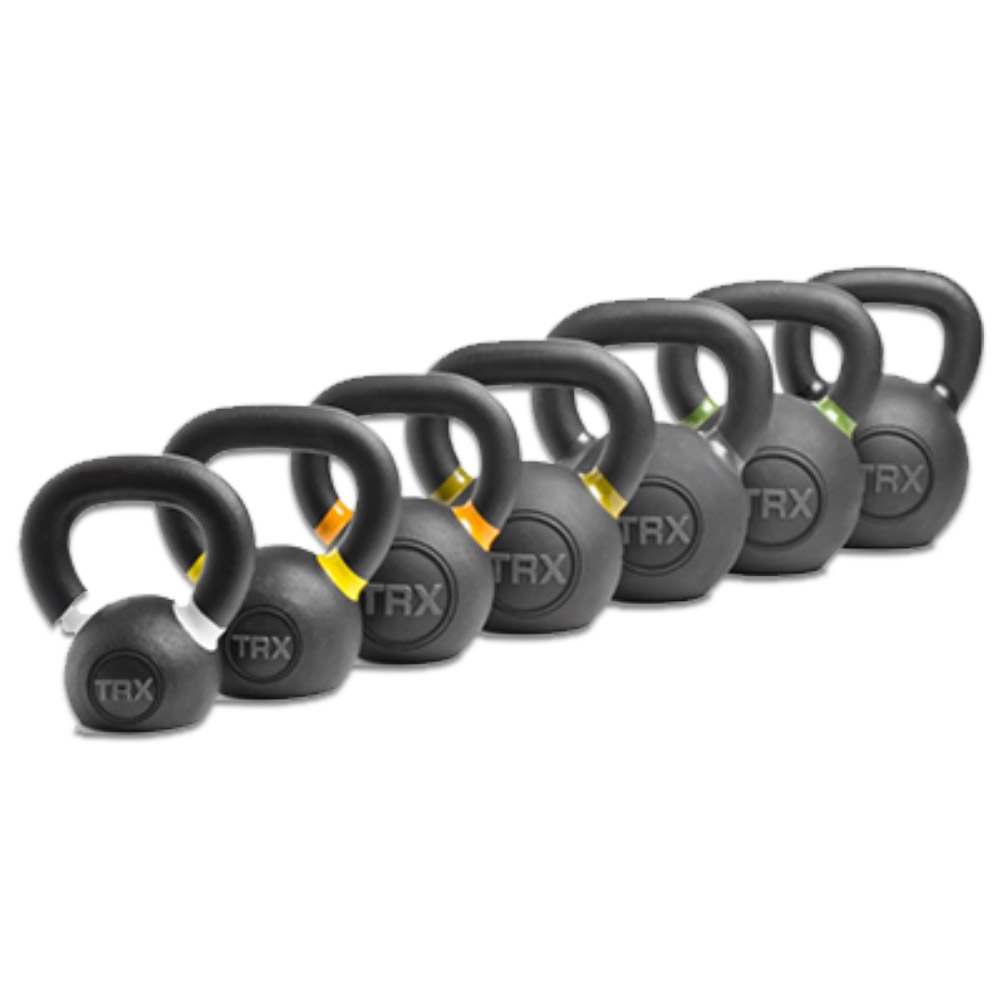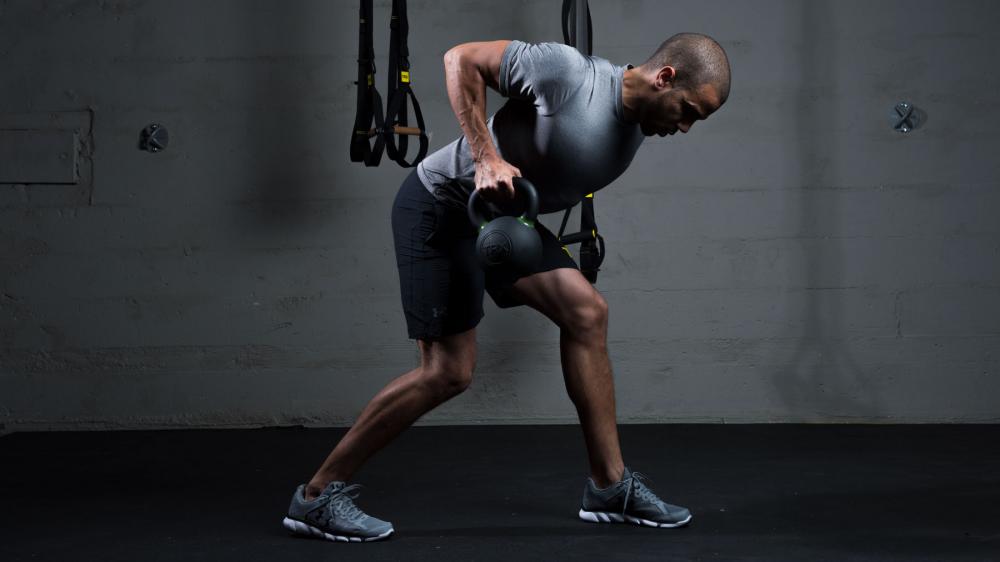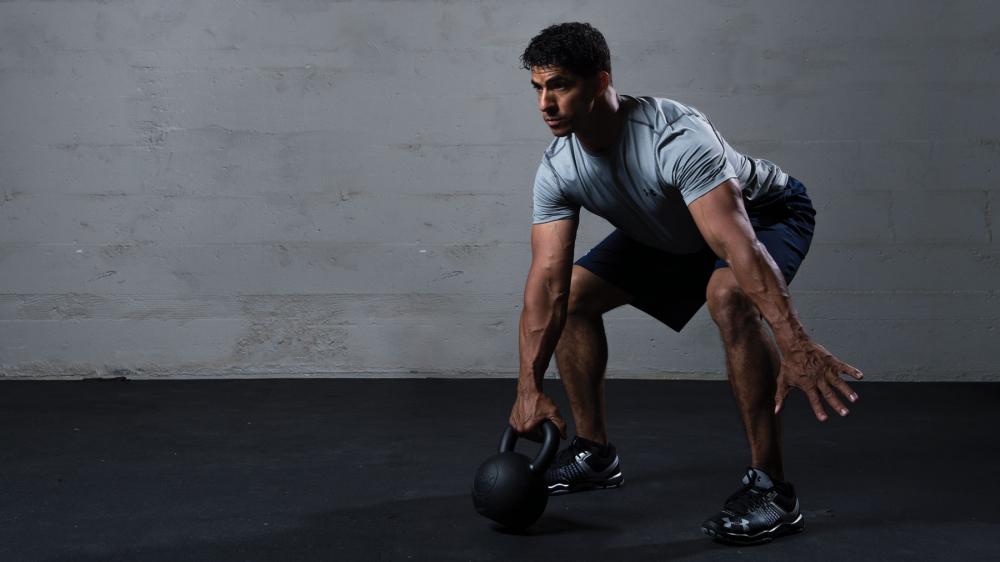 TRX Kettlebells
Available in 4, 6, 8, 12, 16, 20, 24 and 28 kg
Special casting process
Extremely robust and comfortable
Good grip properties
Flat bottom for high stability
Available, delivery time 1-3 days
Accessories
You are still missing suitable accessories for your training? Select your (additional) training equipment here:
Kettlebells are the classic in functional training. TRX has relaunched them in a new design so that they can complement your workout sensibly.
The TRX kettlebells are perfect for beginners and advanced, the wide range of weights guarantees a first-class workout for both beginners and professionals.
The TRX kettlebells are manufactured using a special casting process, this process delivers an ultra-stable and ergonomic structure with a flat bottom as well as high grip comfort.
The TRX Kettlebells are a great addition to your workout routine. From Squats, Swings and Snatches to Turkish Get-ups, you can perform a huge repertoire of exercises.
Kettlebell training pushes your strength and endurance while using multiple muscle groups and is one of the most effective forms of exercise available.
Product Details:
Available in 4, 6, 8, 12, 16, 20 and 24 kg.
Special casting process, extremely robust and comfortable
Good grip properties
Flat bottom for high stability
Question : Hallo TRX-Team, ich interessiere mich für Eure Kettlebells. Ich habe gelesen, dass vernünftig gefertigte gusseiserne Kettlebells mittels E-Coating gefertigt sein sollten. Desweiteren interessiert mich, ob der Griff angeschweißt ist oder ob die Kugel aus einem Guss hergestellt wurde. Beste Grüße Sven Rahn
From : customer
Answer:
Hallo,danke für deine Frage. Unsere Kettlebells sind aus einem Guss hergestellt und die Griffbeschichtung besteht aus Silikon.Sportliche Grüße