Power Calisthenics (Book)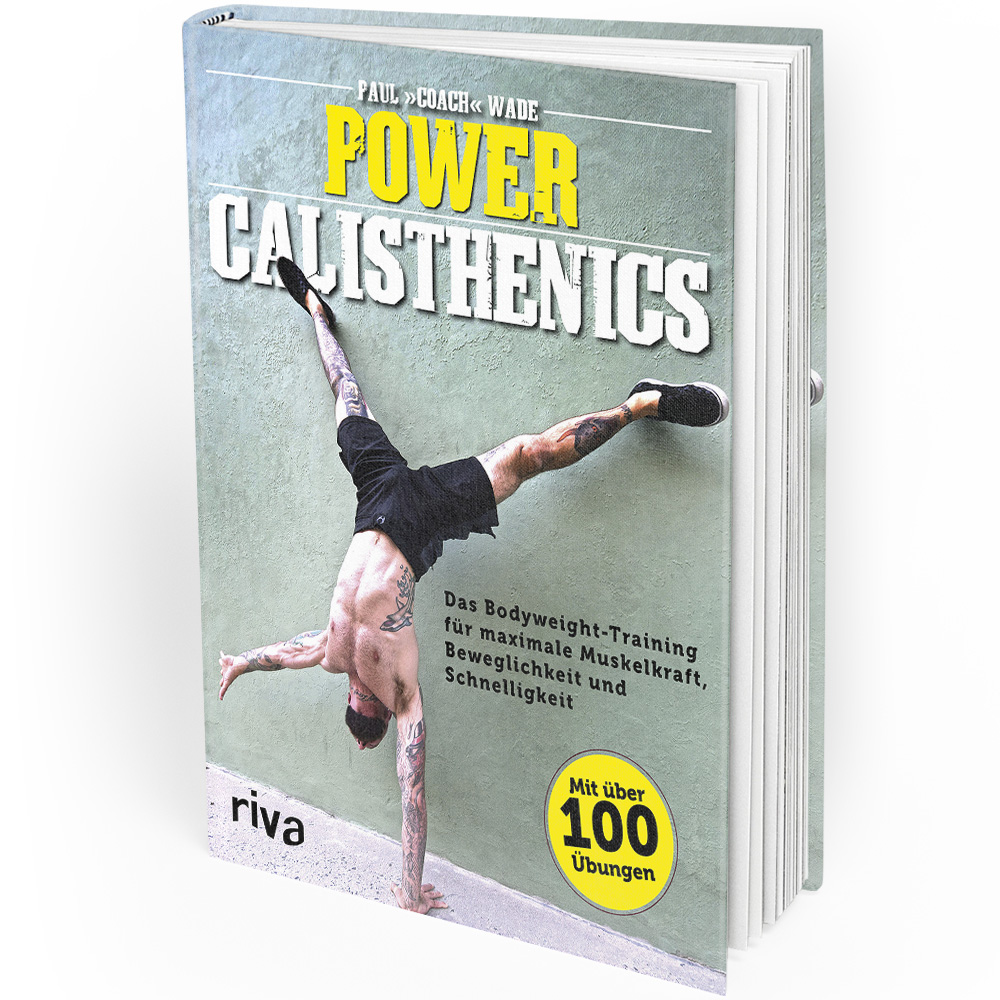 Paul Wade
Muscle build-up and increase in general fitness

Further development of your calisthenics skills

softcover, 368 pages

ISBN: 978-3-7423-0512-1
Available, delivery time 1-3 days
Accessories
You are still missing suitable accessories for your training? Select your (additional) training equipment here:
Content:
Calisthenics, the street workout using your own bodyweight, is perfect for building muscle and increasing overall fitness. Bodyweight training expert Paul Wade, known for his unconventional, progressive methods since the release of his best-selling book "Train Like You're in Jail," takes calisthenics to a new power level. If you too want the whole package - to be fast, strong, resilient and agile - his concept is for you.
With explosive jumps, power push-ups, kip-ups, forward and backward rotations, and dynamic swings, you can take your calisthenics skills to the ultimate level. Over ten levels, you'll go from beginner to master, progressing from simple exercises to suicide jumps, front flips, and muscle-ups. Wade shows you how to plan workouts properly, use units and reps effectively, and progress from progression to progression-until you reach your goal: maximum muscle strength, agility, and speed!
About the Author:
Paul "The Coach" Wade
spent nearly two decades of his life in some of the worst prisons in America. There he perfected strength training with his own bodyweight in a confined space. He published his bodyweight training program after his release in the best-selling books Train Like You Did in Jail and Train Like You Did in Jail 2.
There aren't any asked questions yet.