50 Workouts to Lose Weight (Book)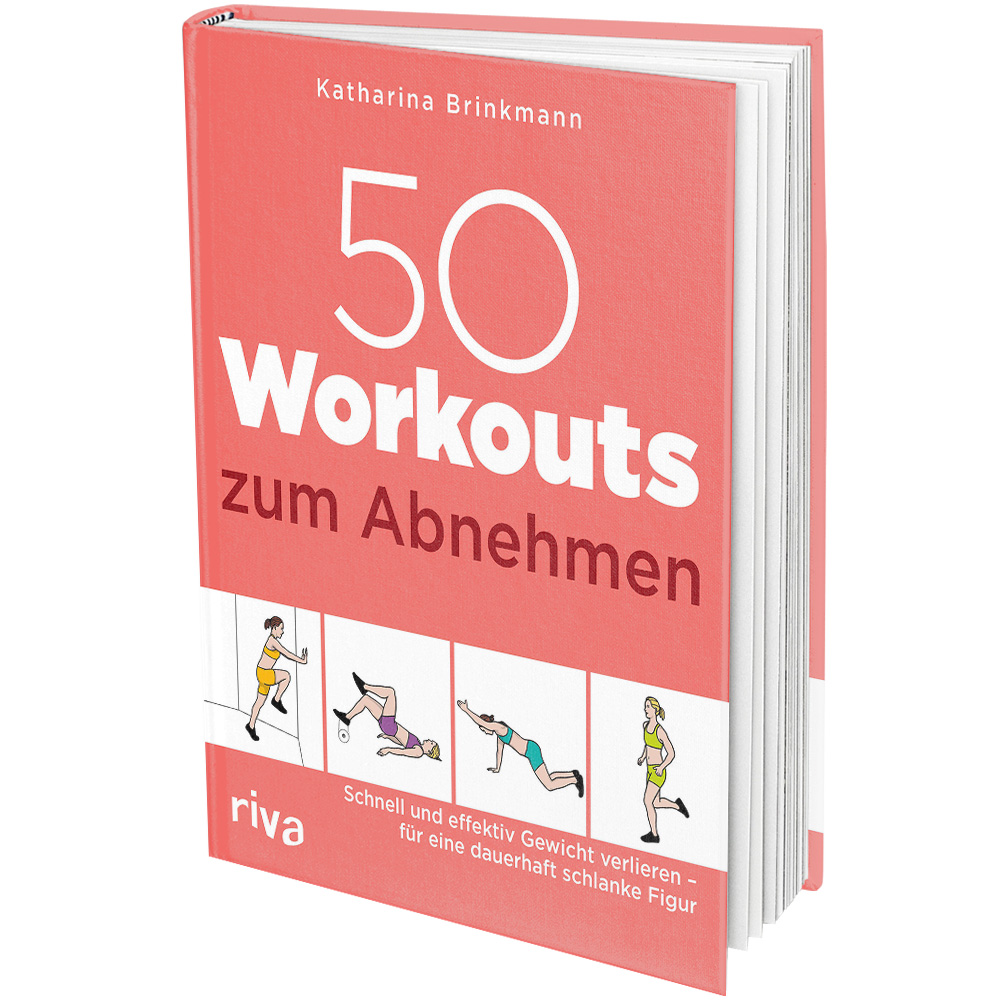 This product is currently not available
Katharina Brinkmann
get rid of pesky pounds with short, highly effective workouts
50 programs for typical problem zones
softcover, 144 pages
ISBN: 978-3-7423-1451-2
Losing weight and exercising more are regularly at the top of the list of good resolutions at the beginning of the year. In the new volume of the 50 Workouts series, Katharina Brinkmann shows how easy it is to shed those pesky pounds with short but highly effective workouts. In the programs for typical problem zones such as belly or Po different training methods are used, with which in shortest time the fat burn is so correctly angekurbelt. Whether with strength training, high-intensity interval training or the new trend High Intensive/Low Impact - with these workouts the kilos melt guaranteed.
Katharina Brinkmann
is the founder of YOU Yoga & More, a yoga teacher and personal trainer.
As a health scientist, she has specialized in the area of fascia and mobility and shares her knowledge in trainings, consultations and lectures. She has already written several successful books.
There aren't any asked questions yet.