12 minutes per week (book)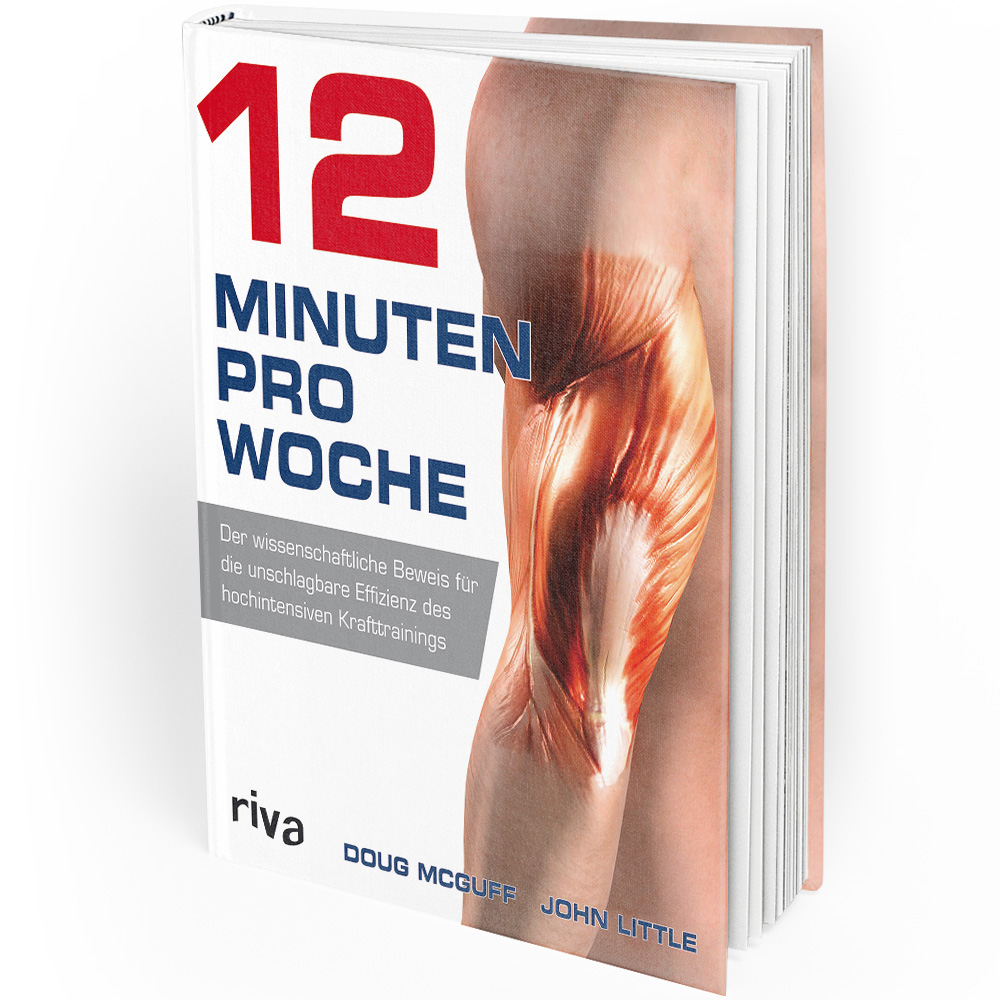 Doug McGuff, MD | John Little
12 minutes strength training for maximum muscle and strength gain
scientifically based program for strength and muscle building
hardcover, 320 pages
ISBN: 978-3-86883-324-9
Available, delivery time 1-3 days
Accessories
You are still missing suitable accessories for your training? Select your (additional) training equipment here:
12 minutes per week (book)
The scientific proof of the unbeatable efficiency of high-intensity strength training.
A scientifically based program for strength and muscle building
Building muscle has never been easier or faster than with this revolutionary program that features just one training session per week. Sports scientist Dr. Doug McGuff and strength training expert John Little have developed a groundbreaking new concept in which 12 minutes of strength training once a week is all it takes to achieve maximum muscle and strength gains. The trainee pushes his or her limits and then gives the muscles sufficient rest time so they can rebuild. The effectiveness of this high-intensity, low-frequency strength training (HIT) has been proven in numerous clinical studies.
This book explains in detail the mechanisms that occur at the cellular level when the muscle is stressed and what happens during the rest period when the muscle regenerates. The reader learns about the importance modern science places on strength training for maintaining our health, and how this knowledge can be applied consistently. And last but not least, it turns some things on their head that even experienced exercisers thought they knew about training.
Author information:
McGuff, MD, Doug
is a physician and owner of the state-of-the-art training facility Ultimate Exercise, where he serves clients as a personal trainer and continues to push the limits of fitness training. He lectures worldwide on sports science topics.
Little, John
is a bodybuilder and columnist for Ironman magazine. He has developed three revolutionary training concepts, including Max Contraction, and has published 12 books on fitness to date. With his wife, he runs the Nautilus North Strength & Fitness Centre, conducting training studies and using the knowledge gained to benefit their clients.
There aren't any asked questions yet.