The Great Kettlebell Training Book (Book)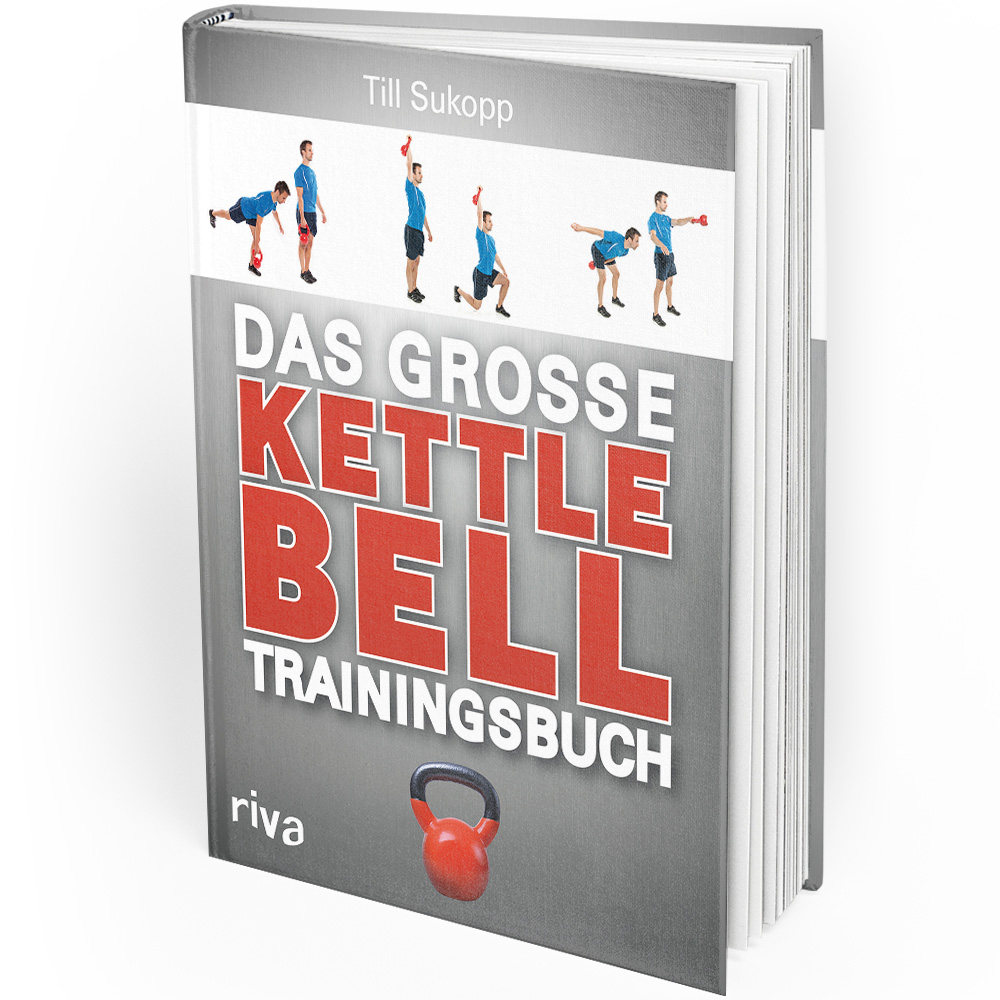 The Great Kettlebell Training Book
Theoretical foundations

Practical examples of exercises
Training programs for every fitness level
Author is Dr. Till Sukopp

Available, delivery time 1-3 days
Accessories
You are still missing suitable accessories for your training? Select your (additional) training equipment here:
The great kettlebell training book
Kettlebells are ball dumbbells made of solid cast iron. Their special shape allows a variety of exercises that train the whole body in strength, endurance, speed and agility. In contrast to normal dumbbells, the center of mass is always outside the hand when training with kettlebells, which additionally challenges and strengthens the body's stabilization muscles.
Kettlebell training is highly functional and is considered one of the most effective and efficient fitness concepts of our time. Sports scientist, fitness coach and personal trainer Till Sukopp is one of the leading experts in the field of kettlebell training. His comprehensive manual leaves no theoretical or practical aspect out and offers a wealth of exercises and training programs for every fitness level.
About the author
Dr. Till Sukopp studied sports science at the German Sport University Cologne and received his doctorate in sports medicine. He acquired his extensive practical knowledge through various trainer and speaker activities as well as competition experience in various sports. For several years, he has been intensively involved with effective minimal programs and functional training methods that can both prevent injuries and significantly improve performance.
There aren't any asked questions yet.