PB Strong complete set 3 handle 80 kg (Men)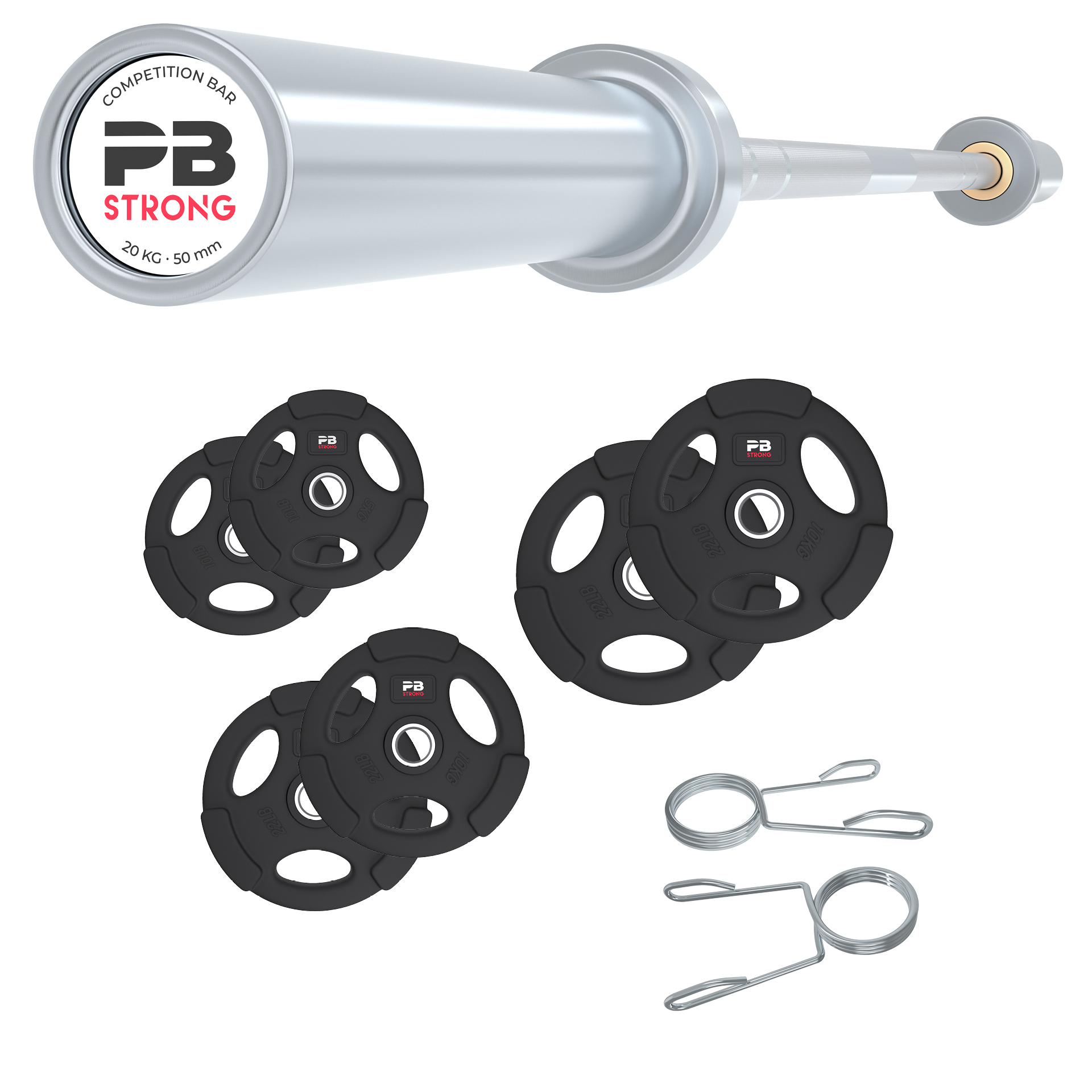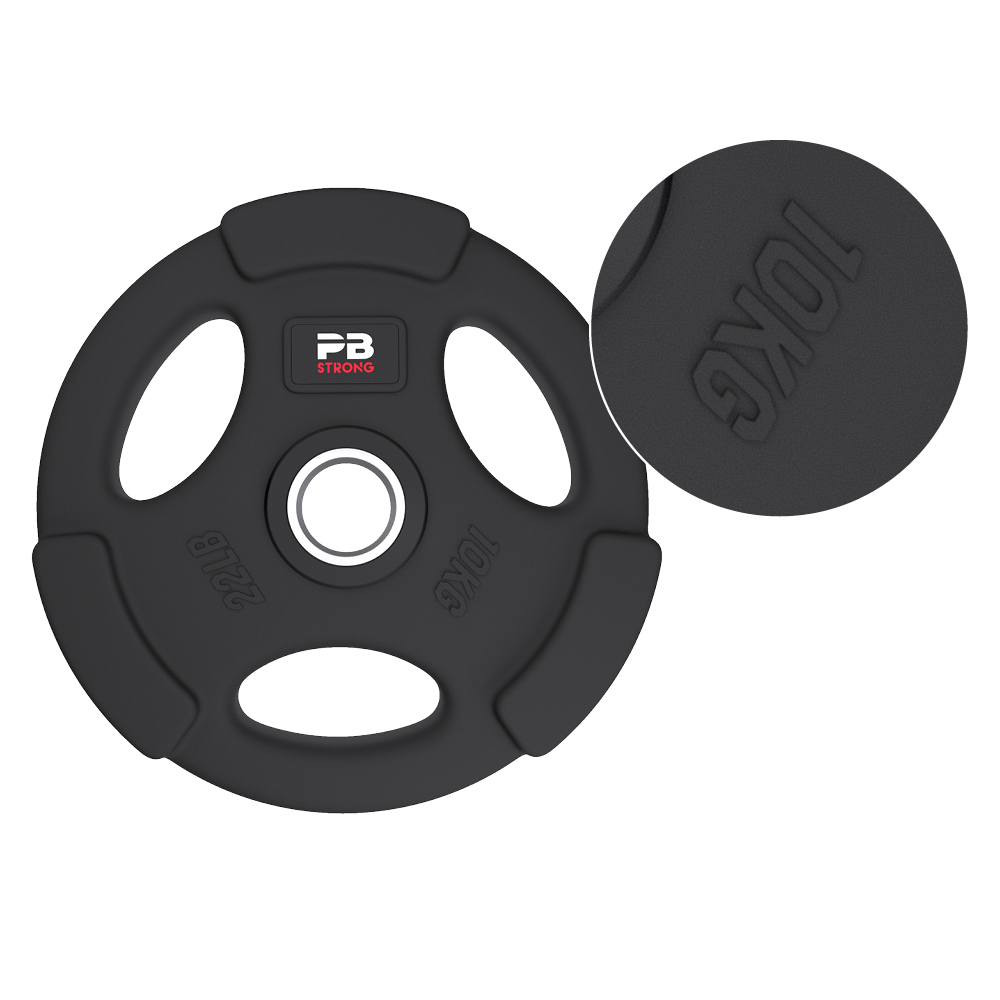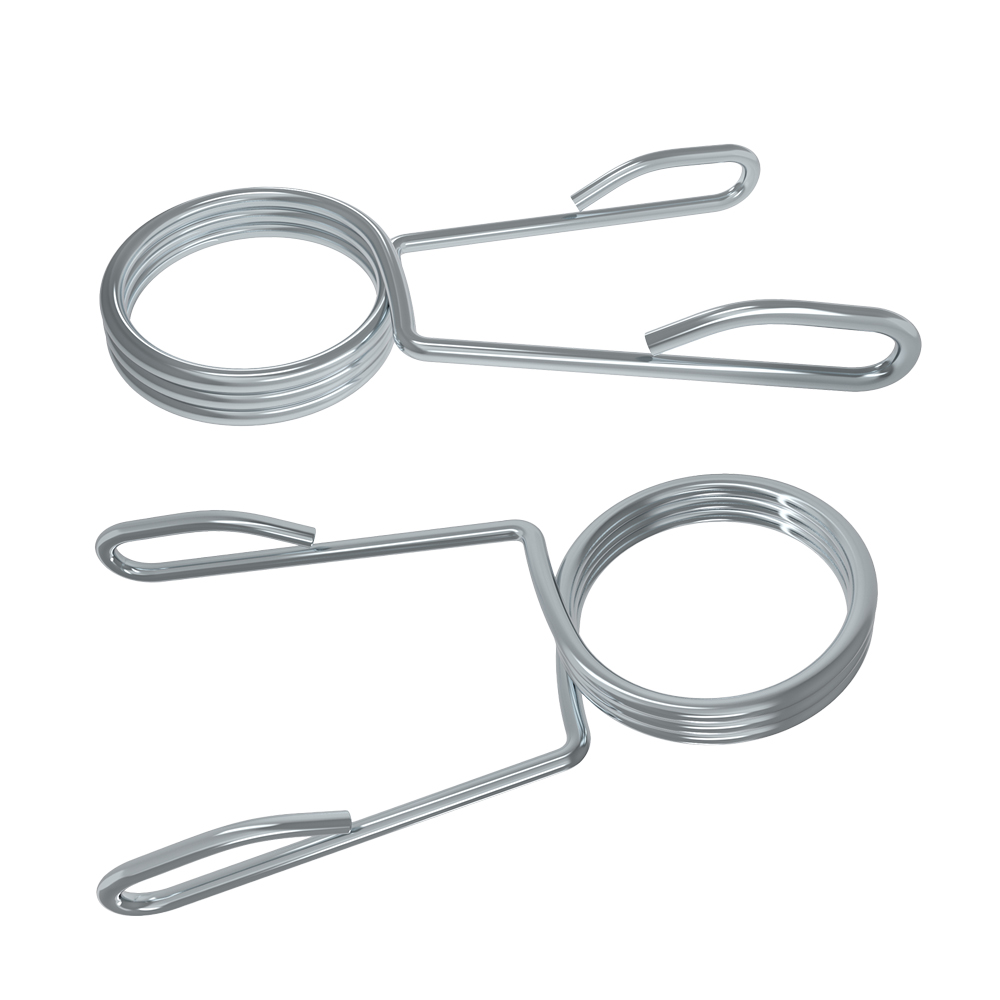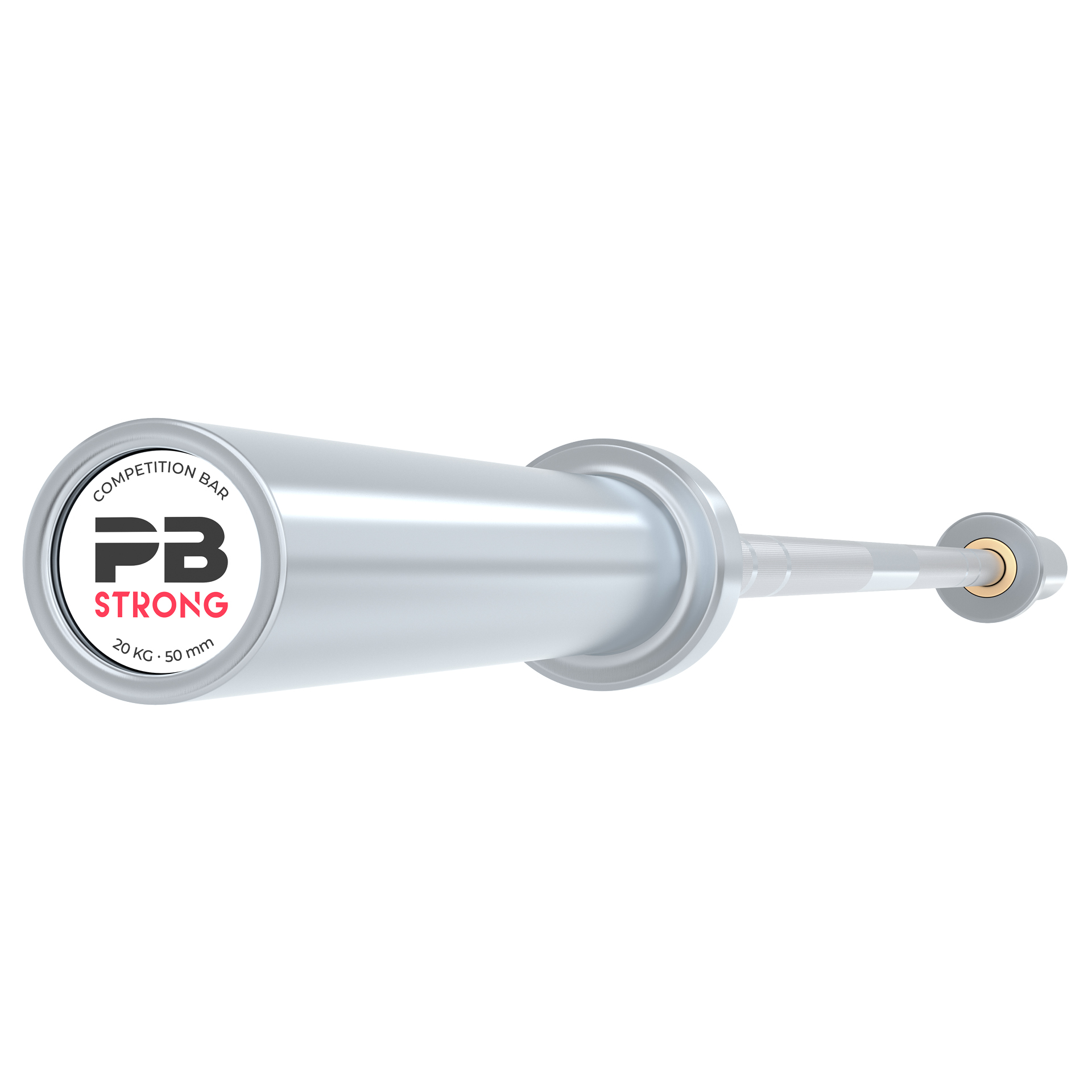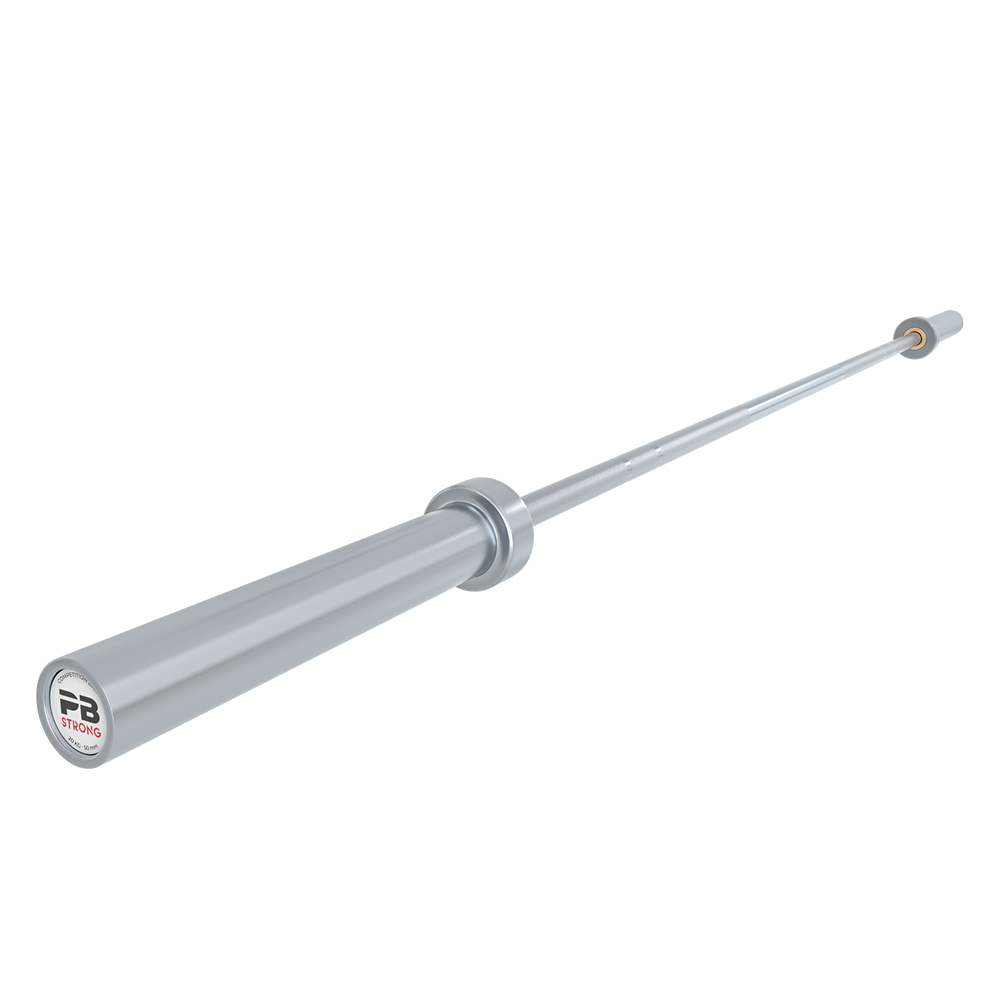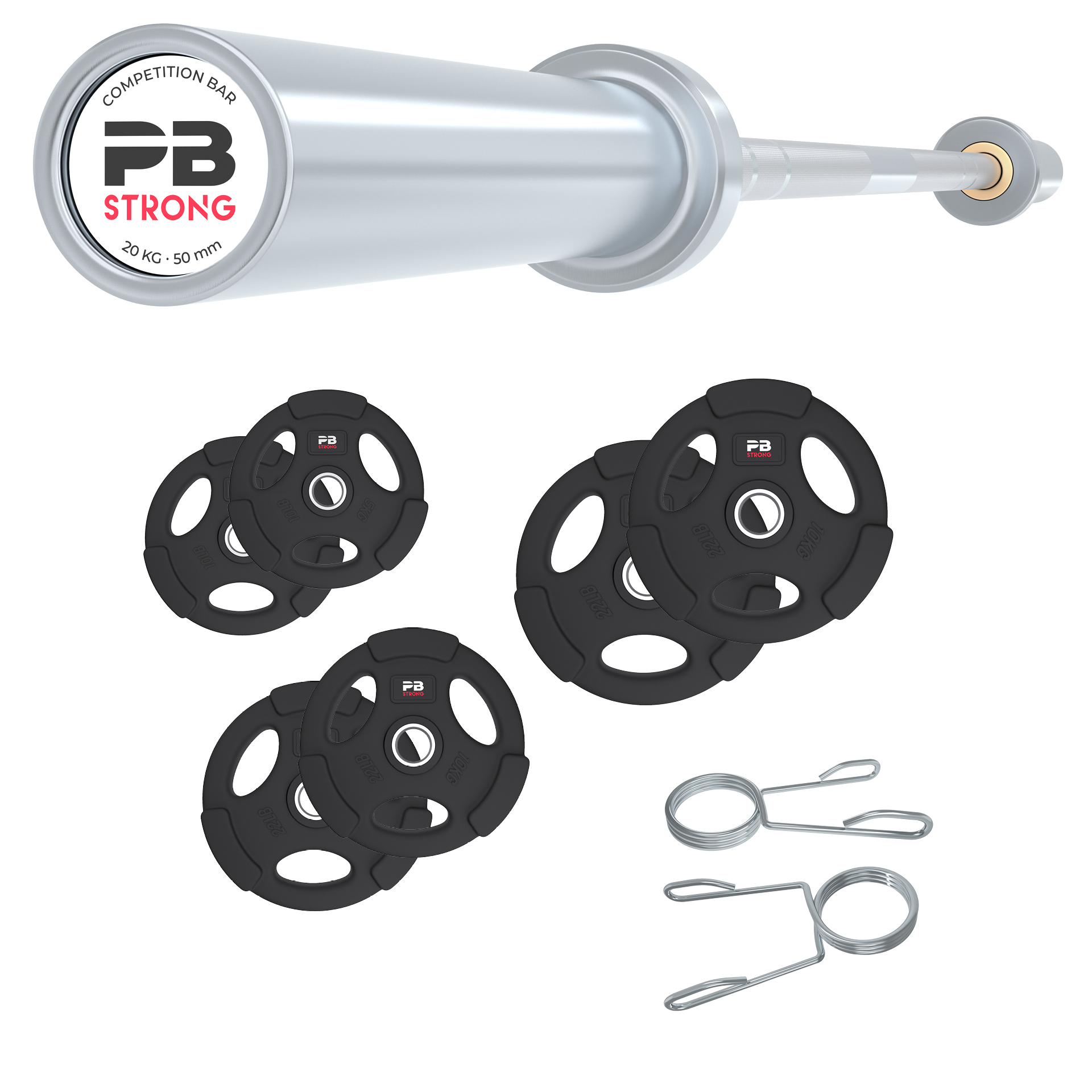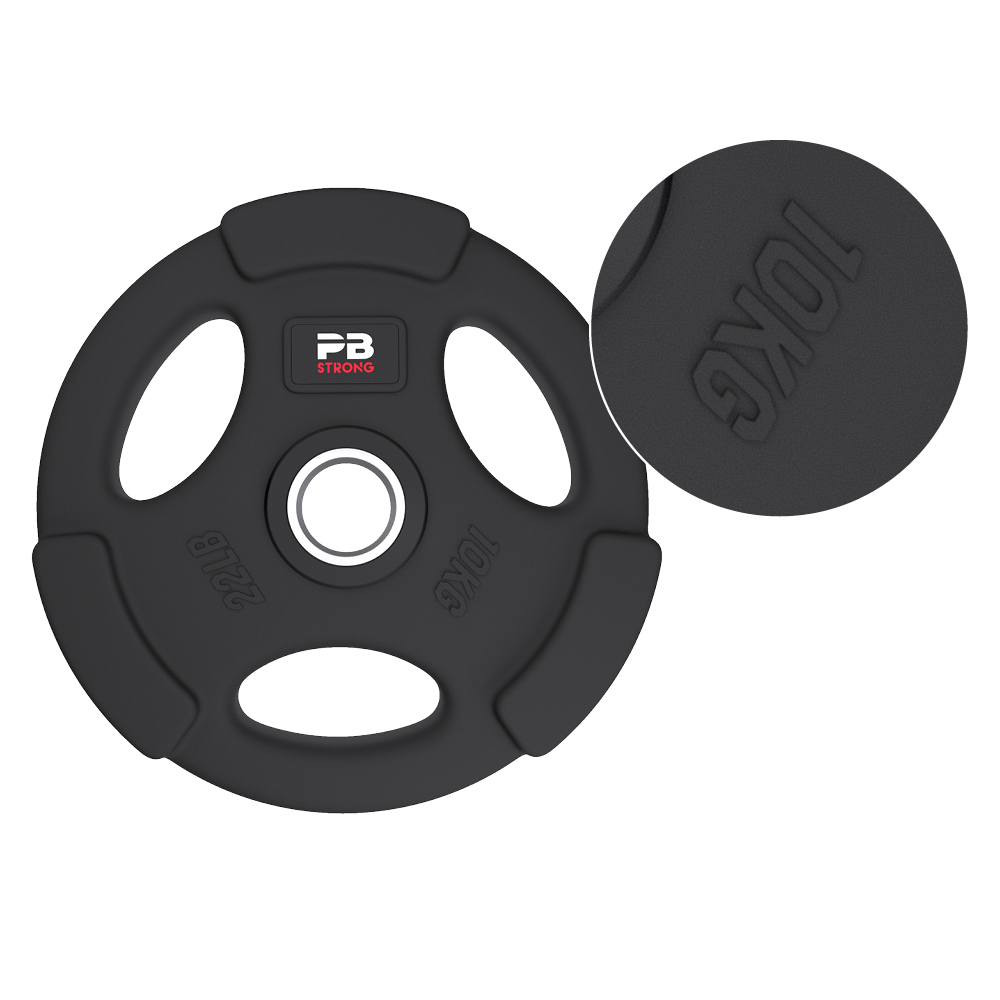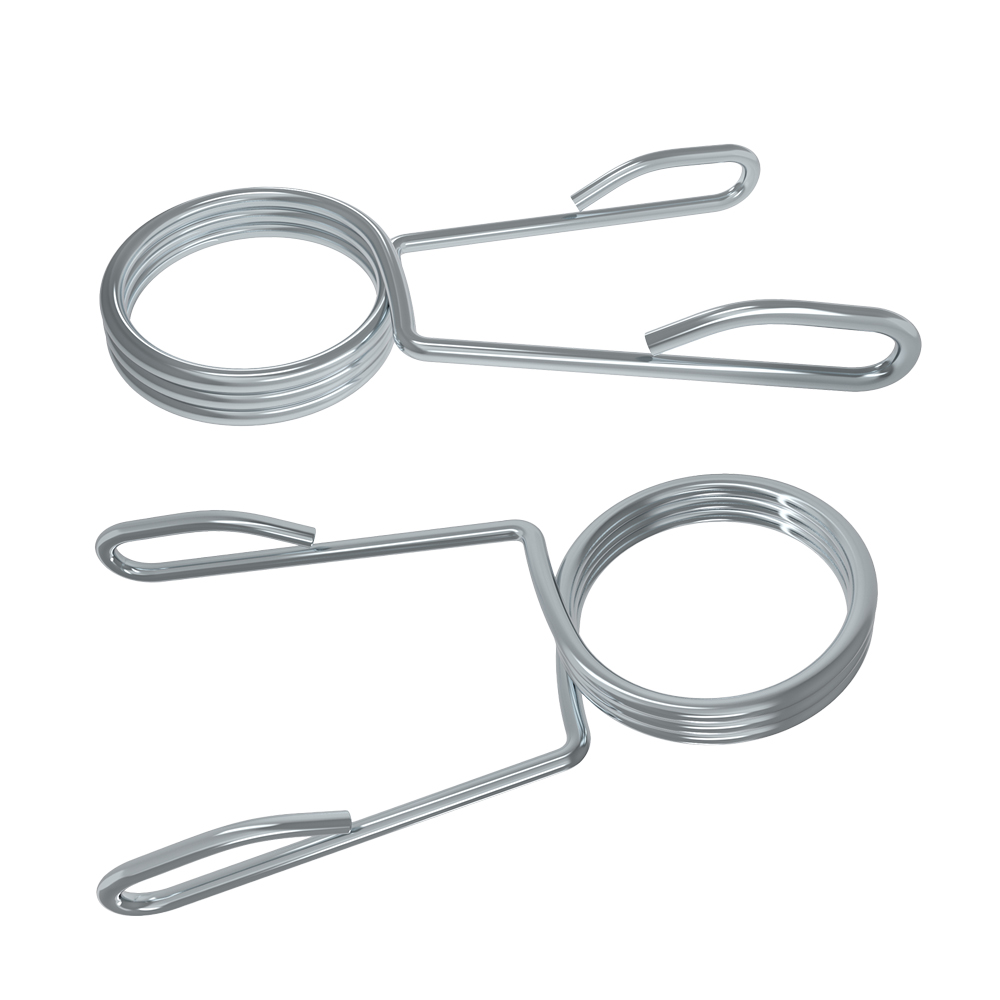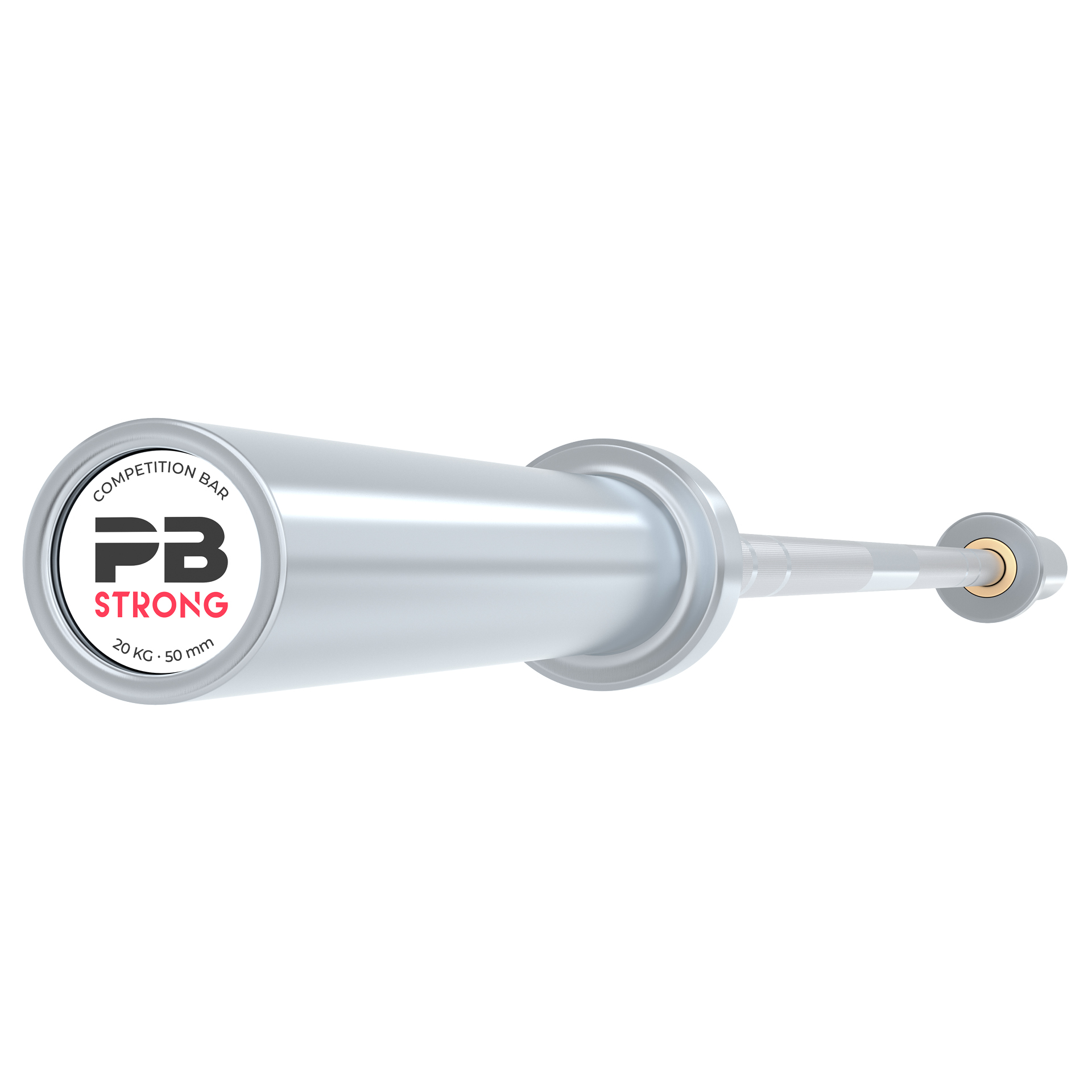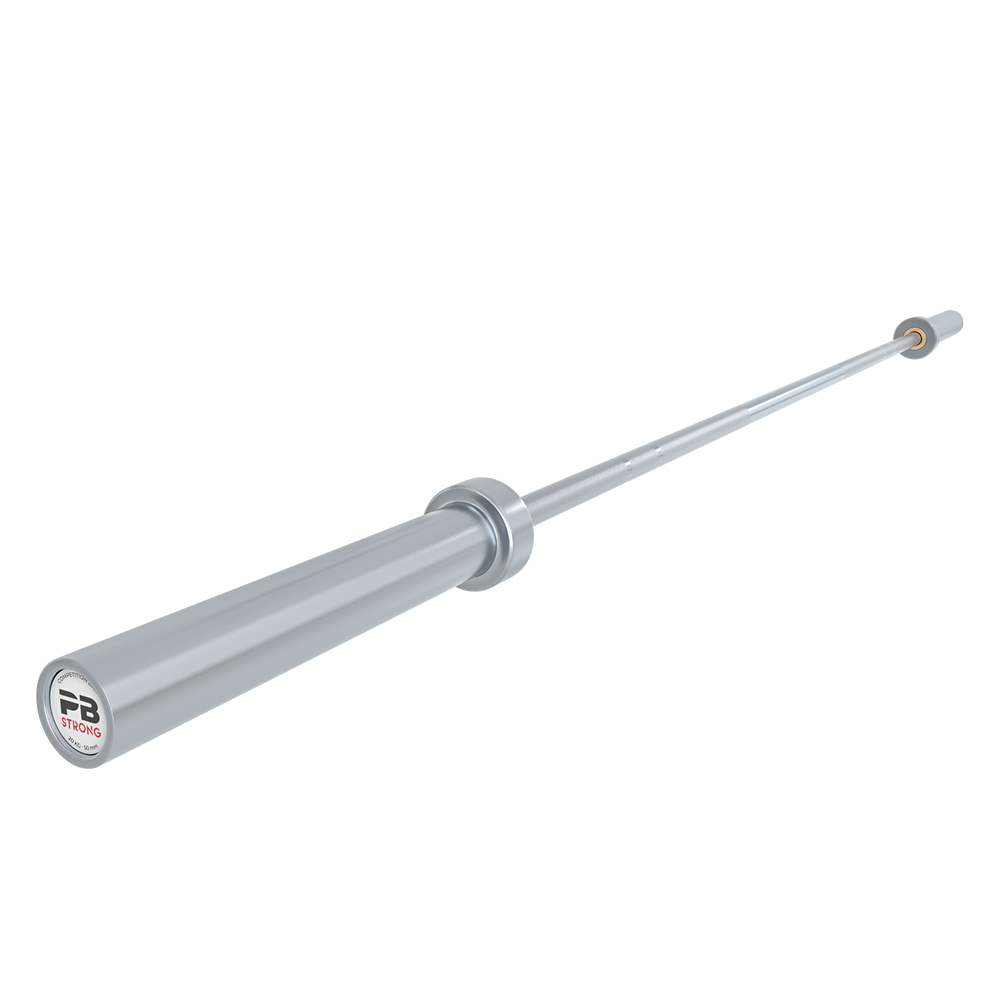 This product is currently not available
The set contains:
a robust barbell made of alloyed stainless steel (20 kg)
two chrome-plated spring locks
two robust and durable 3 handle weight plates each (5 kg, 10 kg and 15 kg)
total 80 kg training weight
€430.88*
%
€453.56*
(5% saved)
---
Your TRAINING. Your POWER.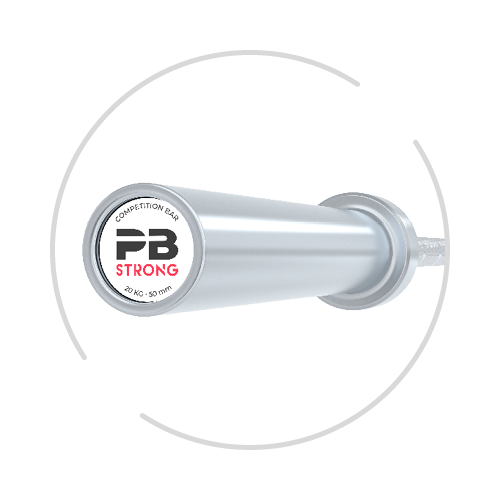 PB Strong competition barbell 20 kg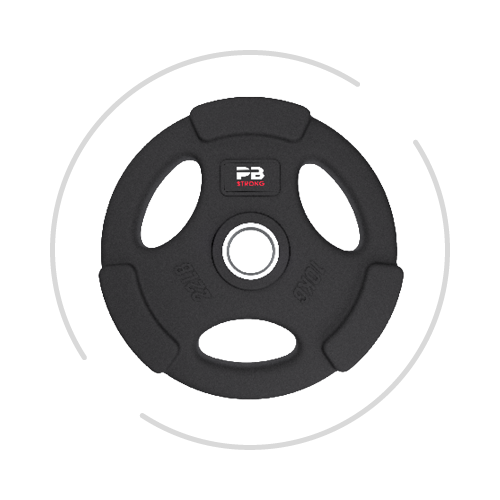 Two each 5, 10 & 15 kg PB Strong plates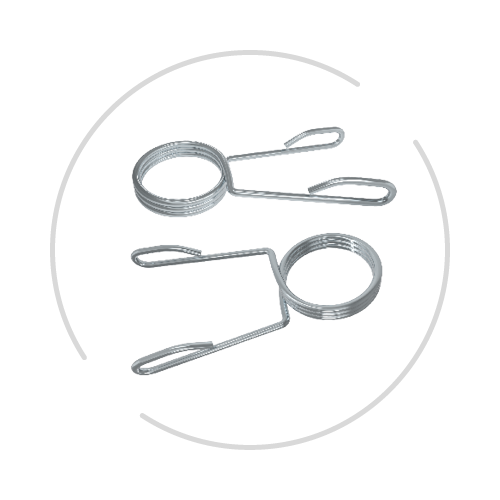 1 pair of spring locks chrome
The PB Strong competition dumbbell bar

Product details:
Variant: 20 kg

robust barbell made of alloyed stainless steel
the receptacle measures 50 mm
material: stainless steel
dimensions: 220 cm length
diameter: 2,8 cm handle, 5 cm (weight support)
The PB Strong 3-grip weight plates
Product Details:
Material: hard rubber (weight plate), steel (inner ring).

Diameter: 16 - 42 cm (outside), 5 cm (inside)
Depth: From 2,7 - 5,2 cm (depending on weight)
Color: Black)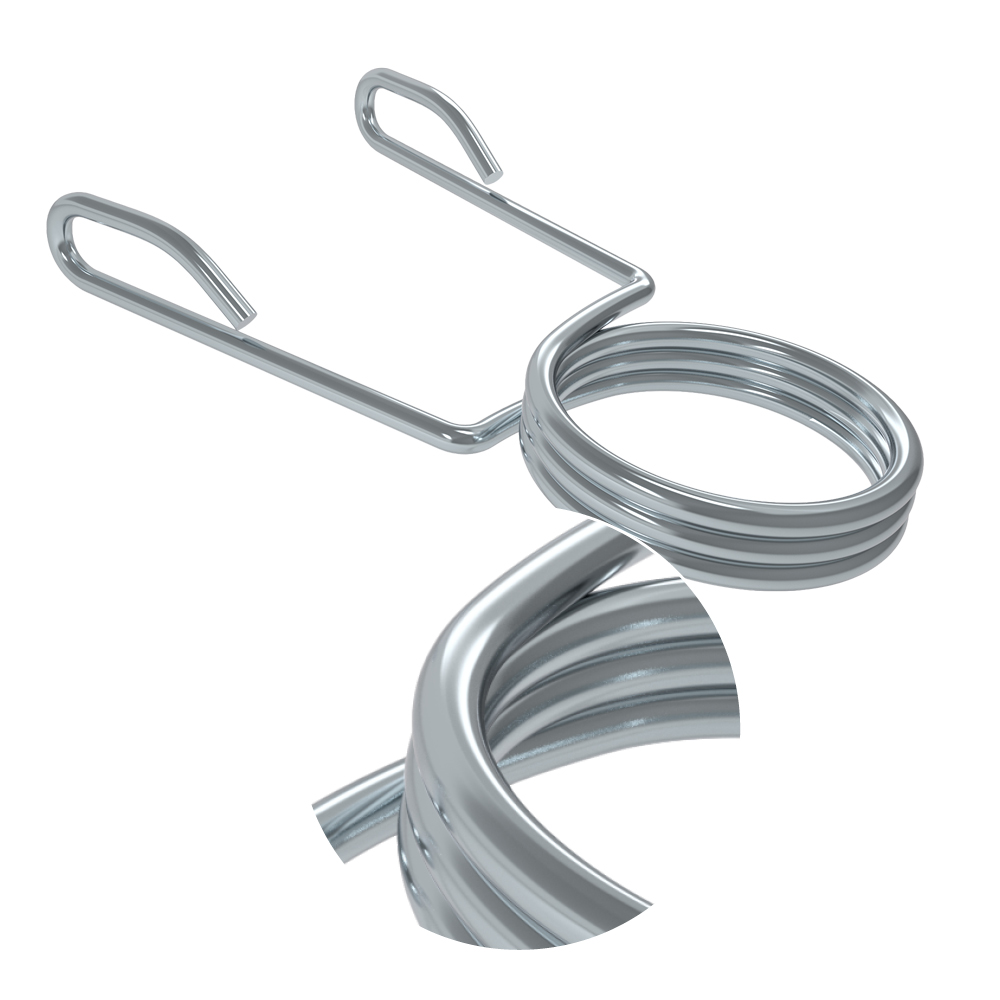 The PB Strong spring fasteners
Product information:
Material: steel, chrome-plated
Diameter: ø 5 cm
Color: silver
Weight: 0,36 kg
Quantity supplied: 1 pair


Hol dir PB STRONG für dein Training
PB STRONG ist speziell für schweres Muskeltraining entwickelt worden. Kräftig, stark und robust glänzt sie vor allem mit einem "massiv" guten Preis-Leistungs-Verhältnis.
Mit den hochwertigen Langhantelstangen inkl. passender Gewichtsscheiben, Kurzhanteln, Hexhanteln, Bumper Plates, Slamballs, Turnringen uvm. kannst du dich so richtig verausgaben und Vollgas geben.
BE STRONG. BE FREE. BE FUNCTIONAL.
Product information "PB Strong complete set 3 handle 80 kg (Men)"
Get our 80 kg barbell set!
The PB Strong competition barbell bars have an extremely high tensile & compressive strength with simultaneous elasticity thanks to their high-quality alloy. They are very robust and manufactured at a high level. The 20 KG bar has 4 needle bearings made of hard chrome, which efficiently reduce the pressure on the hand and joints and thus increase the training comfort.
The PB Strong 3-grip weight plates are sturdy and durable. Due to the high-quality rubber coating, these are weights that are gentle on the floor, as well as resistant to scratches and impacts. The steel core minimizes the recoil of the disc when it hits the floor. The 3-grip design allows easy handling of the disc.
The PB Strong spring locks, secure weights to barbell bars, preventing accidents during barbell workouts. The quick-release fasteners can be quickly pulled off and put back on without any problems.
The set contains:
PB Strong competition barbell 20 kg
Two each 5 kg, 10 kg, 15 kg PB Strong 3-grip weight plates rubberized in black 5 kg, 10 kg, 15 kg
1 pair of spring locks chrome
Question : Hallo zusammen, um fit bei der Arbeit zu bleiben und die Stunden nach der Arbeit zu nutzen wollte ich mir gerne ein Hantelset bei euch kaufen... leider ist der Markt was qualitative Trainingsutensilien angeht, leer geräumt. Wird es dieses Set bei euch bald wieder geben oder ist es bis auf weiteres ausverkauft ? Beste Grüße
From : customer
Answer:
Vielen Dank für deine Frage!Wir freuen uns sehr über dein Interesse an unseren Produkten.Nach Rücksprache mit unserem Einkauf sollte das Set diesen Woche, am 15.12.21 oder 16.12.21 wieder verfügbar sein, da wir noch auf die Lieferung der ausverkauften Langhantel warten.Ich hoffe das hilft dir weiter.Alternativ findest du hier: https://www.perform-better.de/lp/sets/ viele weitere Sets, darunter auch Langhantel Sets.Sportliche Grüße