Drive Sled II - weight sled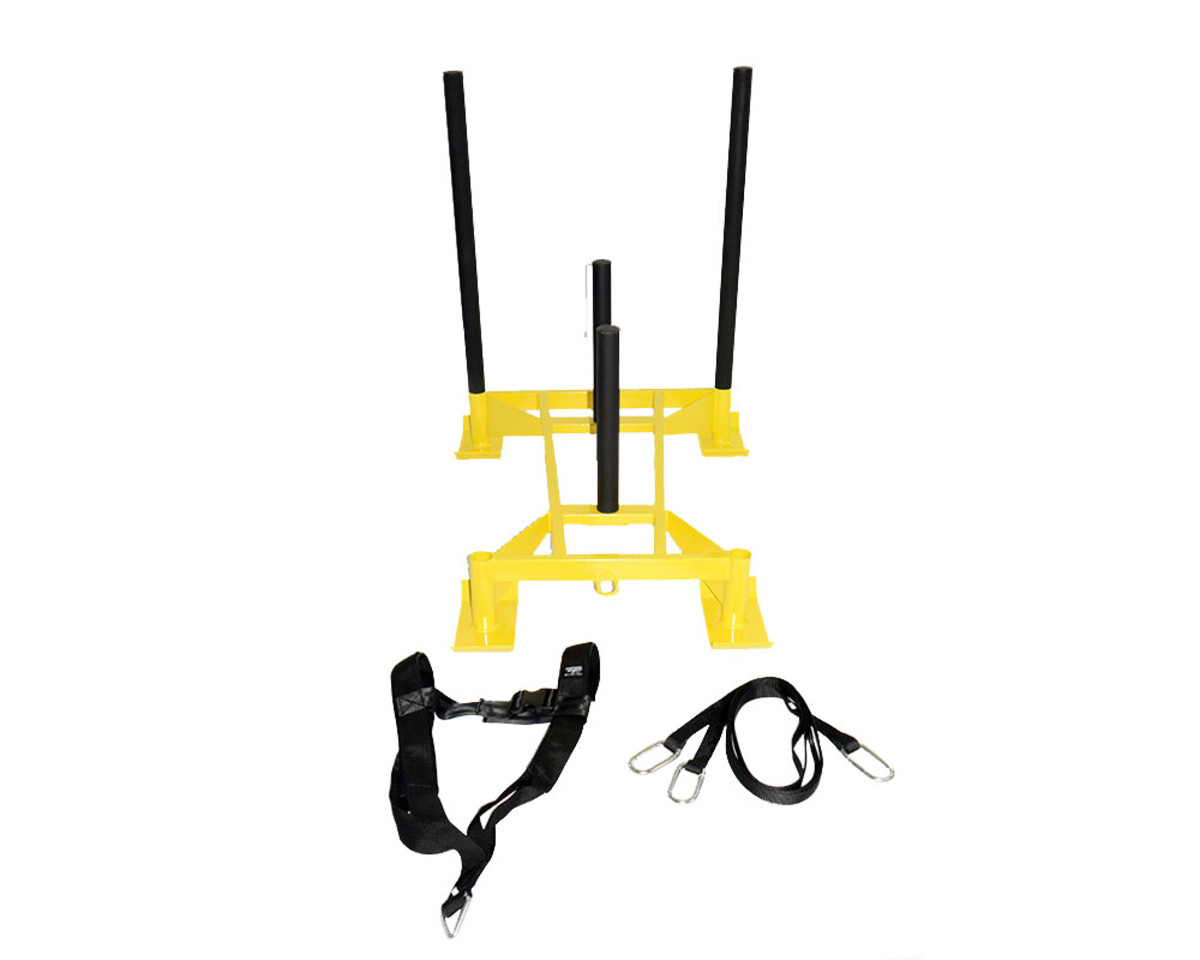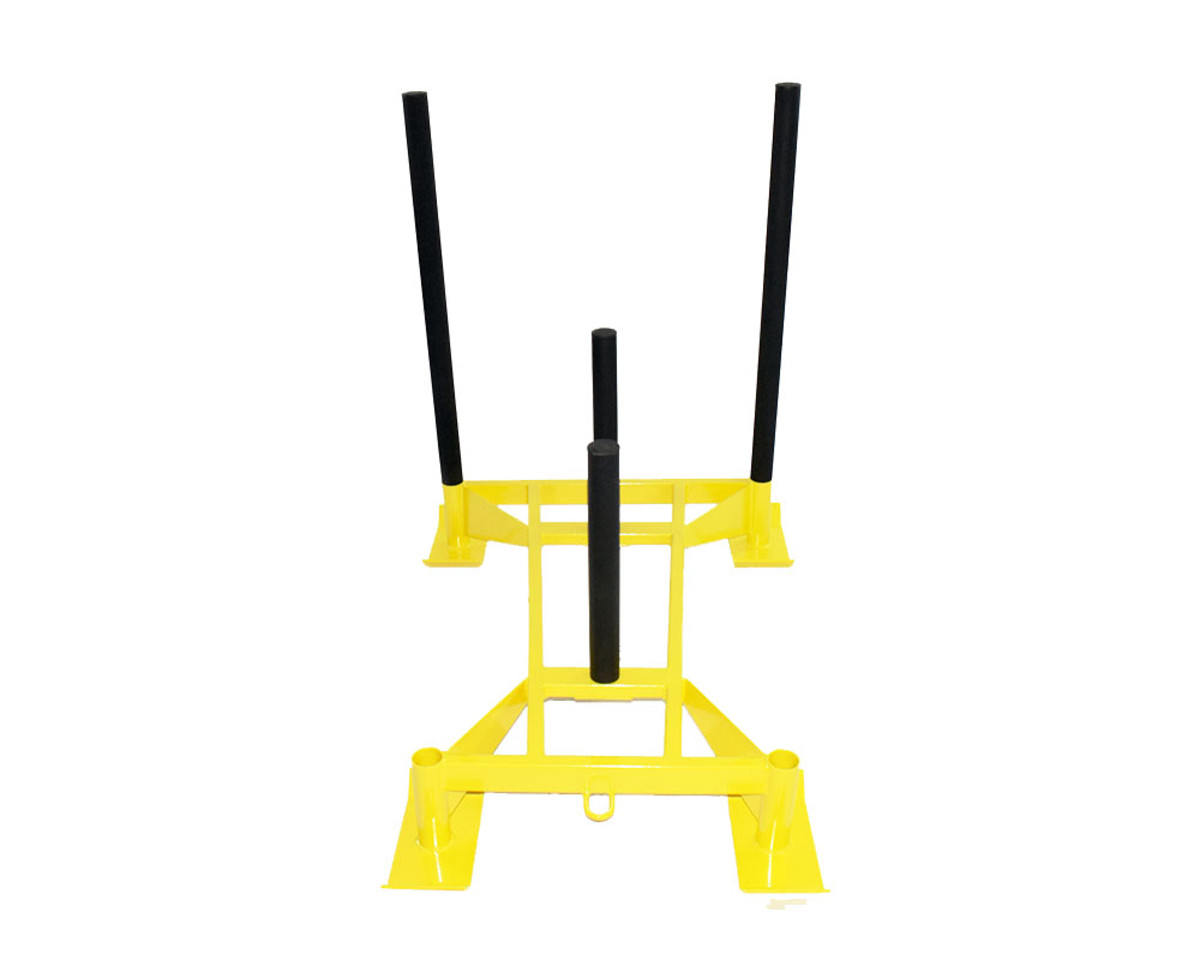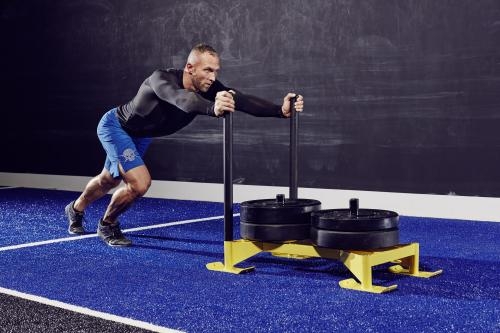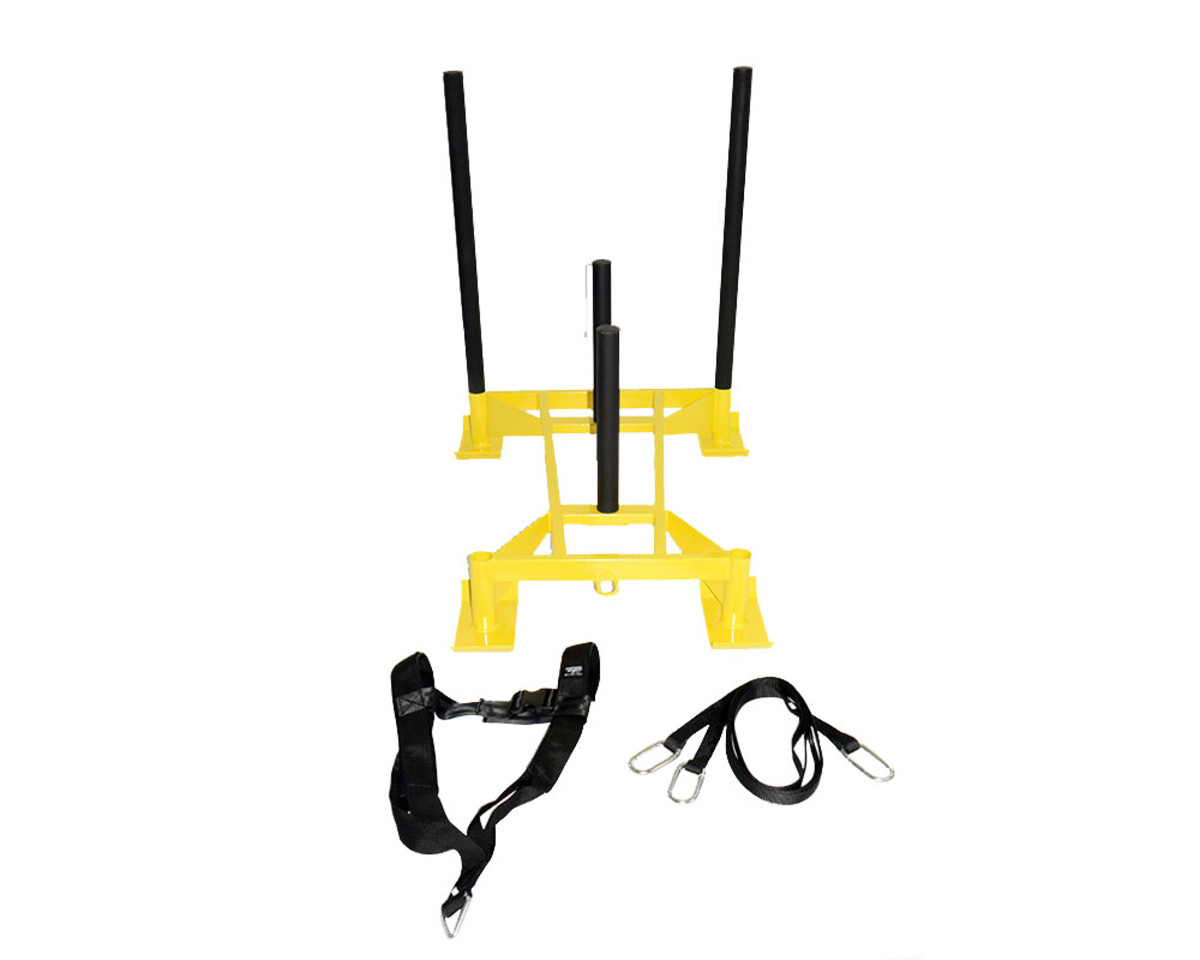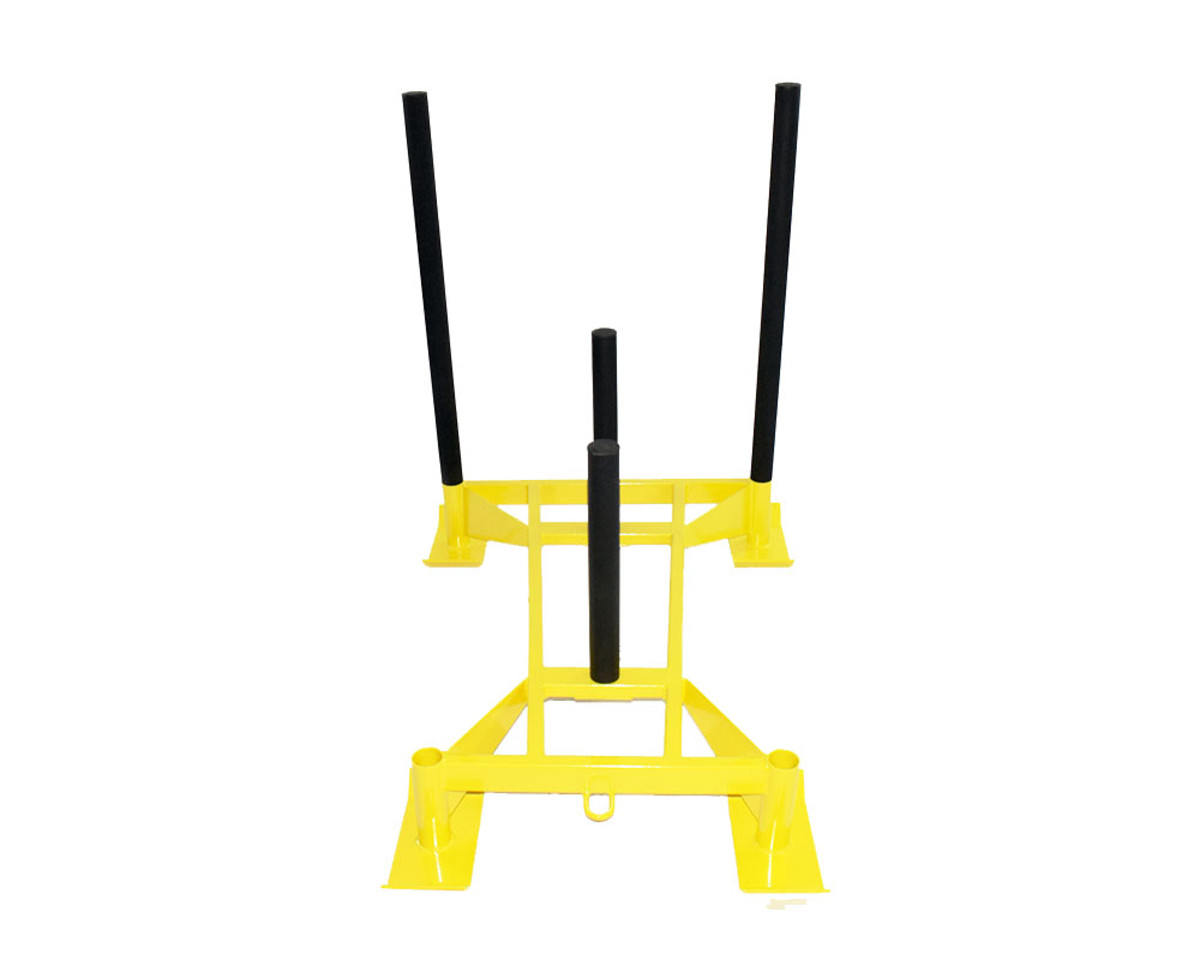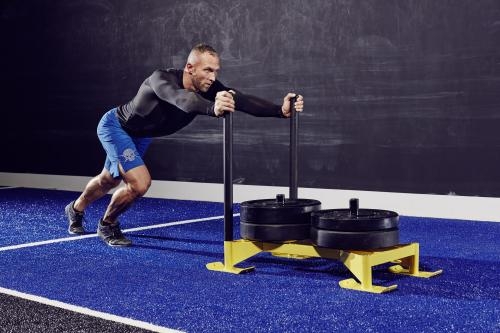 Weight sled - conditioning & strength training
Solid steel sled

Including harness and handles


Additional equipment available

Optimal for team sports
Available, delivery time: 1-3 days
The Drive Sled II provides ultimate workout sessions and is the perfect training partner in sprint, power and quick strength training to increase stamina and strength.
The sled can be propelled by both attachable handles and a sturdy pull harness worn around the torso, and is designed for use in the gym and indoors as well as in outdoor areas on the grass. It is powered by the sprinting and pulling force of the exerciser and allows for various exercise executions as well as targeted upper and lower body strain through differently aligned and easily repositioned handle attachments.
The 4 flat steel rails allow for smooth gliding on various surfaces and quick changes of direction during the training session. On the robust steel construction are also two disc receptacles, through which the sled can be individually loaded with additional weight (ø 50 mm).
The sled is a popular training tool in functional and personal training and is also often used in training sessions in team sports, for which it provides ideal conditions in sprint and acceleration training.
Included in delivery: Drive Sled II (without weights), vertical handles long and pulling harness for the upper body.
Additional handle attachments can be ordered as an option:
Standard handles extra - 2 vertical single handles, long.
Single handle deep - horizontal; handle height
dual handle deep - with 2 different horizontal handle heights (40/50 cm)
Handle attachment w. shoulder support - padded, with two vertical handles
Vertical handle bars provide extra wide exercise variety & targeted upper/lower body work; Deep handles further expand workout options, especially working butt and leg muscles.
Product Details :
Material: solid steel (sled), nylon (harness).
Dimensions: 117 x 51 x 92 cm (L/W/H), weight plate receptacle Ø 5 cm
Own weight: 38,6 kg
Color: Yellow
There aren't any asked questions yet.