The practical book of sports nutrition (book)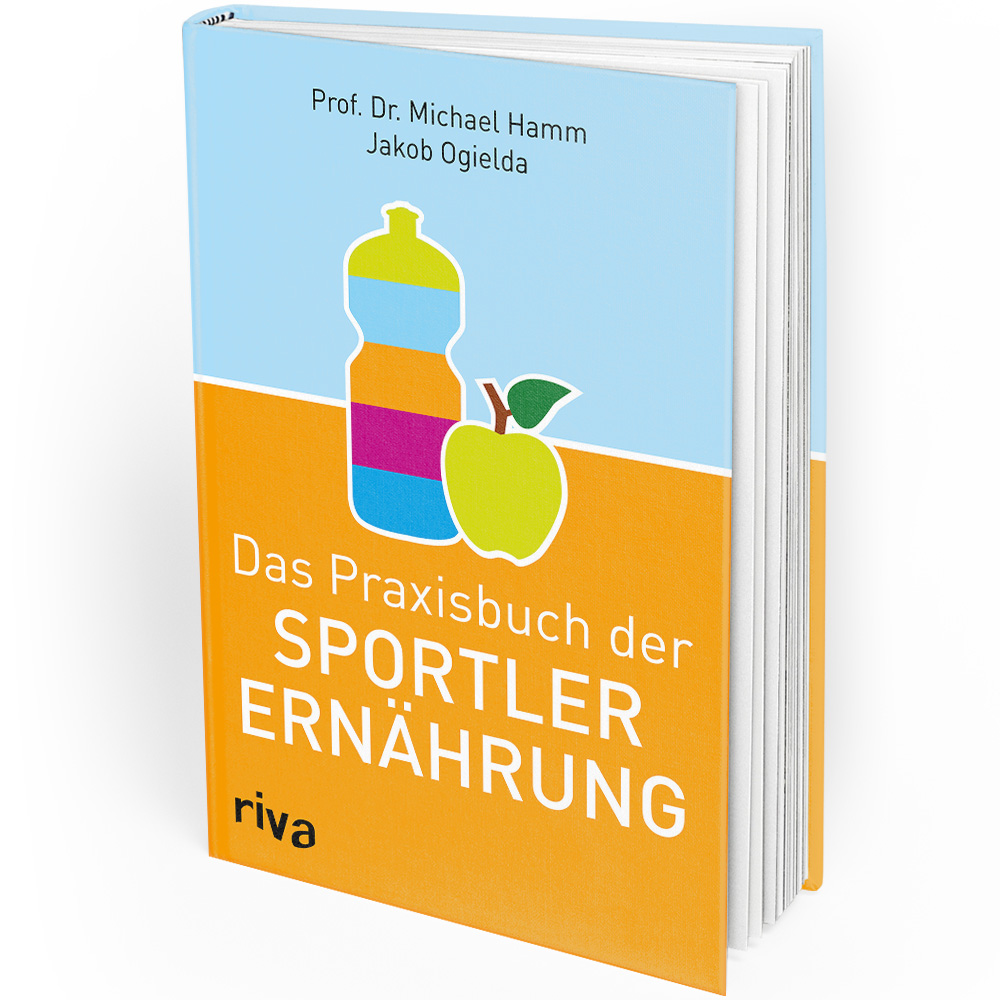 Prof. Dr. Michael Hamm | Jakob Ogielda
Guide for the practical implementation of a sports-oriented meal plan in everyday life
Numerous recipes with detailed nutritional value assessment
Sample and table of contents are linked in the description
Softcover, 256 pages
ISBN: 978-3-86883-442-0
Available, delivery time 1-3 days
Accessories
You are still missing suitable accessories for your training? Select your (additional) training equipment here:
Optimal nutrition is an indispensable prerequisite for performance optimization and the best possible training success, both in popular and competitive sports. From weight training to combined sports to pure endurance sports, a specially targeted diet effectively supports training as well as weight management.
This book offers a guide for the practical implementation of a sports-oriented meal plan in everyday life and answers important questions about the suitability and value of foods, the sensible use of food supplements, and much more. In addition, it contains numerous recipes with detailed nutritional assessments, a guide to meal planning, and extensive training-related food science.
About the author:
Prof. Dr. Michael Hamm
is a nutritionist, lecturer at the Hamburg University of Applied Sciences, author of numerous nutrition books and consultant to various magazines, including Fit for fun. His previous dietary guides were bestsellers and were also highly acclaimed in professional circles. He lives in Hamburg.
There aren't any asked questions yet.