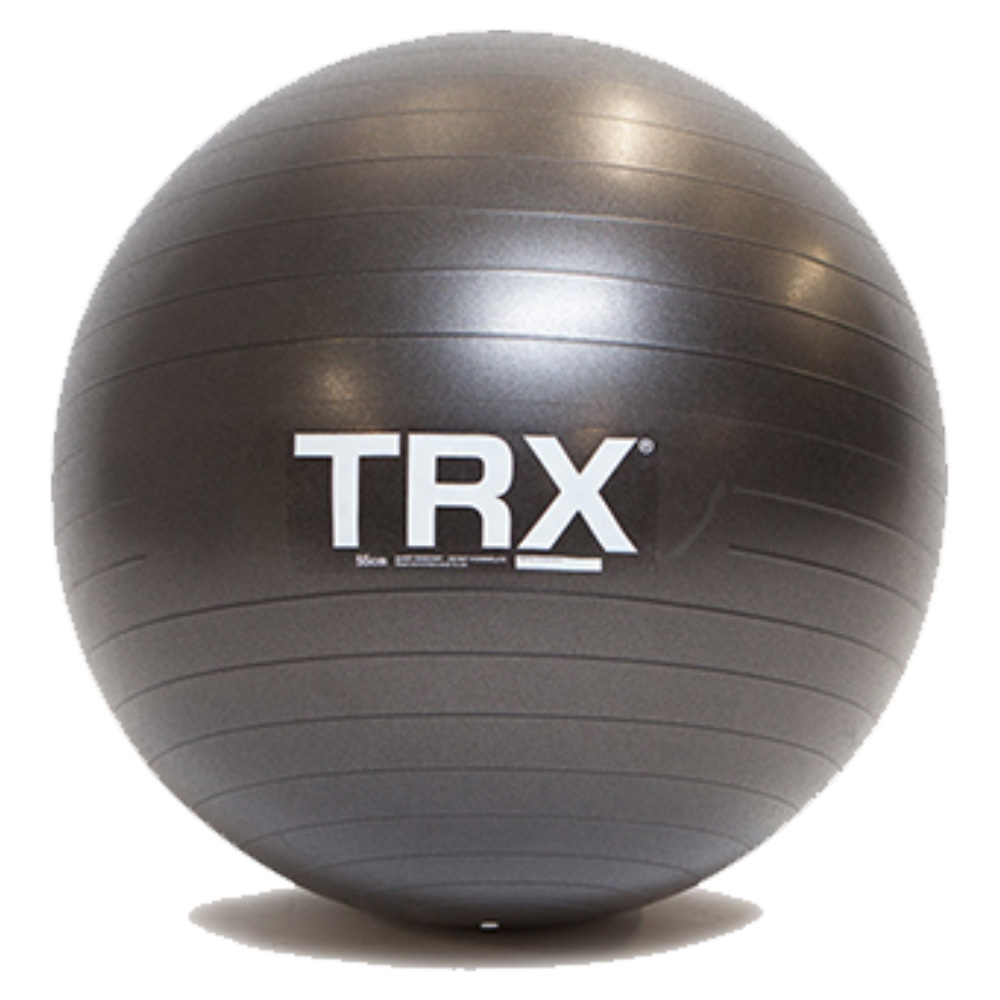 TRX Gym Ball
Enormously robust gymnastic ball
Loadable up to 450 kg
Perfect for gym and home
Available in two sizes
Non-slip vinyl
Available, delivery time: 1-3 days
Accessories
You are still missing suitable accessories for your training? Select your (additional) training equipment here:
Training with the TRX gymnastics and stability balls will enrich your training or rehabilitation. Integrate the ball into your workout and improve your core strength, balance and posture. balance and posture.
With the TRX gymnastic balls you can do a variety of exercises for the body - either with the ball alone, or in combination with other exercise with other training equipment. The ball forces you to maintain correct posture and alignment during your workout. during your workout. You can combine balance and stability training and dramatically increase your training efficiency.
The TRX exercise balls are handmade and consist of durable and non-slip vinyl. They are enormously robust and and can withstand the heaviest loads and up to 450 kg of weight. This makes it not only for bodyweight training, but even for training with weights. for training with weights.
The TRX gym balls are available in 2 sizes. Ideal for a variety of exercises in the gym and at home.
Product Details:
Available sizes: 55 cm and 65 cm
Made of non-slip vinyl
Anti-burst technology - can withstand loads up to 450 Kg

Ideal for bodyweight exercises, but also ideal for training with weights
Improves core strength, balance, stability and posture
There aren't any asked questions yet.