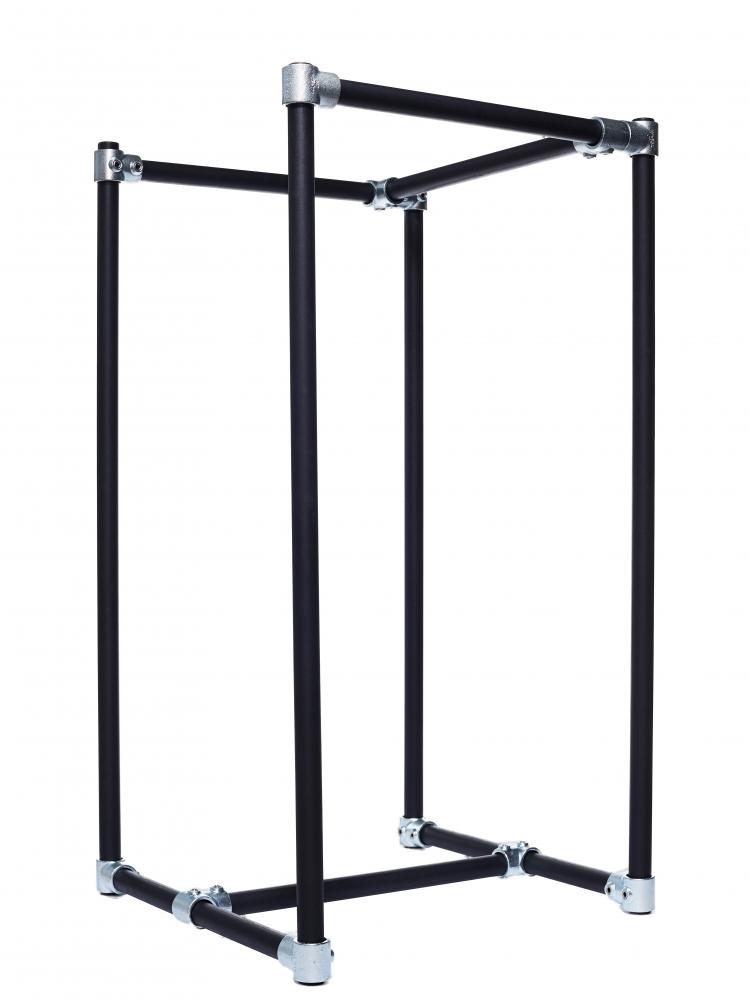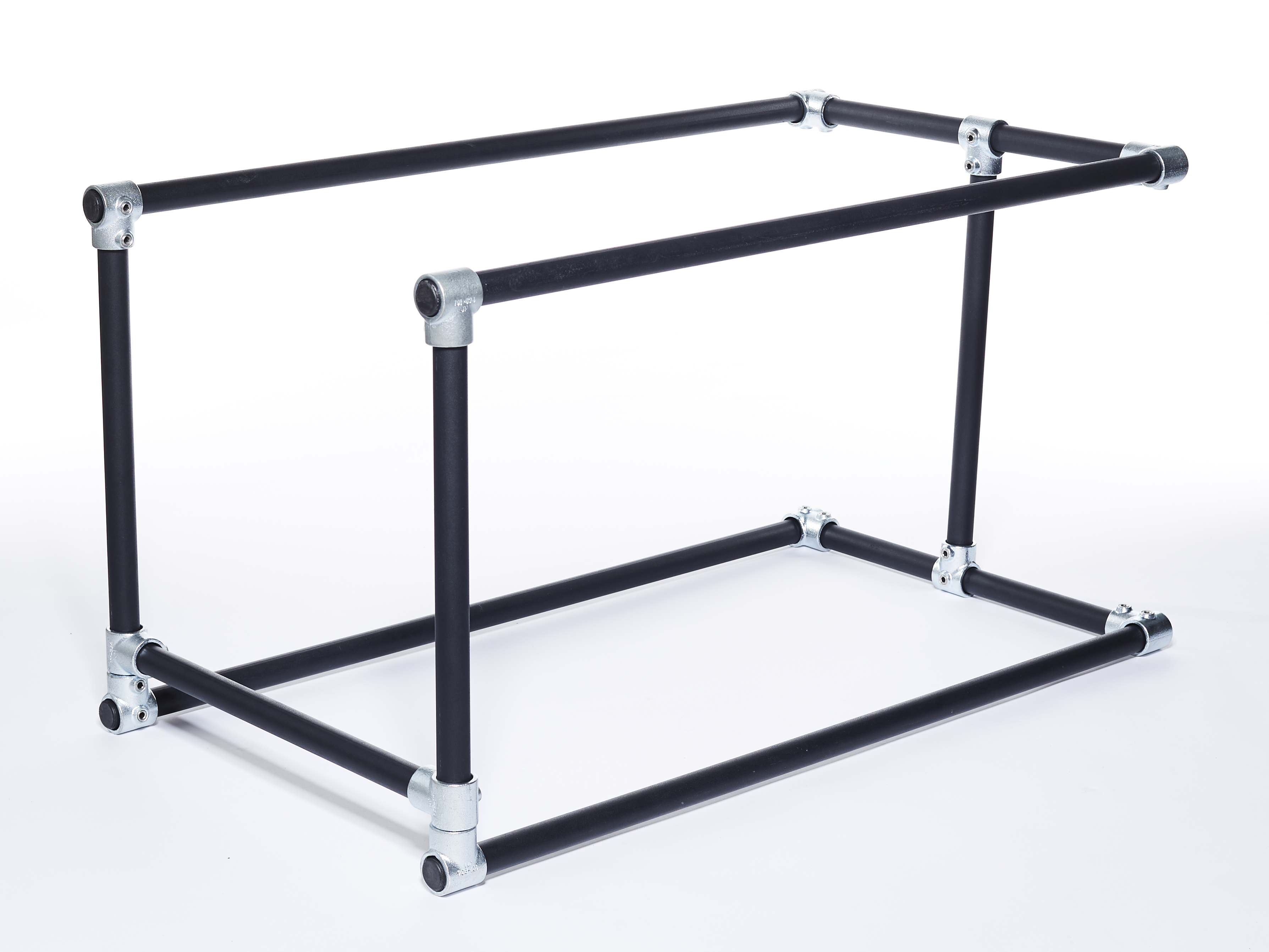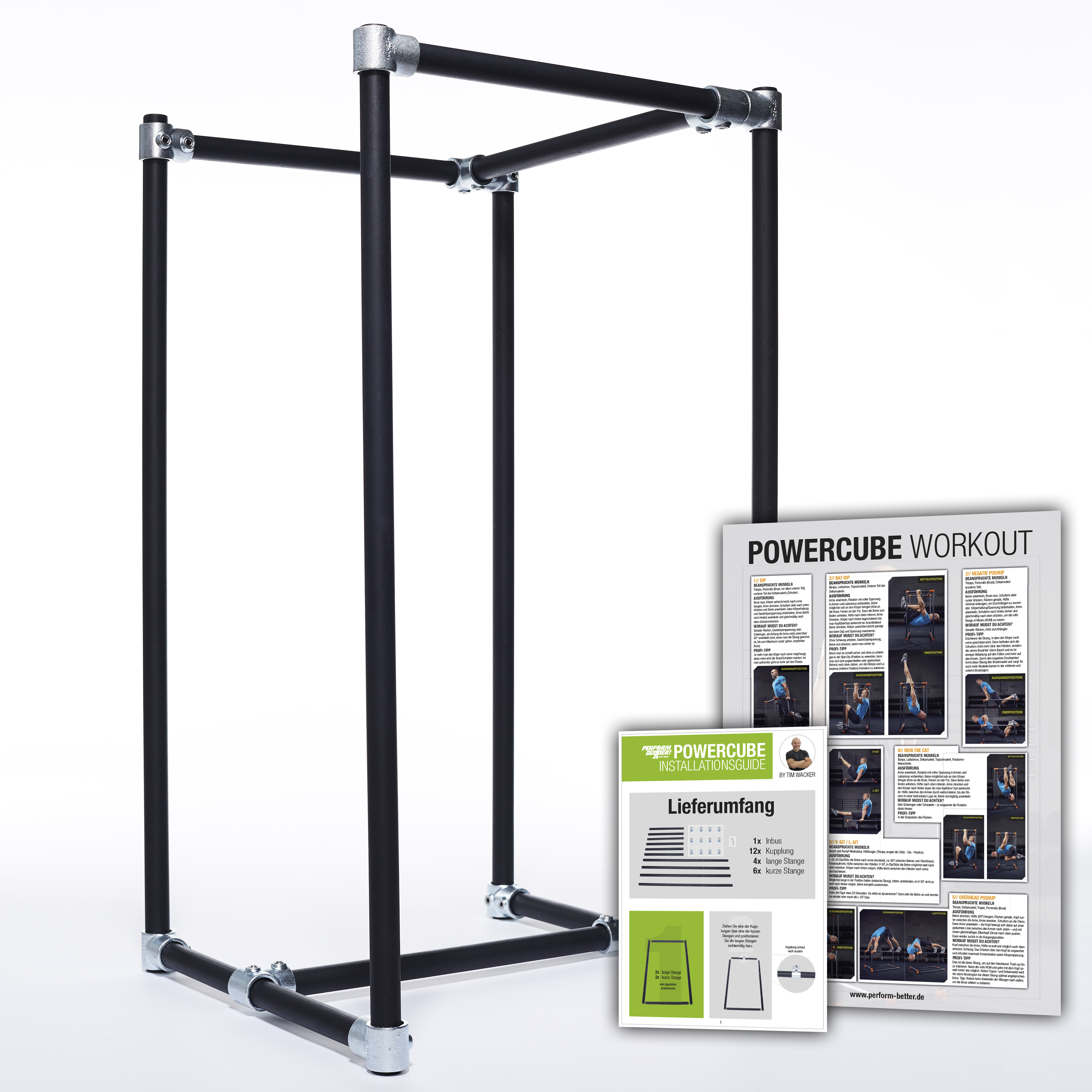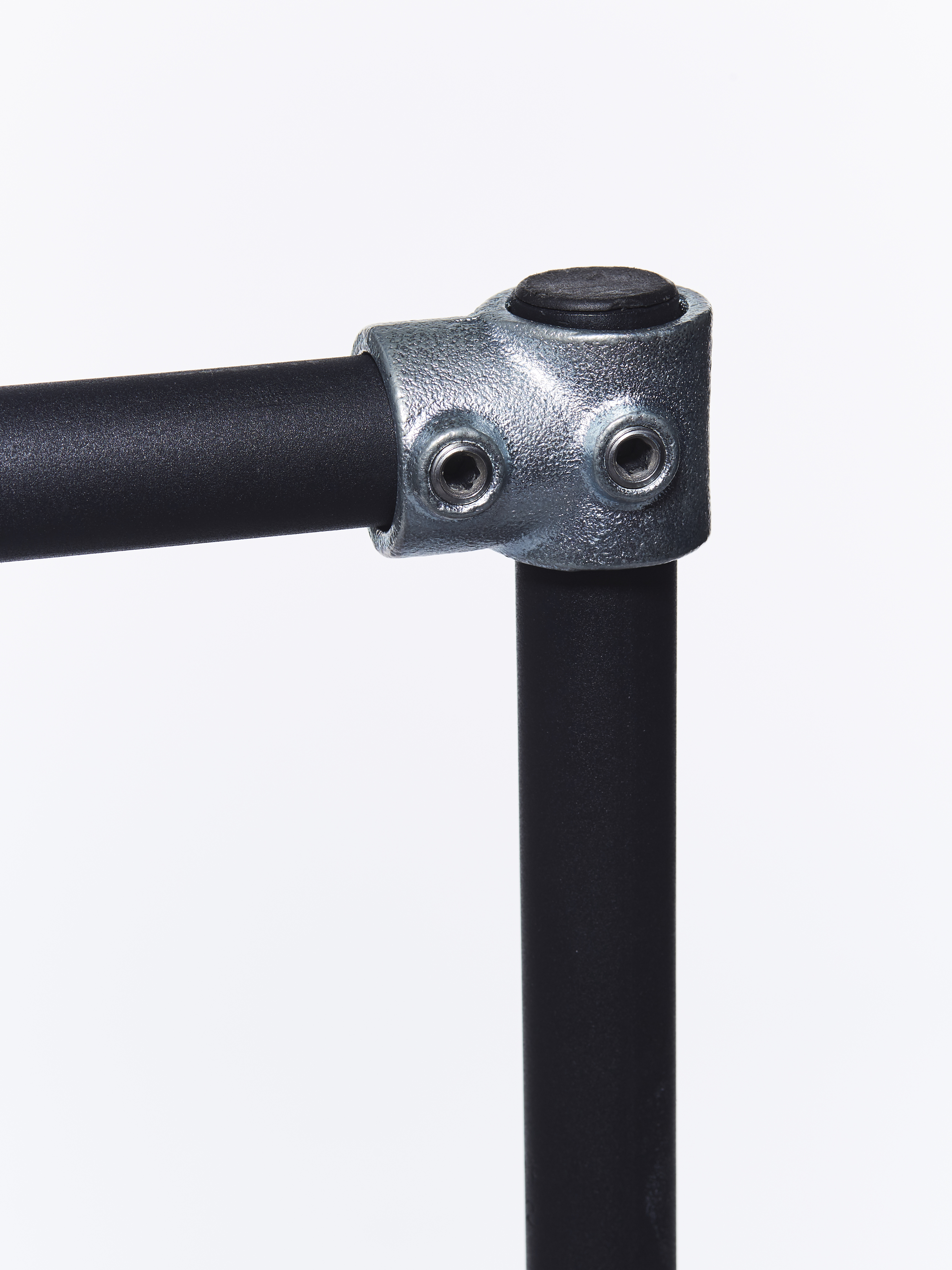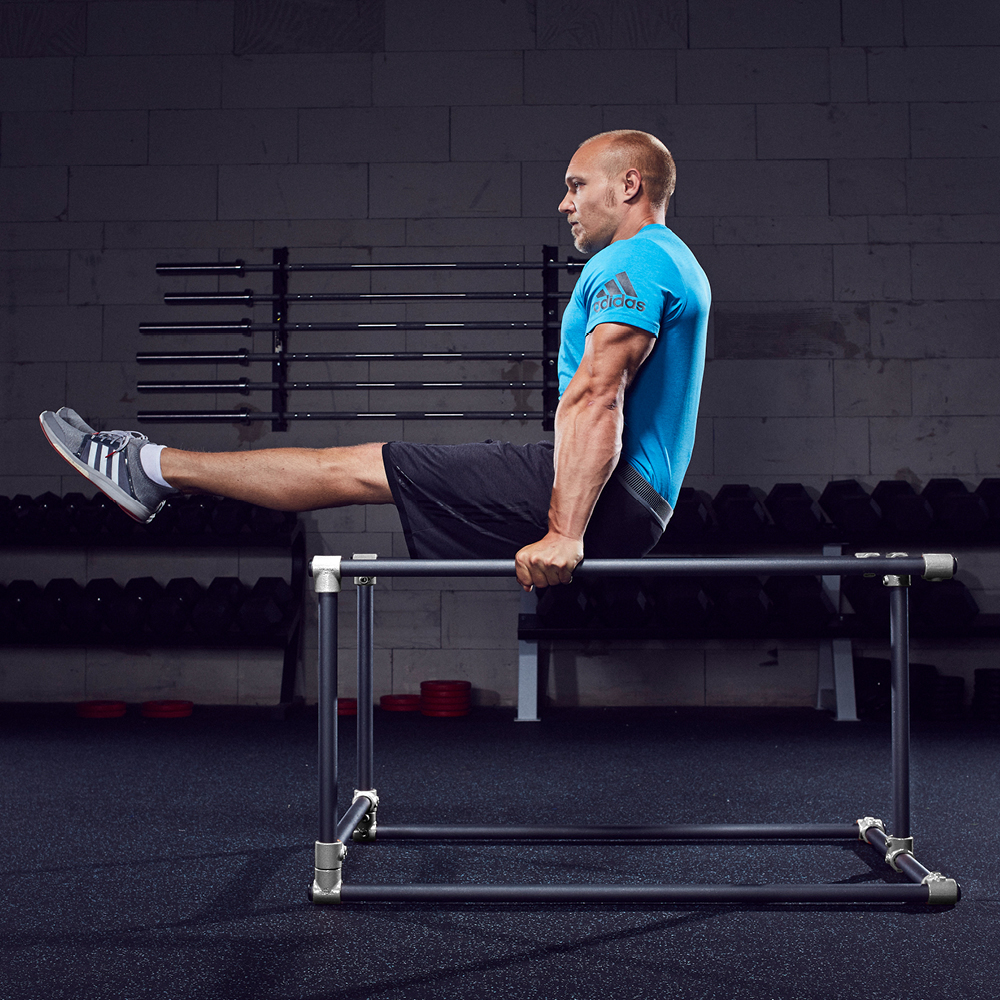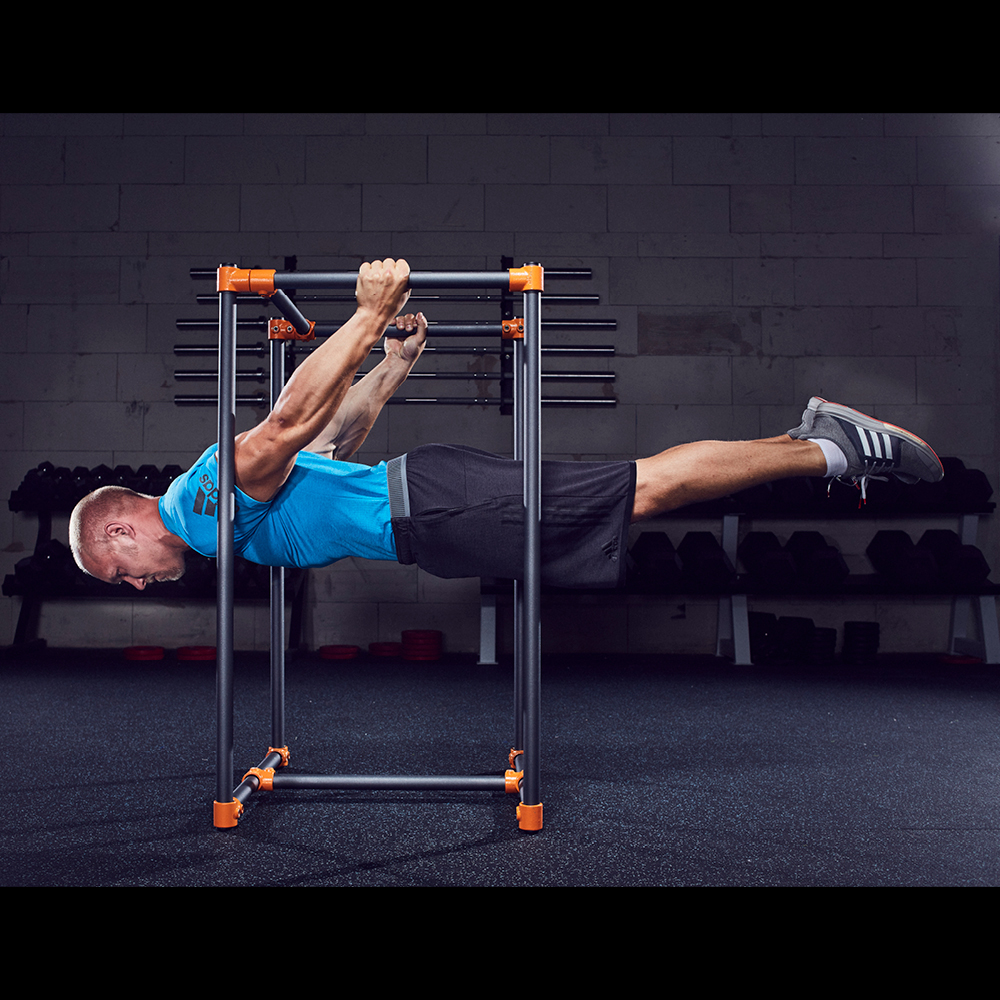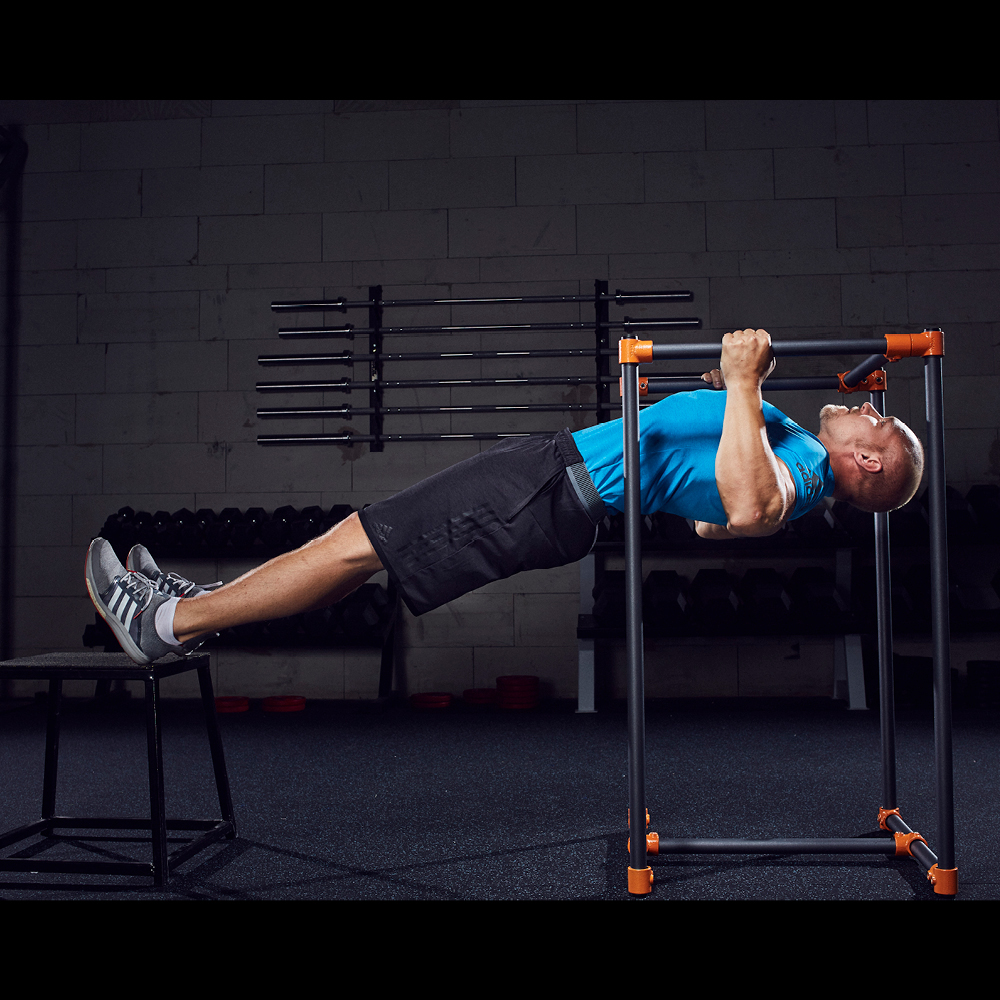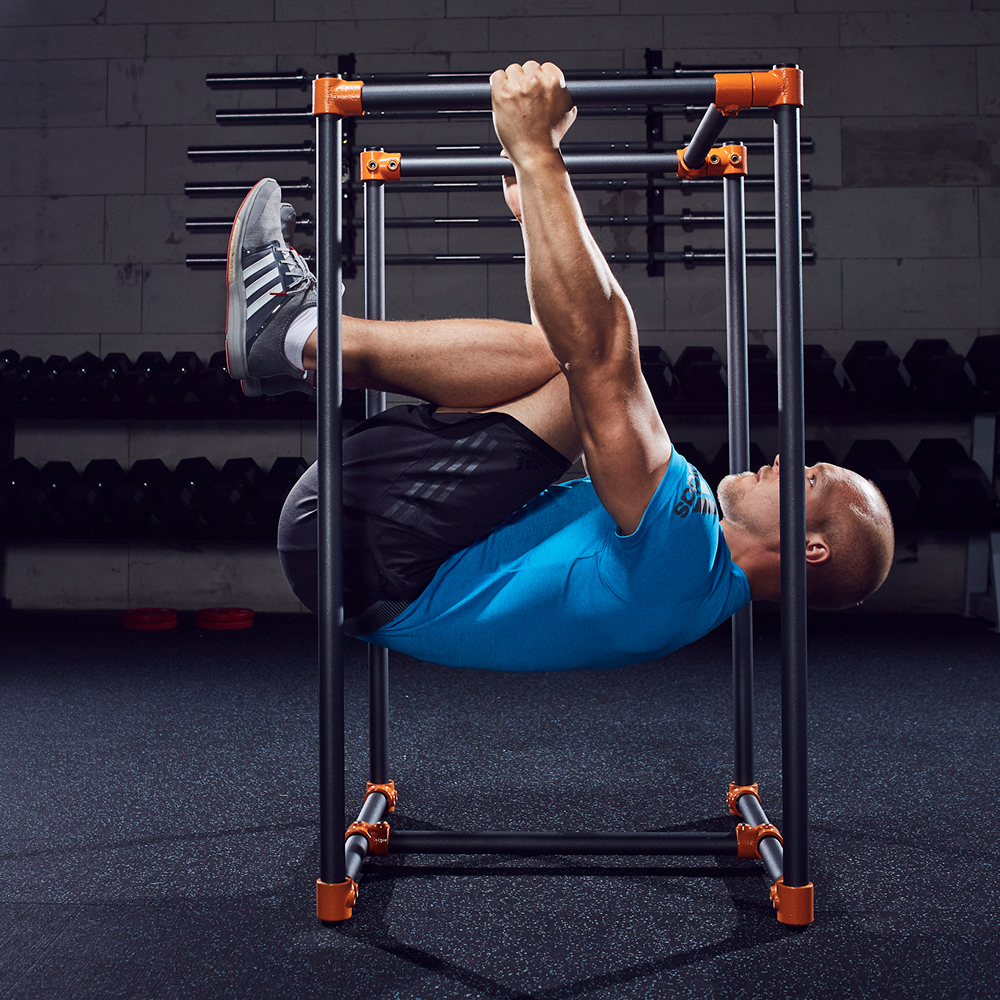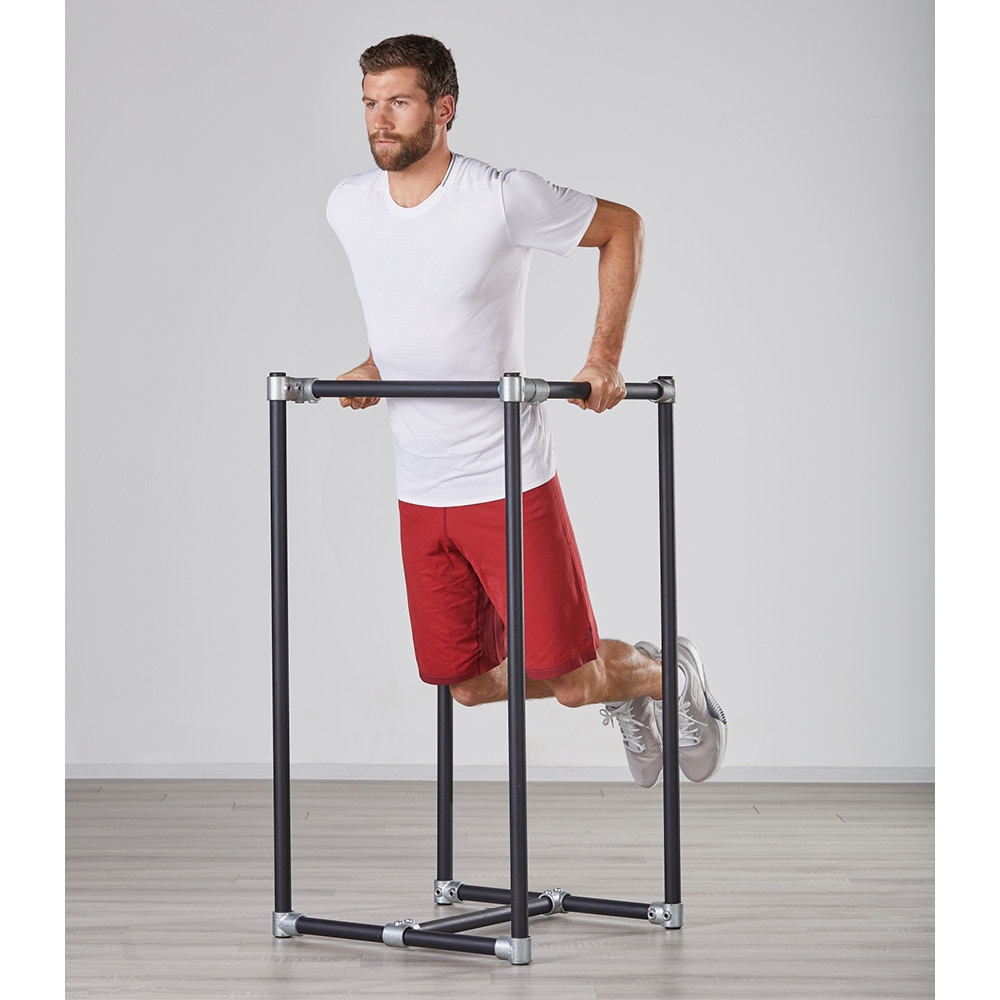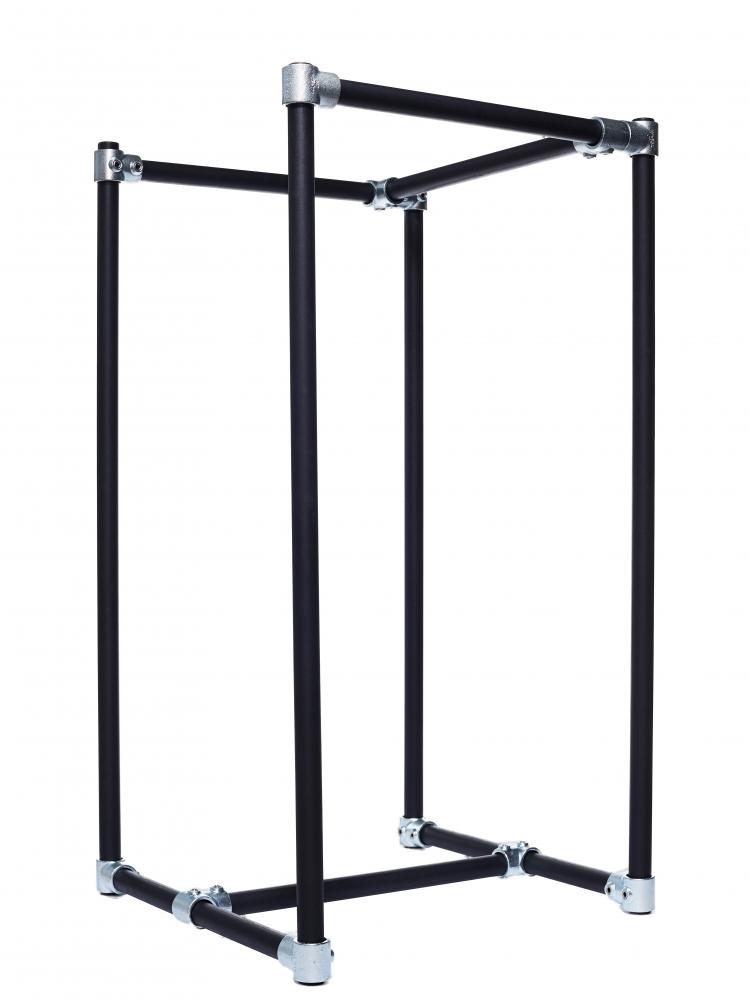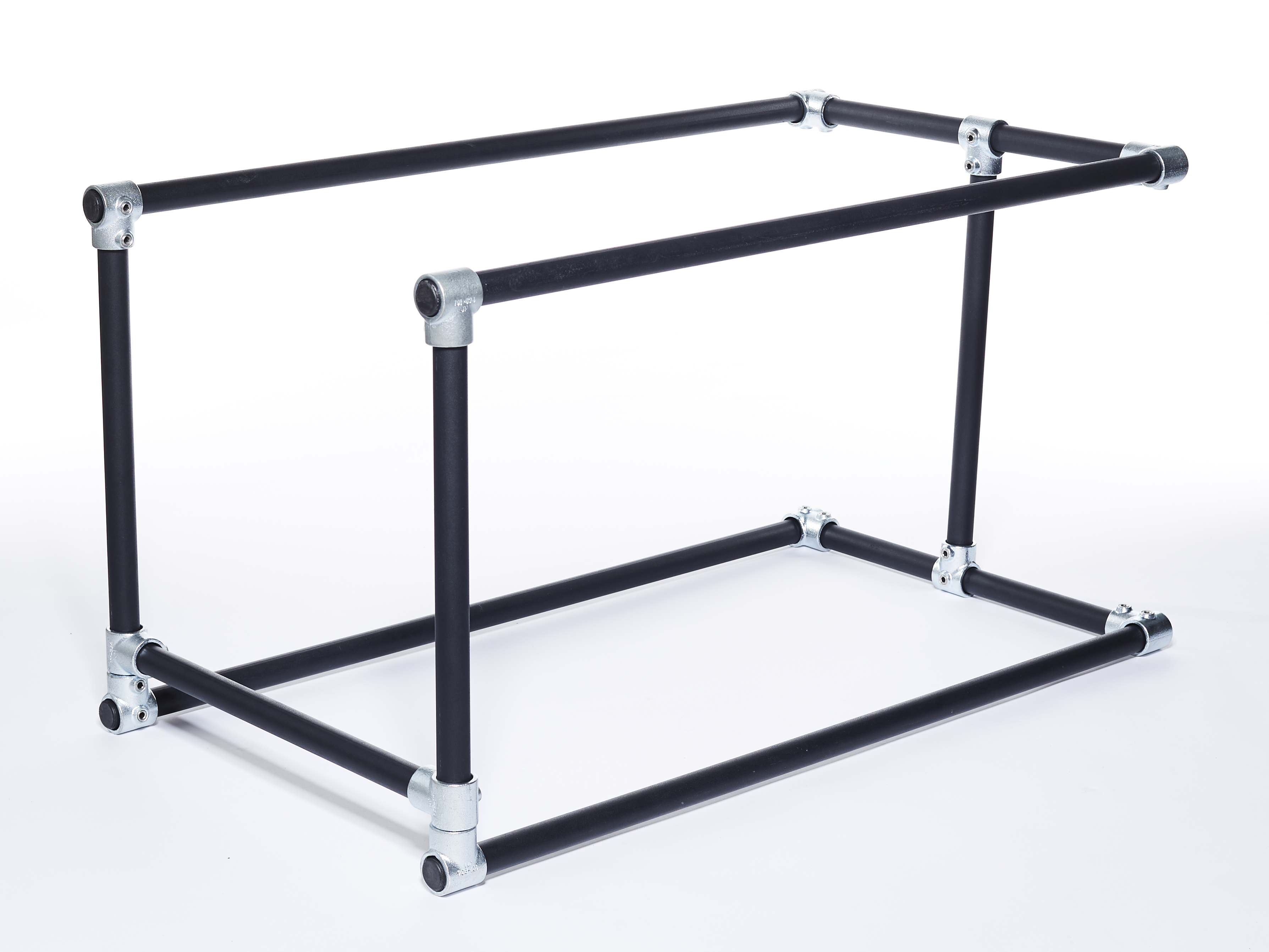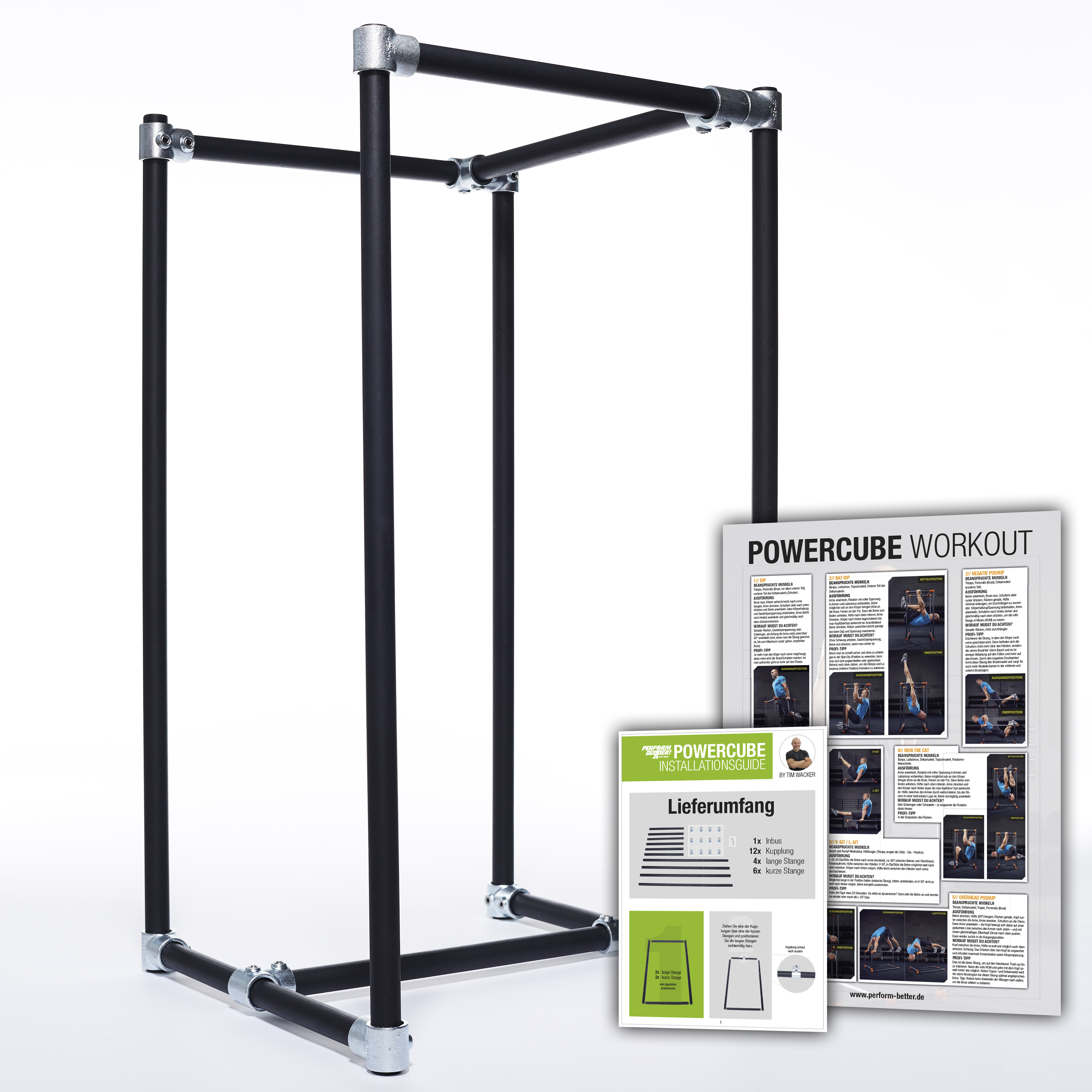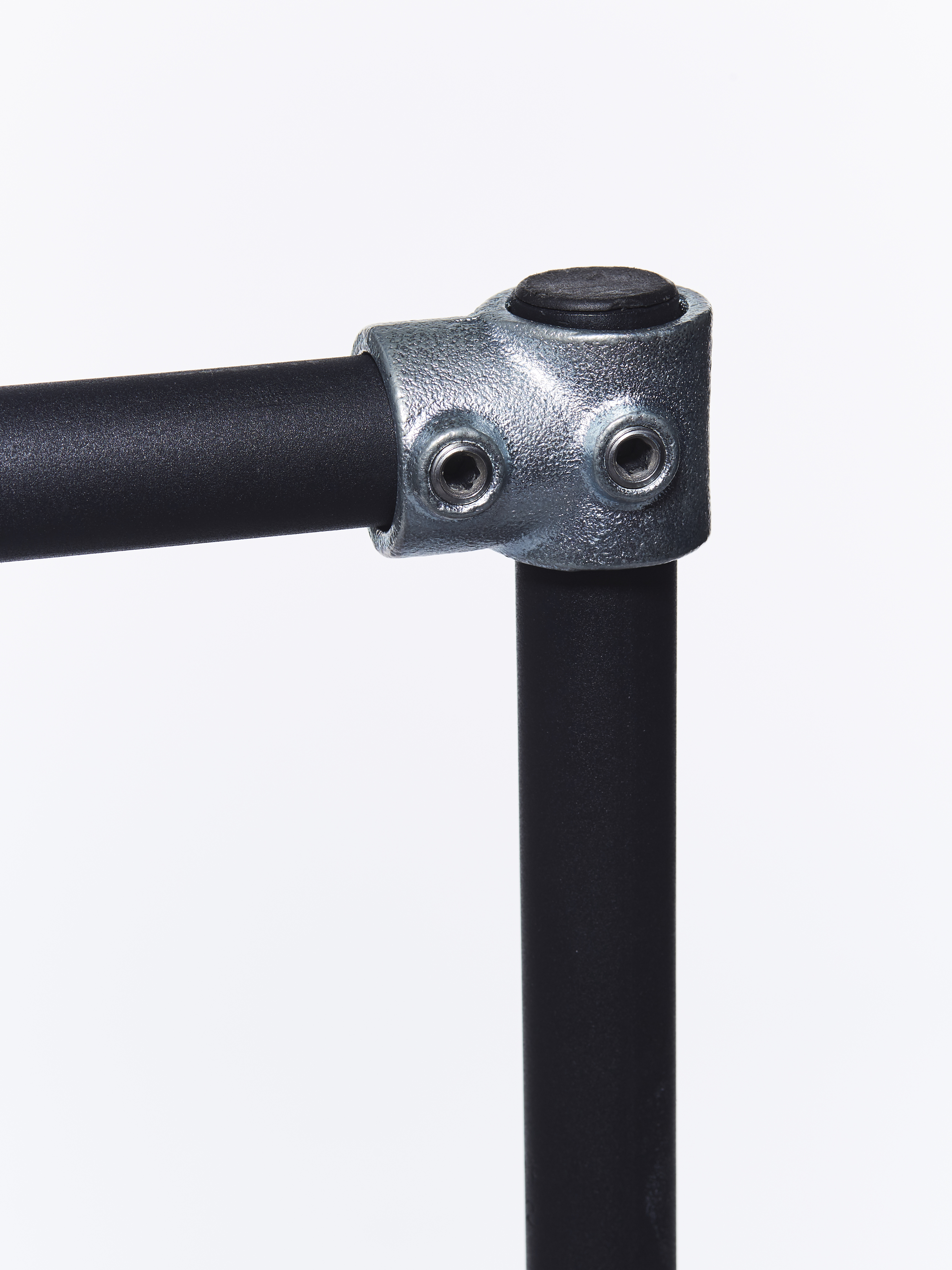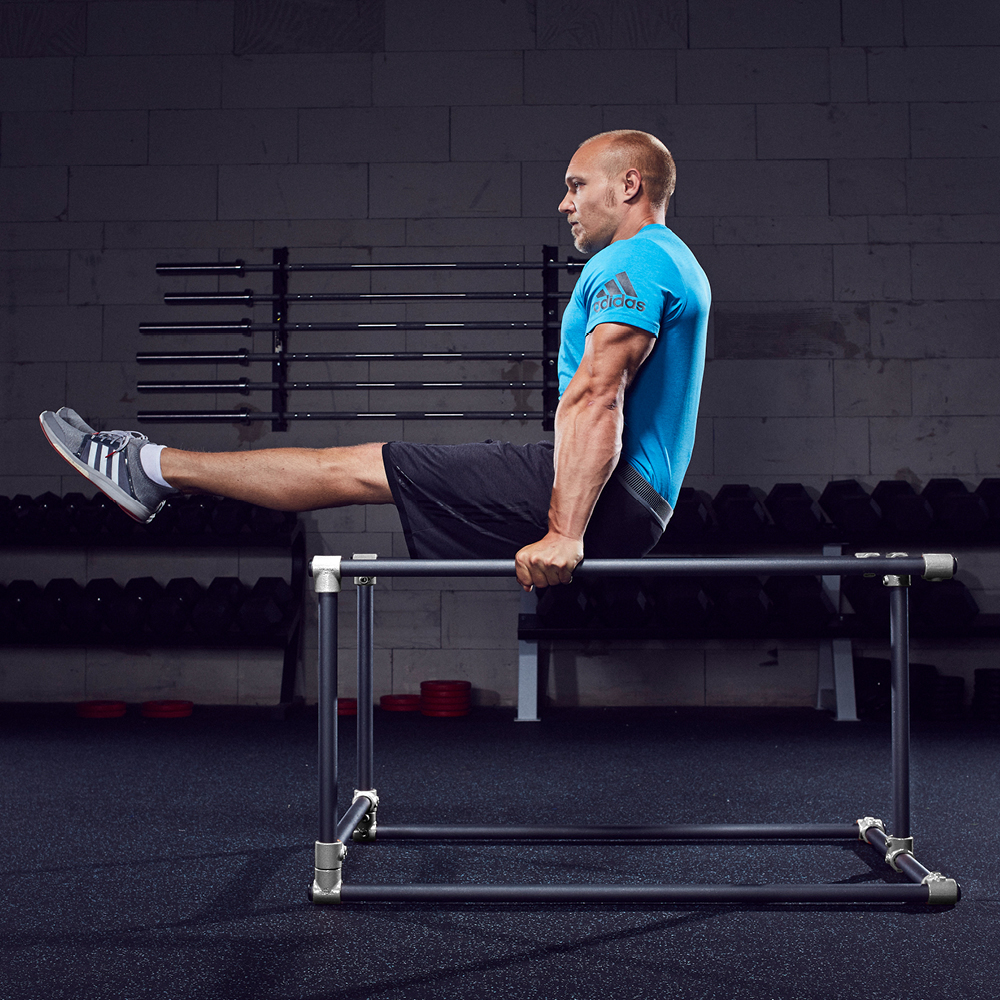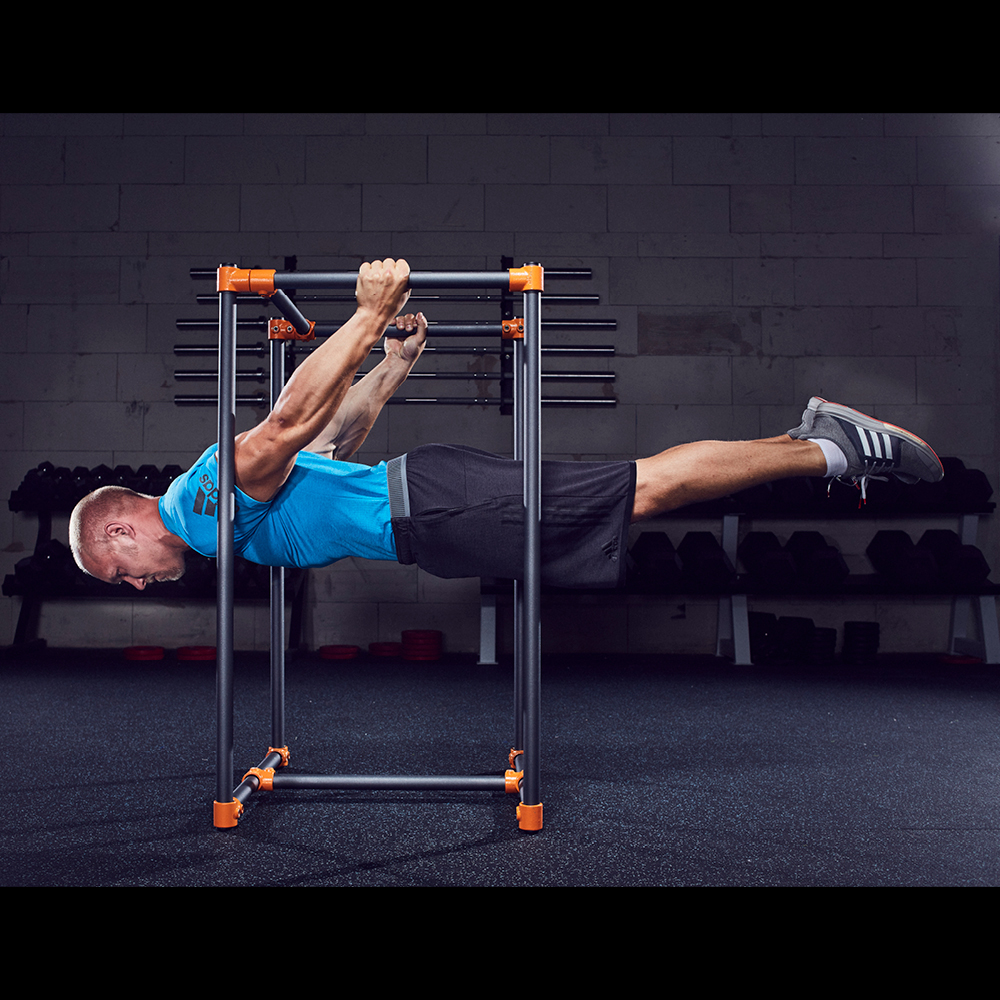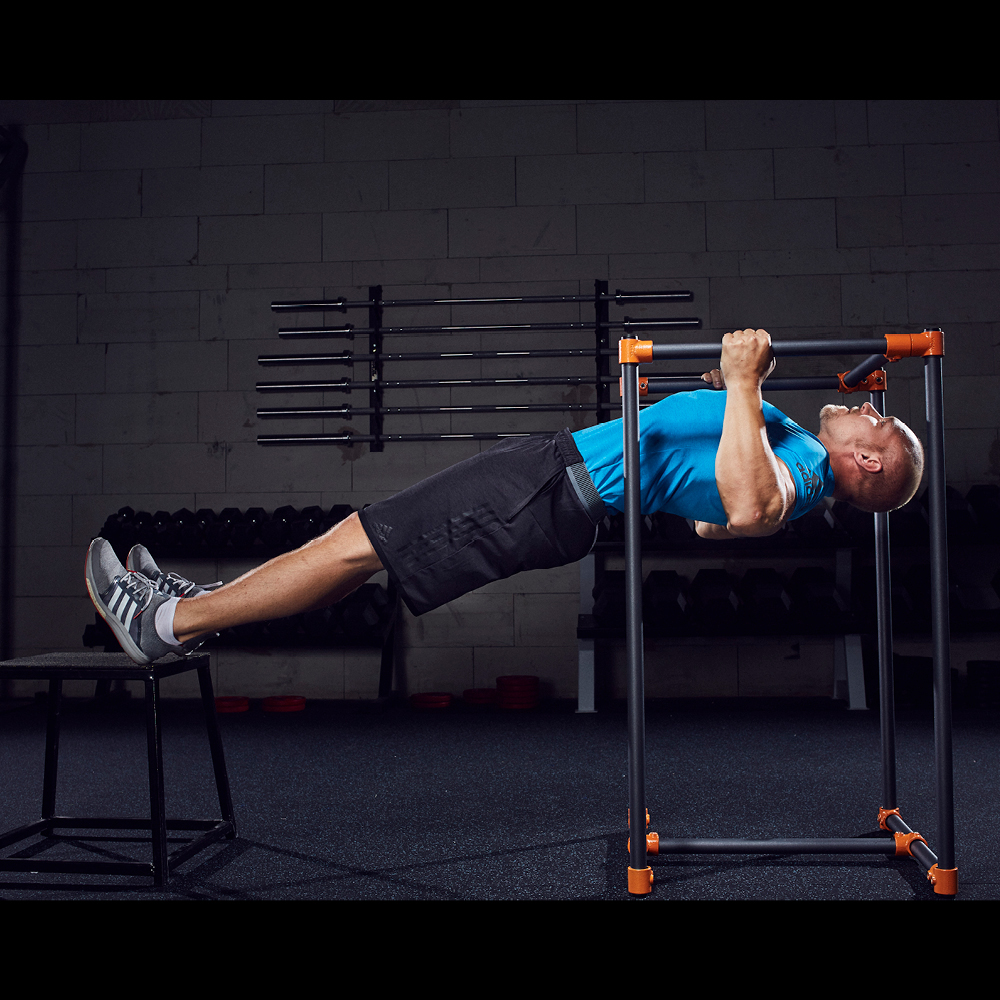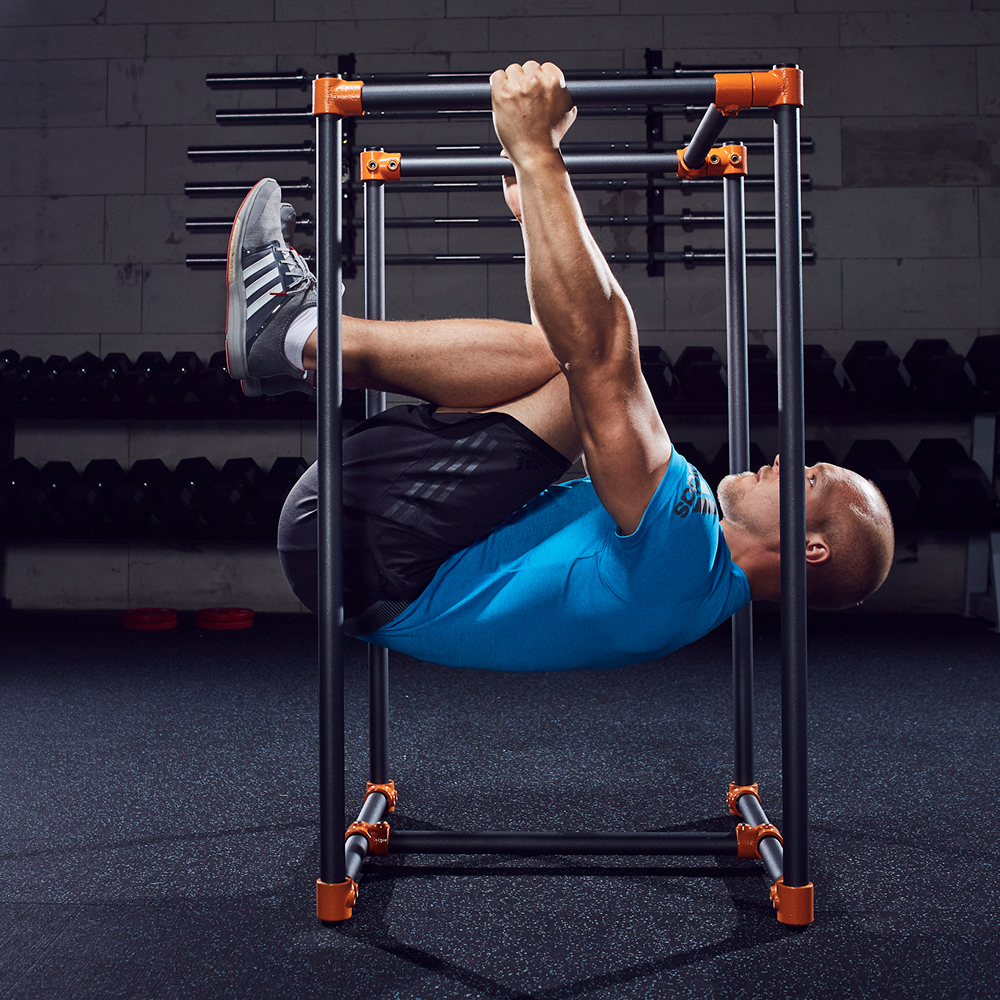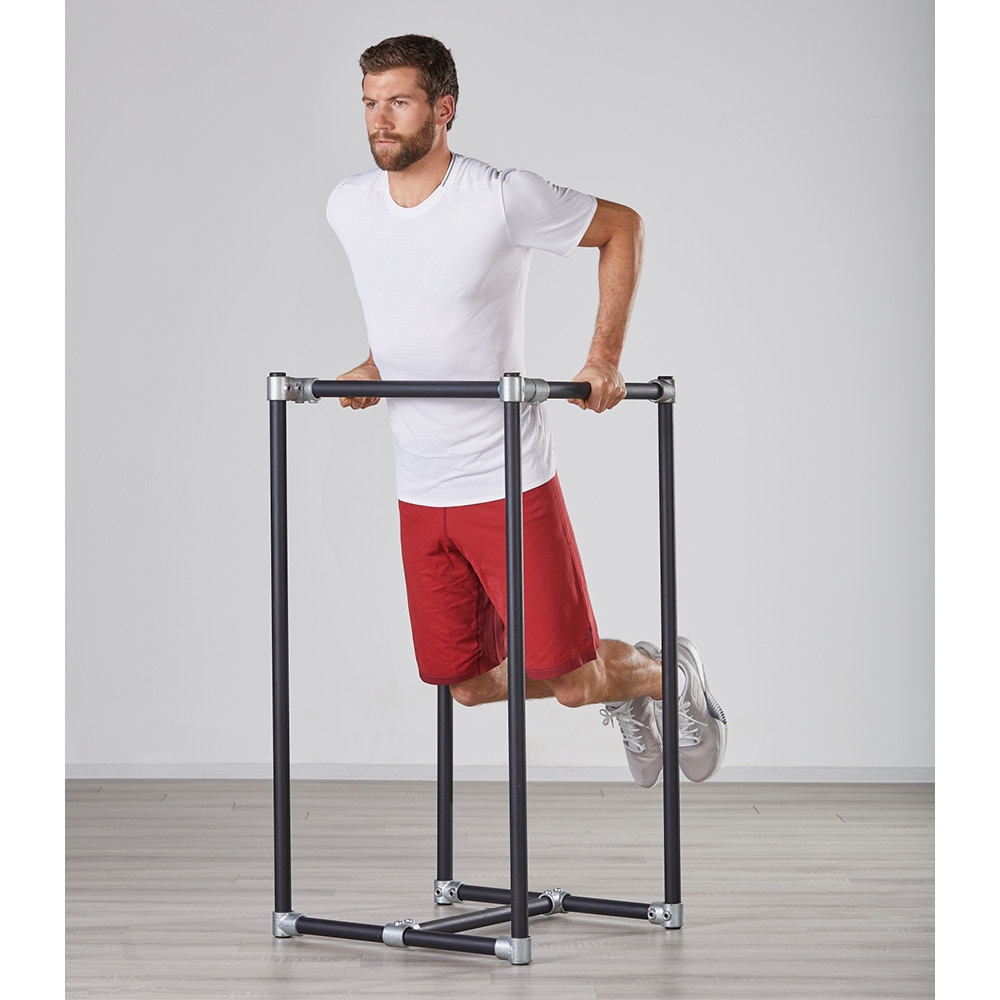 This product is currently not available
Unzählige Trainingsoptionen für jedes Fitnesslevel
Fördert Körperkontrolle, Koordination & Kraft

Inklusive umfassendem Workout-Poster

Entwickelt in Kooperation mit Profisportlern, Sportorthopäden & Physiotherapeuten

Geeignet für In- & Outdoorbereiche

PowerCube - Perfect
bodyweight training. At any time, at any place!
From push-up variations to pull & push exercises and various holding positions - with the PowerCube there are almost no limits to bodyweight training. The highly robust training device, which was developed by Calisthenics athlete Tim Wacker in cooperation with physiotherapists, professional athletes and sports orthopaedists , provides numerous training options using your own body weight.
The PowerCube is suitable for every training level - no matter if beginner or professional athlete. With its three-dimensional shape, it offers countless exercise variations that can be implemented regardless of the desired training location. Due to its durable galvanized steel construction, the PowerCube can be used in the studio, at home and in various outdoor areas.
By using different exercises and changing body angles during the workout, the intensity and difficulty of the training can be varied individually. Thus, the PowerCube offers an innovative and highly effective training for everyone. The PowerCube is also an ideal companion for sports orthopaedics and physiotherapy.
Product details
Material: galvanized steel
Dimensions: 113 x 63 x 63 (L/W/H)
Max. load: 190 kg
Diameter of linkage: 33.7 mm
Own weight: 22 kg
Colour: black-silver
Scope of delivery
1x PowerCube
Building instructions
---
Habe aus der Schweiz bestellt, unkomplizierter schneller Service. Konnte viel von den Tips vorhergehender Bewertungen profitieren (Handschuhe tragen bei Montage, Stangen gründlich abwischen). War super schnell zusammengesetzt. Die Anleitung ergibt jedoch wenig Sinn, logisch Denken hilft mehr. Unbedingt regelmässig Schrauben nachziehen. Die Verarbeitung ist einfach aber zweckmässig. Trainingsbeispiele sind etwas bescheiden. Die preiswerteste Variante, die ich kenne.
Der Cube hält, was er verspricht. Die extrem vielseitigen Einsatzmöglichkeiten werden im Demo-Video nur im Ansatz deutlich - da geht noch deutlich mehr. Es macht riesigen Spaß, die Zeit vergeht beim Training wie im Flug und ich konnte bisher bei jeder der ersten Einheiten eine kleine Muskelmieze hervorkitzeln, was mir in letzter Zeit beim "normalen" Training mit Langhantel, Kettlebell & Co. nur noch selten gelungen ist. Gute neue Reize für den Körper, und vor allem die Körperspannung profitiert hiervon massiv, was sich auch beim anderen Sporttreiben sehr positiv bemerkbar macht. Eine absolute Kaufempfehlung für diese simple aber genial Erfindung!
Super genau das was ich wollte
Tolles Gerät. Material macht einen hochwertigen Eindruck. Endlich die ziehenden Ketten richtig trainieren. Nur mit Bodyweight Training bislang zu Hause, war das immer eher schwierig und umständlich gewesen. Front und Back Lever Training (progression) sowie Bat-Dips machen richtig Laune. Werde das Gerät definitiv lange Zeit mit Spaß in Anspruch nehmen. Etwas mehr hatte ich mir allerdings vom beiliegenden Trainings-Faltblatt erhofft (mehr Übungsvorschläge und Beschreibung). Ebenso findet man in der Aufbau-Anleitung leider keine Angabe, mit welchem Drehmoment die Schrauben angezogen werden sollen. Nur den Hinweis regelmäßig nachzuziehen. Ich habe bei meinem Cube 18Nm verwendet. Hält soweit alles (wiege aber "nur" 70kg).
Grossartiges Trainingsgerät!
Die Idee und die Möglichkeiten, kombiniert mit diesem Gerät, gefällt mir sehr. Die Handhabung, Stabilität ist gut, sodass die Übungen ohne Probleme durchgeführt werden können.
Super Prodkukt. Leichter Aufbau und unglaublich flexibel einsetzbar
Das Gerät ist einfach. Einfach effektiv. Gewöhnt man sich an die Art zu trainieren möchte man nichts anderes mehr machen. Die Trainingsmöglichkeiten sind immens, einfach ein paar Übungen zusammenwerfen und diese in einem Bewegungsablauf integrieren, hier und da länger halten oder die Absenkbewegungen ein wneig modifizieren. Abwechslung pur. Die Konstruktion ist sehr stabil, wirkt aber trotzdem nicht klobig. Ich kann den Powercube nur jedem weiterempfehlen.
Gutes Gerät, kann damit verschiedene übungen in varianten trainieren auch für Klimmzüge mit gestreckten beinen geeignet bin sehr zufriedem
There aren't any asked questions yet.