PowerBlock Sport EXP Kit 22.7-31.8kg (50-70lbs.) Stage 2 (Pair)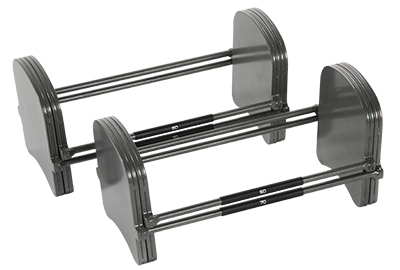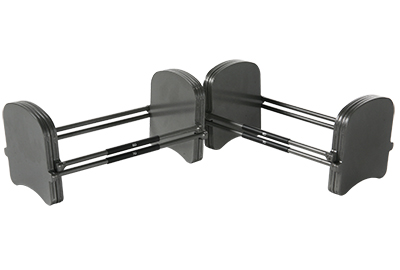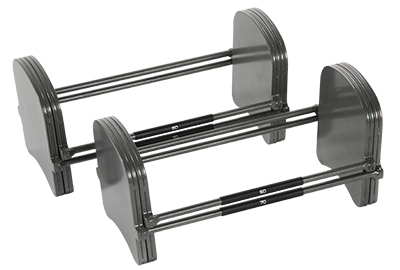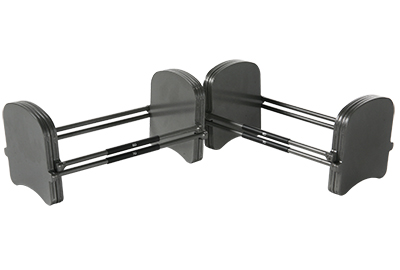 This product is currently not available
PowerBlock Stage 2 Extension
Stage 2: 25-32 kg (requires basic version)
Depending on the strength increase of the trainee the basic stage can be extended
Scope of delivery: 1 pair (=2 dumbbells)
5 years manufacturer warranty
The new model of PowerBlock®
The PowerBlock® Sport EXP is the latest model of the adjustable dumbbell system. The new slim and dark design makes the PowerBlock® Sport EXP a real eye-catcher in every gym. The basic set (Stage 1) includes a pair of dumbbells with a basic weight of 22.5 kg per dumbbell. The basic set can be individually adjusted from 2-22.5 kg and optionally expanded with the PowerBlocks Stage 2 and 3 to a maximum of 41 kg.
The handle has a dead weight of 2.5 kg. The flexible connecting rods of the weight blocks allow the dumbbells to be individually set to the desired weight within seconds. The patented plug-in system of the PowerBlock® dumbbells replaces a variety of classic dumbbells and is therefore very compact and space-saving.
Basic set (Stage 2)
Stage 2: 25-32 kg (requires basic version)
Depending on the strength increase of the trainee the basic set can be extended
Scope of delivery: 1 pair (=2 dumbbells)
Product details:
compact basic size: 46x56 cm
material: high quality plastic (dumbbell handles), urethane-coated weights made of CNC-manufactured steel plates
weight labeling on all weight bars
auto-lock mechanism and simple adjustment pin
attractive dark design
Scope of delivery: 1 pair (= two dumbbells)
5 years manufacturer warranty
There aren't any asked questions yet.