PB Vinyl Kettlebells (piece) - 4 kg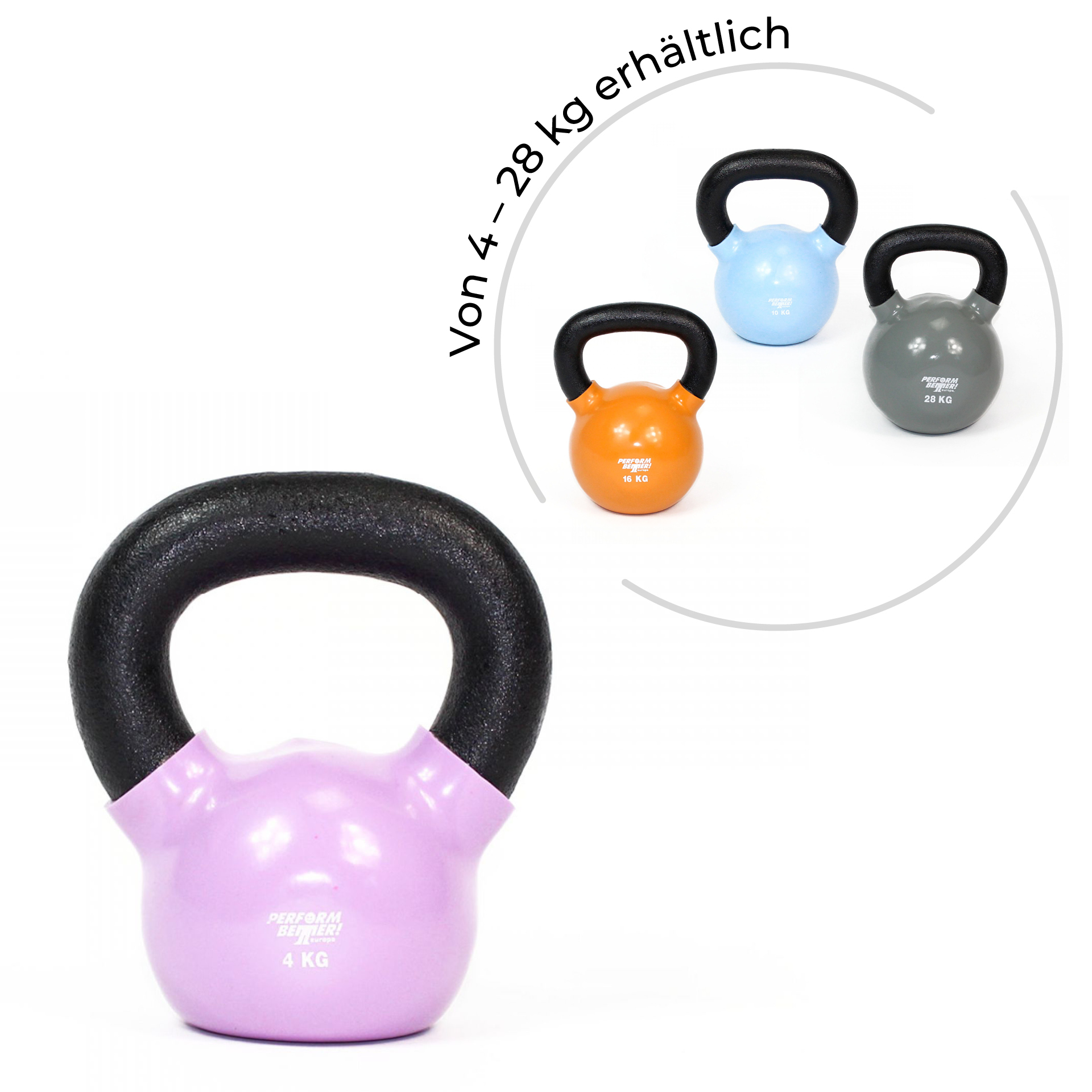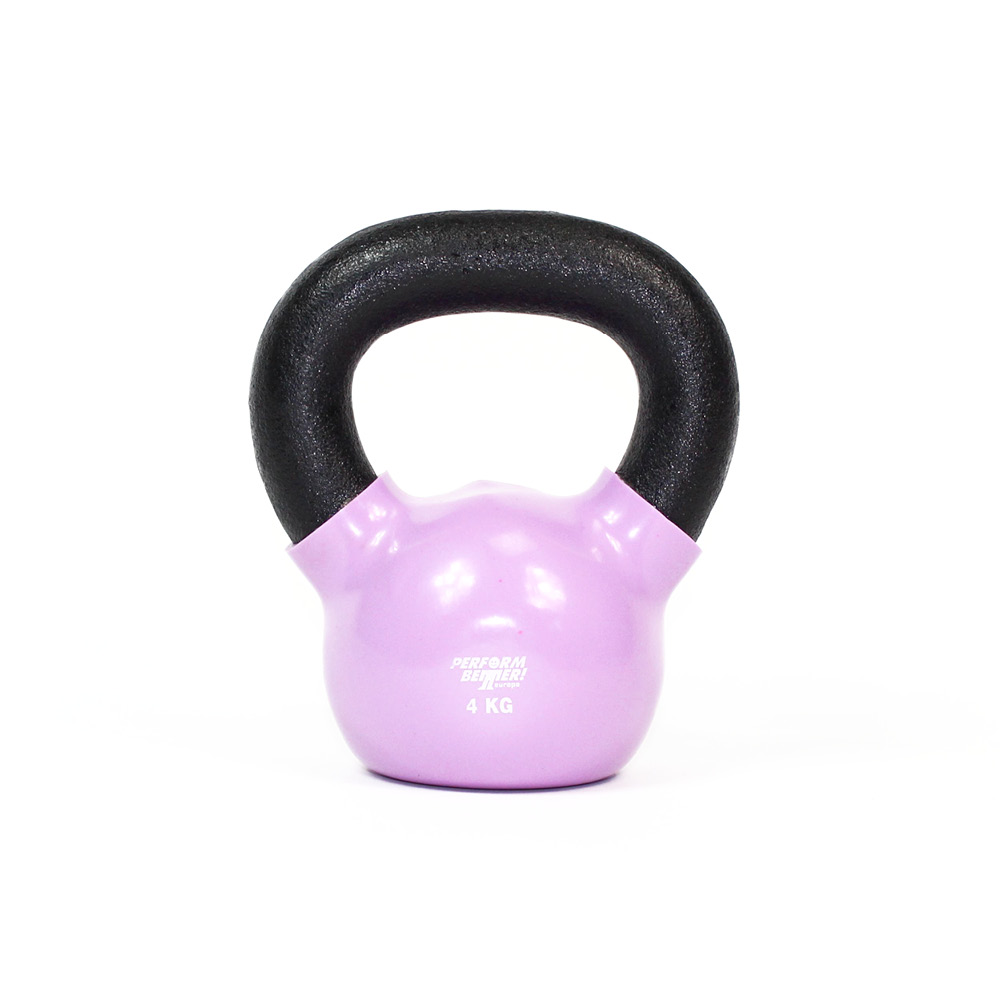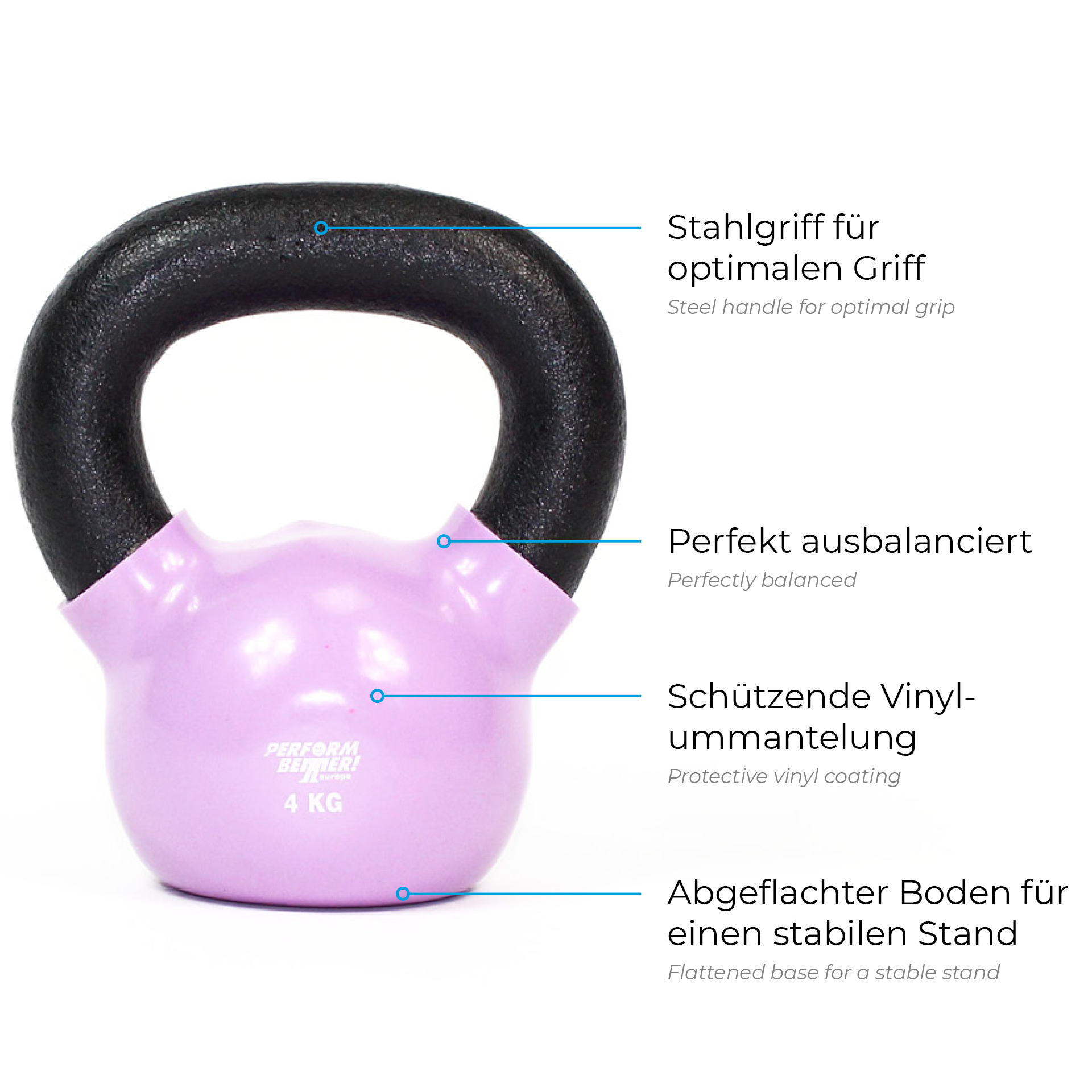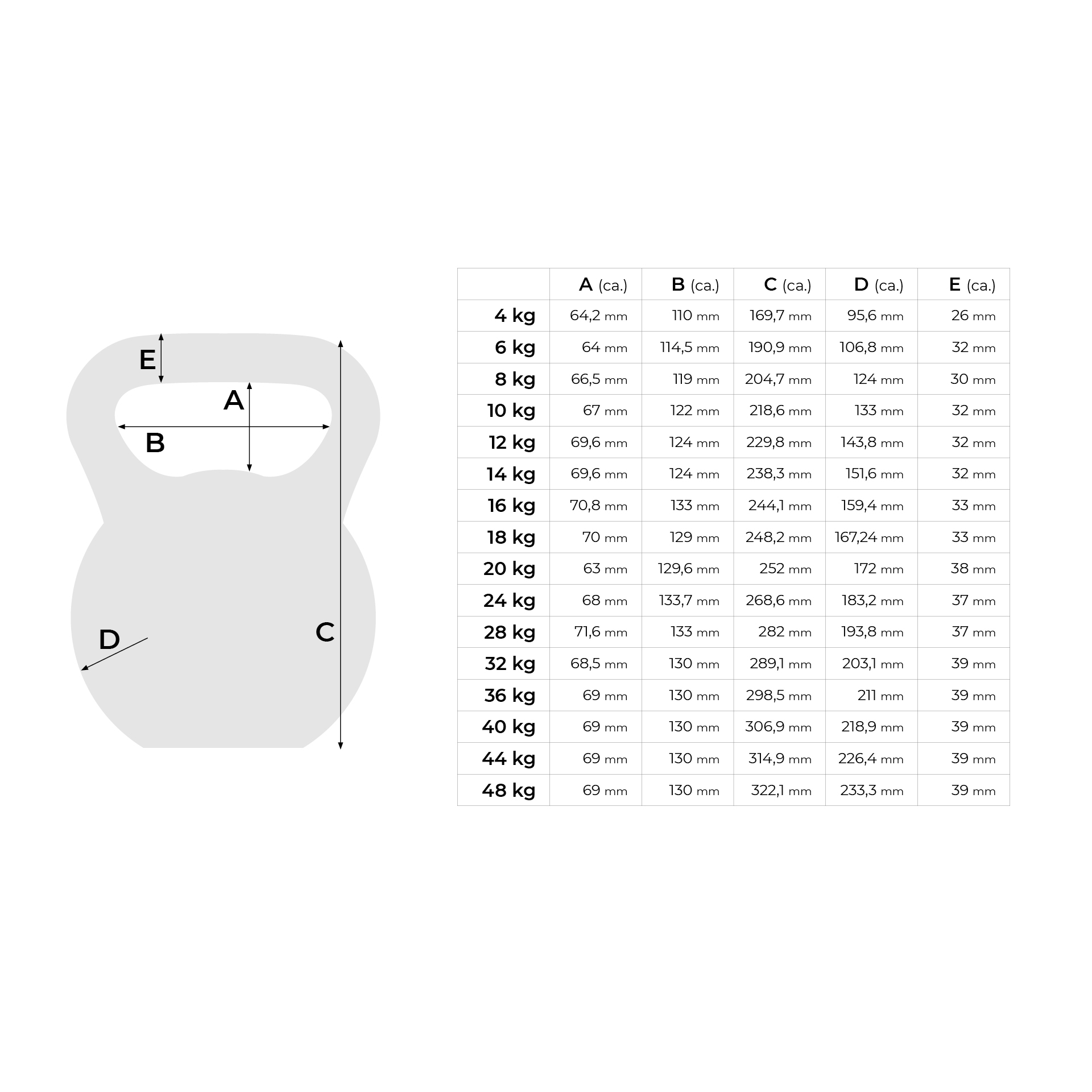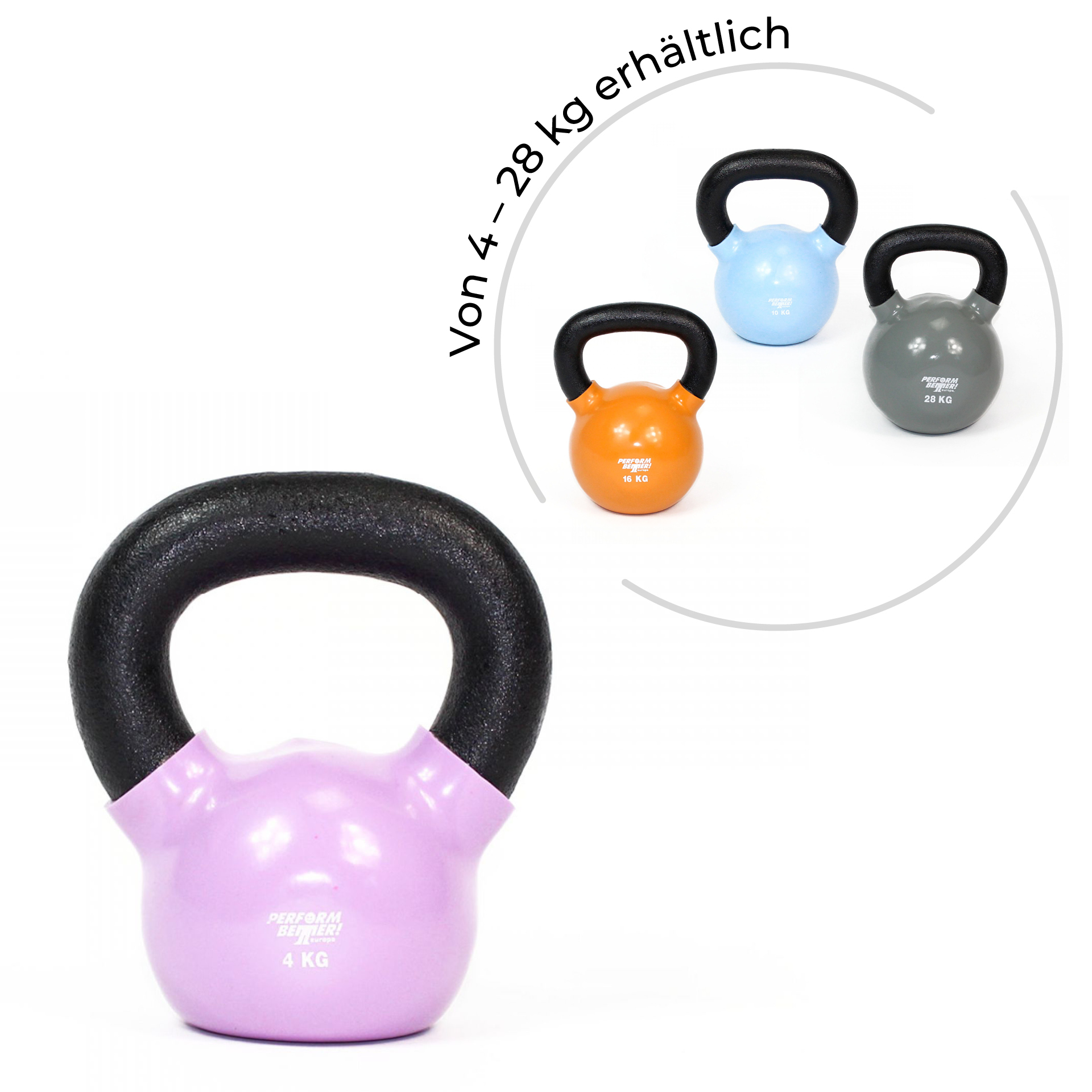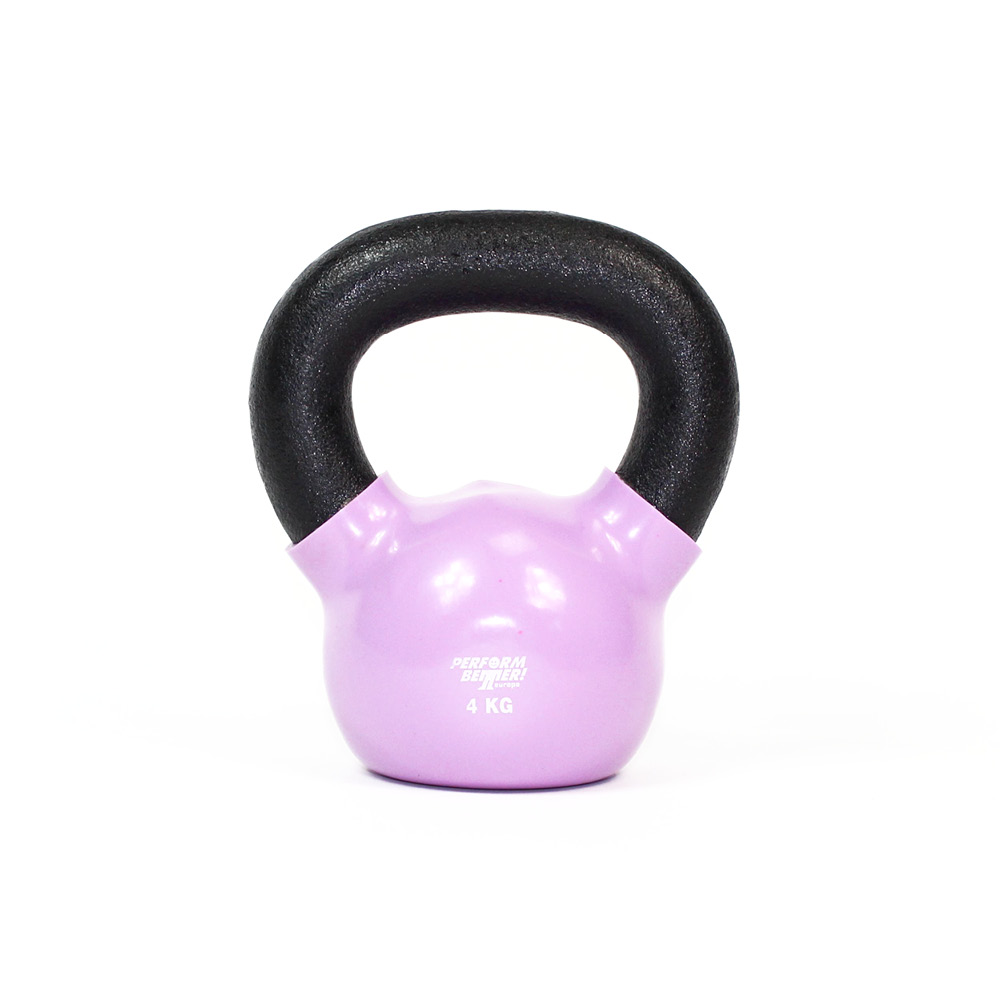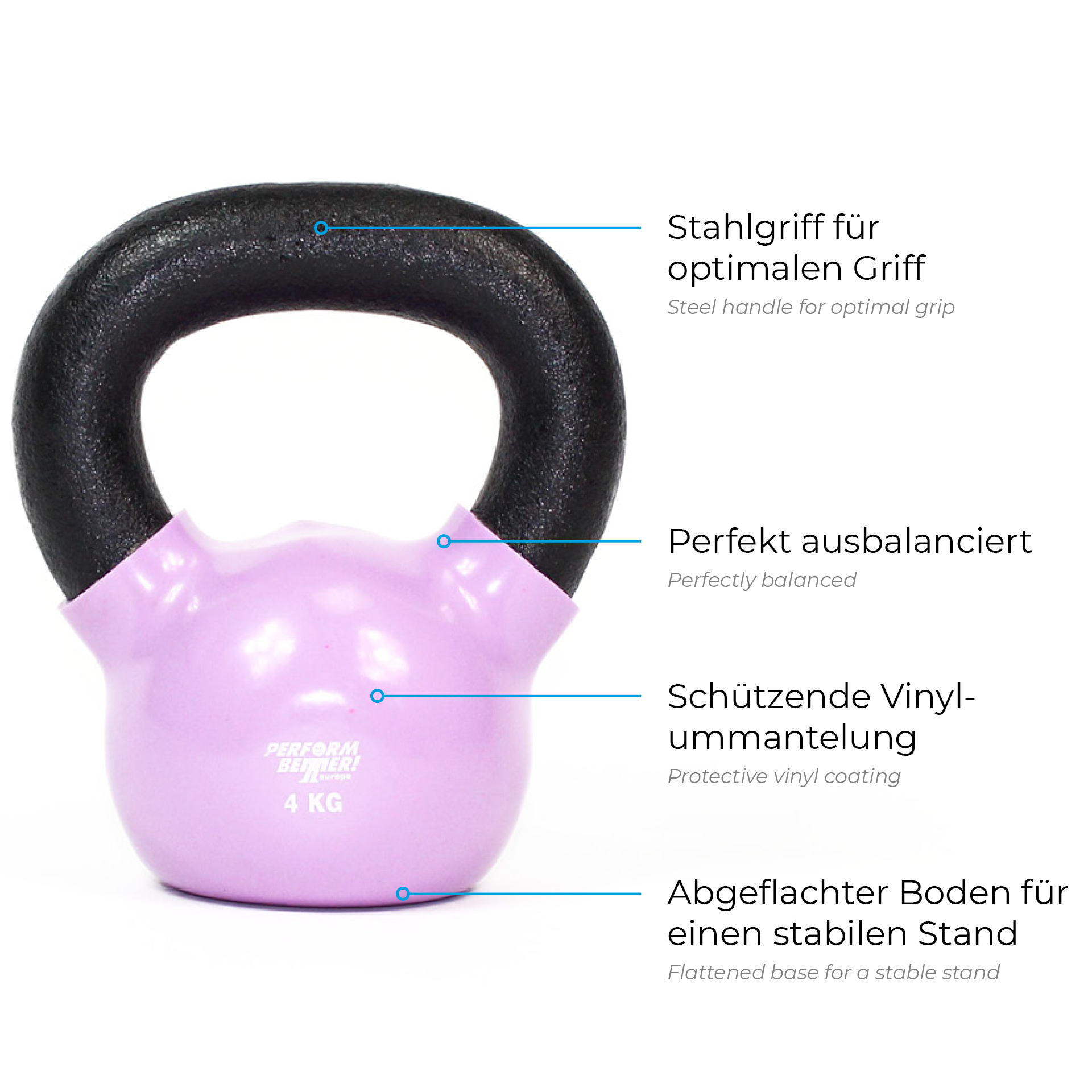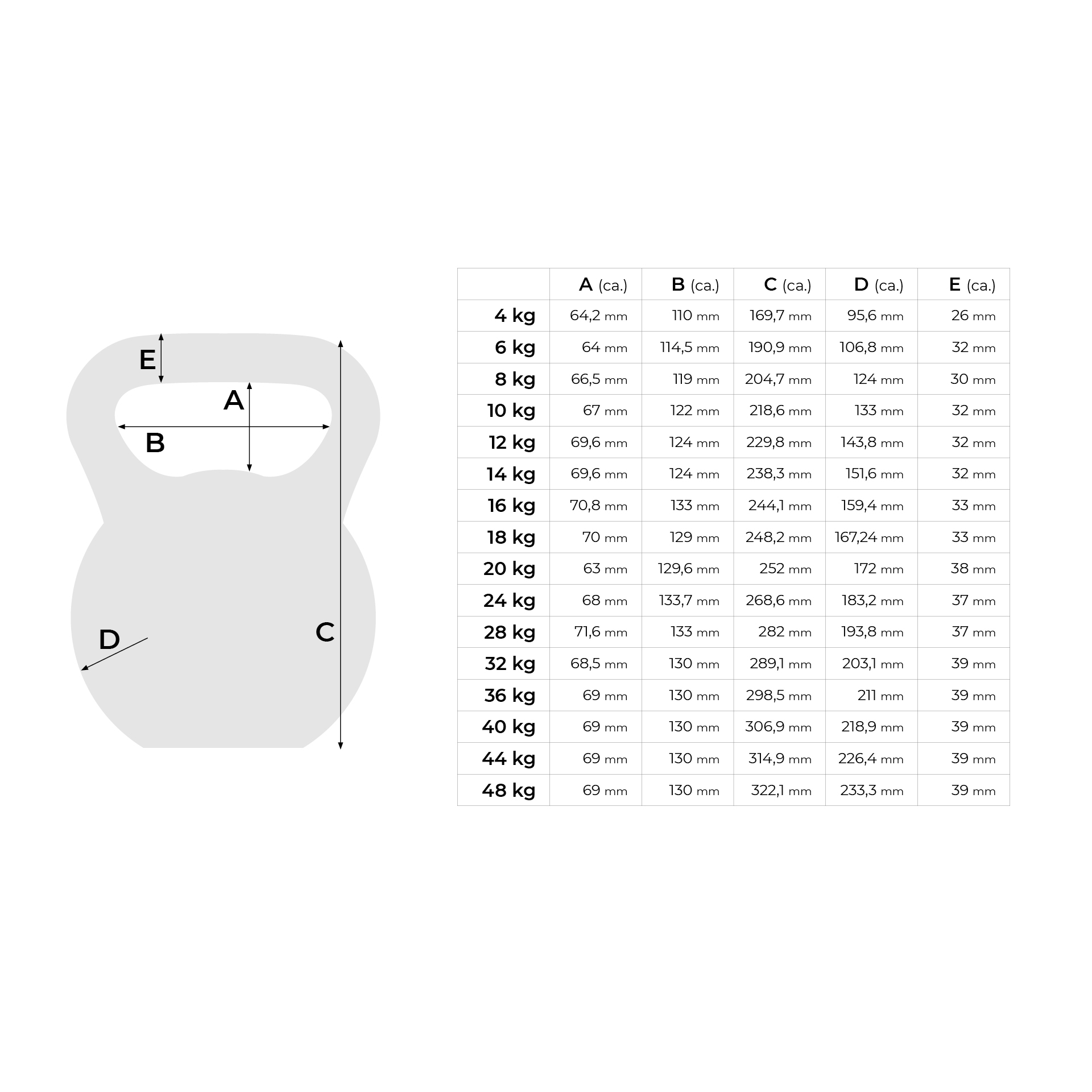 PB Vinyl Kettlebells
Cast handle for safe and firm grip
Colors indicate the different weights
Low noise when setting down
Flattened base for a safe deposit
Available, delivery time 1-3 days
Accessories
You are still missing suitable accessories for your training? Select your (additional) training equipment here:
EFFECTIVE, CLASSIC, KETTLEBELL


Our 7 Kettlebell Exercises
For an intense full body workout
In this video, our Perform Better team shows you 7 exercises with the kettlebell to effectively train the whole body.
Have fun trying them out.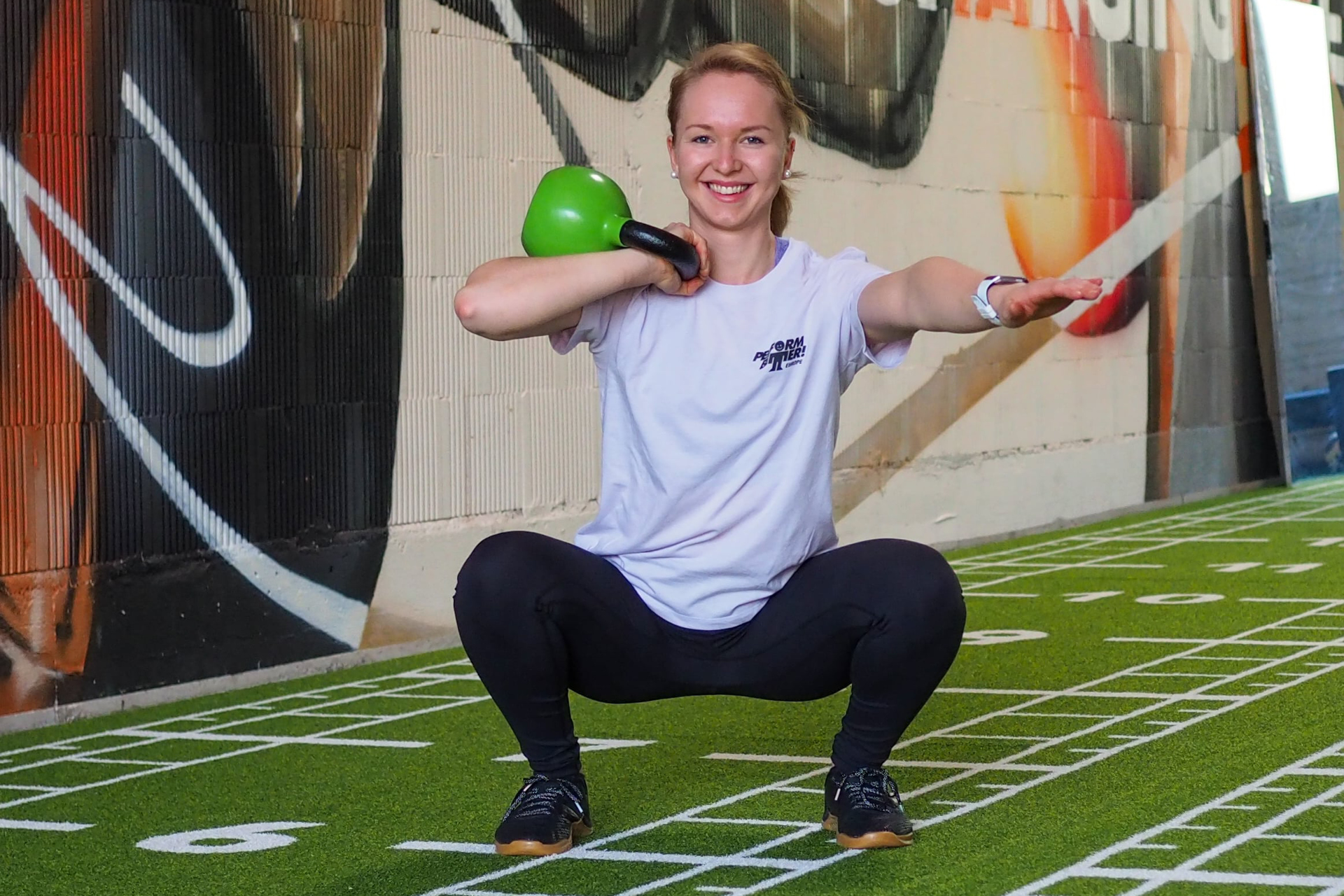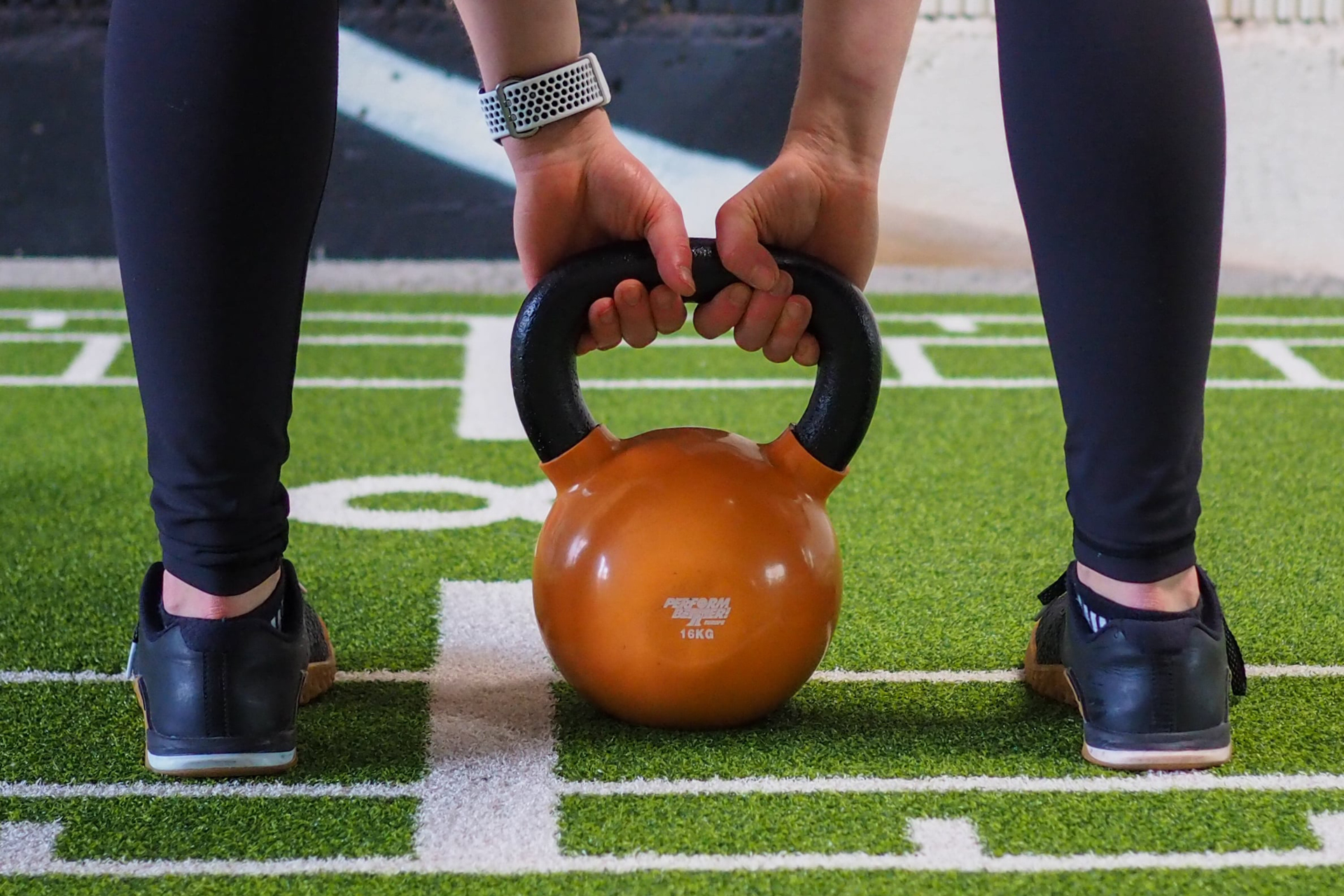 DESIGNED SPECIFICALLY FOR YOUR NEEDS
Our PB Vinyl Kettlebell is designed for intensive functional training workouts
SAFE AND STABLE TRAINING
Steel handle with optimal grip. Flat bottom for a stable stand of the kettlebell. The vinyl coating dampens noise during training and protects the floor covering
STANDARD
The heavier the weight, the larger the handle diameter
HIGH QUALITY MATERIAL
Cast iron construction - perfectly balanced

Product information "PB Vinyl Kettlebells (piece) - 4 kg"
With the kettlebells you can get the most out of your workout, improve your endurance, shape the muscles, stimulate the metabolism and burn a lot of fat. In addition, you can strengthen your core with various kettlebell exercises and improve your overall stabilization ability.
For those who occasionally want to add variety to their fitness and strength training, training with kettlebells is the perfect solution. The PB vinyl kettlebells are available in 9 different weight levels to suit every training level.
Product details
Material: cast iron with vinyl coating and non-slip bottom

Available models: 4-28 kg
There aren't any asked questions yet.