PB Strong Wettkampf Hantelscheibenset (Set)

Your TRAINING. Your POWER.
The perfect set for your competition preparation!
---
The
PB Strong competition plates
fit on all dumbbell bars with a disc holder with a diameter of 50 mm. Due to the high-quality rubber coating, these are floor-protecting, as well as scratch- and shock-resistant weights. The Plates are robust and durable. The steel core minimizes the recoil of the disc when hitting the ground. The discs meet the competition specifications and are thus ideal for competition training.
The PB Strong competition weight plates
Product Details:
Material: hard rubber (weight plate), steel (inner ring)
Diameter: 45 cm (outside) Exception 2.5 kg: 21.6 cm, 5 cm (inside)
Depth: From 2 to 6.5 cm (depending on weight)
Color: Gray, Black, Green, Yellow, Blue, Red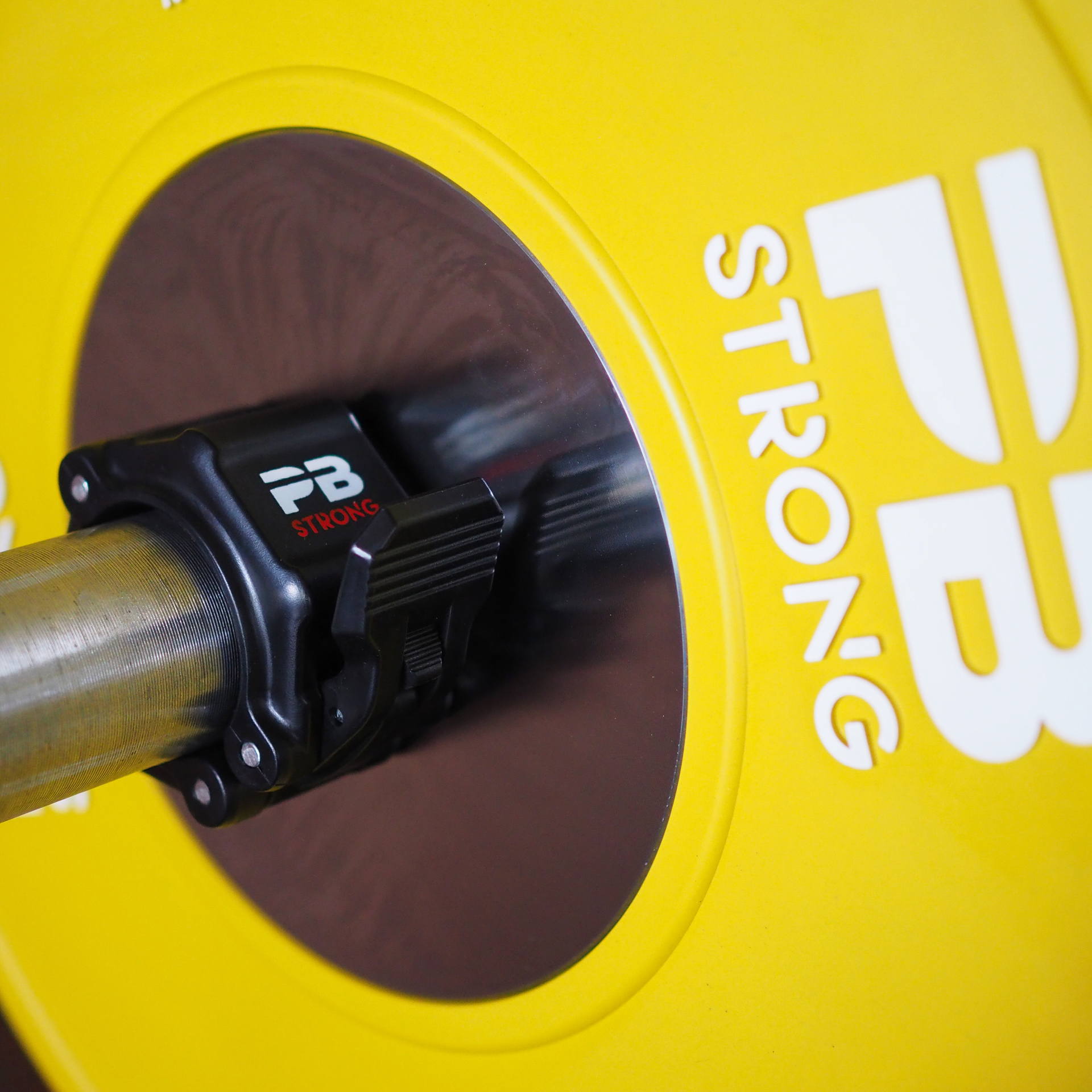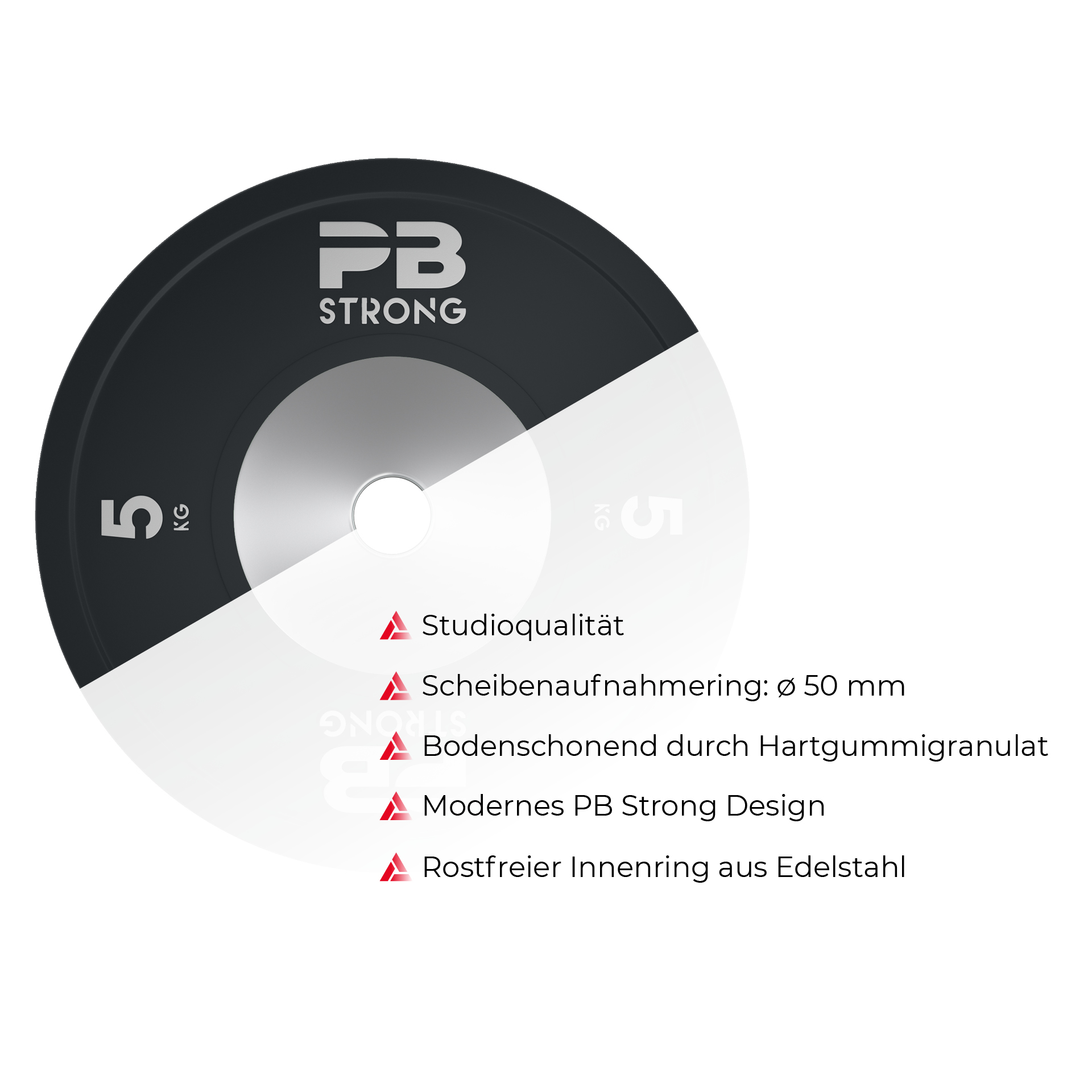 Details:
The set includes two plates each of 2,5; 5; 10; 15; 20; 25 kg
Total weight: 155 kg


Get PB STRONG for your workout
PB STRONG is specially designed for heavy muscle training. Powerful, strong and robust, it shines above all with a "massively" good price-performance ratio.
With the high-quality barbell bars incl. matching weight plates, dumbbells, hex dumbbells, bumper plates, slamballs, gymnastic rings and much more, you can really spend yourself and step up to full capacity.
BE STRONG. BE FREE. BE FUNCTIONAL.
Product information "PB Strong Wettkampf Hantelscheibenset (Set)"
Das perfekte Set für deine Wettkampfvorbereitung!
Die PB Strong Wettkampf Hantelscheiben passen auf alle Hantelstangen mit einer Scheibenaufnahme mit einem Durchmesser von 50 mm. Durch die hochwertige Gummierung handelt es sich hier um bodenschonende, sowie kratz- und stoßunempfindliche Gewichte. Die Plates sind robust und langlebig. Der Stahlkern minimiert den Rückstoß der Scheibe beim Aufprall auf den Boden. Die Scheiben entsprechen den Wettkampfvorgaben und eignen sich so ideal für das Wettkampftraining.
Produktdetails:
Material: Hartgummi (Hantelscheibe), Stahl (Innenring)
Durchmesser: 45 cm (Außen) Ausnahme 2,5 kg: 21,6 cm, 5 cm (Innen)
Tiefe: Von 2 bis 6,5 cm (je nach Gewicht)
Farbe: Grau, Schwarz, Grün, Gelb, Blau, Rot



Das Set enthält je zwei Hantelscheiben á 2,5; 5; 10; 15; 20; 25 kg - Gesamtgewicht: 155 kg
There aren't any asked questions yet.