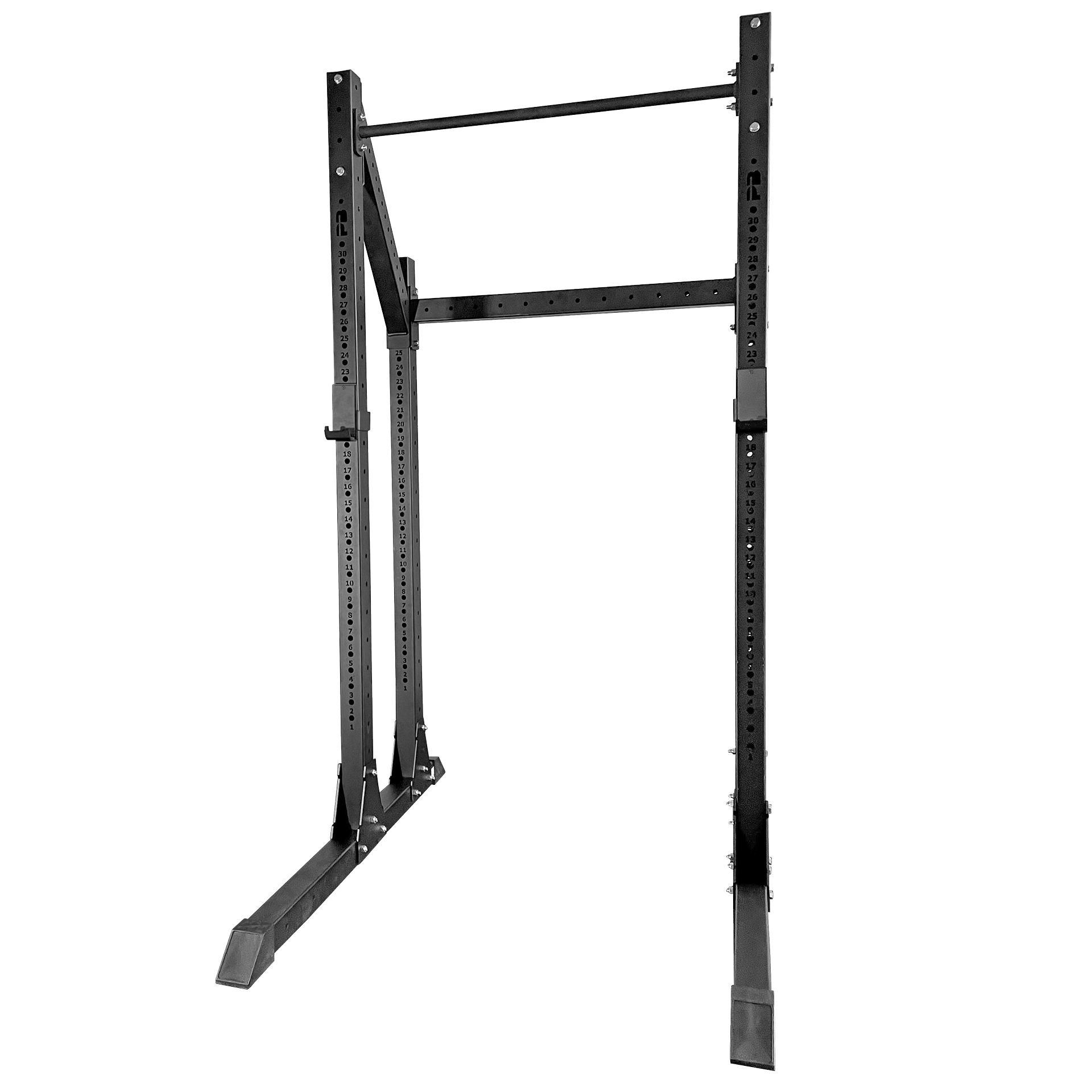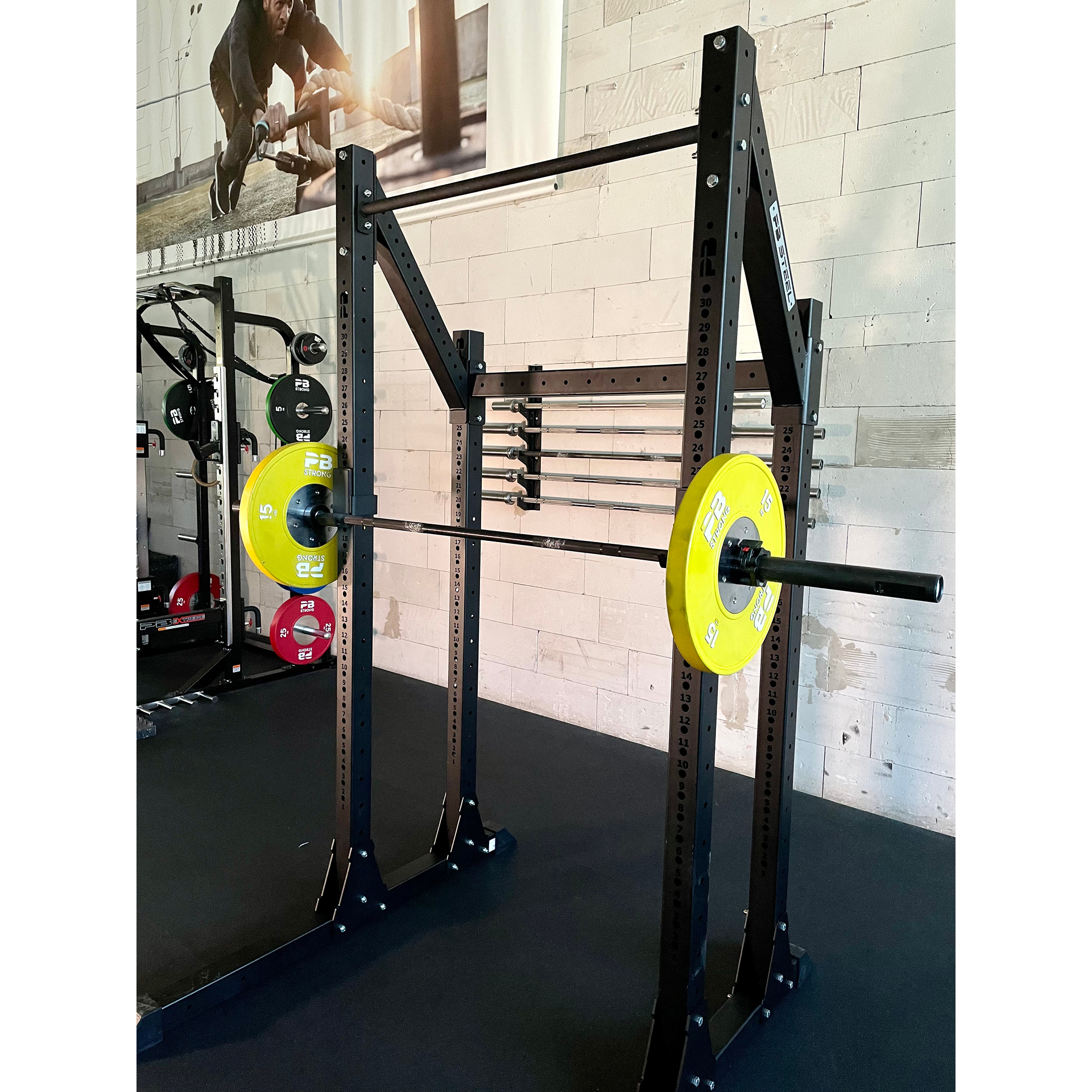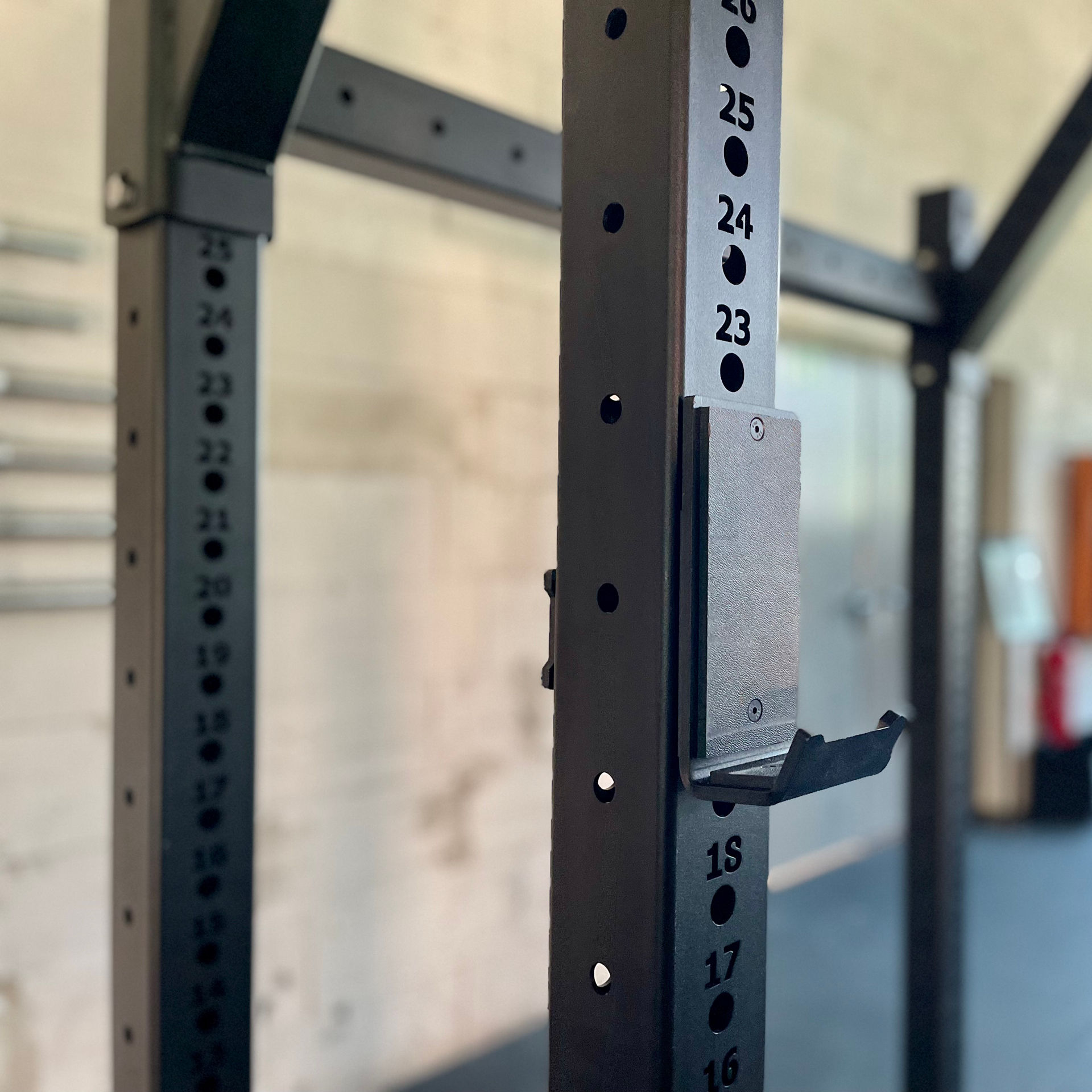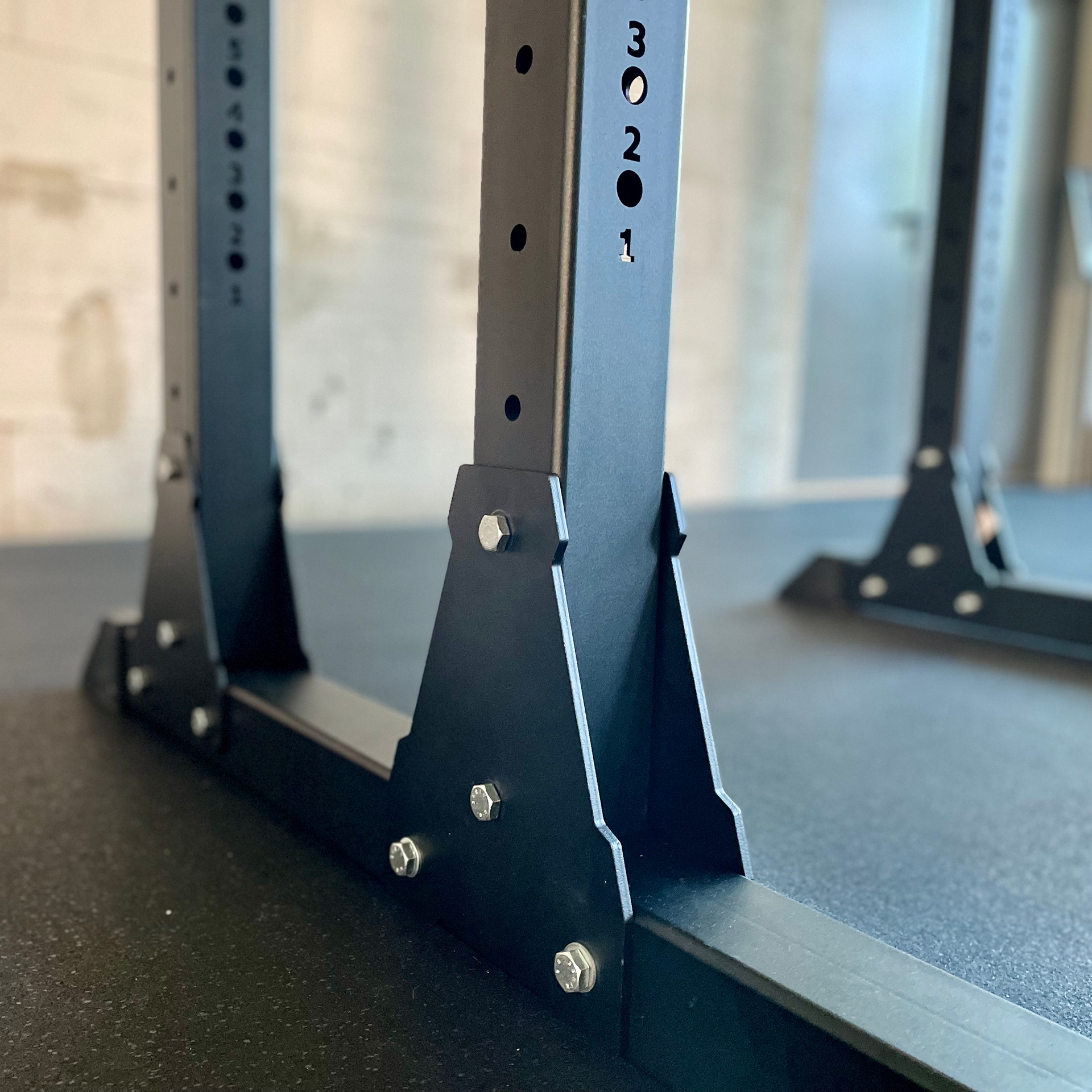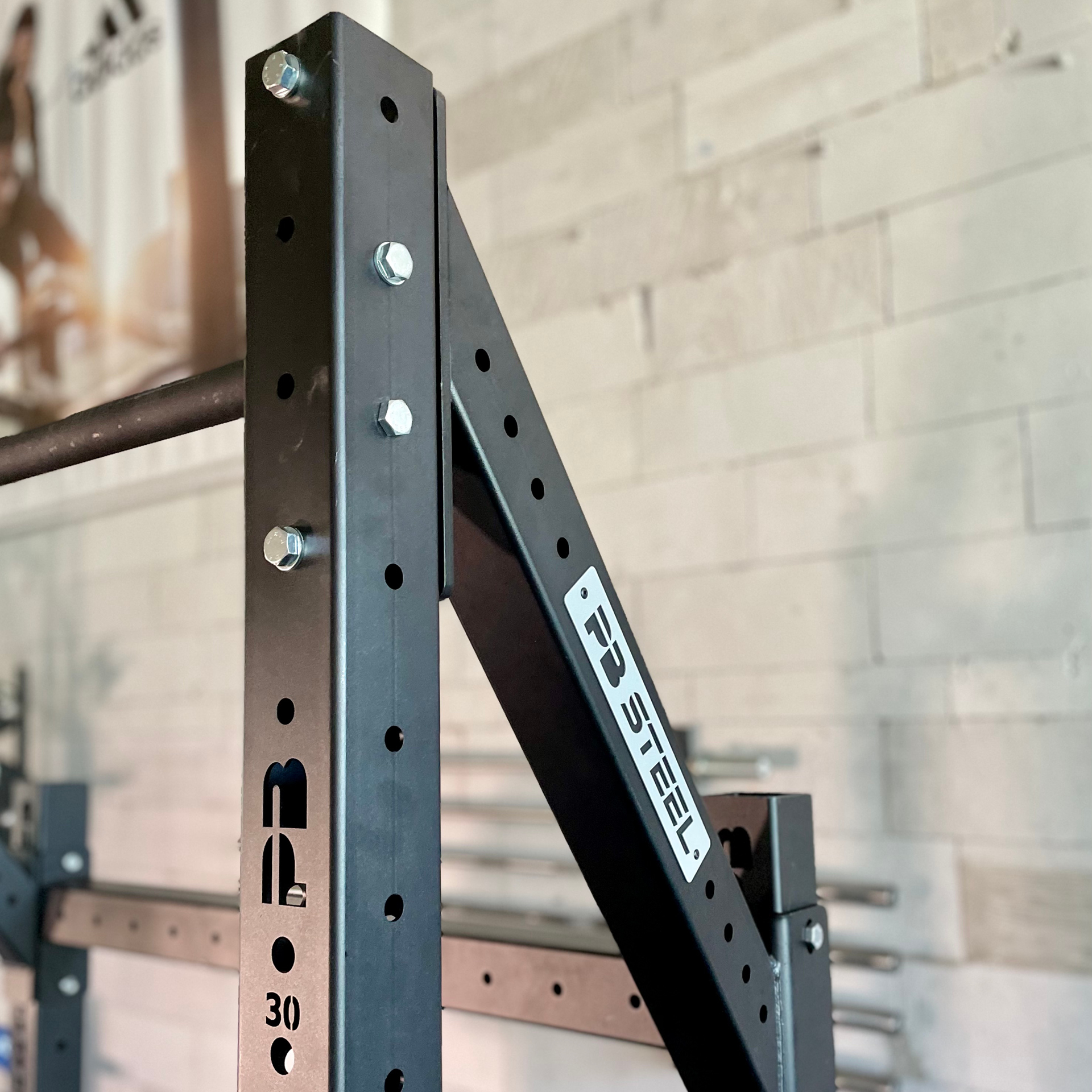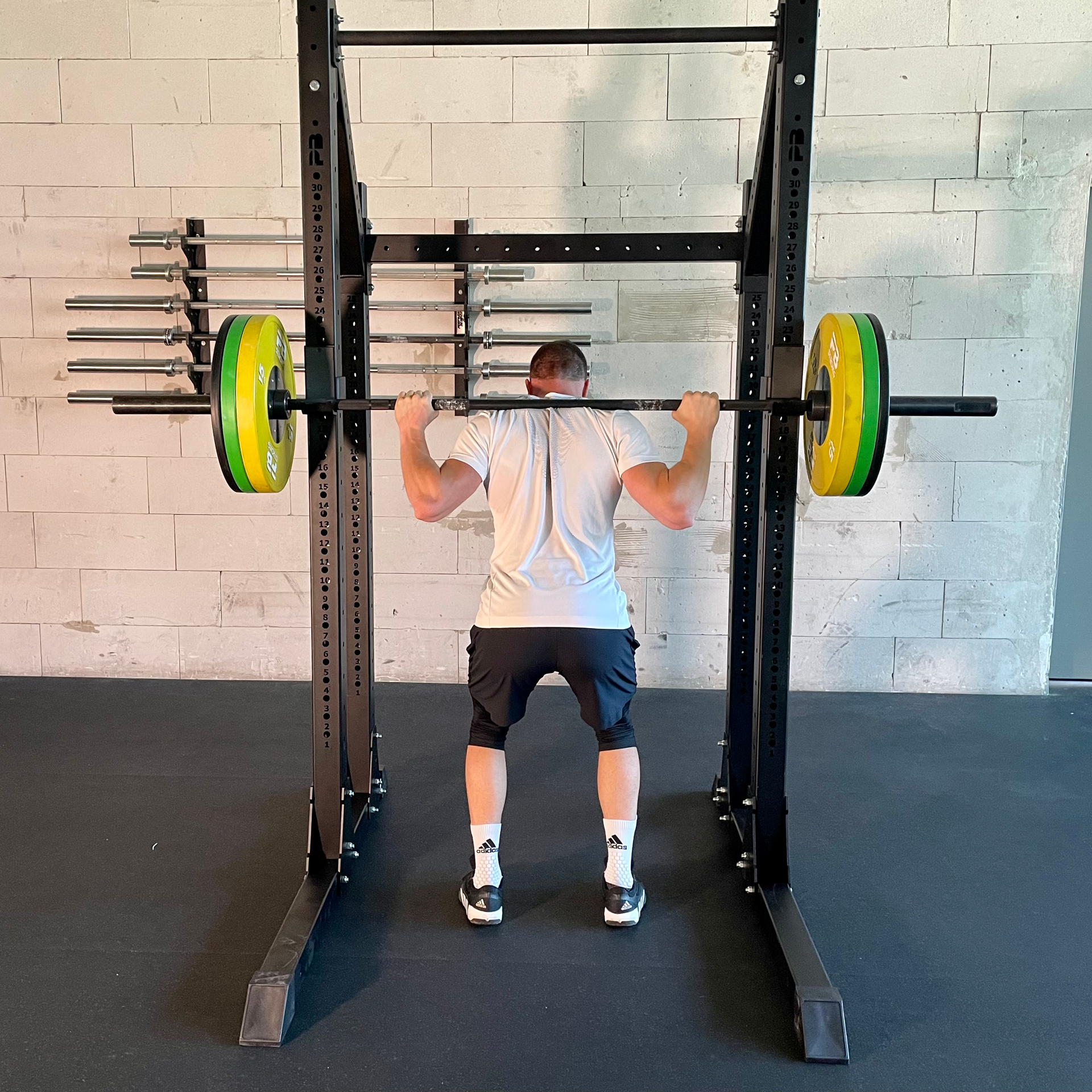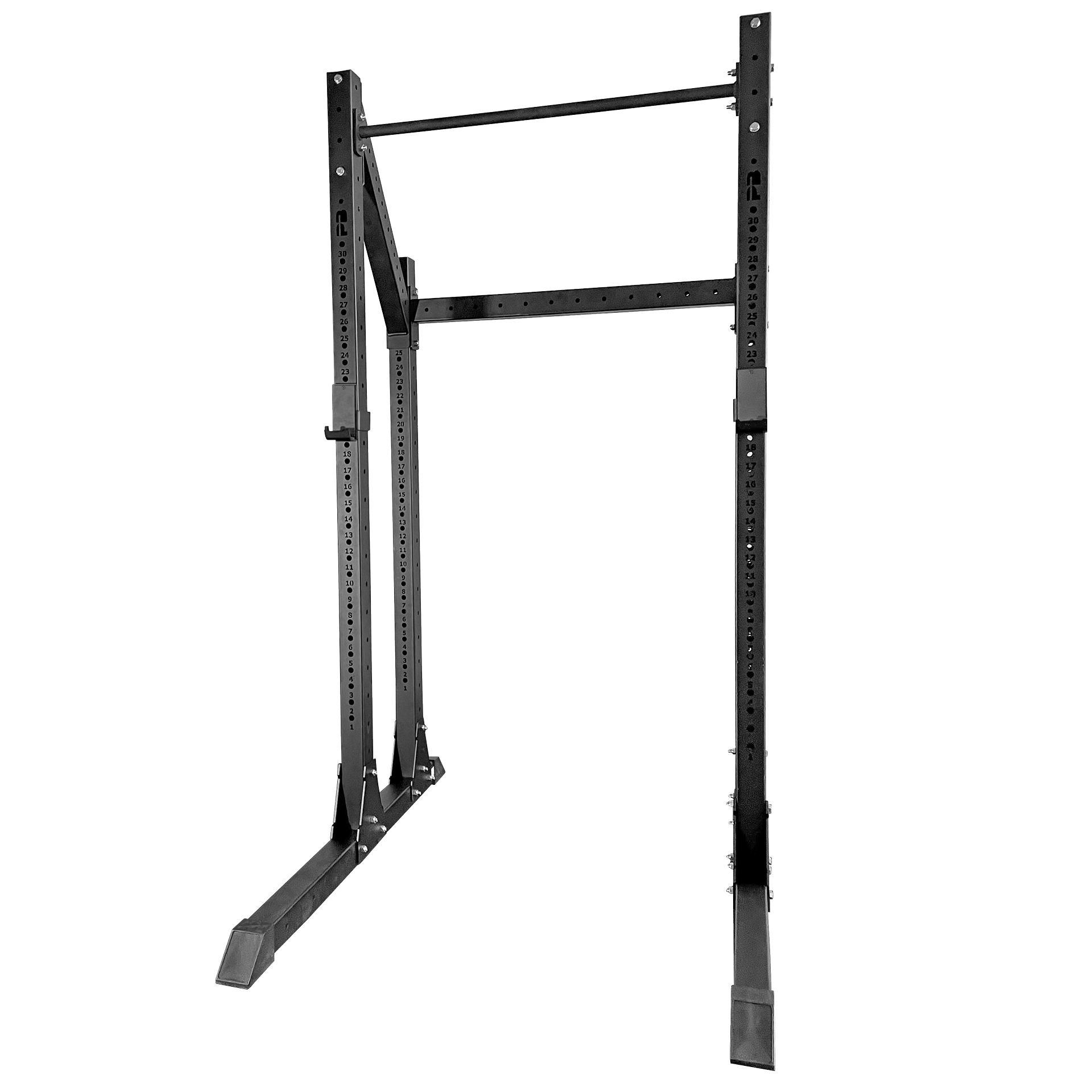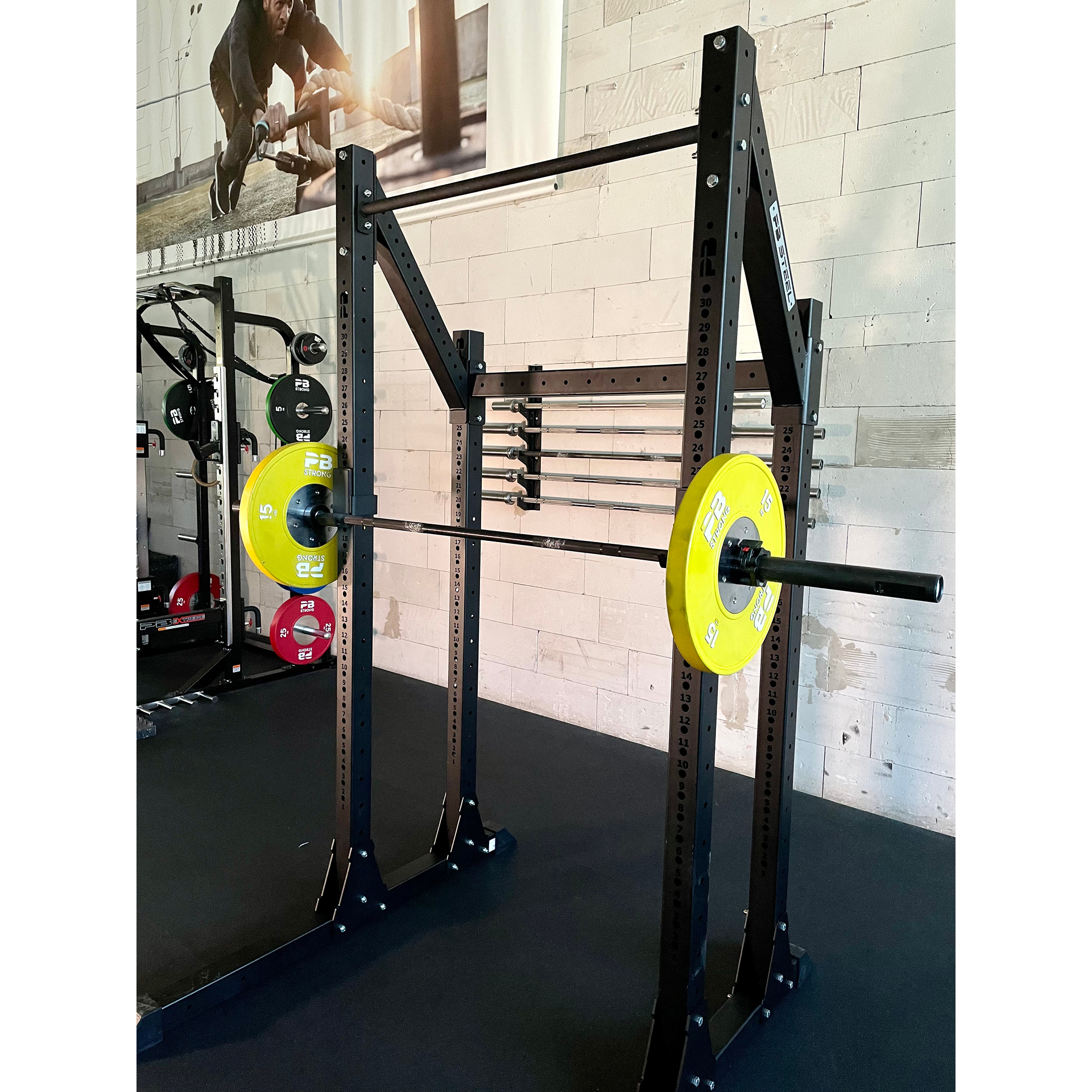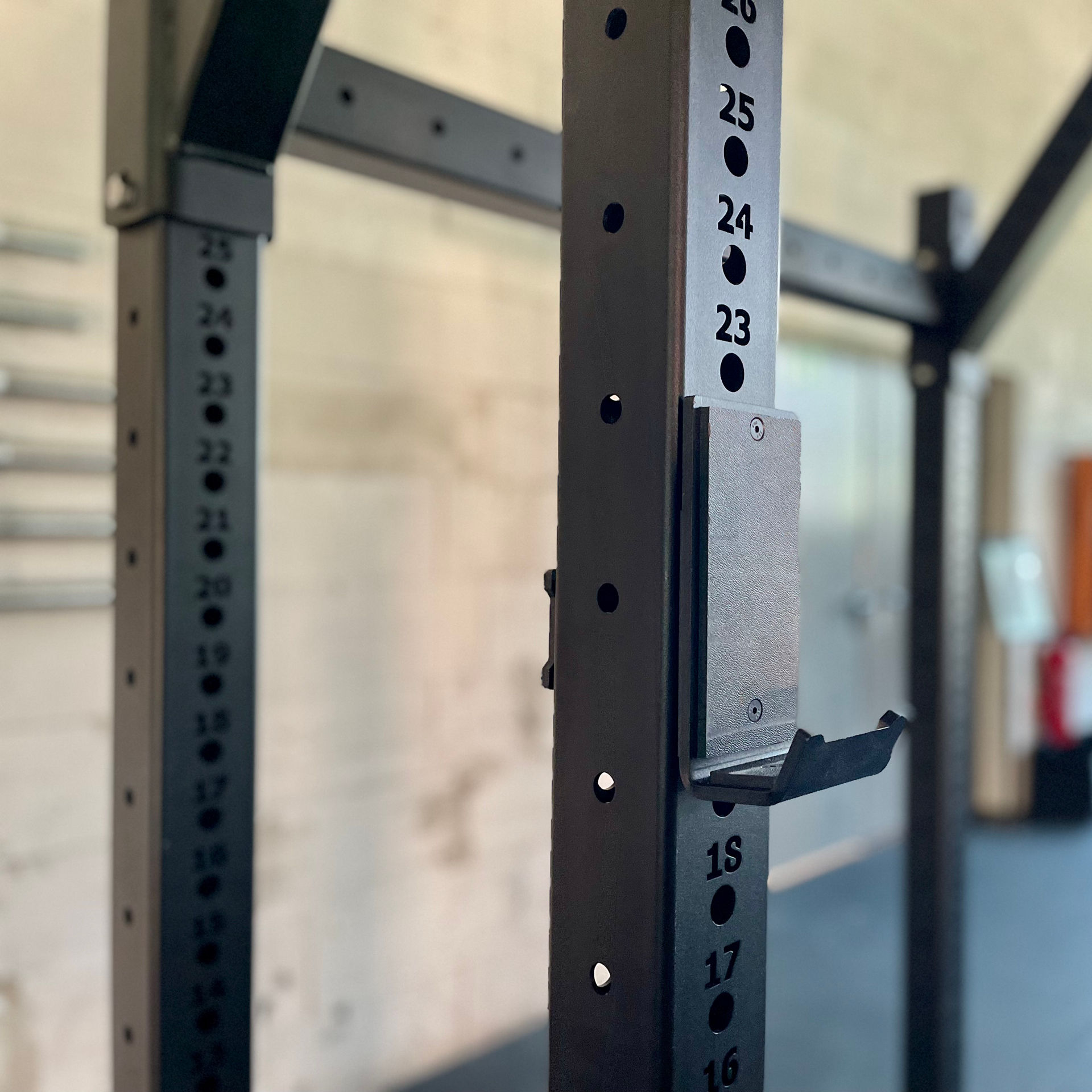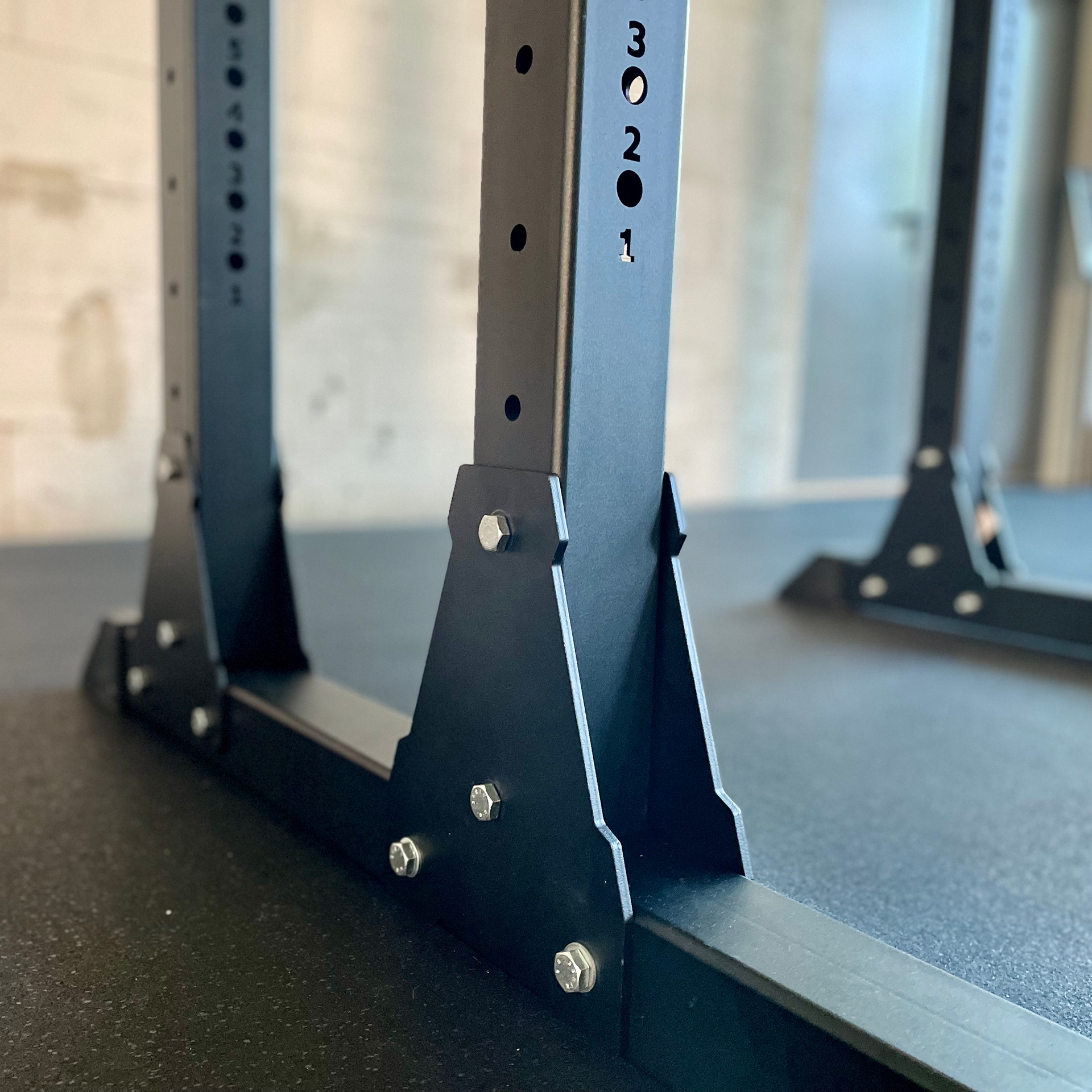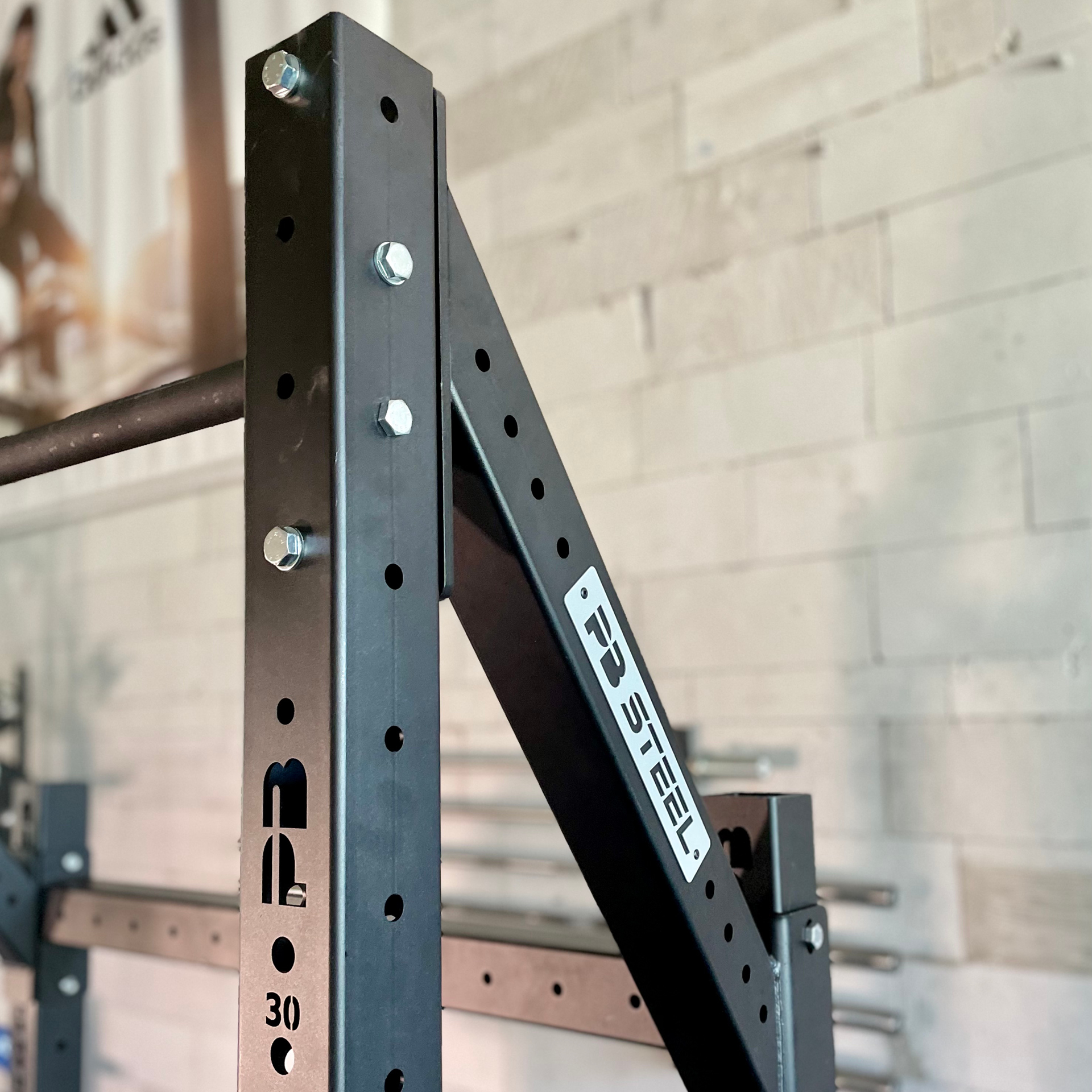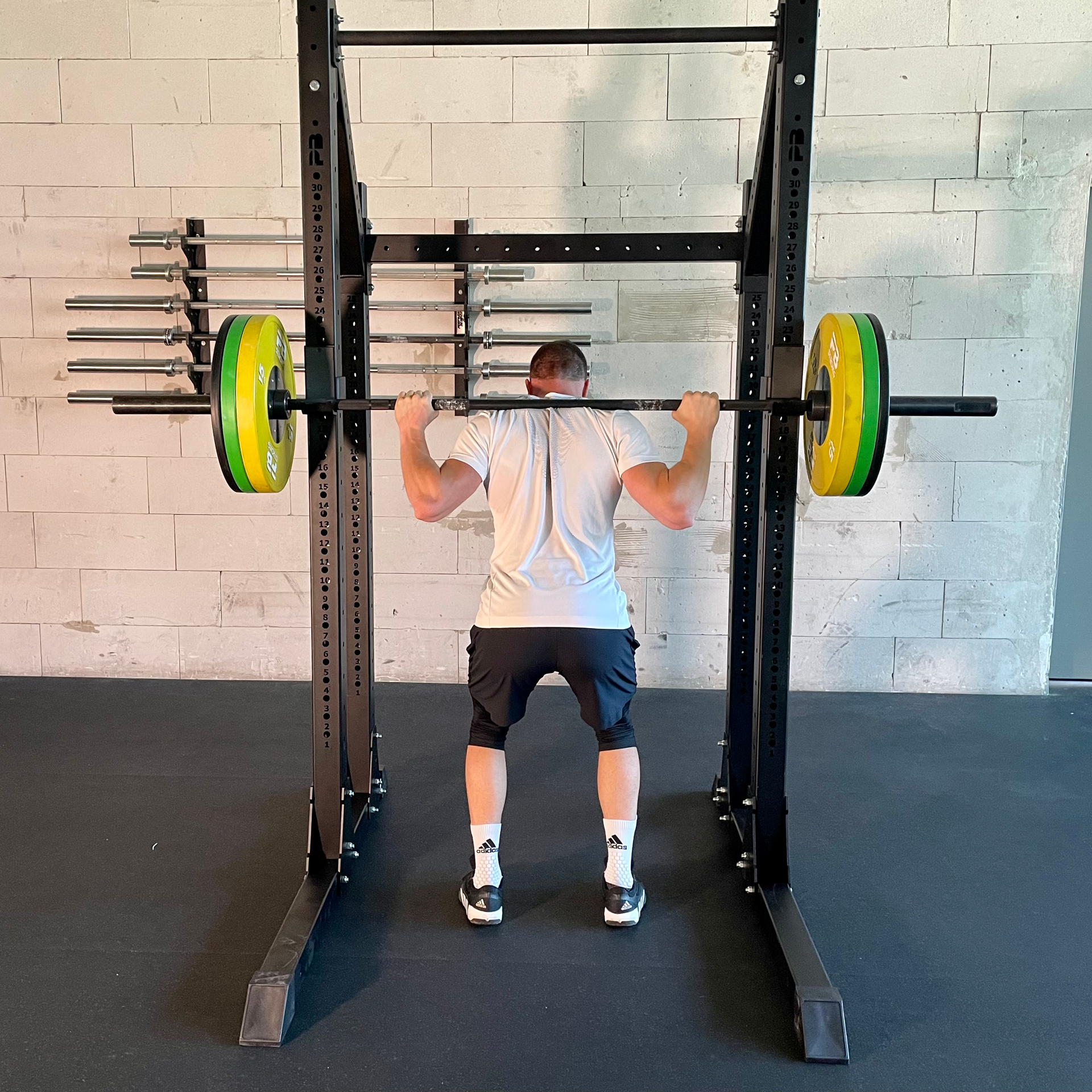 PB Steel Squat Rack M
Designed and manufactured in Europe
warranty on coating and steel
made of sturdy steel
not suitable for outdoor training
one pair of J-Cups included
Our
PB Steel Squat Rack M
is designed for training in the home gym as well as in the gym and is especially suitable for functional training. The included pull-up bar allows you to train in a variety of ways:
squats, pull-ups and even muscle-ups due to the excellent stability of the rack, nothing stands in the way of an effective workout with the PB Steel Squat Rack.
The front support columns of the rack offer you the possibility to put down the barbell during the workout, while the rear supports are suitable for storing weight plates and thus also provide more stability.
The
rack is made of high-quality, robust steel and is very stable due to the wide steel profiles of 80x80 mm
. The
PB Steel Squat Rack M can also be supplemented with the other PB Steel Squat Racks and the corresponding extensions
.
Laser cut numbers on the vertical beams also make it easy to set your optimal training height.
The PB Steel Squat Racks are designed and manufactured in Europe.
PROPERTIES
Warranty on coating: 2 years
Warranty on steel: Lifetime
Outdoor: No
Dimensions: 80X80 mm
Material: Steel
Width: 1380 mm
Height of front side: 2380 mm
Height of the back side: 1930 mm
Length: 1272 mm
There aren't any asked questions yet.