PB Competition Kettlebells - Black/Pink 8 kg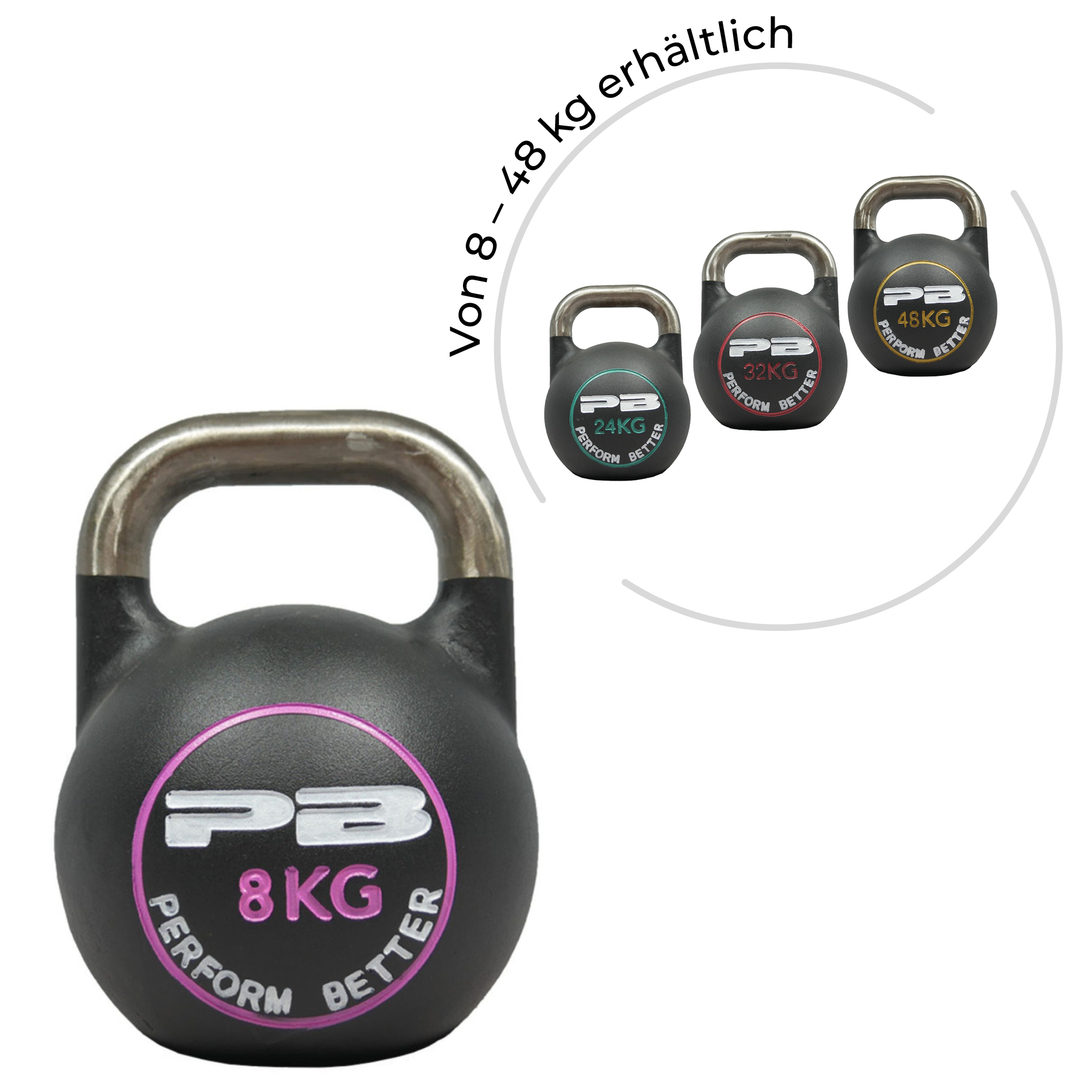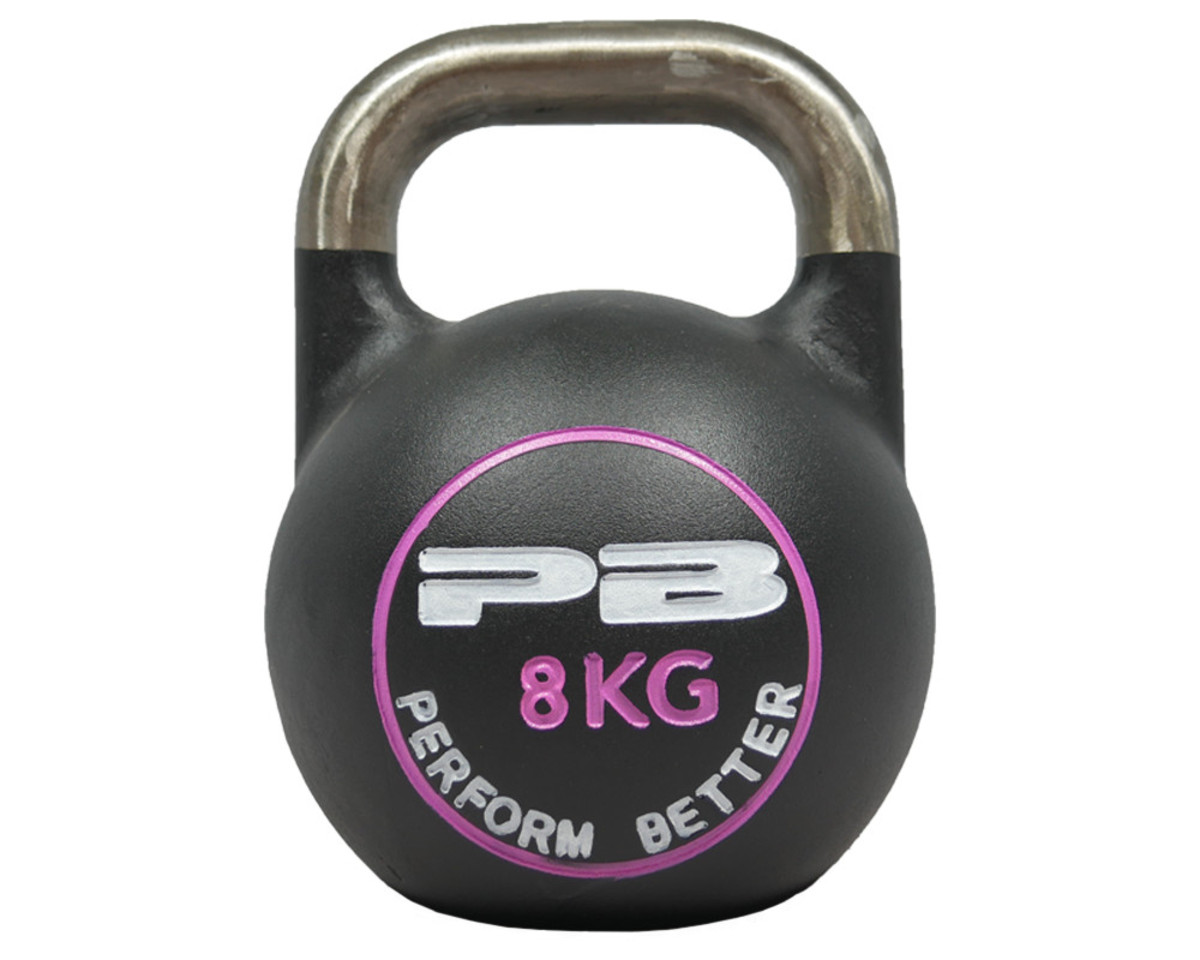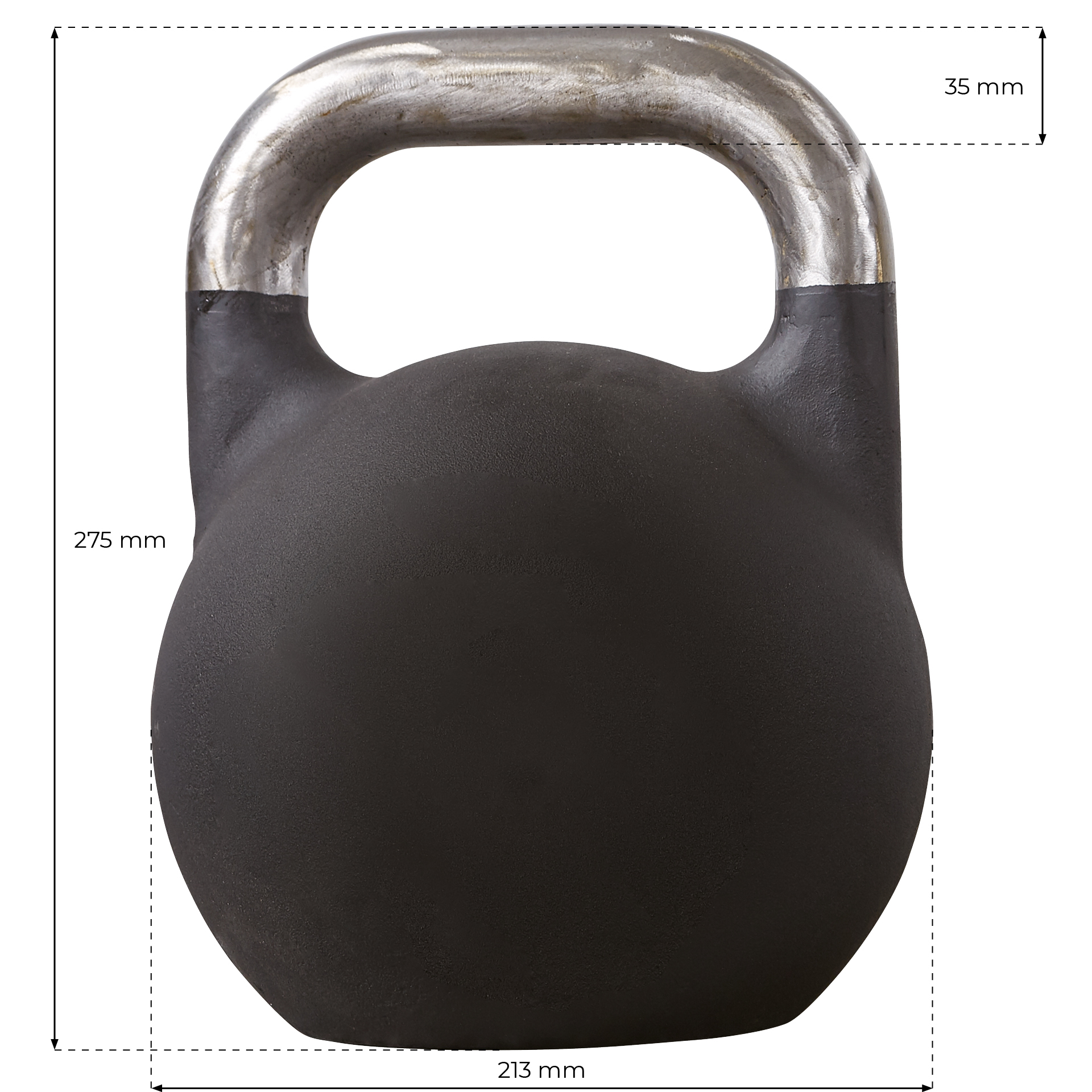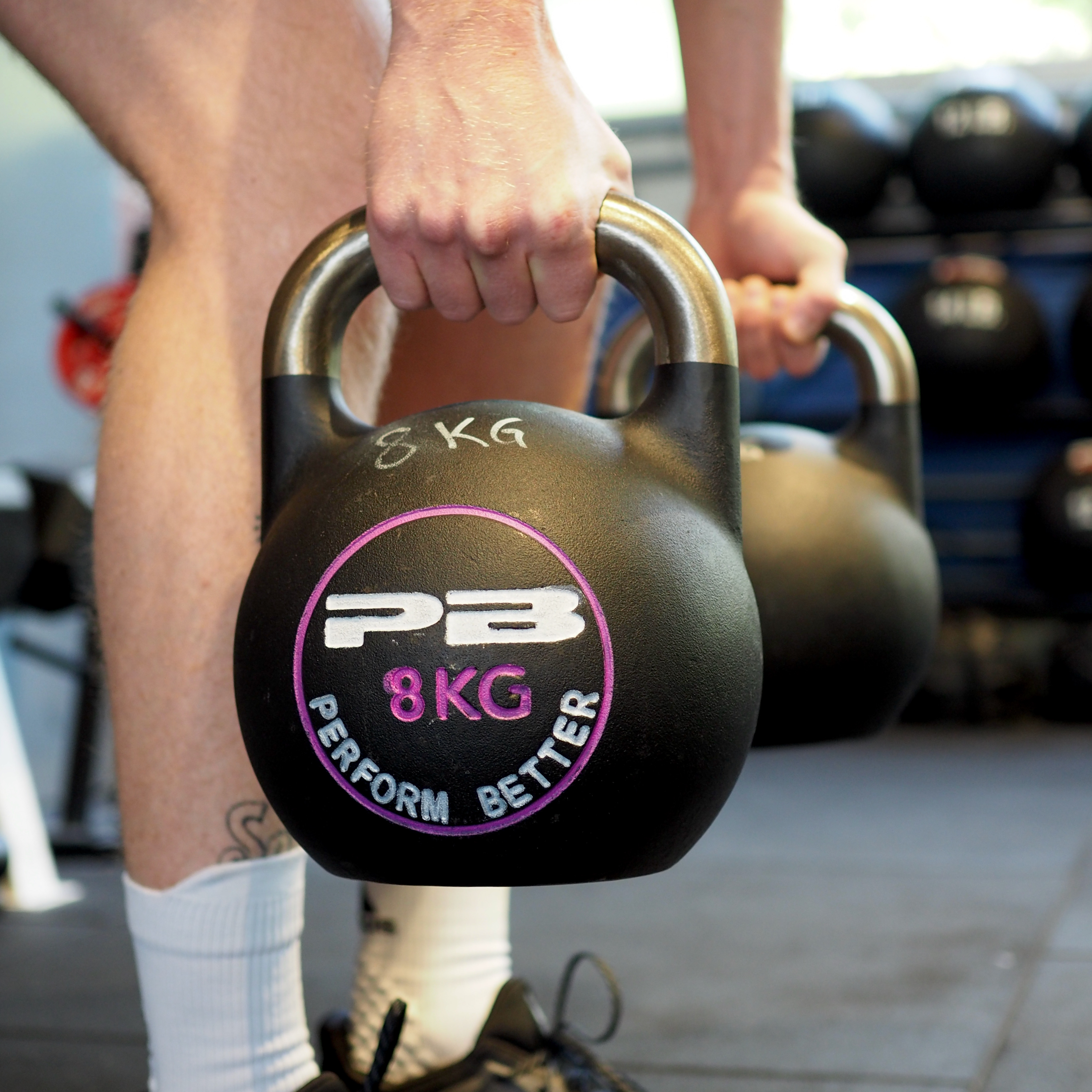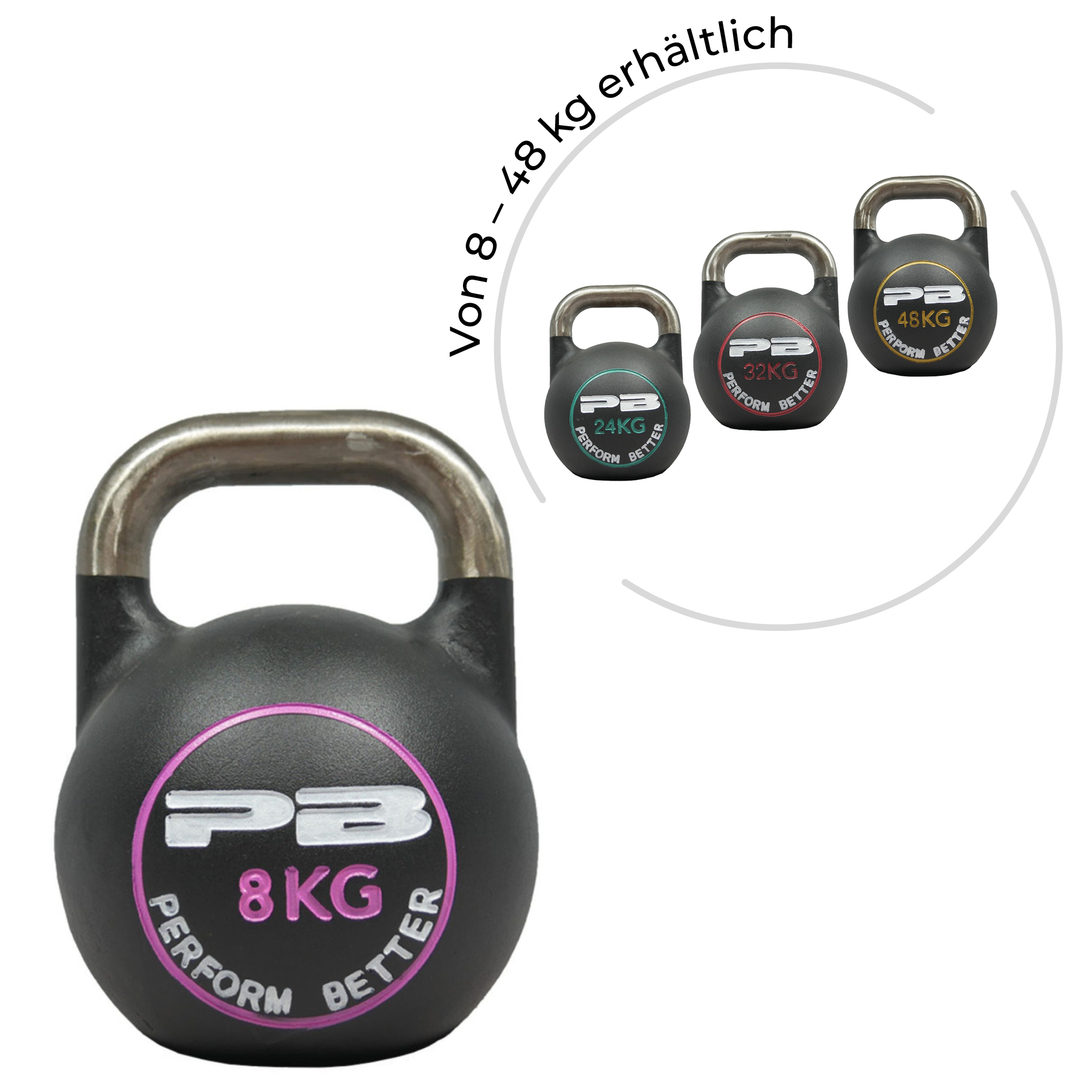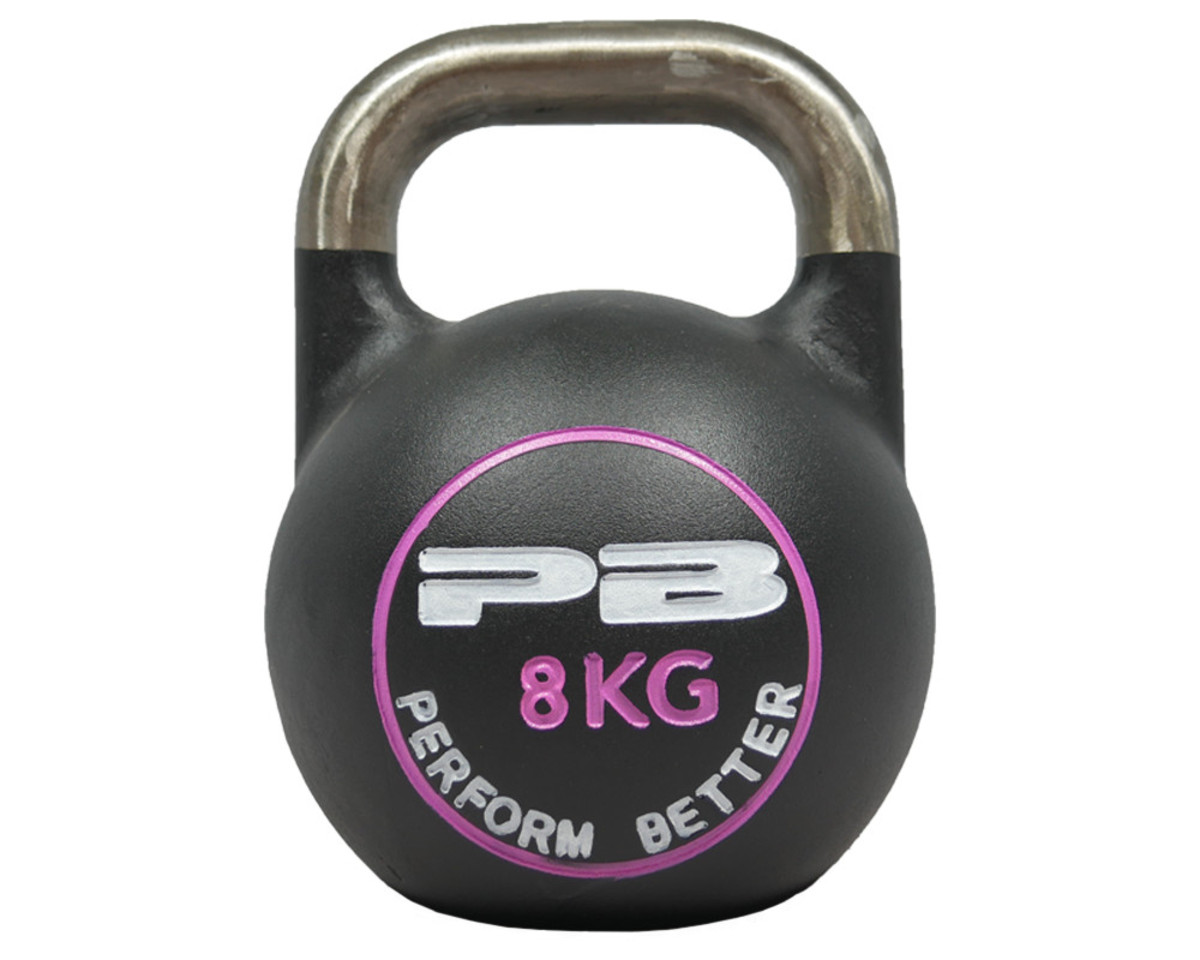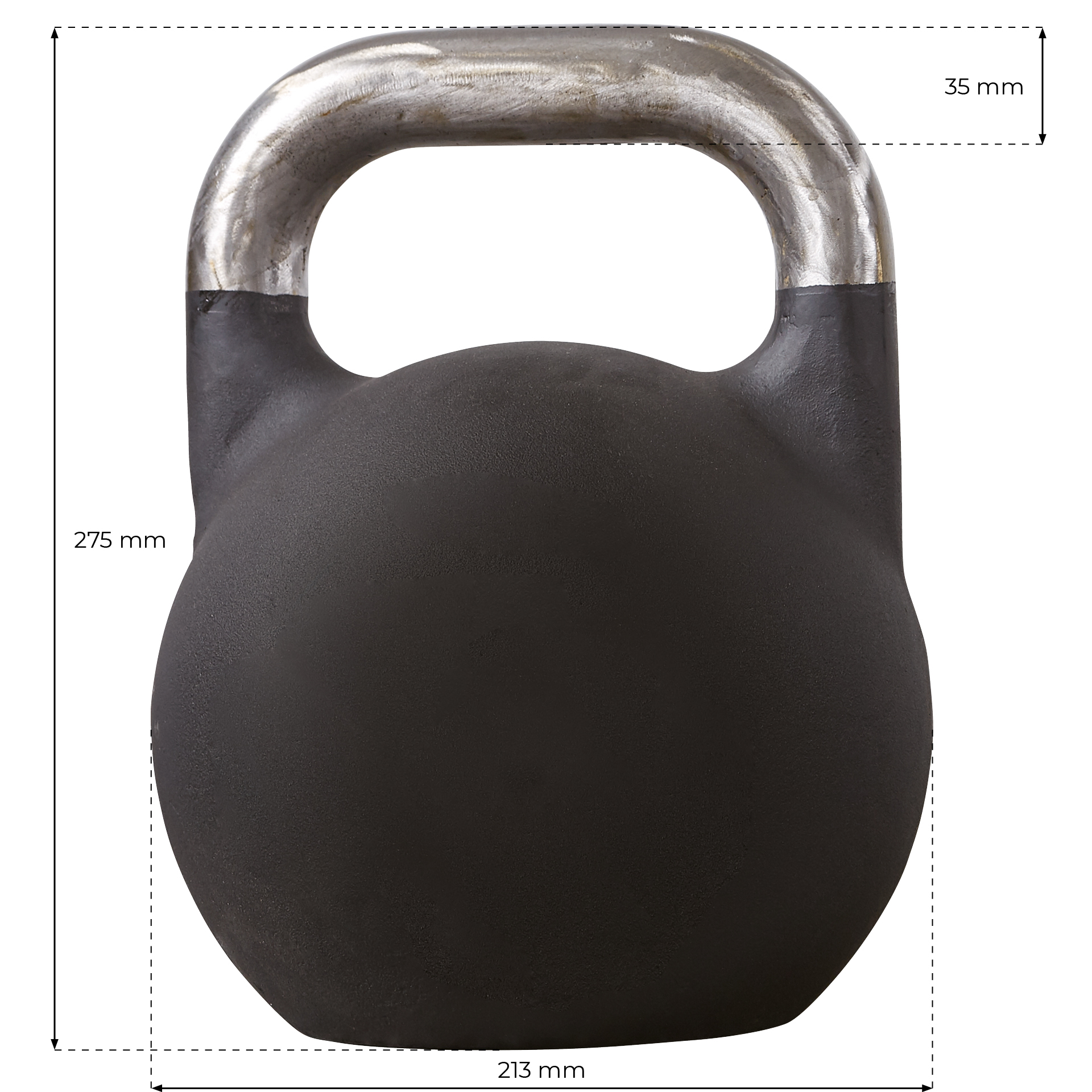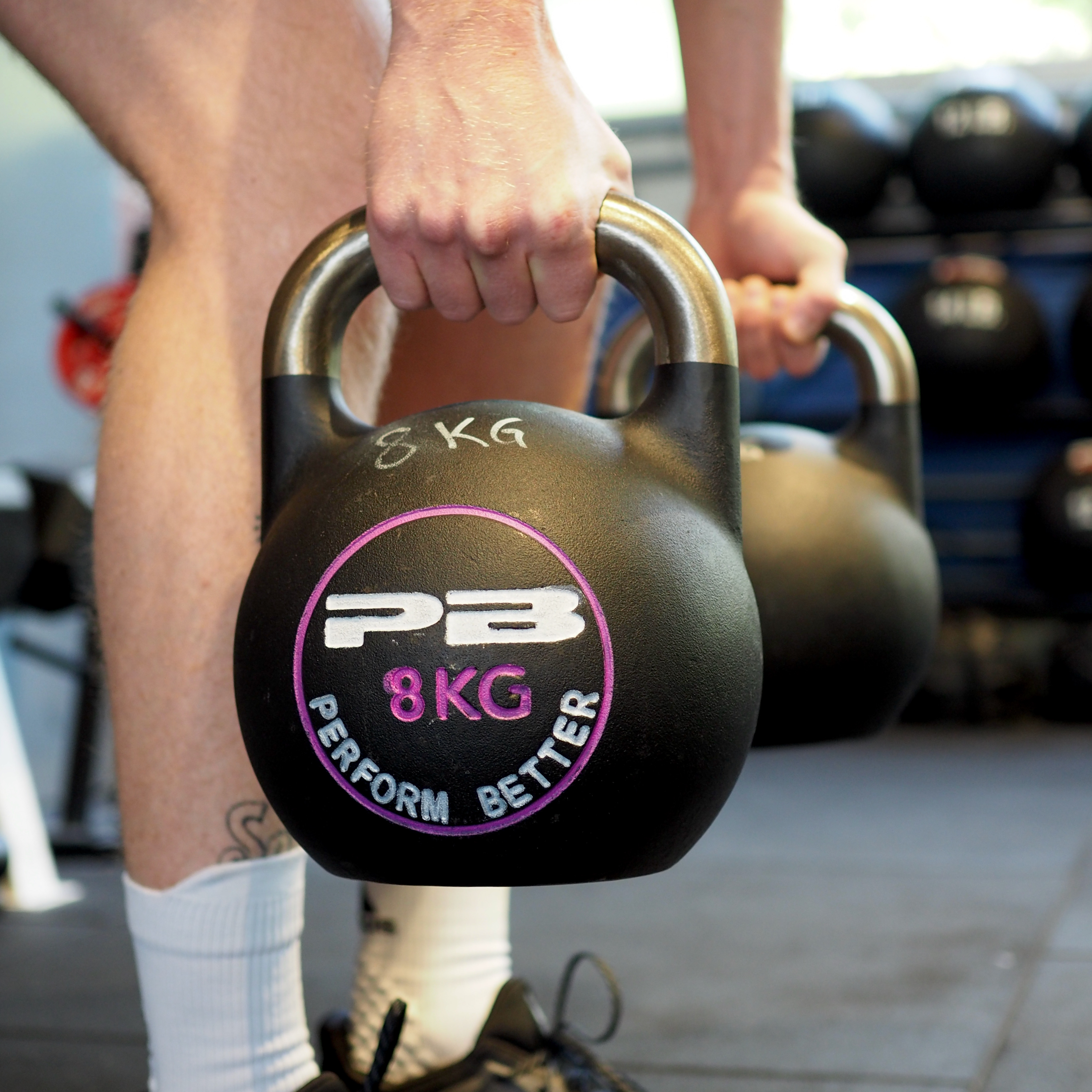 PB Competition Kettlebells
whole-body increase of muscle strength and coordination
uses whole muscle groups
made of steel
Available, delivery time 1-3 days
Accessories
You are still missing suitable accessories for your training? Select your (additional) training equipment here:
BECOME THE KING OF KETTLEBELLS


7 Kettlebell Exercises
For an intense full body workout
In this video our team shows you seven exercises with the kettlebell to train the whole body.
Have fun trying them out.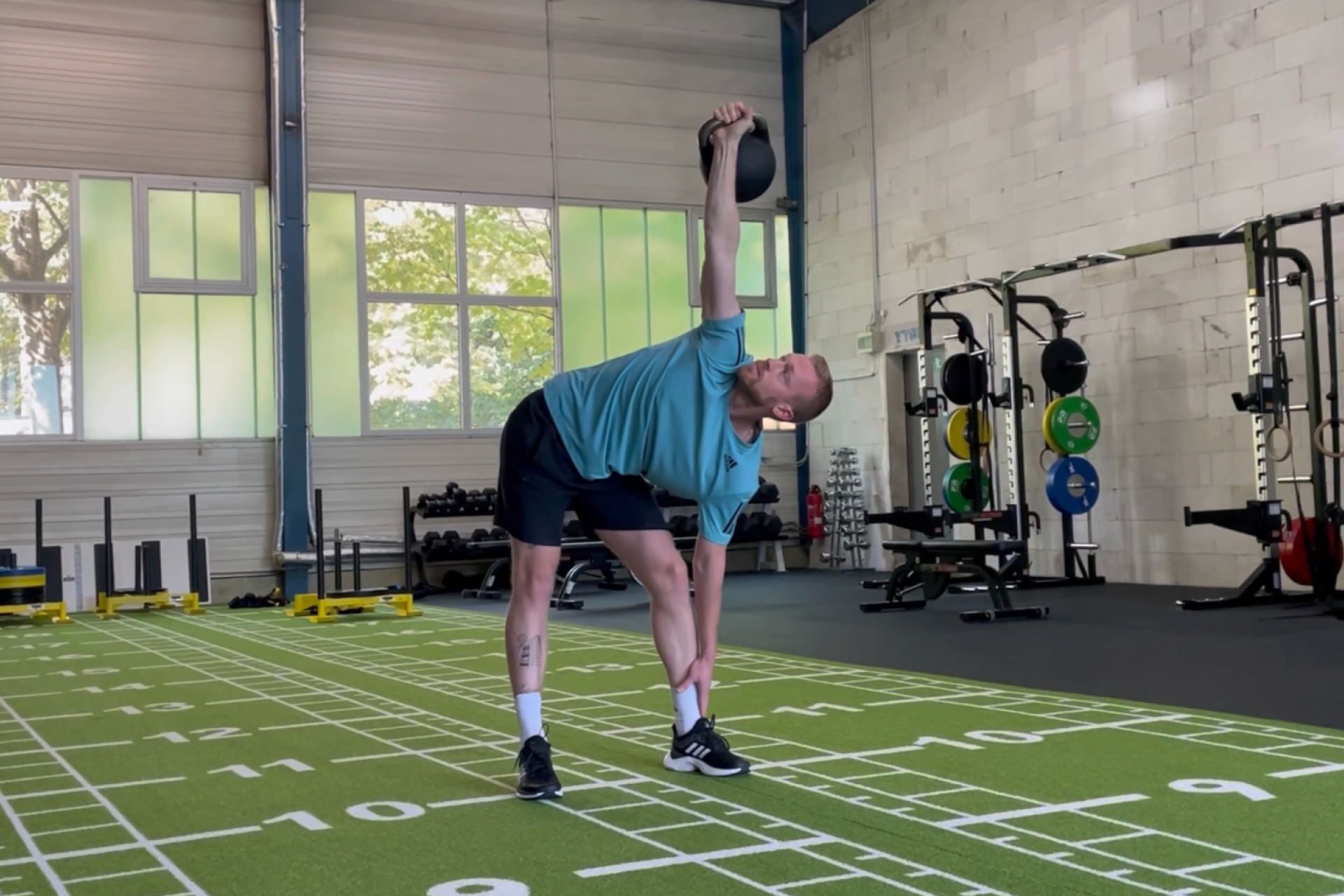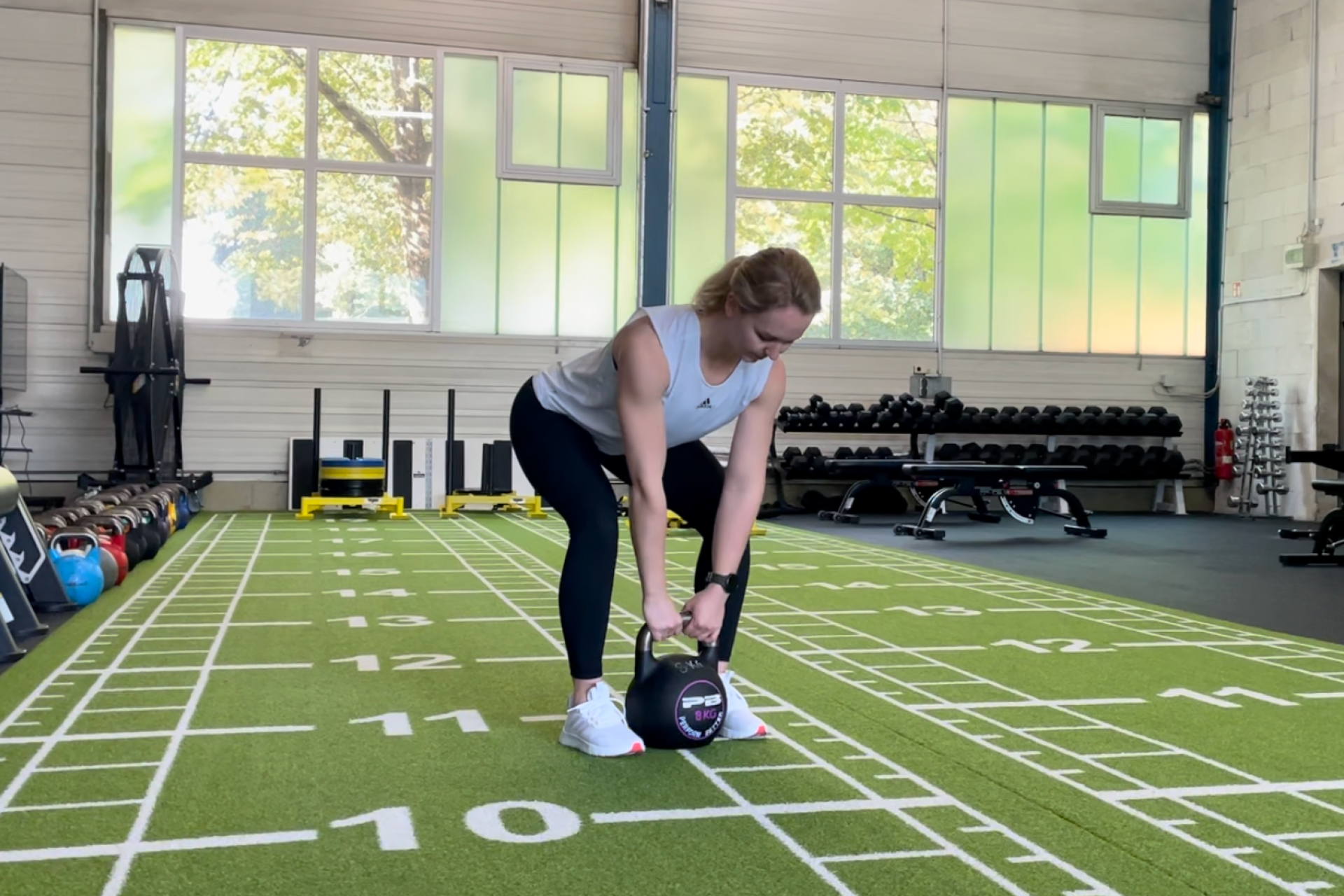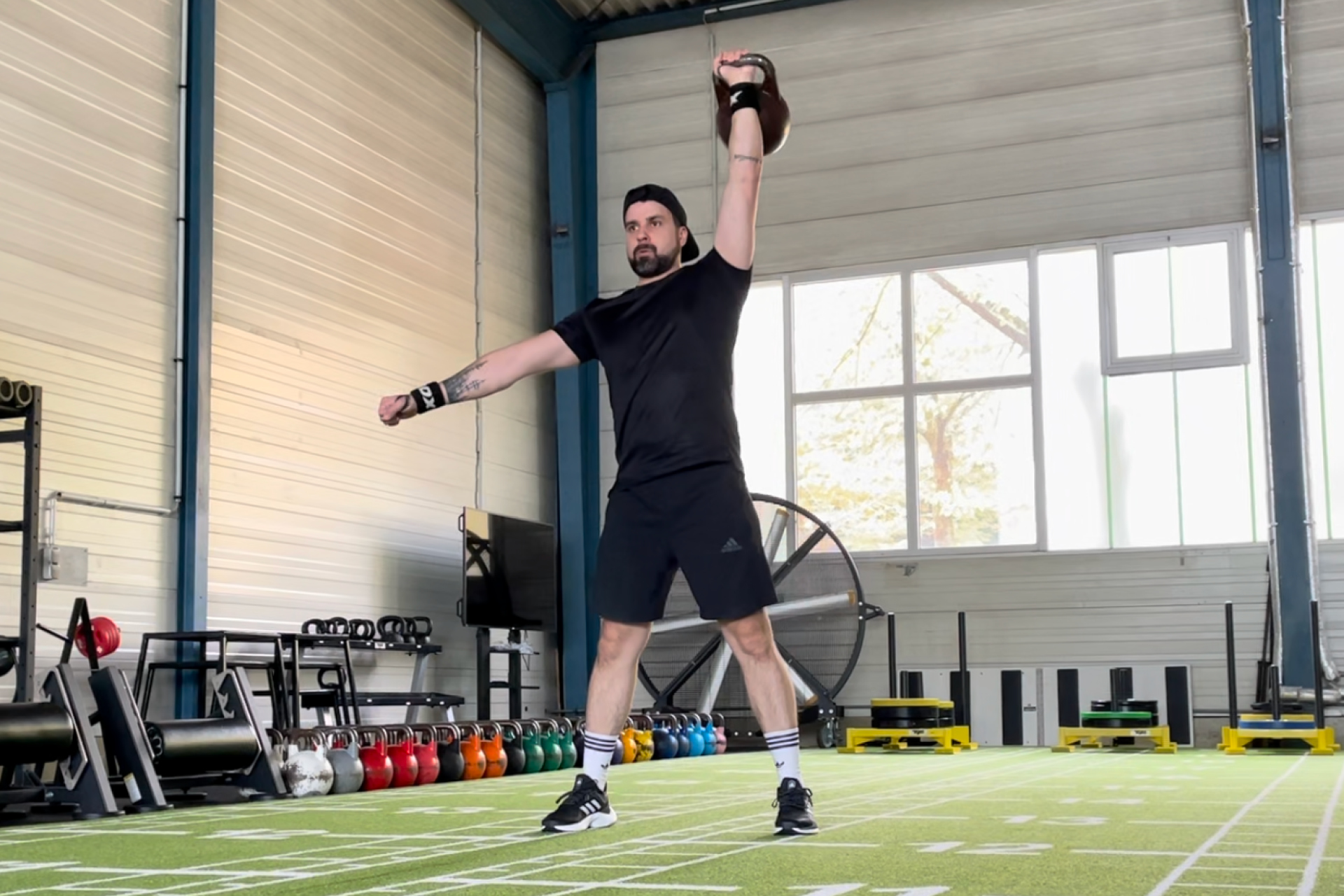 DESIGNED SPECIFICALLY FOR YOUR NEEDS
Our PB Competition Kettlebell is suitable for intensive kettlebell lifting and strength training on competition level
SAFE AND STABLE TRAINING
Steel handle with optimal grip. Flat bottom for a stable stand of the kettlebell
STANDARDIZED
Consistent in base diameter, height and handle size. Ensures a constant technique, regardless of the weight
HIGH QUALITY MATERIAL
Cast iron construction - perfectly balanced

Product information "PB Competition Kettlebells - Black/Pink 8 kg"
PB First Place Competition Kettlebells
Snatching, pushing, swinging or as additional weight - the First Place Competition Kettlebells are perfectly suitable for the whole-body increase of muscle strength and coordination. Unlike normal dumbbell training, kettlebell training doesn't just work individual muscles, but entire muscle groups.
The three-dimensional exercises promote the interaction and coordination of stabilizers and movement muscles. The First Place Competition Kettlebells are not made of cast iron as usual, but of steel. Their handle is painted and sanded to prevent slipping during exercise. Thecolor and size of the kettlebells comply with competition standards.
Product Details:
Material: steel shell
Handles: unpainted and sanded
Competition style kettlebells
Available weights: 8-48 kg
Different weights marked with color coding
Uniform diameter
Dimensions: handle thickness 35 mm, height 213 mm, length/ width: 275 mm
There aren't any asked questions yet.