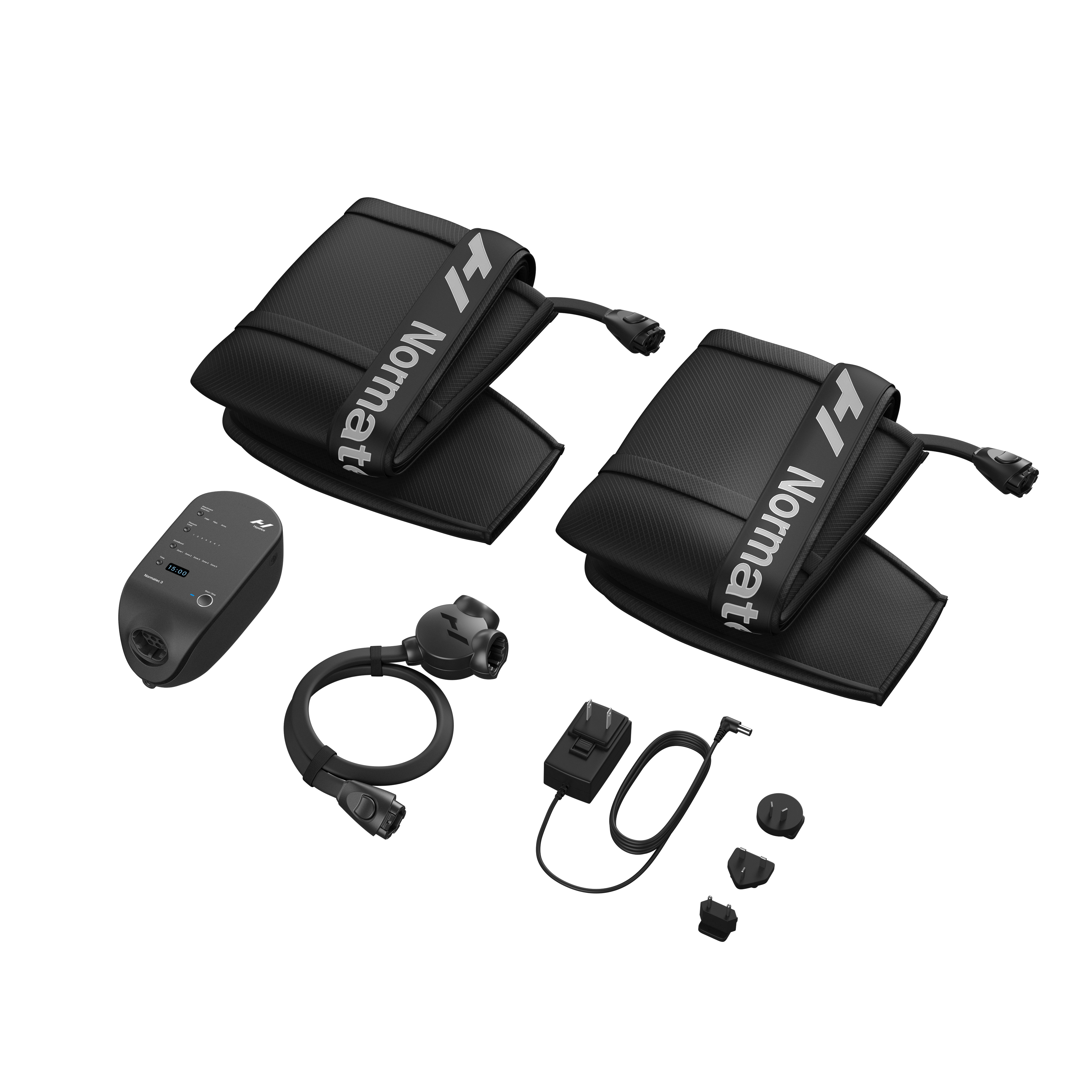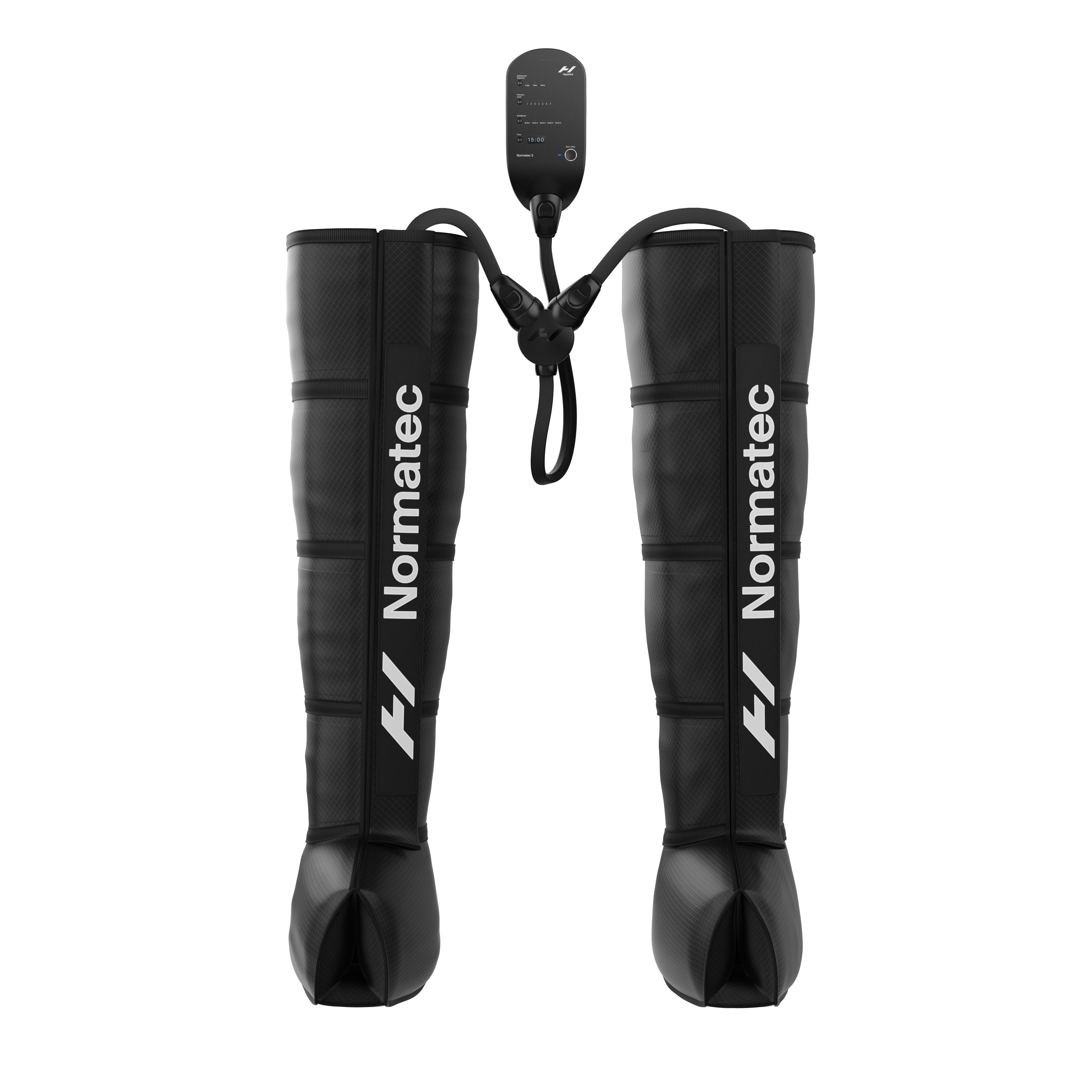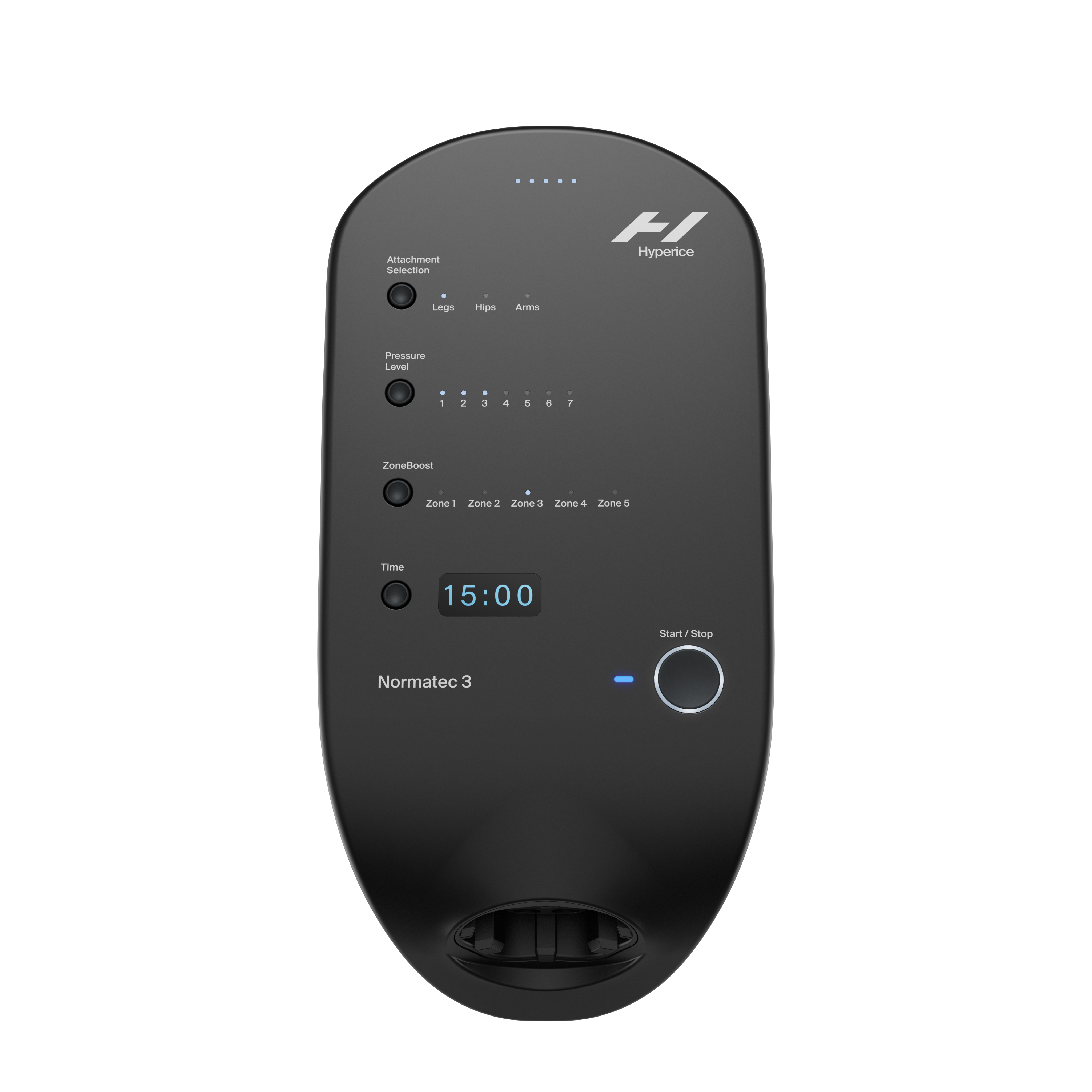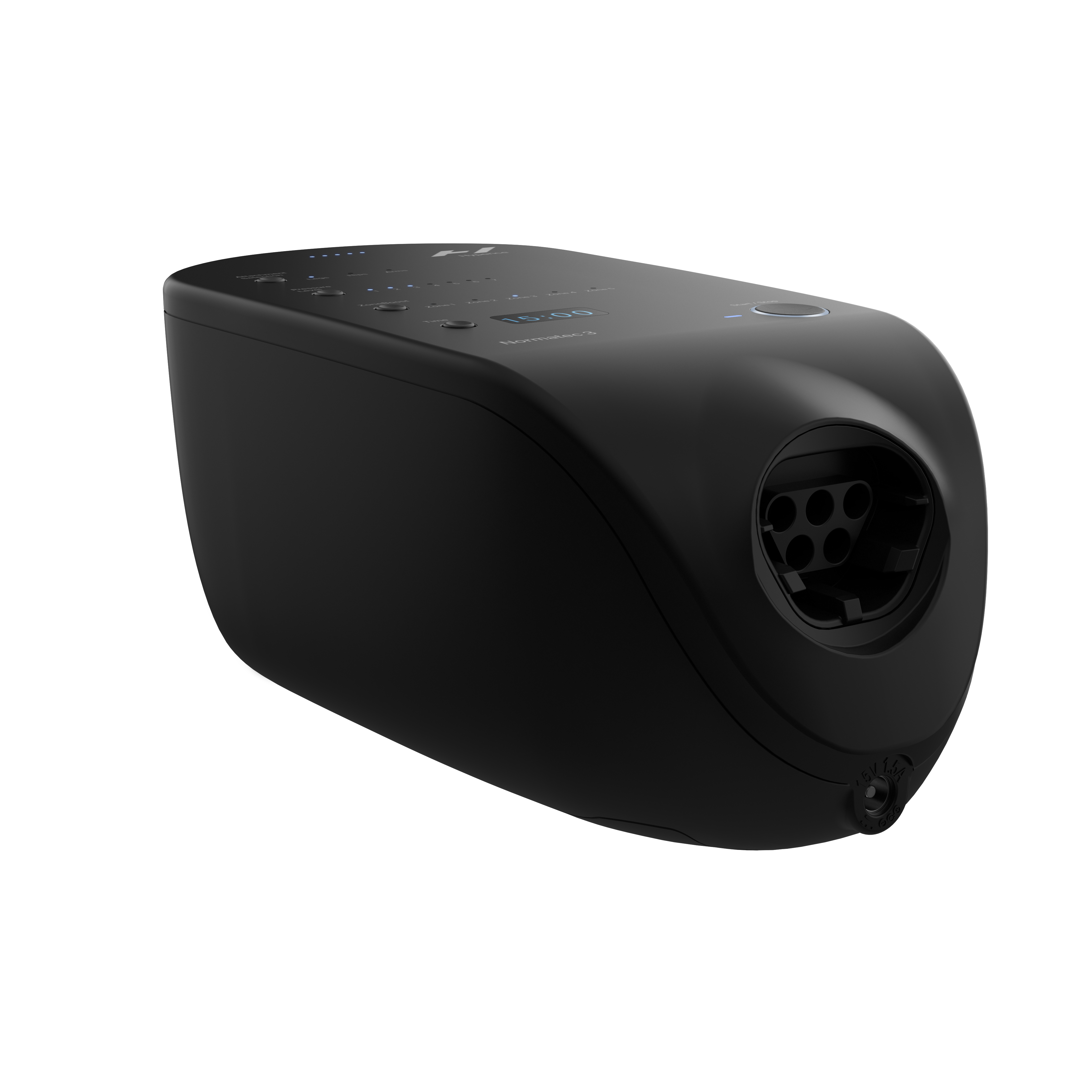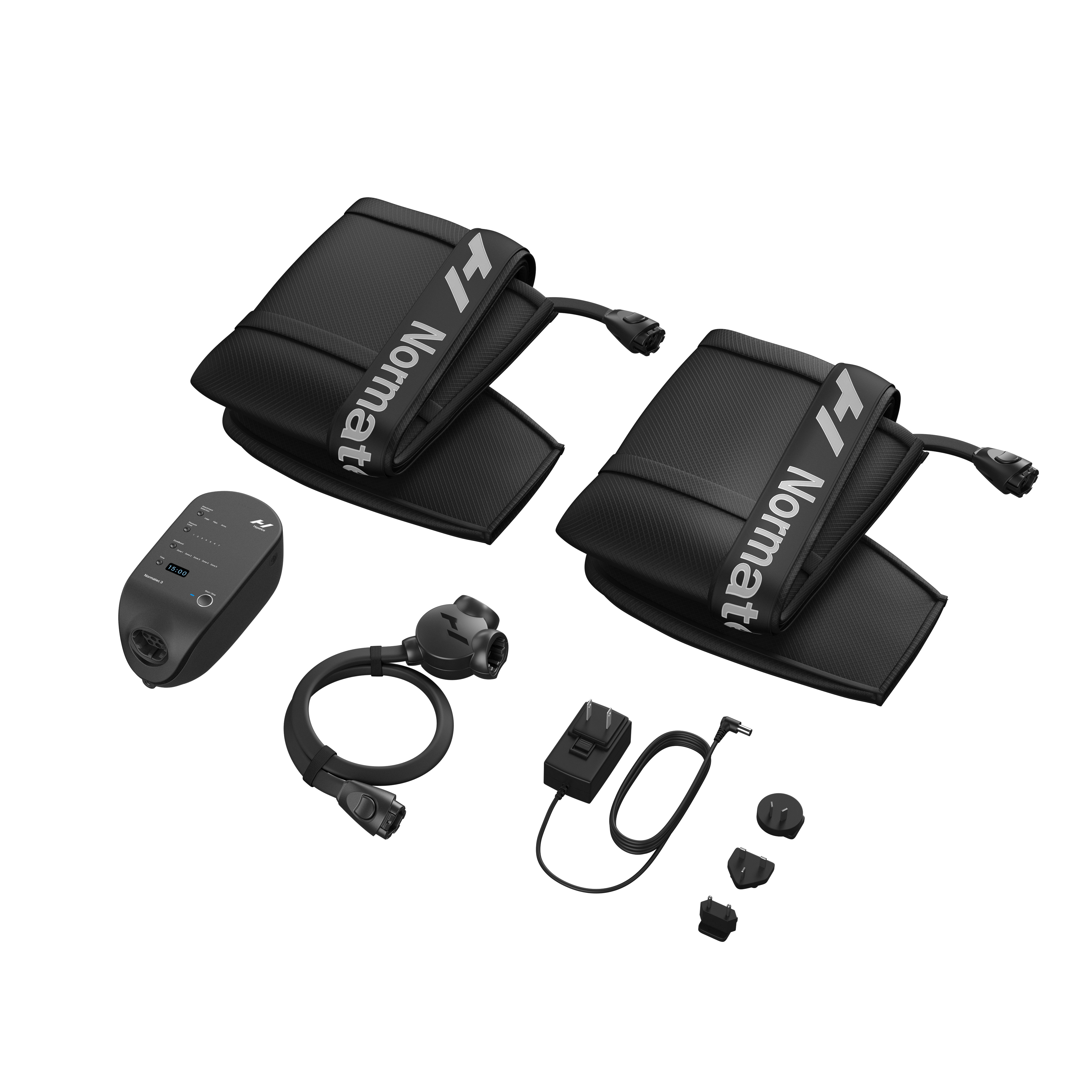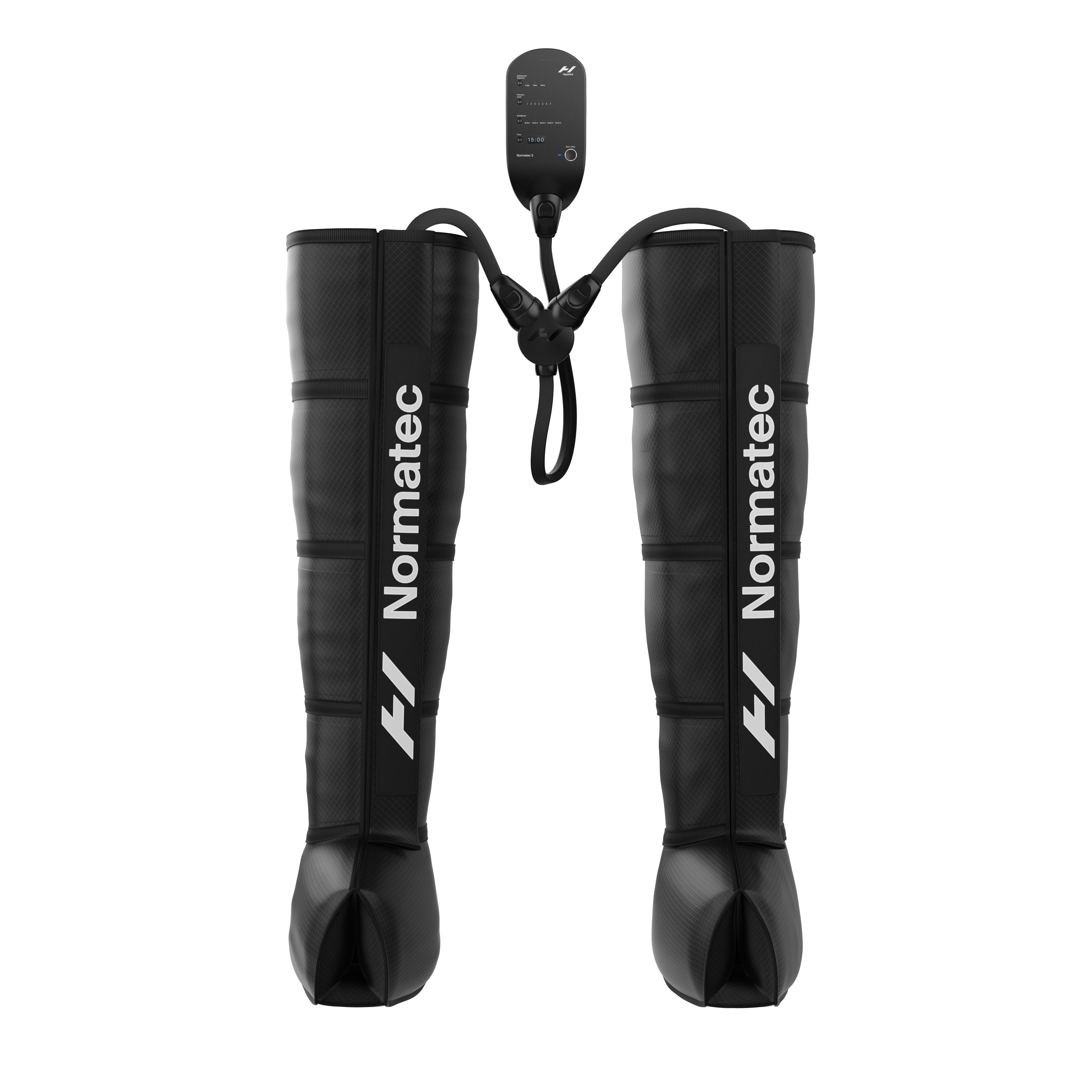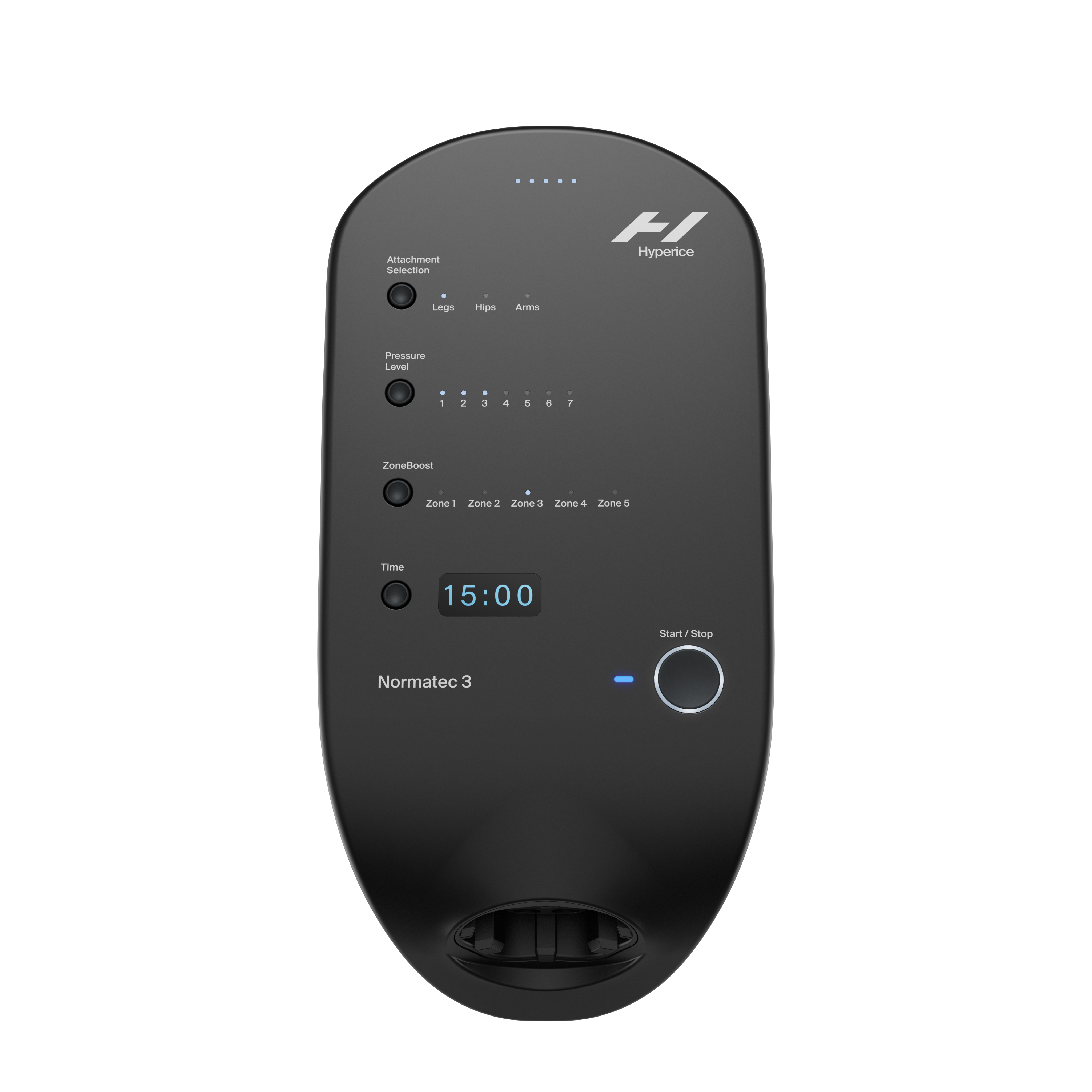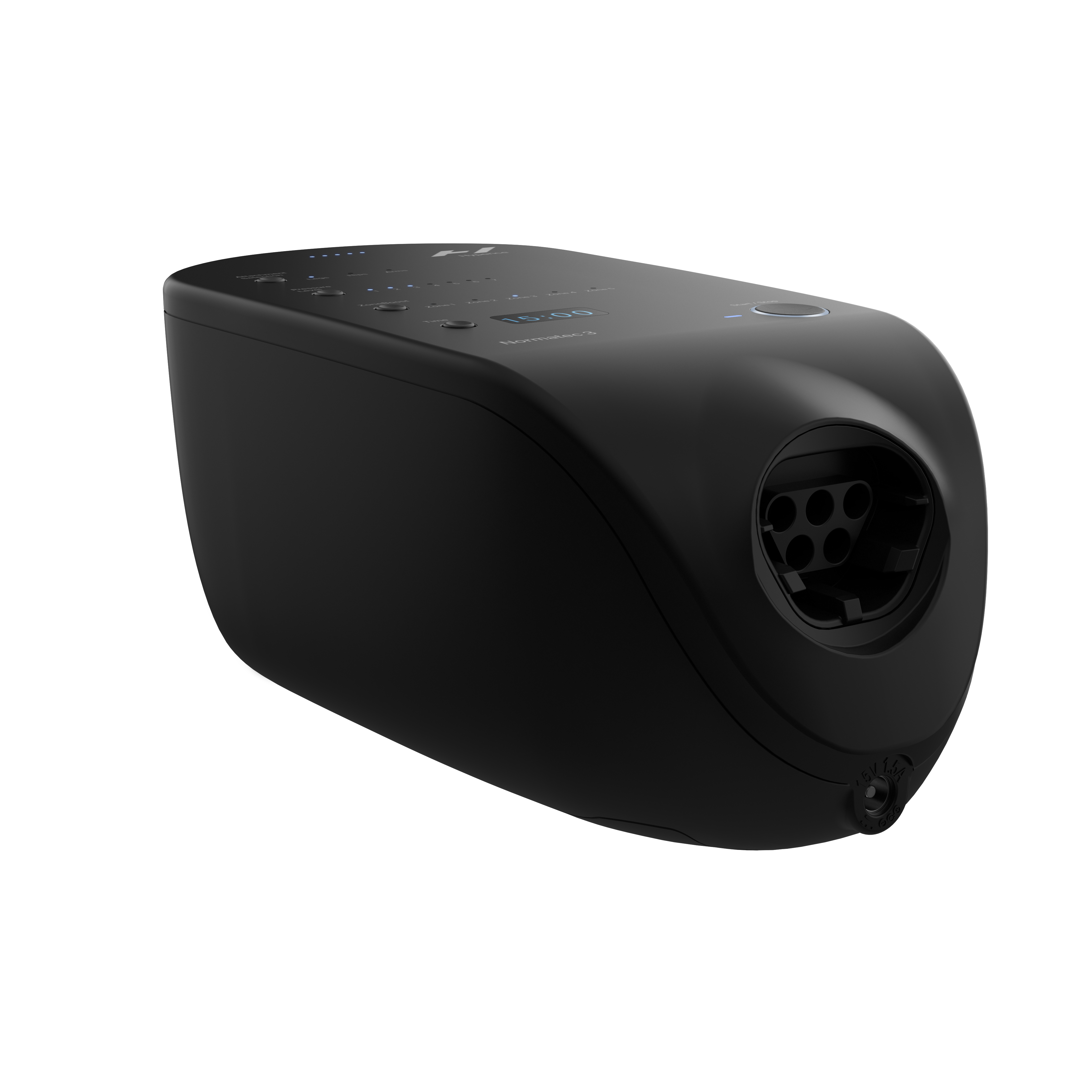 Regeneration wie die Profis
Das Recovery Tool der Profis
Komplett digitale Steuerung
Verschiedene Intensitäten und Programme wählbar
Set aus: 2x Beinteil, Steuereinheit, Schlauch, Netzteil, App
Accessories
You are still missing suitable accessories for your training? Select your (additional) training equipment here:
Fresh Legs Faster.
Normatec 3 is the next evolutionary step in the popular Normatec series and uses dynamic air compression to enhance your well-being, accelerate your recovery, optimize your training and maximize your performance.
The NormaTec brief overview:
The recovery tool of the pros, now with a new design and lighter weight
Completely digital control
Different intensities and programs selectable
Contents: NormaTec 3 control unit, hose, power supply, two leg attachments
The boot is suitable for thigh diameter up to 73 cm and a stride length of 71- 86 cm.

Intuitive, revised design
Normatec 3's redesigned system features an intuitive user interface, lighter weight, and the ability to unlock and customize next-generation features via the Bluetooth®-connected Hyperice app.
Simply plug in and turn on the world's most advanced dynamic air compression system.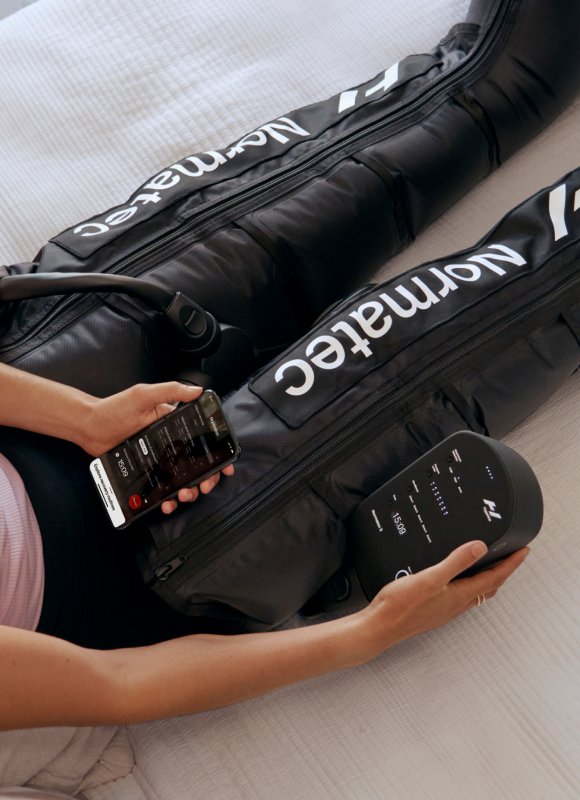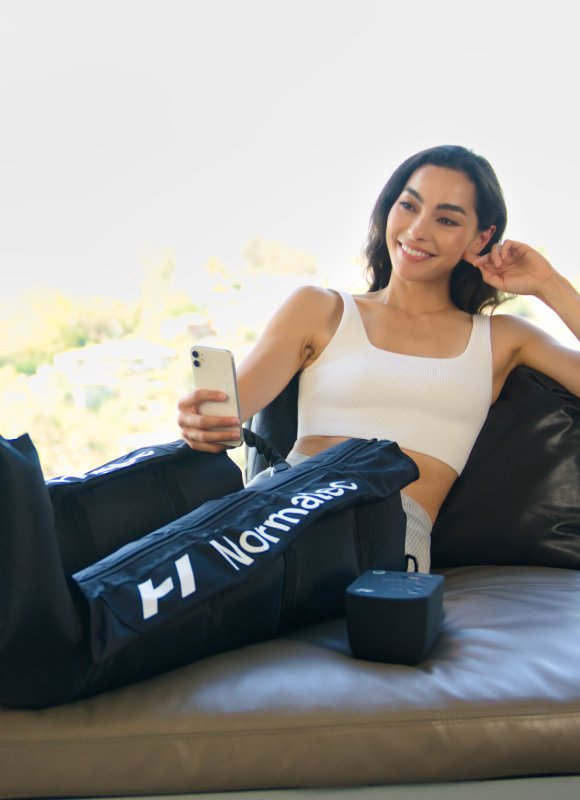 Get the HyperSmart™ app.
With the Hyperice app, you can perfectly tune your recovery with the NormaTec 3 Leg Recovery System Standard while getting input from experts and international sports pros. HyperSmart™ helps you get the most out of your Hyperice products and restore your performance even faster with instructions or personalized routines.
Product information "NormaTec 3 Leg Recovery System Standard"
Der Normatec 3 - die nächste Generation
Fresh Legs faster.
Normatec 3 ist die nächste Generation der kultigen Normatec-Serie und nutzt dynamische Luftkompression, um dein Wohlbefinden zu steigern, deine Erholung zu beschleunigen, dein Training zu verbessern und deine Leistung zu maximieren. Die patentierte Präzisionspuls-Technologie von Normatec fördert die Durchblutung, belebt die Muskeln und reduziert Schwellungen und ist seit langem die erste Wahl für Spitzensportler und Heimanwender auf der ganzen Welt.
Das ultimative Massageerlebnis
Aufwärmen und Erholen wie nie zuvor. Der Normatec 3 nutzt dynamische Luftkompression, um eine erholsame Massage zu erzeugen, die dir hilft, dich schneller zu regenerieren. 7 Kompressionsstufen und unsere patentierte Pulse-Technologie sorgen für eine präzise Behandlung von 5 sich überschneidenden Zonen mit ZoneBoost™, wobei Biomimikry genutzt wird, um die natürlichen Muskelpumpen und Einwegventile der Beine nachzubilden. Glaub uns, deine Beine werden dir danken.
Intuitives, überarbeitetes Design
Das überarbeitete Design des Normatec 3 Systems zeichnet sich durch eine intuitive Benutzeroberfläche, ein geringeres Gewicht und die Möglichkeit aus, über die mit Bluetooth® verbundene Hyperice App Funktionen der nächsten Stufe freizuschalten und individuell anzupassen. Einfach einstecken und das fortschrittlichste dynamische Luftkompressionssystem der Welt einschalten.
Wissenschaftlich untermauert, von den Besten genutzt
Normatec wurde von einem promovierten Arzt entwickelt und ist das originale, am meisten getestete und wissenschaftlich fundierte dynamische Luftkompressionssystem auf dem Markt. Normatec wurde entwickelt, um eine verbesserte Mobilität und tiefgreifende Heilungsergebnisse zu erzielen, und ist seit langem das vertrauenswürdigste System für Spitzensportler und Heimanwender auf der ganzen Welt, die ihr Wohlbefinden verbessern wollen.
Der Boot ist geeignet für Oberschenkeldurchmesser bis 73 cm und einer Schrittlänge von 71- 86 cm.
Produktdetails:
Inhalt: NormaTec 3 Steuergerät, Schlauch, Netzteil, zwei Beinaufsätze
Bluetooth drahtlose Technologie aktivierte App
Wiederaufladbare Lithium-Ionen-Batterie
Kompakte, leichte Bauweise
Anpassbare Zeit-, Druck- und Zoneneinstellungen
Zone Boost-Funktion
Verstärkte, langlebige Konstruktion
Zwei Jahre Garantie auf alle Komponenten
There aren't any asked questions yet.