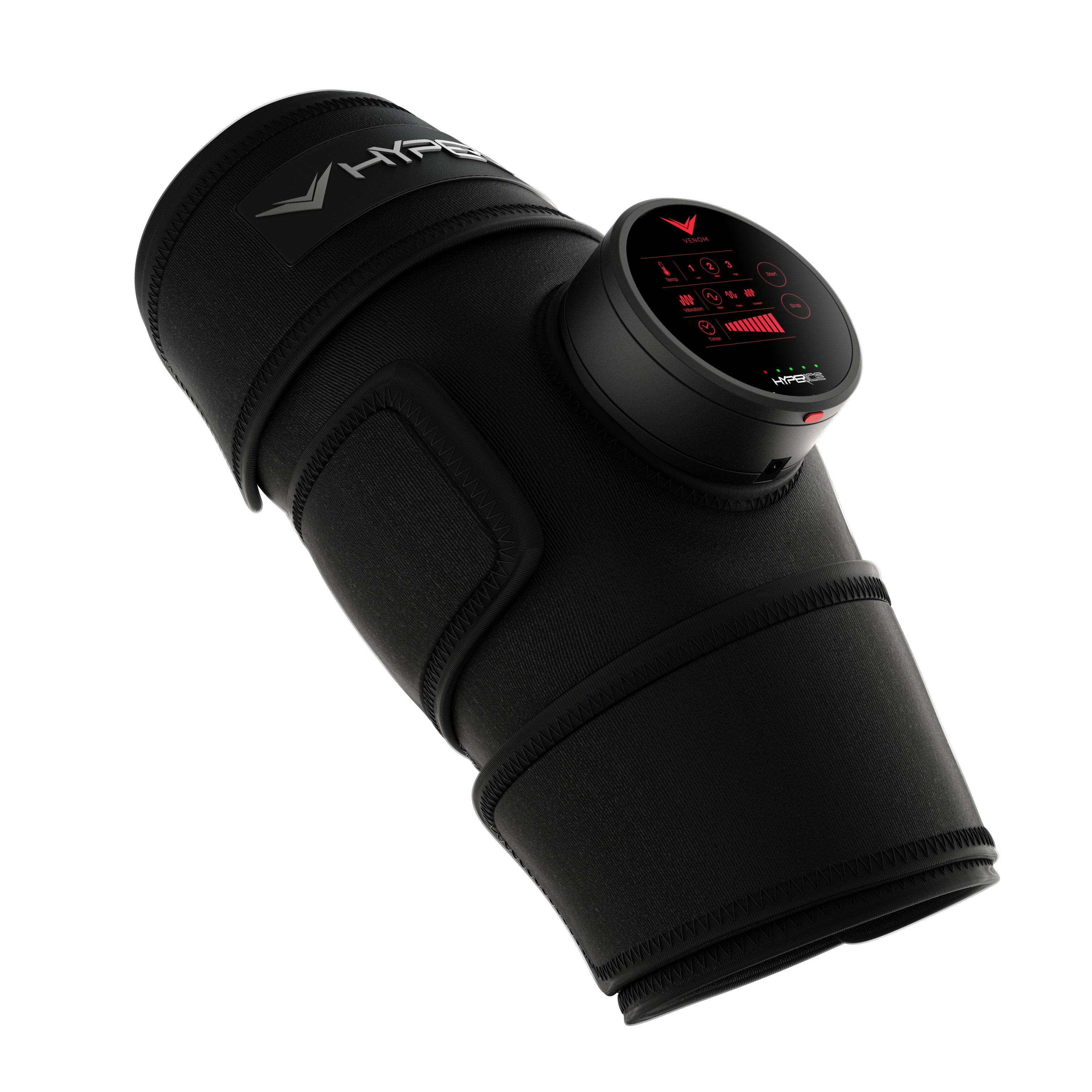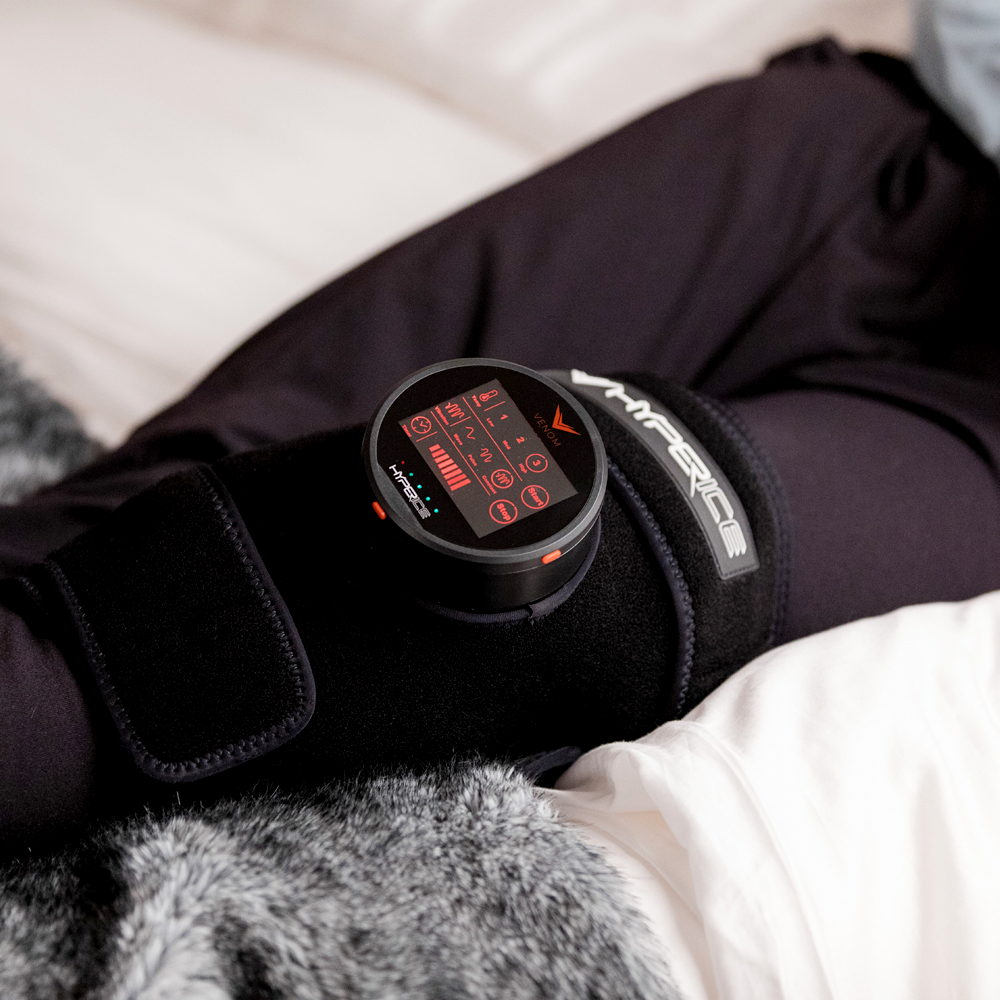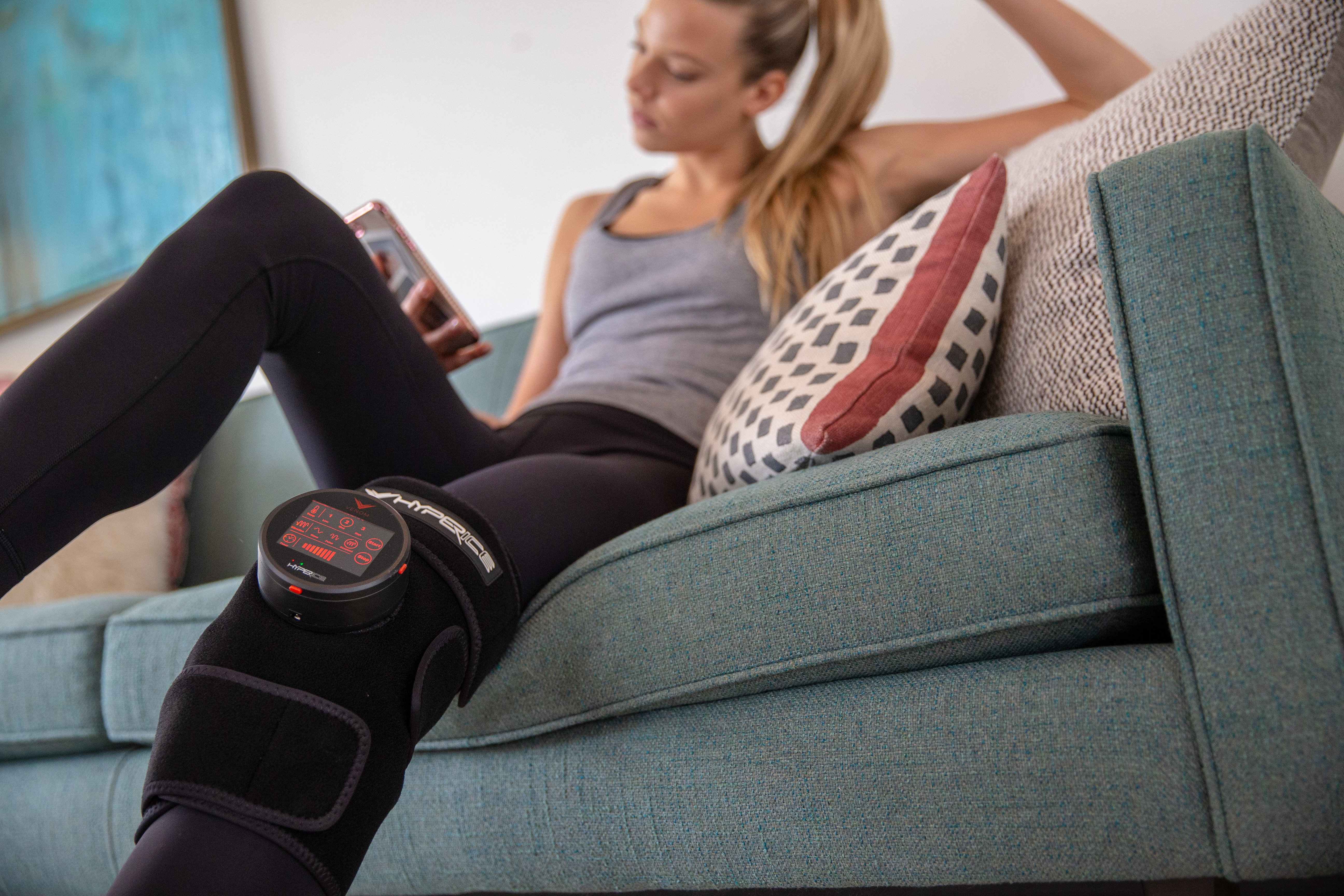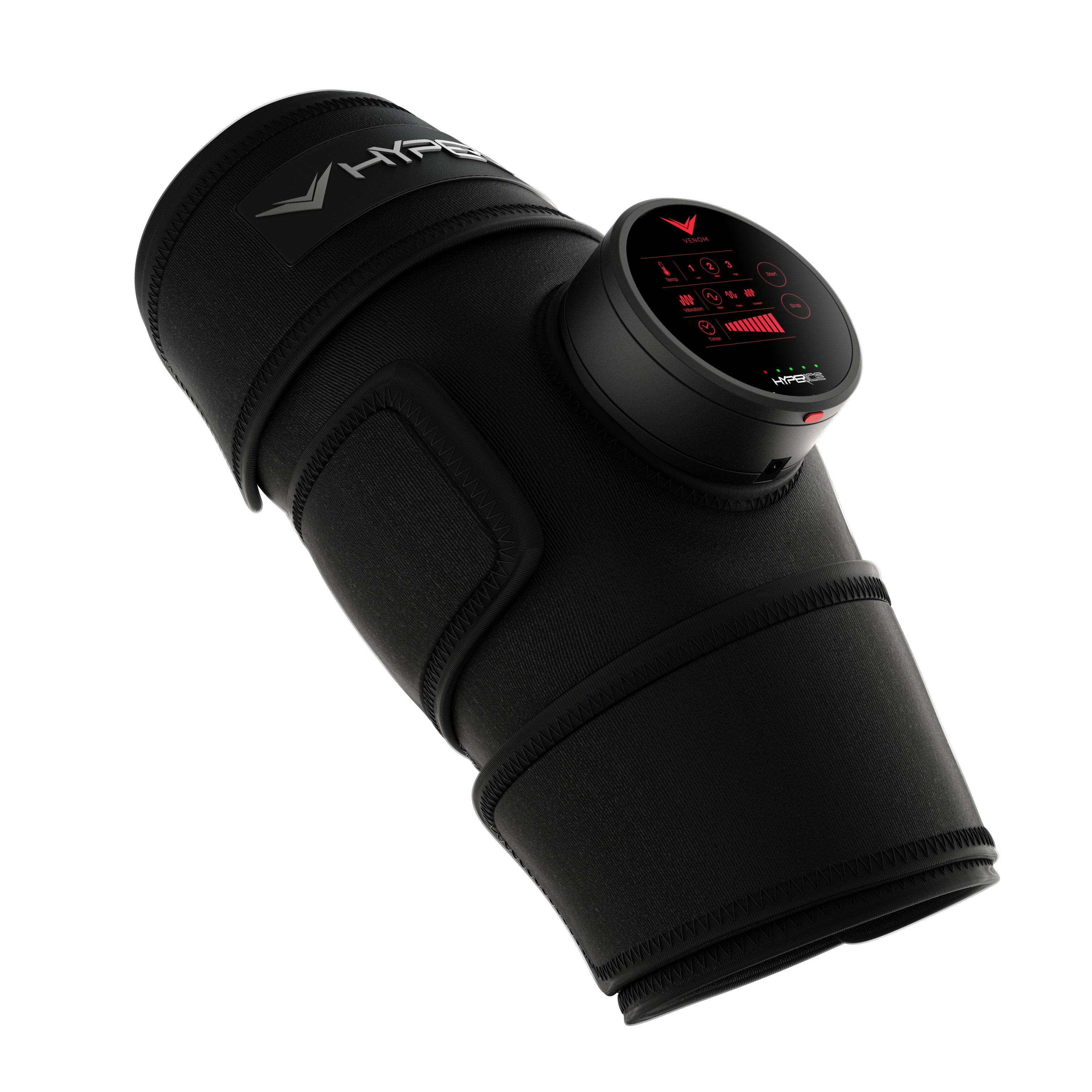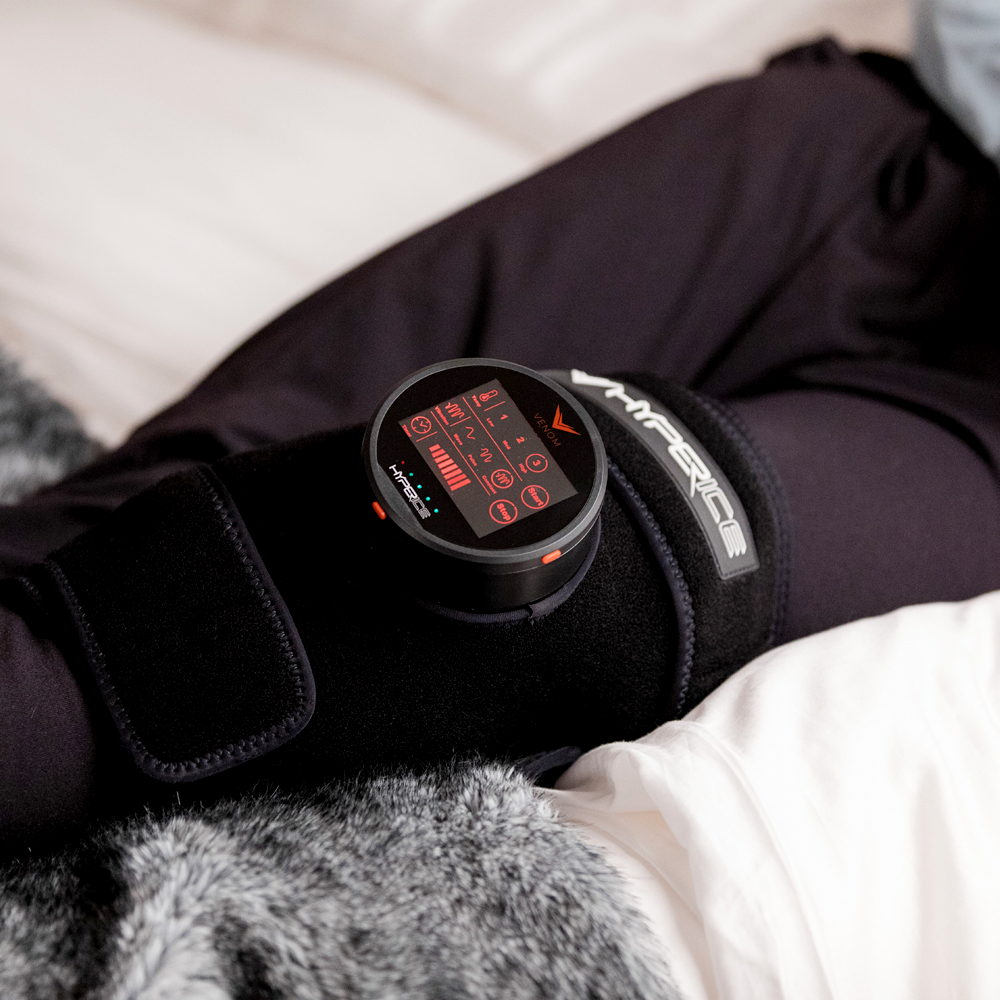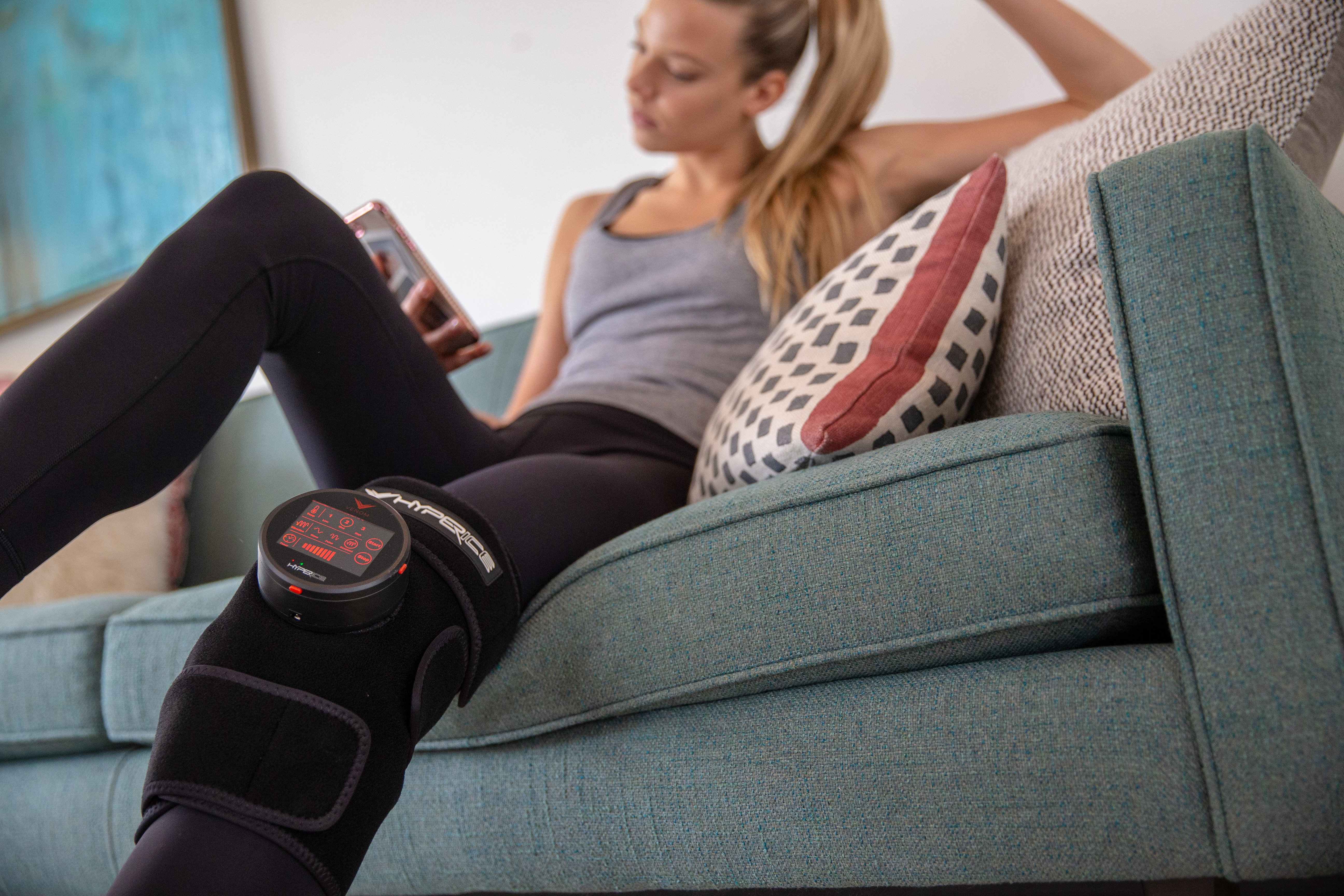 Optimal regeneration for your knee muscles
Control unit with digital touch screen
High quality neoprene
Three heat levels
Better results through combination of heat and vibration therapy
Accessories
You are still missing suitable accessories for your training? Select your (additional) training equipment here:
For more relaxation, better regeneration and therapy. !
In the USA,
Hyperice is already used by many athletes for regeneration and prevention.
In this regard, the brand convinces with advanced
products that take advantage of heat and vibration technology to optimally support the regeneration of the body
.
Venom massage bandage helps highly effective relaxation of the muscles in the knee by combining heat and vibration. Modern technology, based on the latest scientific findings, make the Venom one of the best devices to eliminate existing tensions or to act preventively against muscular hardening.
The digital touch screen allows you to customize the temperature, vibration type and duration for your optimal massage.
Product details
Control unit with digital touch screen
Square, large-surface heat distribution on knee
Three massage modes possible: constant, pulsating and variation Nanotechnology heats to 70° within 90 seconds
The lithium-ion battery supplies the Venom product with power for up to 2 hours
Turns off automatically after 20 minutes (optimal session time)
Three heat levels: Level 1: 55C / Level 2: 63C / Level 3: 72C
Adjustable neoprene closure (one size fits almost everyone)
Removable lithium-ion battery High quality neoprene
There aren't any asked questions yet.