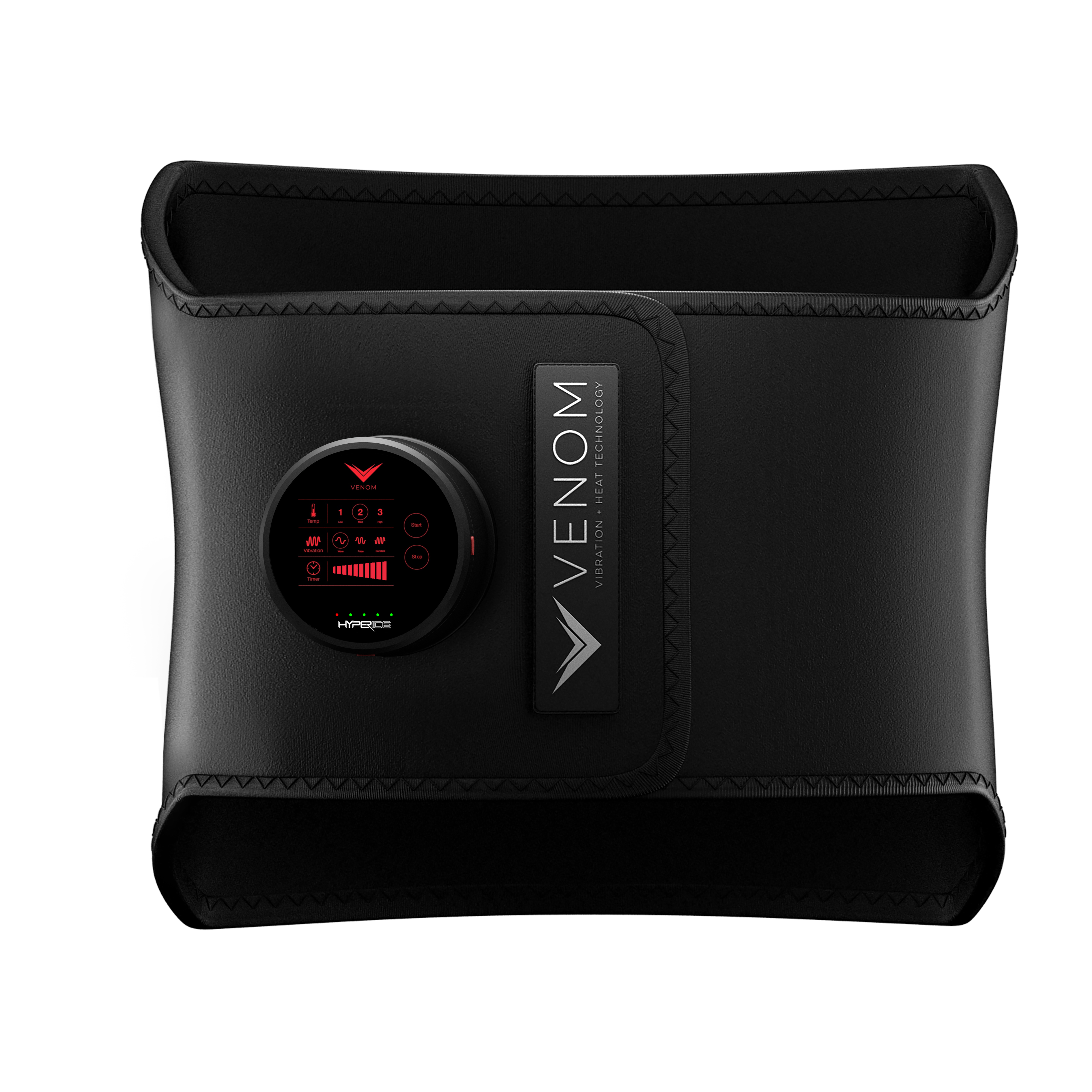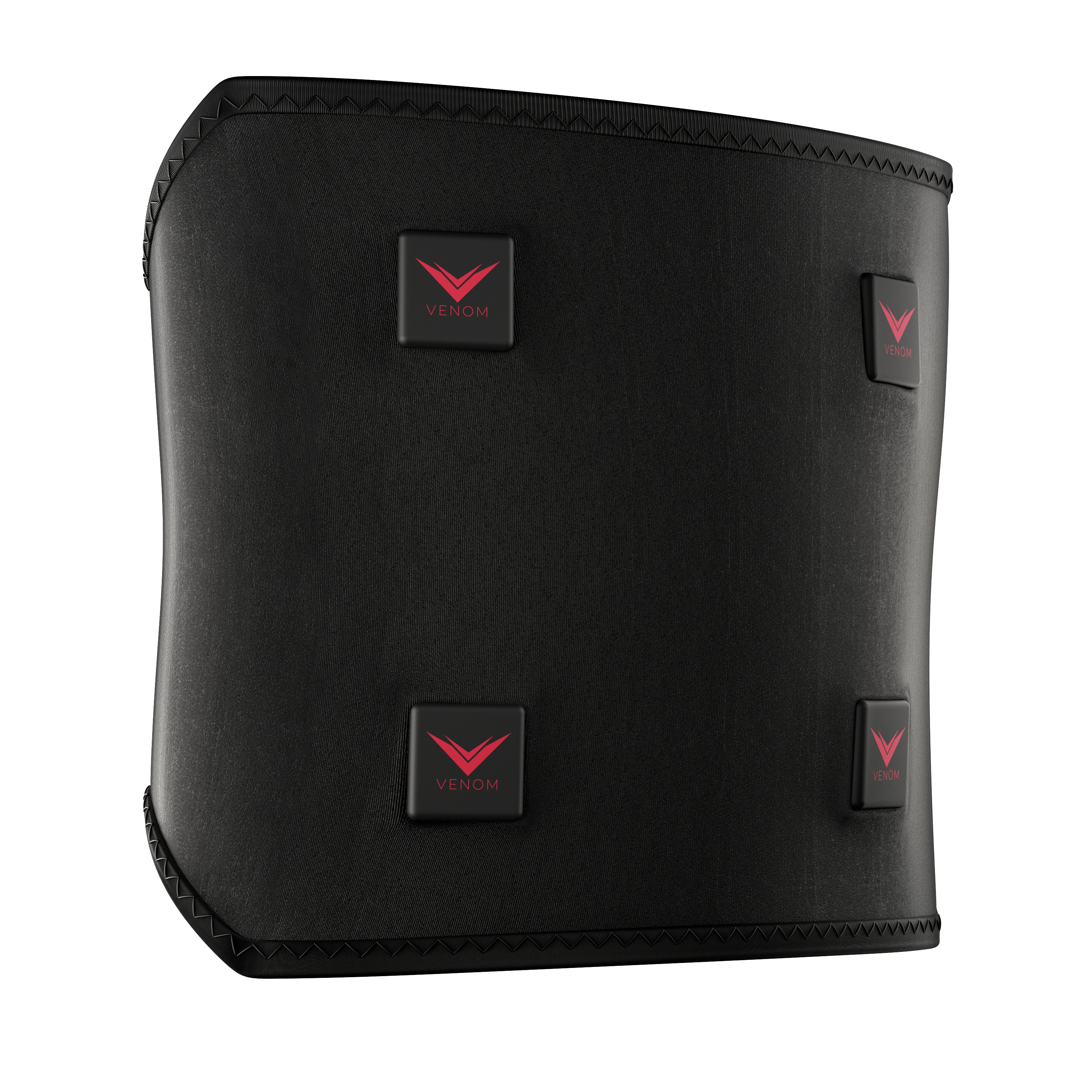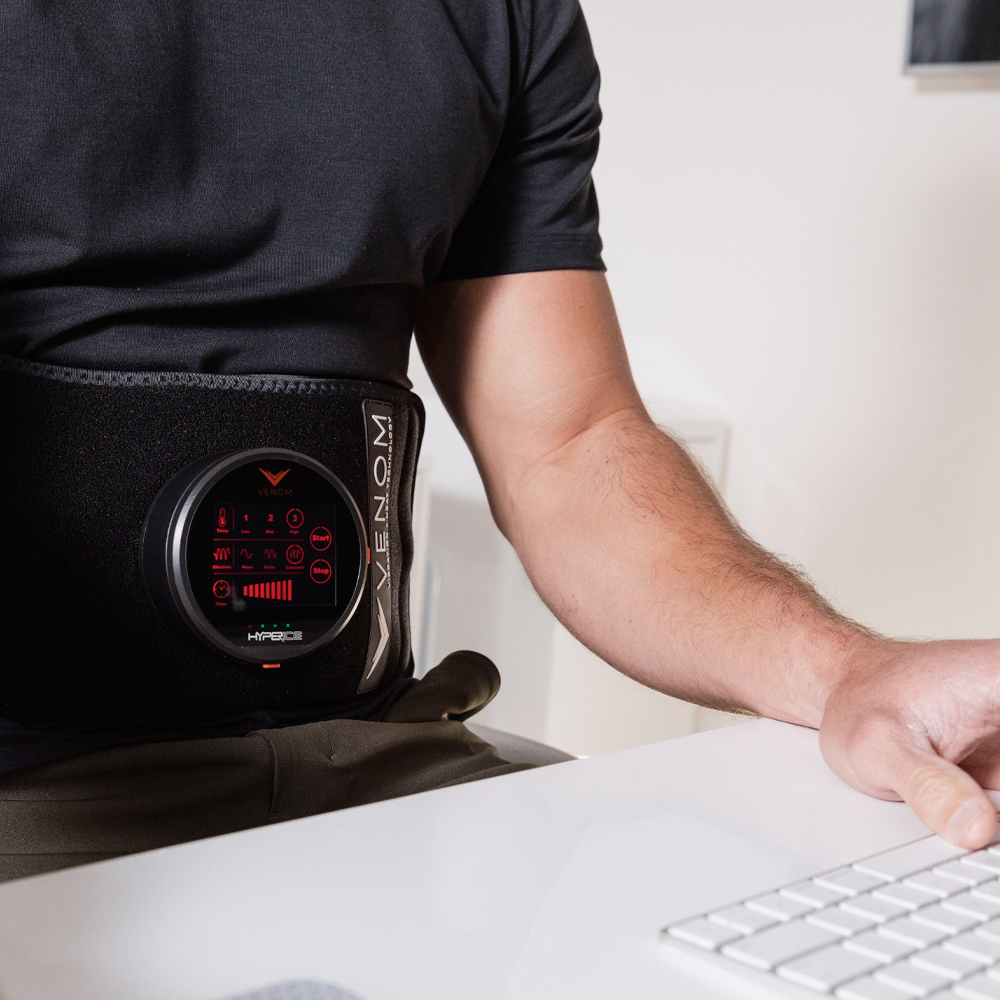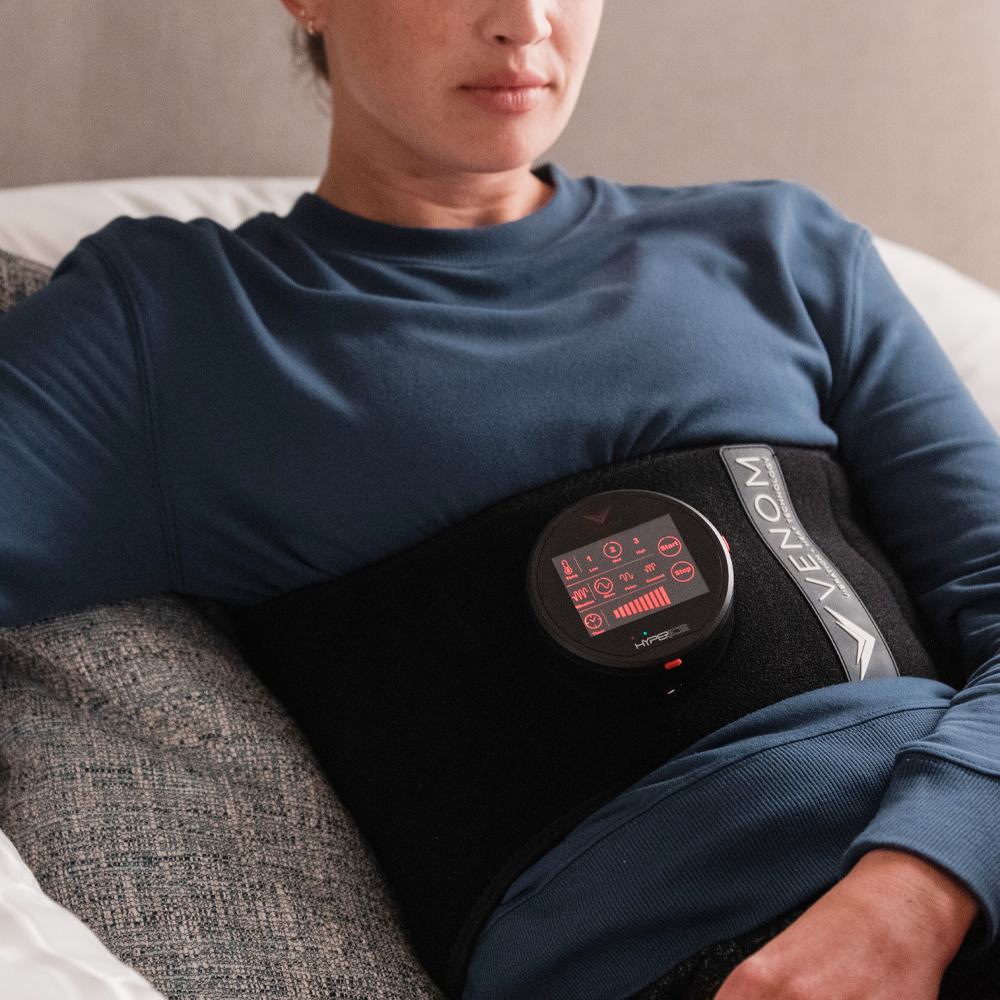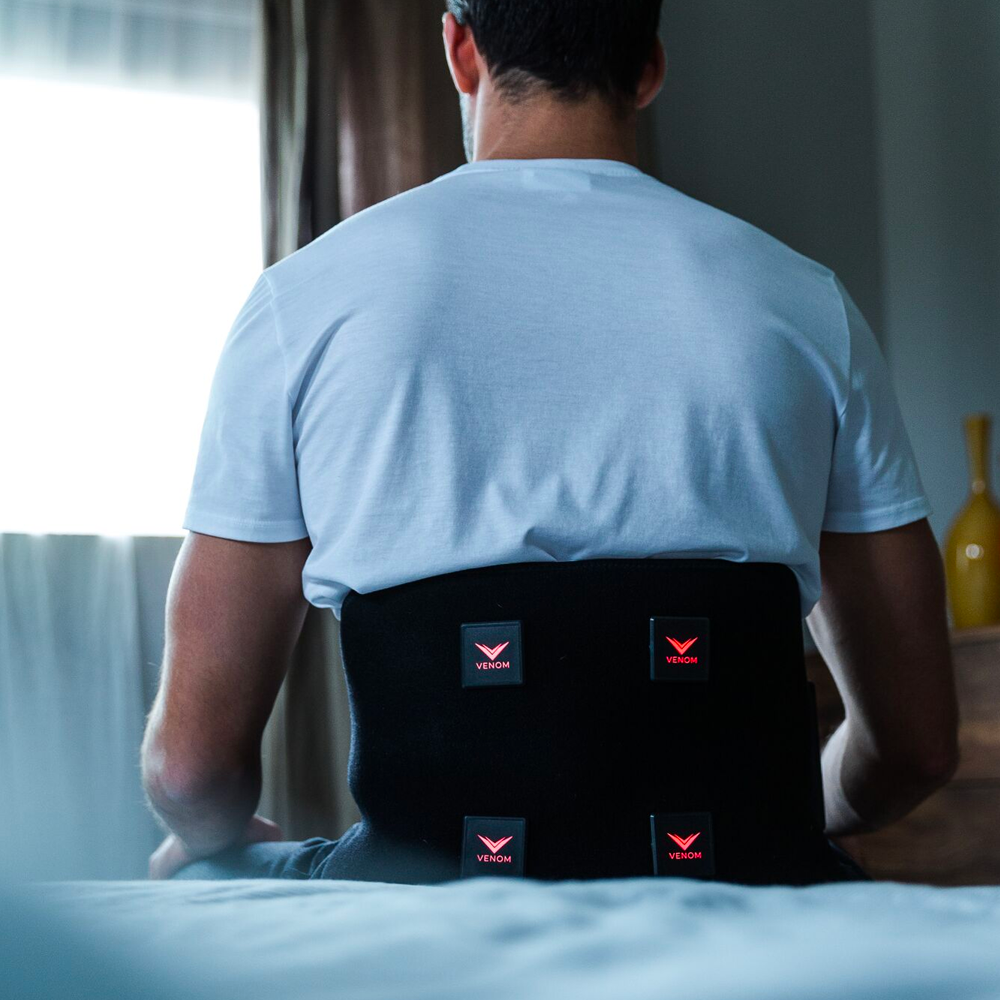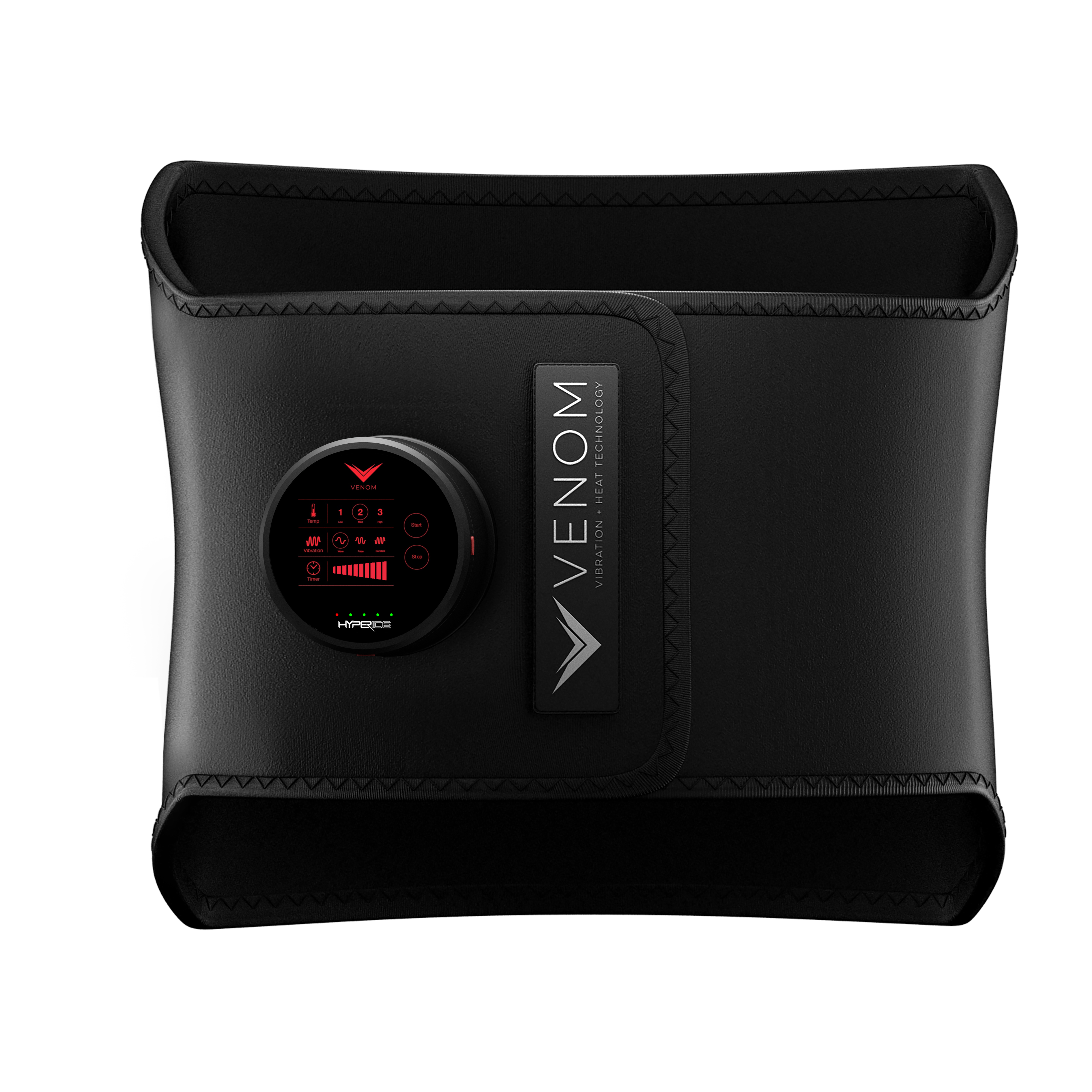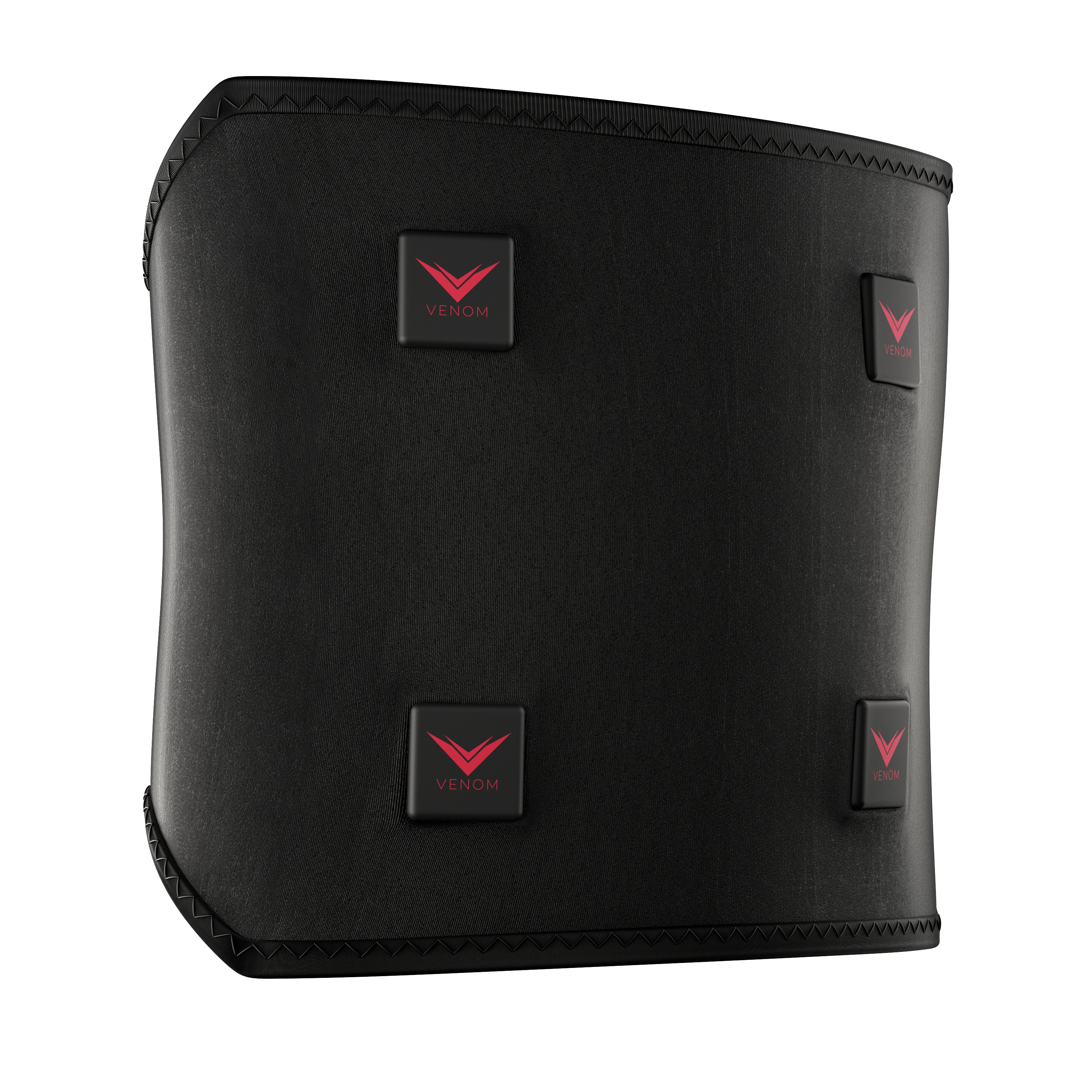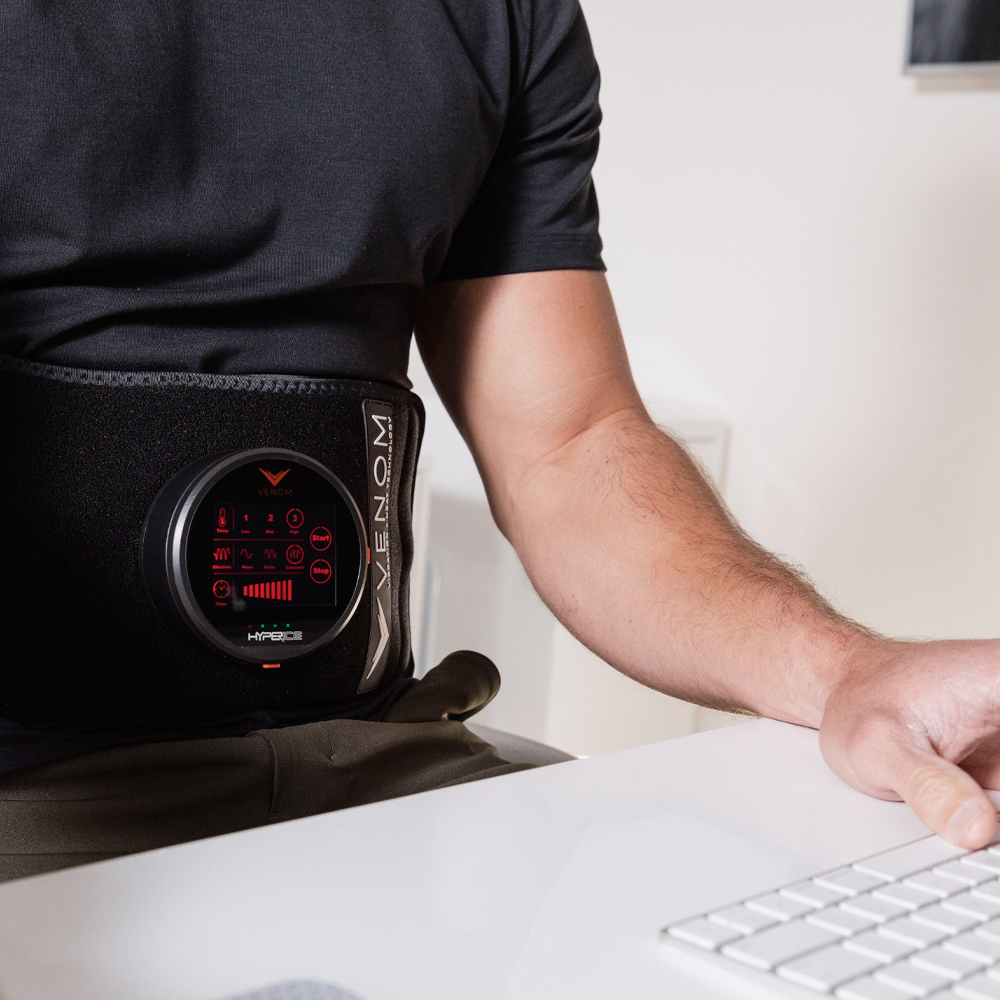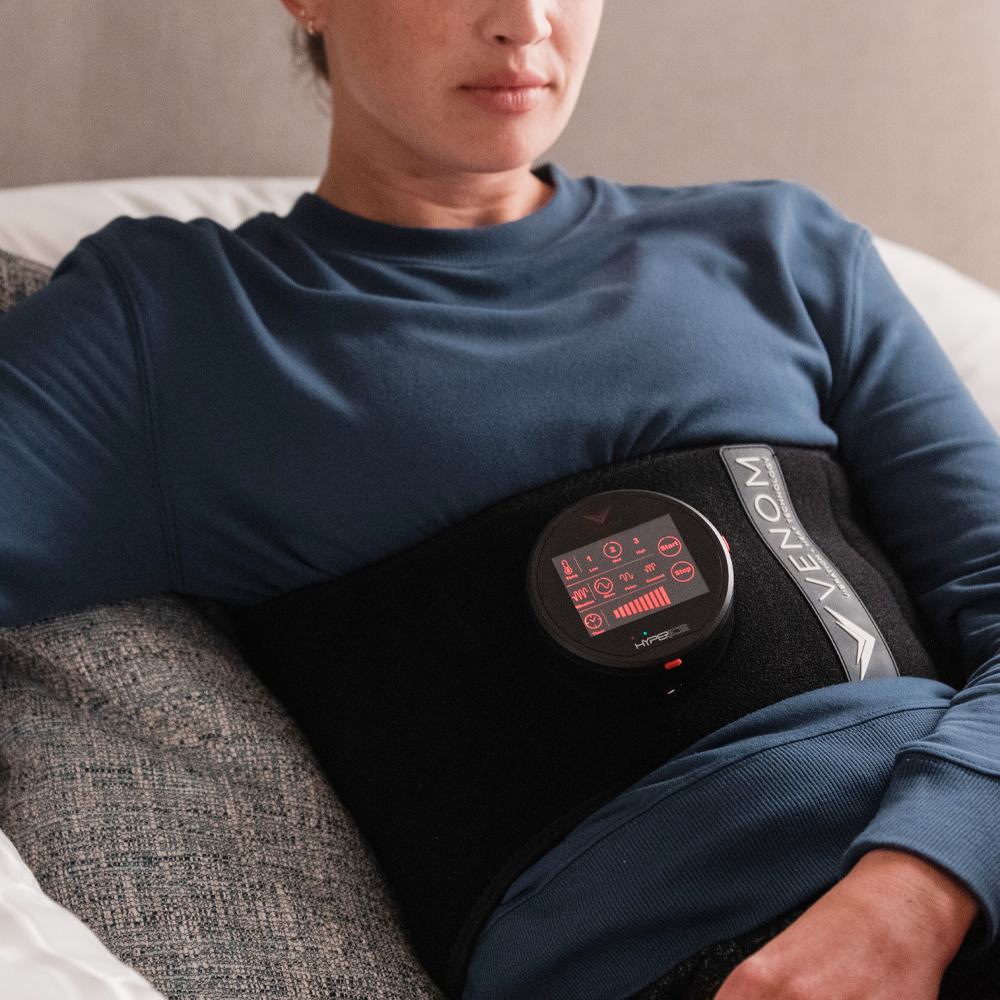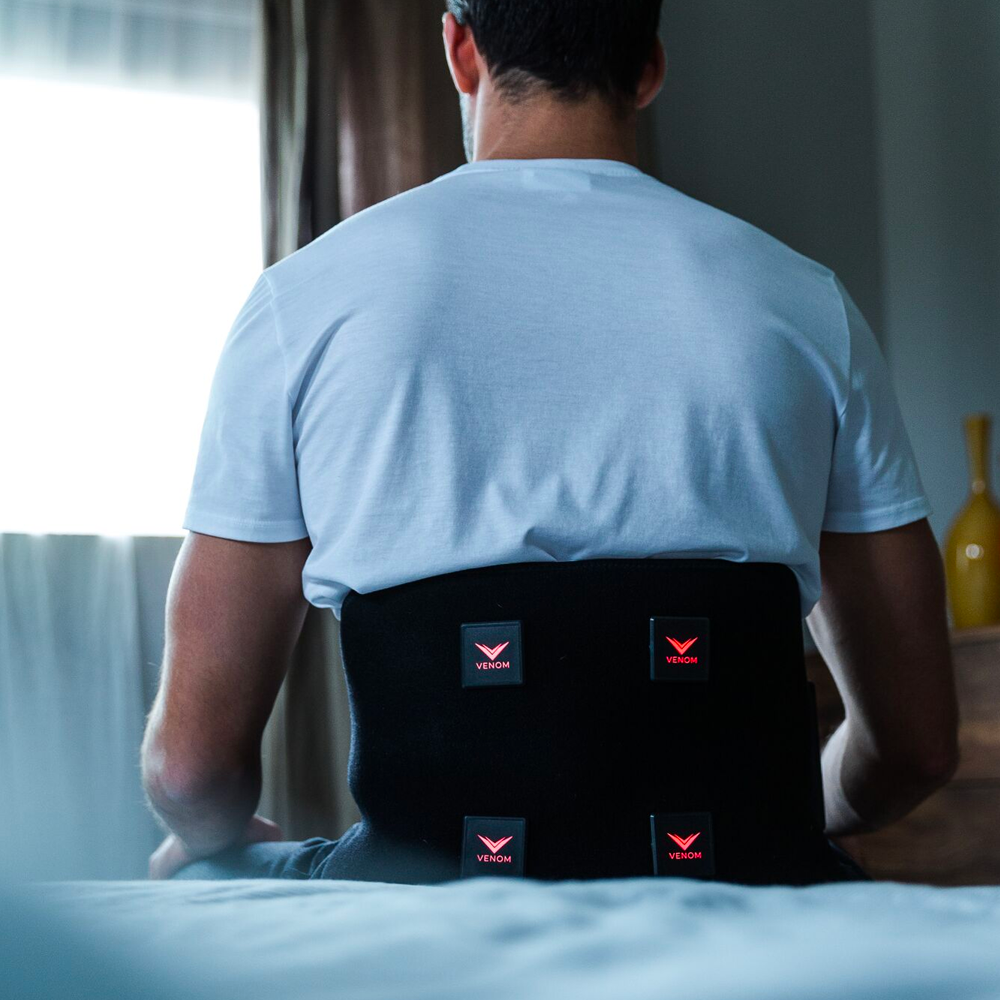 Optimal regeneration for your back muscles
Control unit with digital touch screen
4 vibration points
High quality neoprene
Three heat levels
Better results through combination of heat and vibration therapy
€225.00*
%
€249.95*
(9.98% saved)
Available, delivery time 1-3 days
Accessories
You are still missing suitable accessories for your training? Select your (additional) training equipment here:
For more relaxation, better regeneration and therapy
In the USA, Hyperice is already used by many athletes for regeneration and prevention. In doing so, the brand convinces with advanced
products that use the benefits of heat and vibration technology to optimally support the regeneration of the body.
Venom massage belt helps highly effective relaxation of muscles in the lower back by combining heat and vibration. Modern technology, based on the latest scientific findings, make the Venom massage belt one of the best devices to eliminate existing tensions or to act preventively against muscular hardening.
The digital touch screen allows you to customize the temperature, vibration type and duration for your optimal massage.
Product details
Control unit with digital touch screen
4 vibration points
many different massage sequences and intensity levels
nanotechnology heat
3 heat levels: Level 1: 55C / Level 2: 63C / Level 3: 72C
Flexible strap (one size fits almost everyone)
Weight: 1,6 Kg (incl. battery)
detachable lithium-ion battery
Battery life: 1 hour on high setting, Longer on low setting.
high quality neoprene
Question : Ist das Ladekabel und der Akku im Lieferumfang enthalten?
From : customer
Answer:
Hallo,danke für deine Frage. Ja Ladekabel und Akku für den Venom sind im Lieferumfang enthalten.Sportliche Grüße
Question : Sehr geehrte Damen und Herren, handelt es dich bei diesem Produkt um das neuere Hyperice - Venom back "V2" oder um das ältere "Hyperice Venom back"? Vielen Dank im Voraus für die Antwort. MFG Oliver Reiff
From : customer
Answer:
Hallo,danke für deine Frage. Es handelt sich hier um den Venom Back V2.Sportliche Grüße