Fit without equipment for women (book)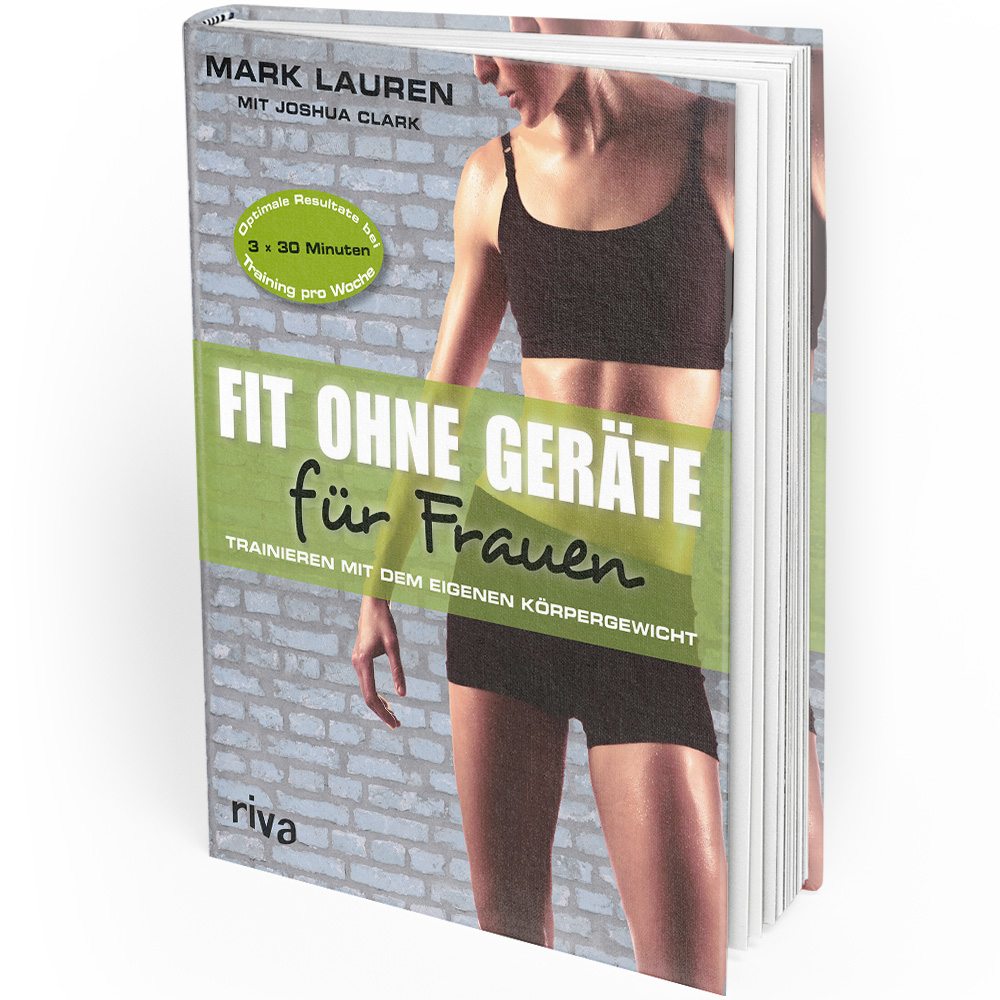 Fit without equipment for women (book)
Training with your own body weight
No equipment required
Book especially for women
160 pages by Mark Lauren

Available, delivery time 1-3 days
Accessories
You are still missing suitable accessories for your training? Select your (additional) training equipment here:
Fit without equipment for women (book)
With his book Fit ohne Geräte, fitness expert Mark Lauren has impressively proven that we don't need any new-fangled training equipment to get in top shape in no time. His method of bodyweight training does not require any equipment and uses only your own body weight as resistance, but is much more efficient than equipment training or aerobics. The exercises can be performed in a small space and require a minimum of time - a fitness formula that is ideal for the modern working man.
For his new book, the author has adapted the concept to the special needs and training goals of women. Unlike men, they usually don't want big muscles, but rather toned arms, slim thighs and a flat stomach. With Lauren's workouts, all this can be achieved quickly and easily: Working out for 30 minutes three to four times a week is all it takes to get lean, strong and in top shape in record time.
160 pages
Mark Lauren
Mark Lauren is a certified athletic trainer with the U.S. Army and in that capacity has prepared over 700 elite soldiers for their deployment to Special Operations. He is constantly on the move, living wherever he is needed as a trainer and instructor. On the side, he trains triathlon and Muay Thai. In Thai boxing, he fights at the professional level. His book Fit ohne Geräte is one of the best-selling German fitness books in 2011.
Joshua Clark
Joshua Clark is a personal trainer and book author. He was nominated for the National Book Critics Circle Award for his book Heart Like Water about Hurricane Katrina. He lives in New Orleans.
There aren't any asked questions yet.