Fit without equipment - The 90-day challenge for men (book)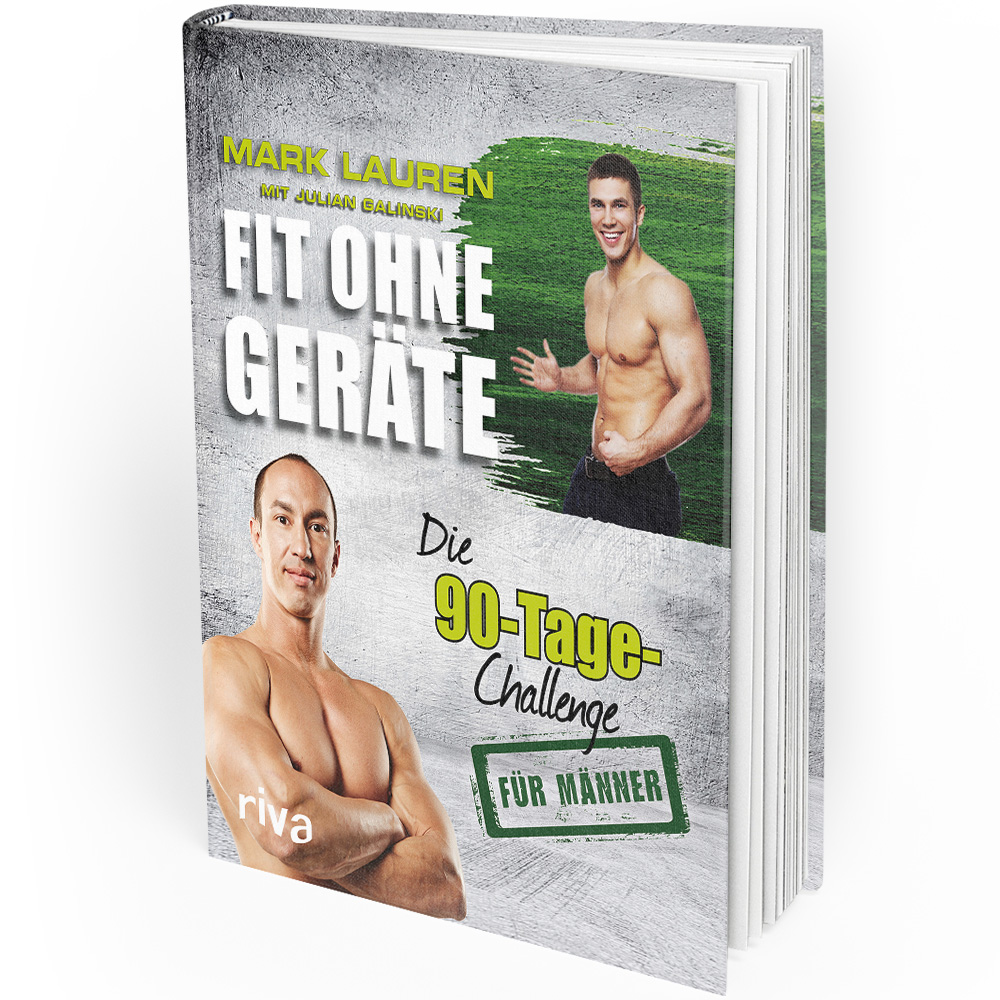 Fit without equipment for men
The most successful and effective fitness formula ever
Program with coordinated nutritional concept
Training with your own body weight
Reach your goals in the shortest time possible
Available, delivery time 1-3 days
Accessories
You are still missing suitable accessories for your training? Select your (additional) training equipment here:
The 90-Day Challenge-for Men
Fit without equipment is the most successful and efficient fitness formula of our time. Millions of people around the world train according to Mark Lauren's proven concept: equipment-free, at any location and using only their own body weight as resistance. This new intensive program is even easier to implement and has been specially designed to get the most out of you in three months.
You don't have to put together exercises and training plans, because the 90-Day-Challenge specifies exactly what and how to train day by day. In addition, it contains a nutrition concept that is optimally matched to the program and lifestyle tips from fitness guru and bestselling author Mark Lauren. Now it's time to stick with it! In 90 days you will be amazed at the great changes that are possible with bodyweight training and the right nutrition in such a short time.
About the author
Mark Lauren is a certified athletic trainer in the U.S. military and in that capacity has prepared over 700 elite soldiers for their deployment to Special Operations. He is constantly on the road, living wherever he is needed as a trainer and instructor. On the side, he trains triathlon and Muay Thai. In Thai boxing, he fights at the professional level. His book Fit ohne Geräte is one of the best-selling German fitness books in 2011.
There aren't any asked questions yet.