Extreme Portable Bumper Plate Holder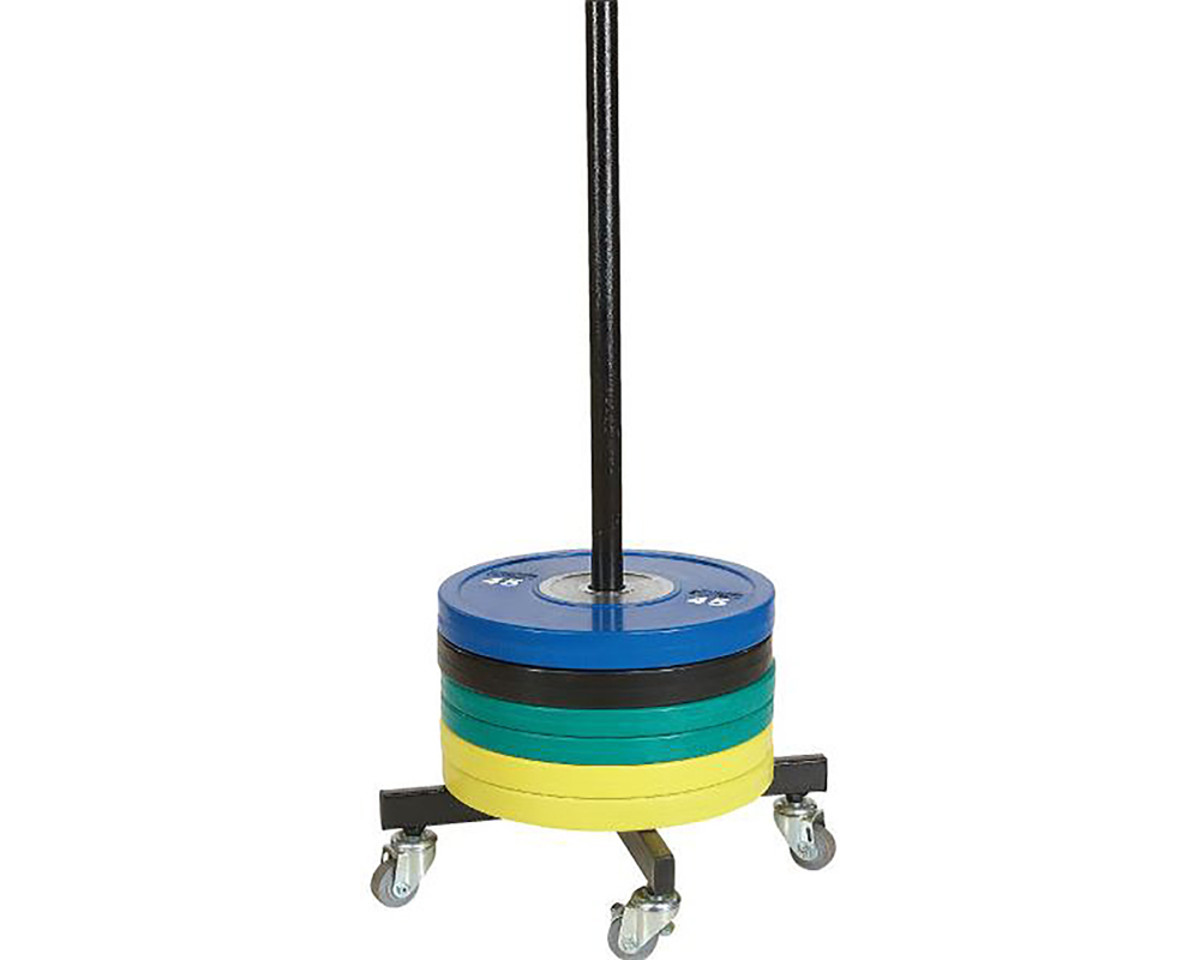 Space saving!
vertical storage of the bumper plates
heavy duty casters, so you can easily move the rack on any floor.
Accessories
You are still missing suitable accessories for your training? Select your (additional) training equipment here:
Details:
The PB Extreme Portable Bumper Plate Rack stores bumper plates vertically to save space in your workout arena.
Features:
Space Saving! The rack stores the bumper plates vertically.
Heavy duty casters allow you to easily move the rack on any floor.
The vertical post is 36" (91.44 cm) high and can hold up to ten 45 lb. (20.4 kg) bumper plates.
Base measures 25" x 25" (63.5 cm x 63.5 cm) .
* Plates not included.
There aren't any asked questions yet.