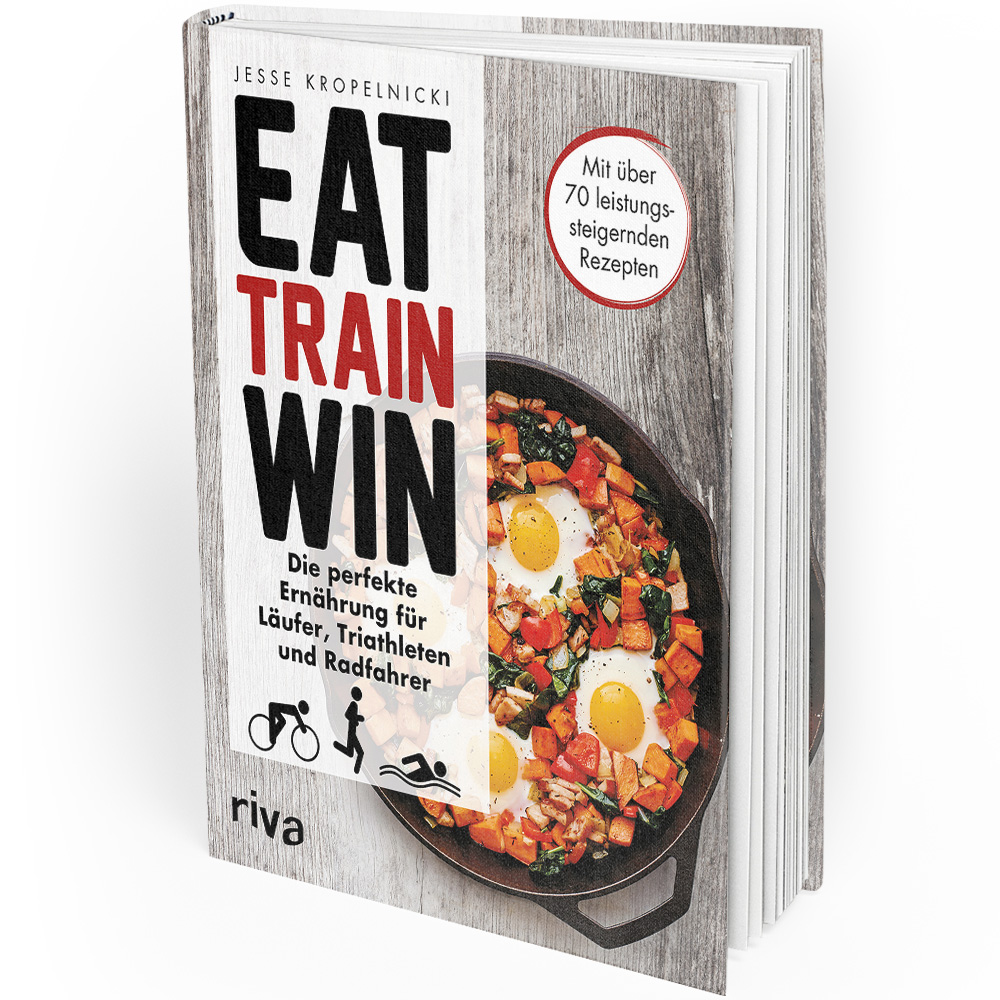 Eat. Train. Win. (Book)
Better nutrition for optimal performance
Detailed nutrition plans included
Coordinated recipes for endurance sports
The right combination of nutrients
Available, delivery time 1-3 days
Accessories
You are still missing suitable accessories for your training? Select your (additional) training equipment here:
The perfect nutrition for runners, triathletes and cyclists.
This comprehensive nutrition guide provides runners, triathletes and cyclists with the optimal foundation for their endurance sports with the help of detailed nutrition plans and perfectly coordinated recipes.
Nutrition is just as important for athletic performance as the training itself, and different training and racing situations require different combinations of nutrients.
Written by one of the world's leading triathlon coaches, Eat. Train. Win contains a detailed theory section and more than 70 recipes that will help you improve your personal performance and achieve your best form.
About the Author
Jesse Kropelnicki is a professional triathlon coach and the founder of QT2 Systems, an international endurance training and nutrition company. His list of clients and customers includes Ironman winners and U.S. National Team athletes. He lives in Massachusetts, USA, with his wife and two children.
To the reading
There aren't any asked questions yet.