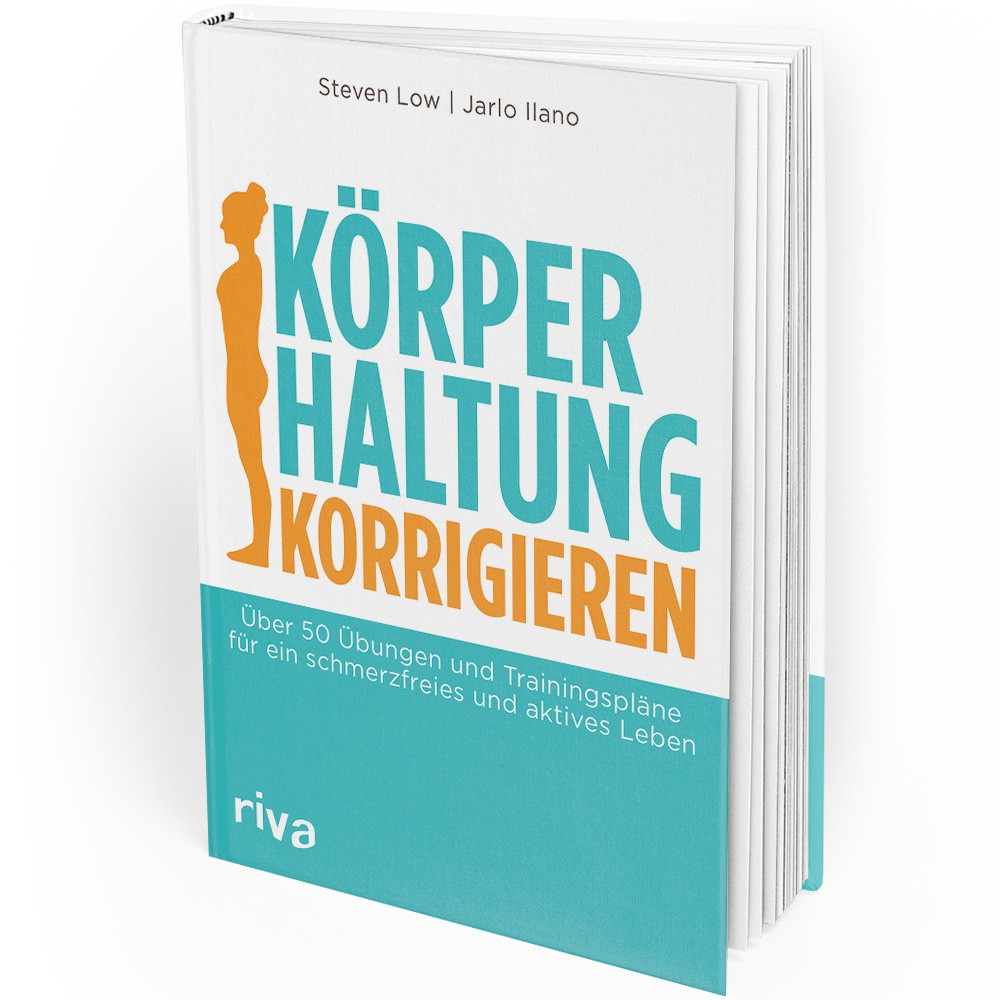 Endlich eine bessere Körperhaltung erreichen mit einfachen Übungen für den Alltag
Körperhaltung dauerhaft verbessern
Erklärung zur Entstehung von Fehlhaltungen
Anleitung zur Änderung von Gewohnheiten

Steigerung von Kraft, Beweglichkeit und Stabilität

Available, delivery time: 1-3 days
Over 50 exercises and training plans for a pain-free and active life.
Do you sit too much or often assume an unhealthy position for a long period of time? Do you feel immobile? Do you suffer from poor posture and its consequences such as back pain and tension? With the right exercises, you can remedy these ailments and permanently improve your posture.
Physical therapists Steven Low and Jarlo Ilano provide the necessary background knowledge: Practical explanations of how poor posture develops and how it limits your performance and activity, as well as instructions on how to change habits and correct your posture, will help you develop new routines and integrate them into your daily life. With 55 exercises to increase flexibility, stability, strength, and endurance, as well as workout plans for specific ailments, you can target your body. Whether you're at home, in the office, or on the road, the simple exercises can be implemented quickly and anywhere, so you can work on your posture at any time and lead an active, pain-free life.
About the authors
Steven Low studied biochemistry and has a doctorate in physical therapy. He is a former gymnast and coach and has spent the last several years researching extensively on the scientific basis of fitness, health, and nutrition. He has also acquired extensive expert knowledge on the subject of injury prevention. He is the author of the international bestseller Overcoming Gravity.
Jarlo Ilano has been a physical therapist and orthopedic surgeon for over 20 years, specializing in neck and back rehabilitation with a focus on manual therapy. He is also a martial arts trainer.
There aren't any asked questions yet.