Core Training Total(Book)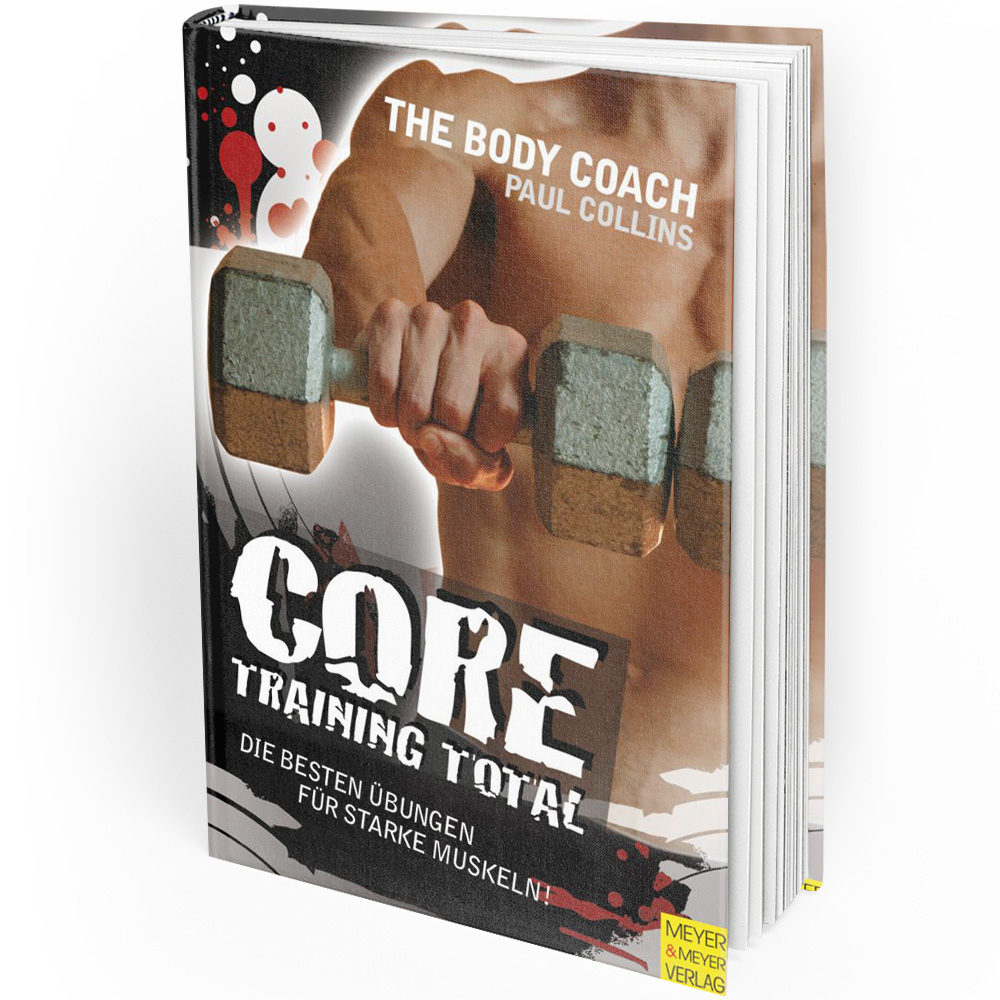 The Core Training Book
Practical exercises for self-training
Step-by-step exercise description
Varied design possibilities
Available, delivery time 1-3 days
Accessories
You are still missing suitable accessories for your training? Select your (additional) training equipment here:
The best exercises for strong muscles
Core - Training Total contains practical, easy-to-perform exercises that can help adults, athletes, coaches, and fitness enthusiasts alike develop their body strength to the fullest using their own body weight. Paul Collins takes a step-by-step approach to his coaching concept and provides detailed descriptions of more than 100 exercises, which, because of the variety of applications, make the training program very varied.
About the author
Paul Collins, Australia's Personal Trainer®, is a specialist in personal fitness, back fitness and weight loss. Not only does he have years of experience in fitness training, but he also holds international certifications as a strength and conditioning coach, personal trainer, first responder and athletic trainer. Collins is the creator of the Body Coach® training products and education programs. He has won numerous awards as a personal trainer and has over 20 years of experience. His clients include world-class athletes, Australian Olympians and television stars.
There aren't any asked questions yet.