Coach to Coach (Book) defective copy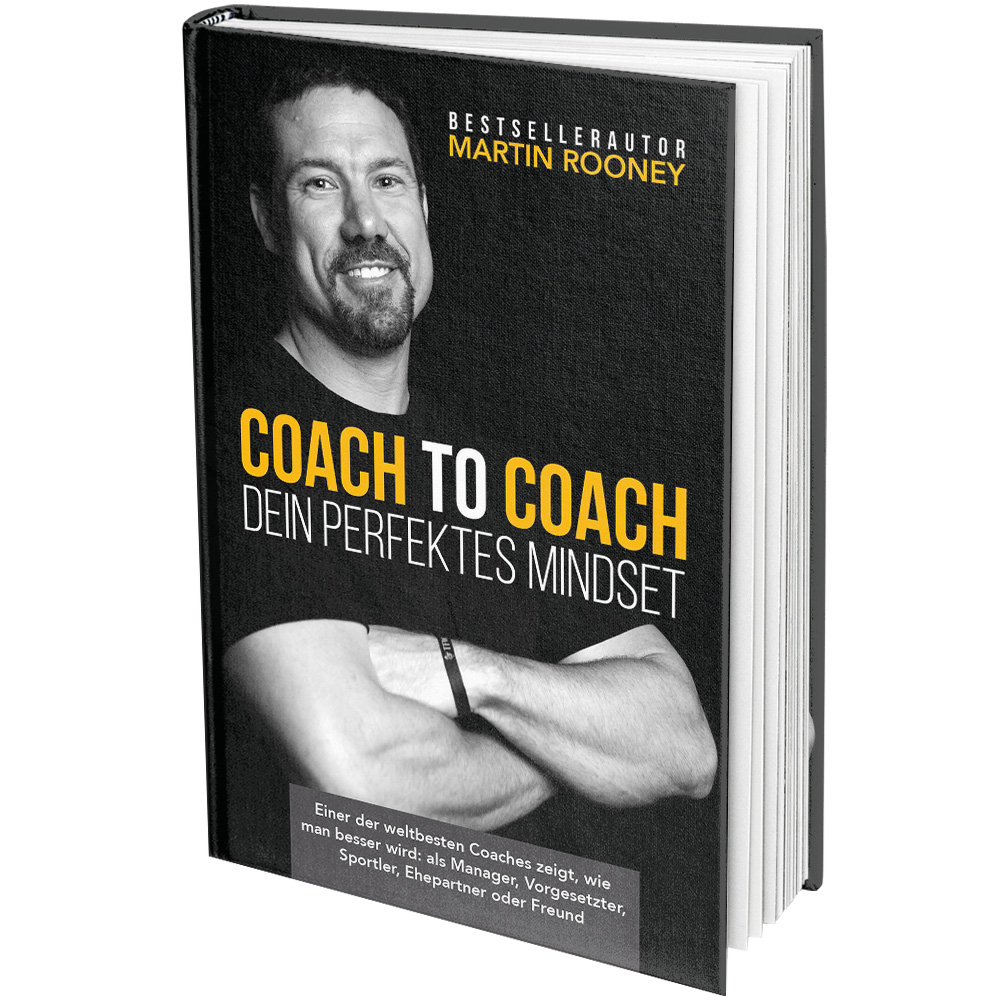 This product is currently not available
Martin Rooney
Mängelexemplar
Ratgeber für Coaches
Erfahrungsberichte das Proficoachs Martin Rooney
Leseprobe und Inhaltsverzeichnis sind in der Beschreibung verlinkt
Hardcover, 192 Seiten
ISBN: 978-3-95972-366-4
€5.00*
%
€19.99*
(74.99% saved)
This book is a defective copy
For more than 20 years, Martin Rooney has coached professional athletes, Olympic champions, and business leaders to the highest levels of performance. Drawing on his many years of experience and thousands of real-life examples, he shows what works and what doesn't.
Whether one's profession is manager, athlete, teacher, parent, or coach, Rooney explains how to get people where they want to go.
That's because coaches can impact their students' lives in positive or negative ways - building them up or tearing them down. So the world needs better coaches in all areas of life.
About the author
Martin Rooney
is an internationally recognized expert in fitness training for martial artists and has prepared world-class fighters for UFC and IFL fights, Pride Fighting Championship, ADCC Submission Wrestling World Championships and Olympic Games.
There aren't any asked questions yet.