Bodybuilding - The manual for the competition ( Book ) Mängelexemplar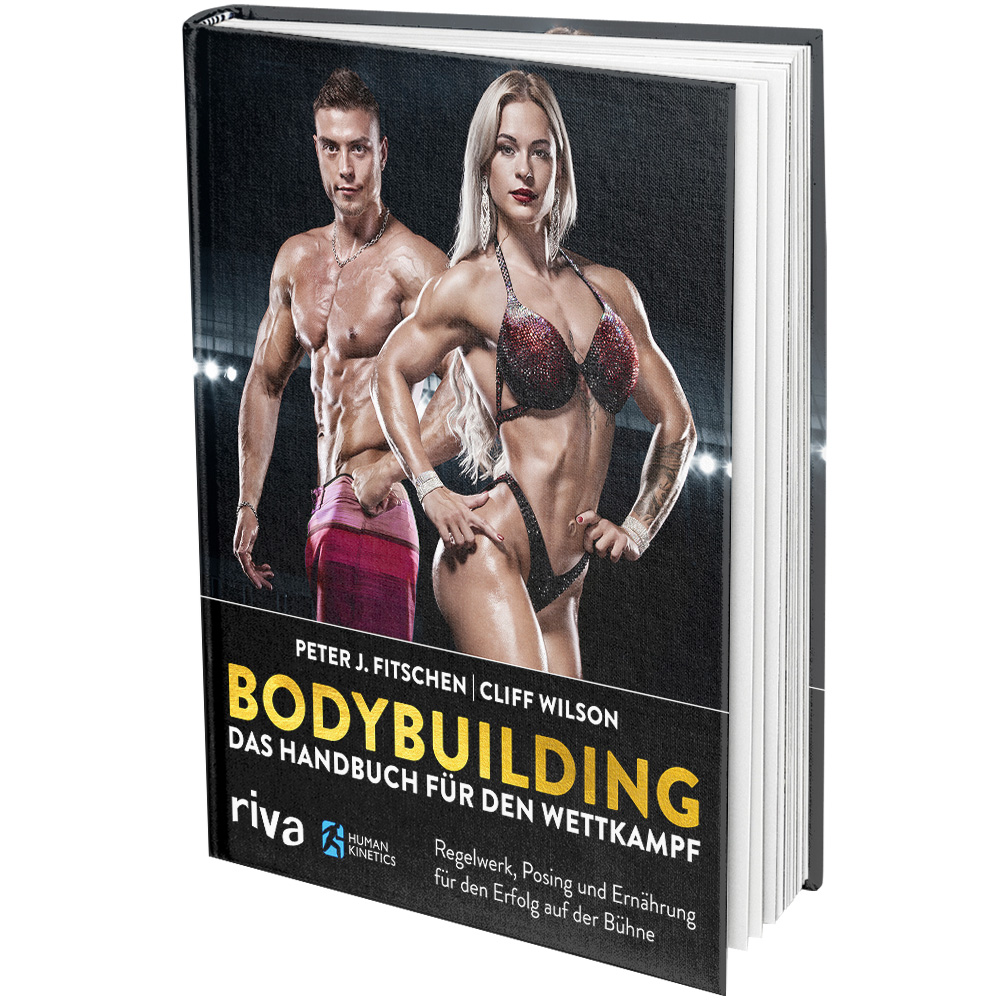 Peter J. Fitschen | Cliff Wilson

Defective copy
Rules, posing and nutrition for success on stage
Softcover, 320 pages
ISBN: 978-3-7423-1194-8
€5.00*
%
€16.99*
(70.57% saved)
The book is a defective copy.
Bodybuilding is no longer a niche sport. Professional bodybuilders are social media stars and more and more fitness enthusiasts are interested in it. Yet there is often uncertainty about how to properly prepare for competitions. What are the judging criteria and rules? How do you practice posing? How does a competition diet work? Bodybuilders Peter J. Fitschen and Cliff Wilson have helped countless athletes achieve success on the stage as coaches. They pass on their many years of experience in their book and explain in detail everything that beginners and advanced athletes need to know for optimal competition preparation.
Peter J. Fitschen
holds a doctorate in nutrition science and biology. He has been competing in bodybuilding competitions since 2004, and as a professional athlete since 2012. In addition, he trains numerous bodybuilders.
Cliff Wilson
is a professional bodybuilder and one of the most successful coaches in this sport. He coached over a hundred professional athletes, including nine world champions. He also writes for fitness magazines and websites and lectures worldwide.
There aren't any asked questions yet.