Advanced Kettlebell Training (Book)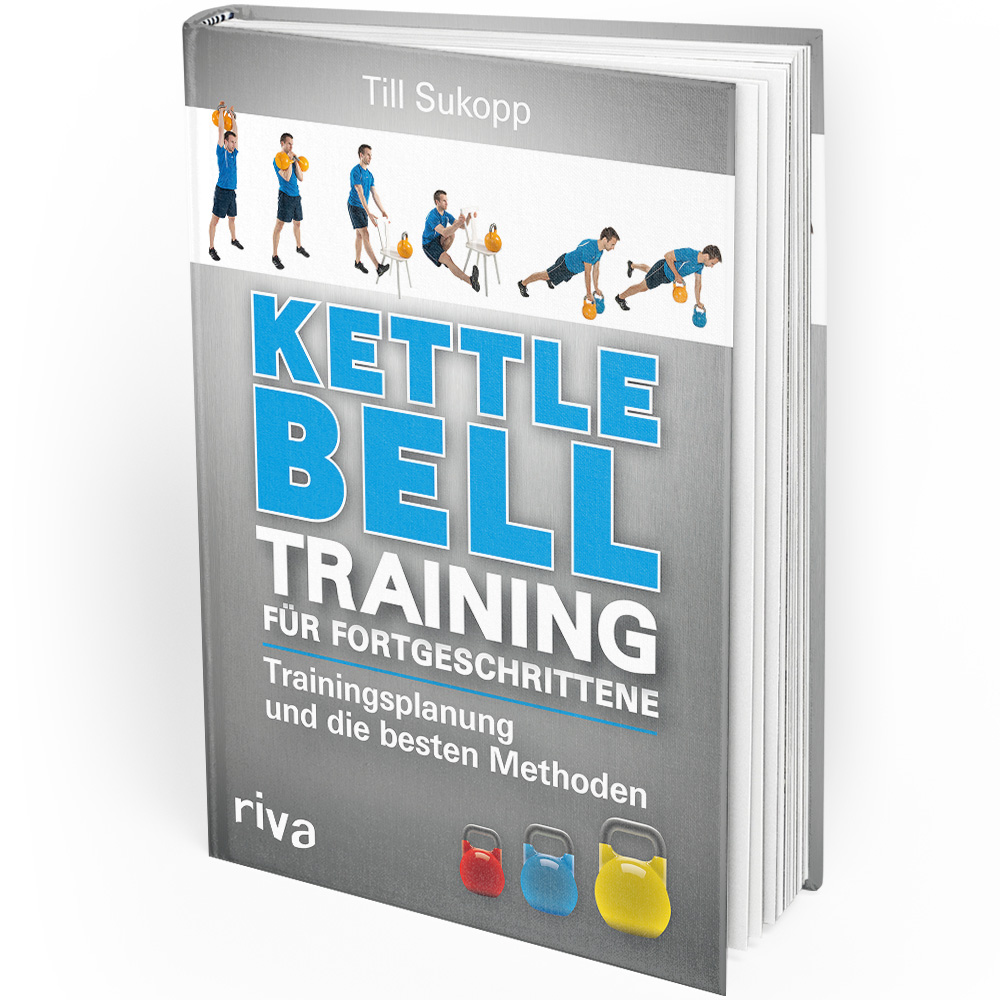 The second book by Kettlebelle expert Till Sukopp
The successor of the successful book "Kettlebell Training Book
Compilation of an individual training plan
presentation of the most effective exercises
Training methods for the optimal achievement of objectives
Available, delivery time 1-3 days
Accessories
You are still missing suitable accessories for your training? Select your (additional) training equipment here:
Training planning and the best methods
After his bestseller The Great Kettlebell Training Book, Germany's most renowned kettlebell expert Till Sukopp now presents a book for advanced exercisers that starts where its predecessor leaves off. The reader learns how to create a program tailored to his or her individual training goals. To this end, the author presents an overview of the most effective exercises and shows how best to incorporate them into a training program to achieve optimal results.
He introduces a variety of training methods, such as graded partial repetitions, ladder, super-slow, stack, circuit or 5-x-5 training to effective periodization. It also explains how to recognize overtraining and how to counteract it. Till Sukopp's comprehensive manual gives the reader the best methods and shows how to get the most out of kettlebell training.
About the author
Dr. Till Sukopp studied sports science at the German Sport University Cologne and earned his doctorate in sports medicine. He acquired his extensive practical knowledge through various trainer and speaker activities as well as competition experience in various sports. For 15 years he has been intensively involved in effective minimal programs and functional training methods. He runs a training hall where he offers individual, group trainings, workshops and seminars.
There aren't any asked questions yet.