ANCORE Trainer incl. Strap Mount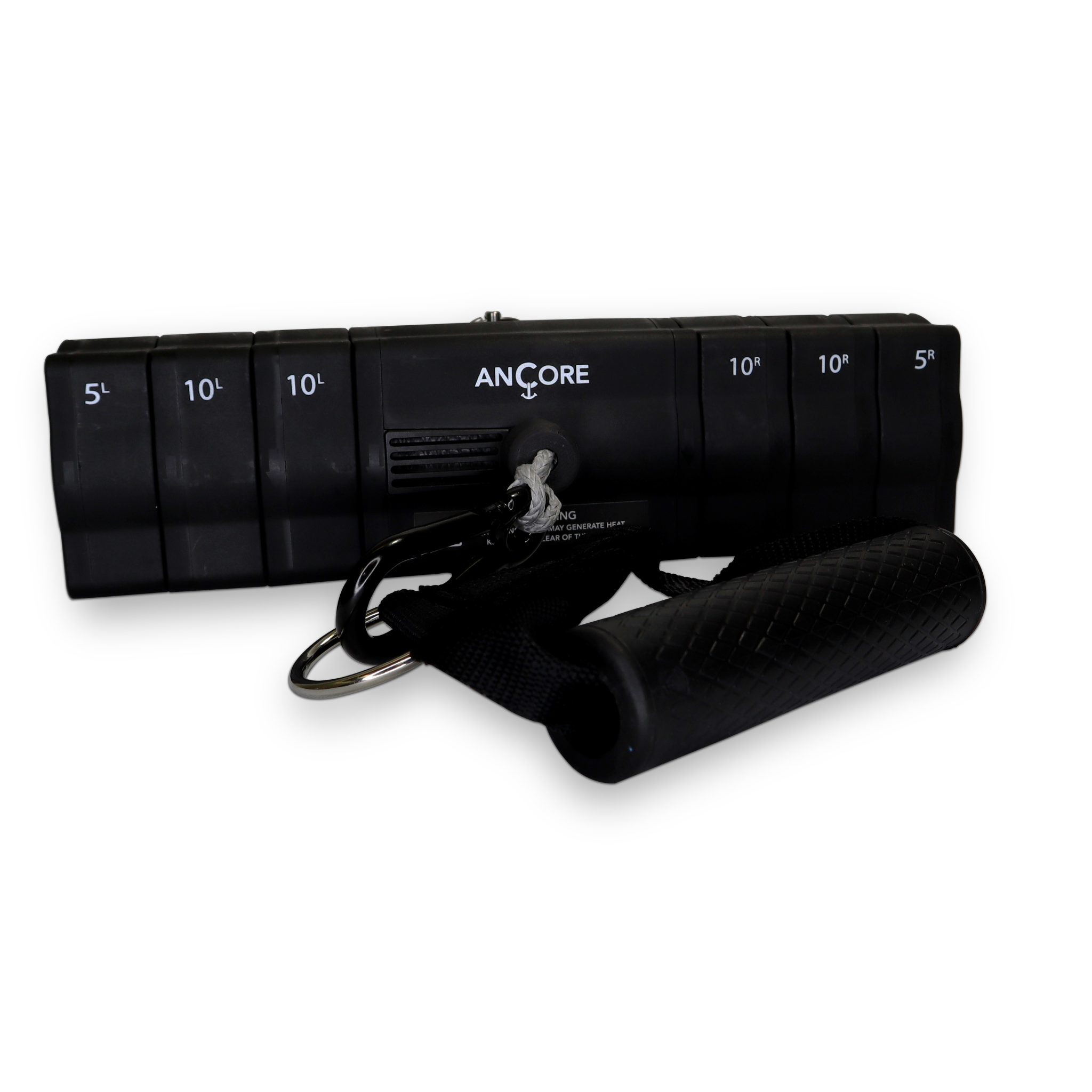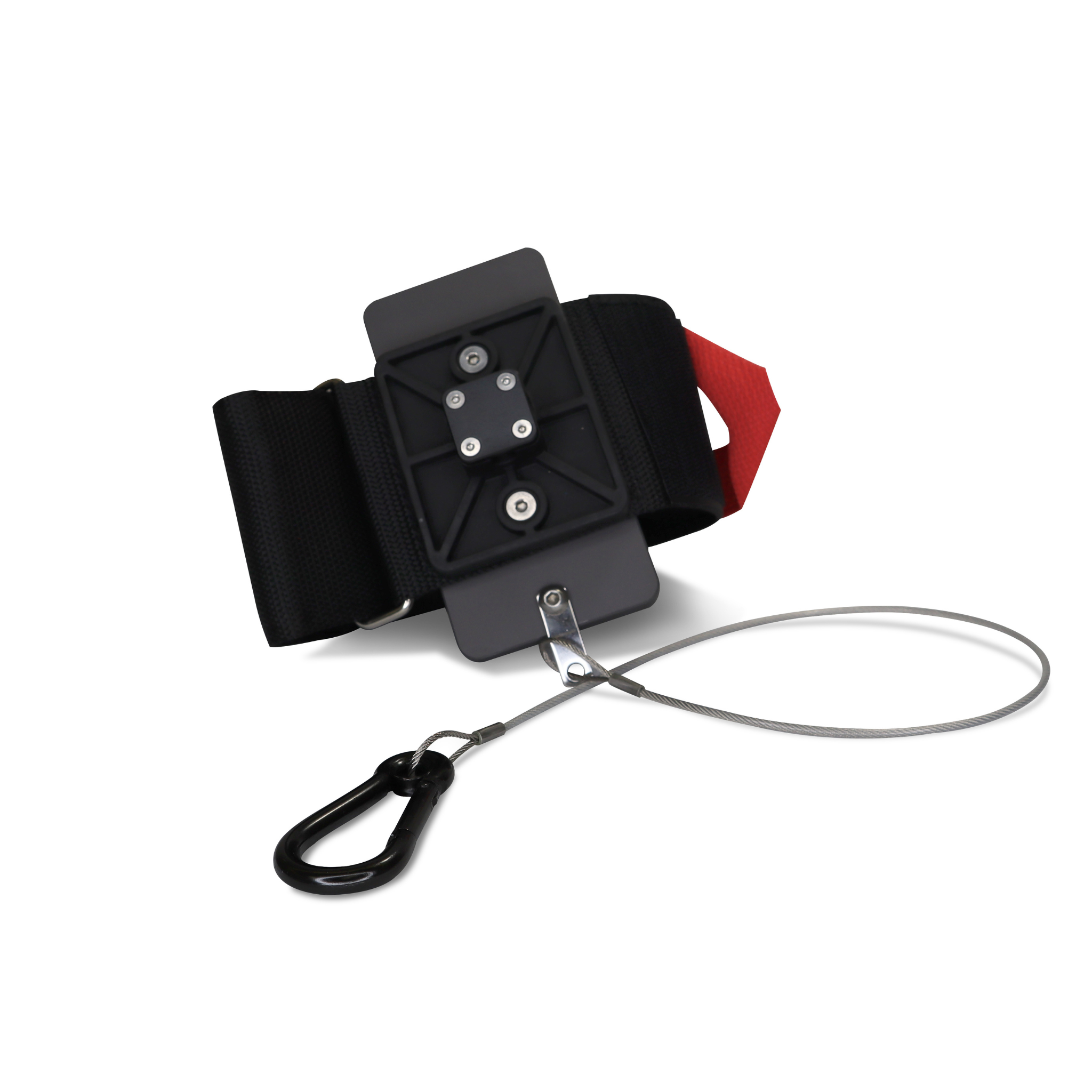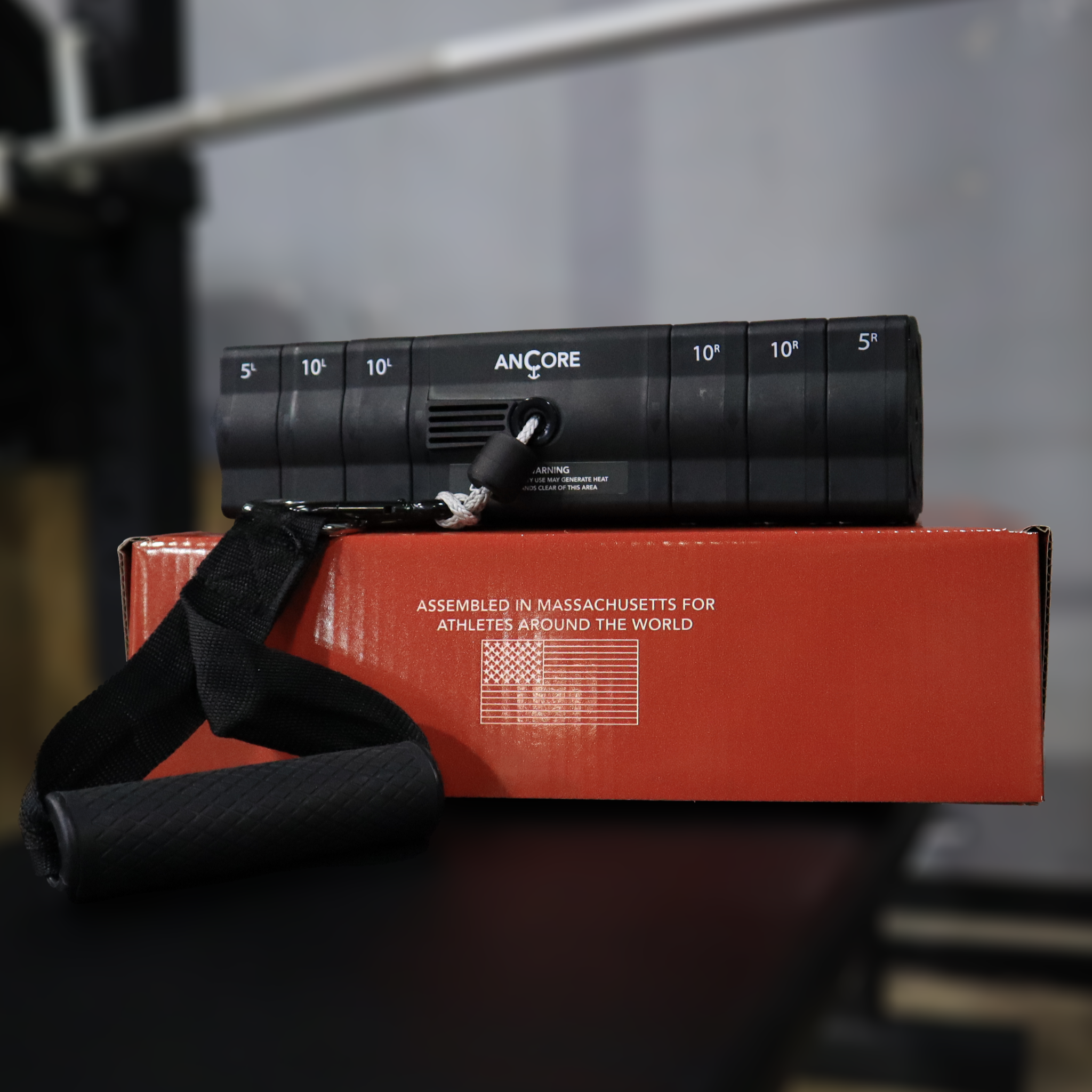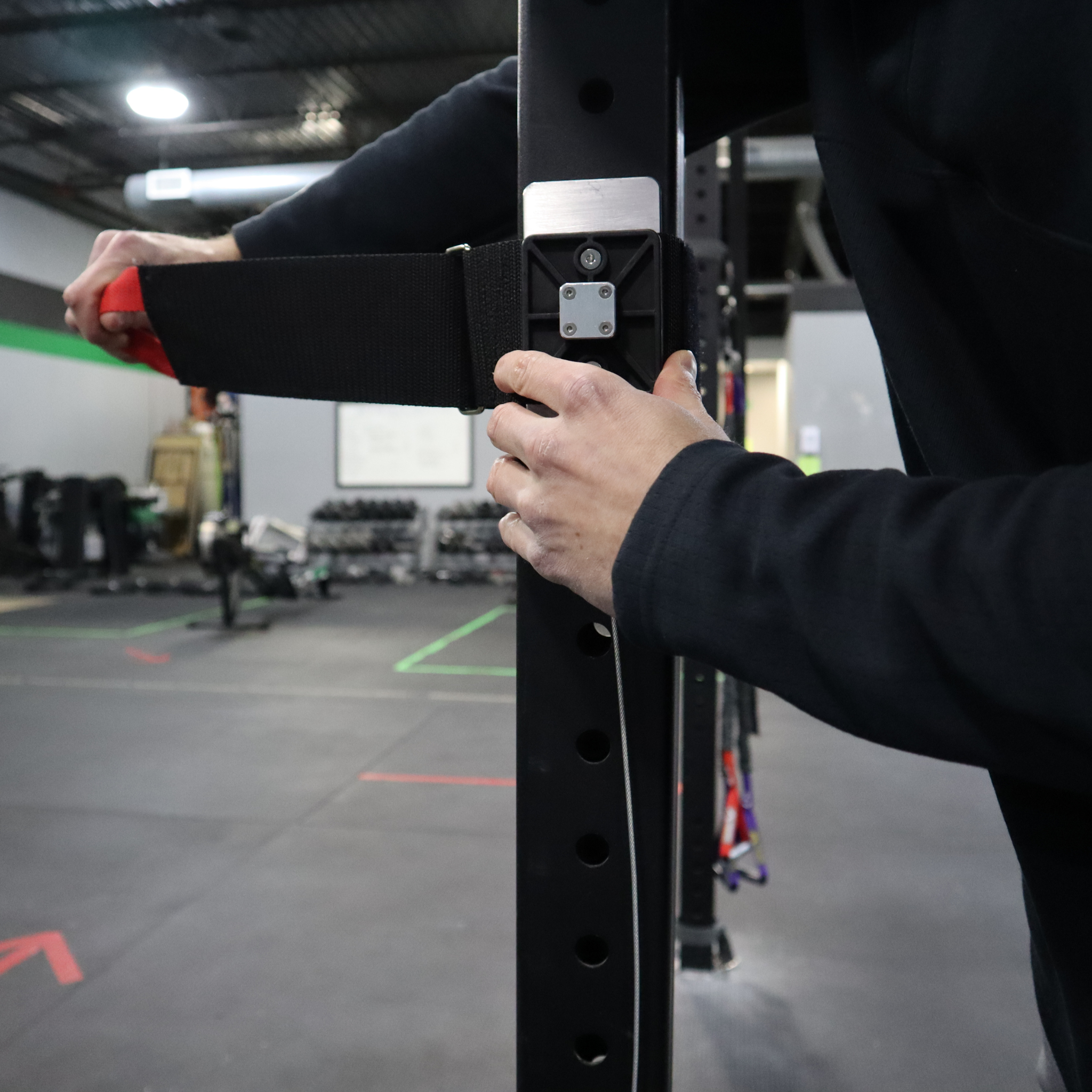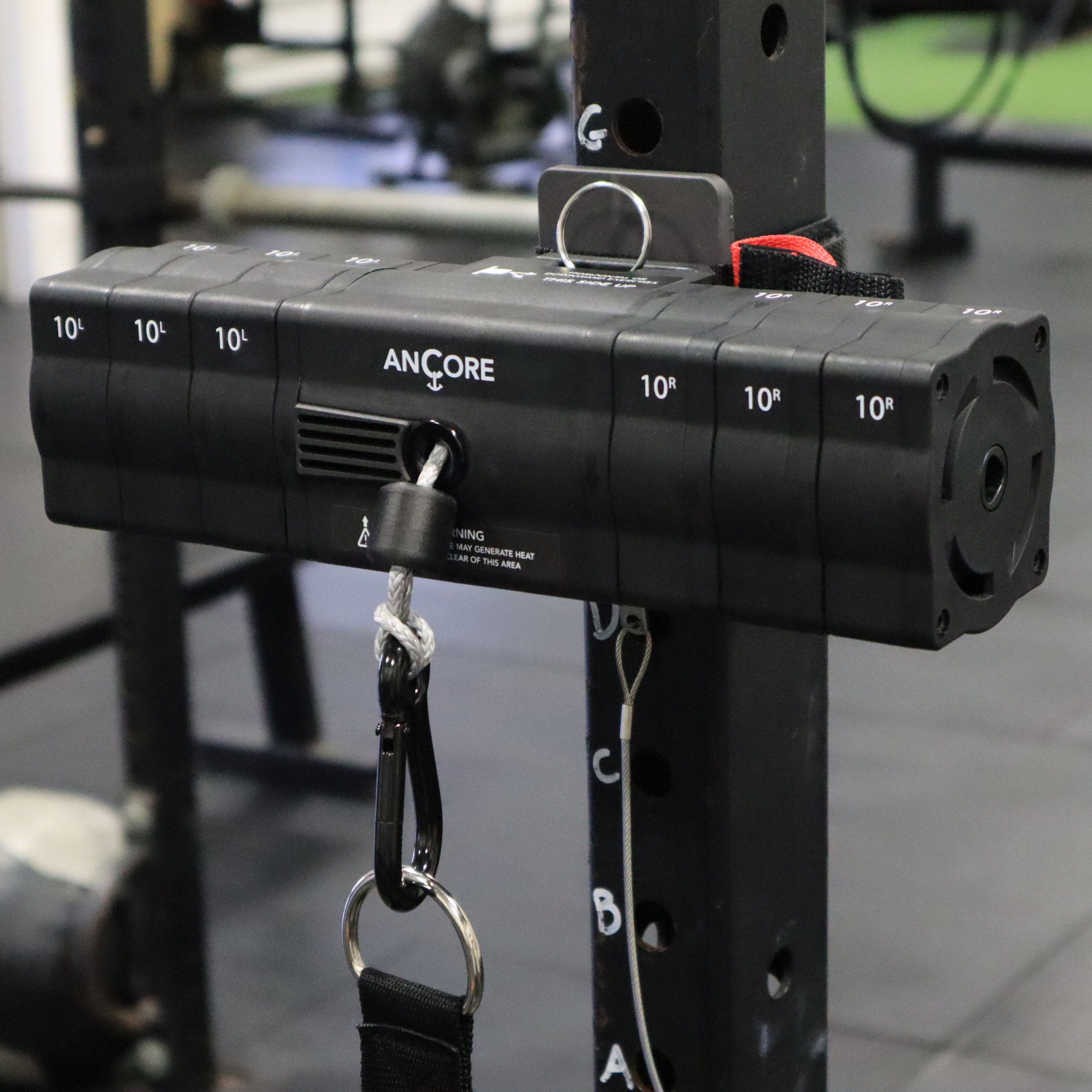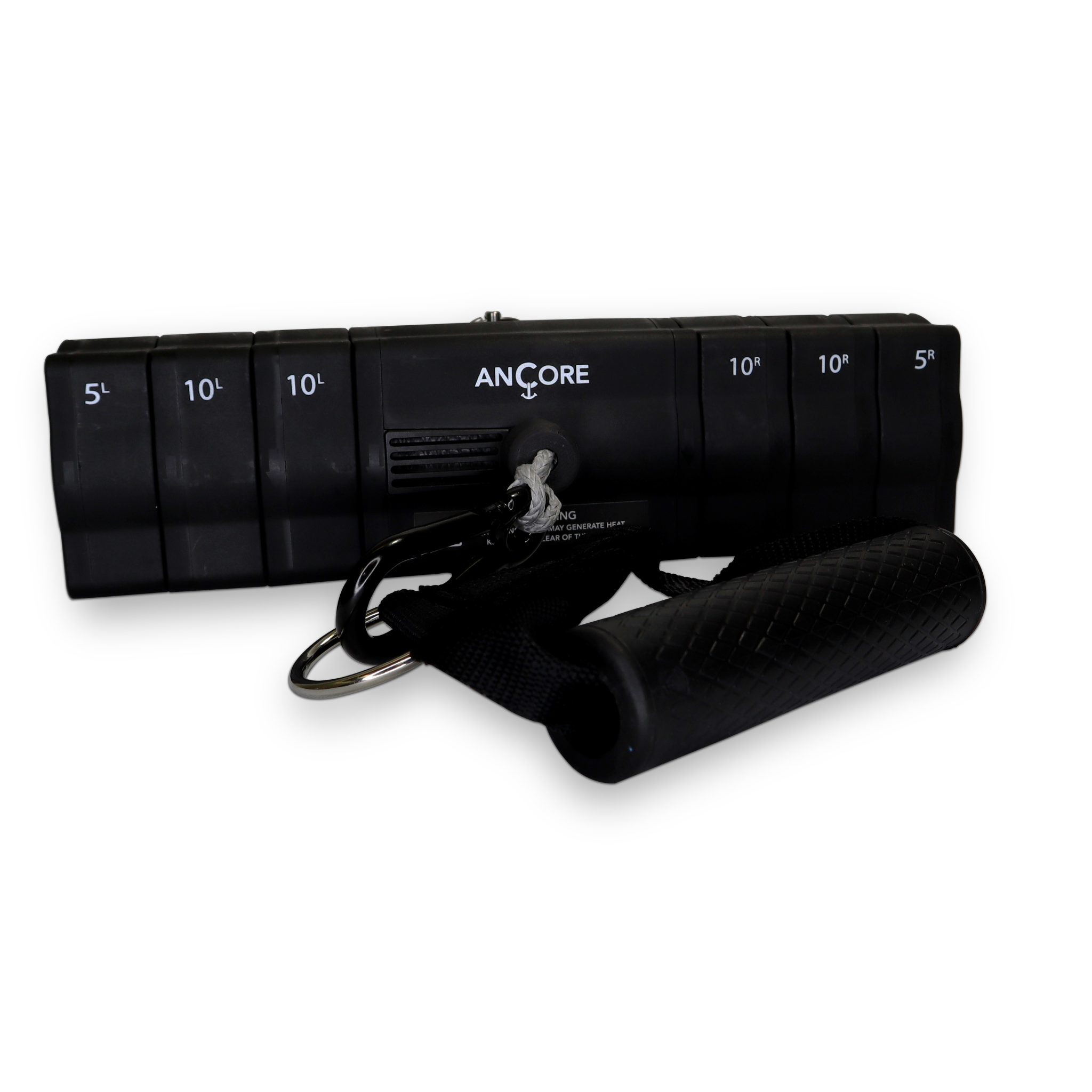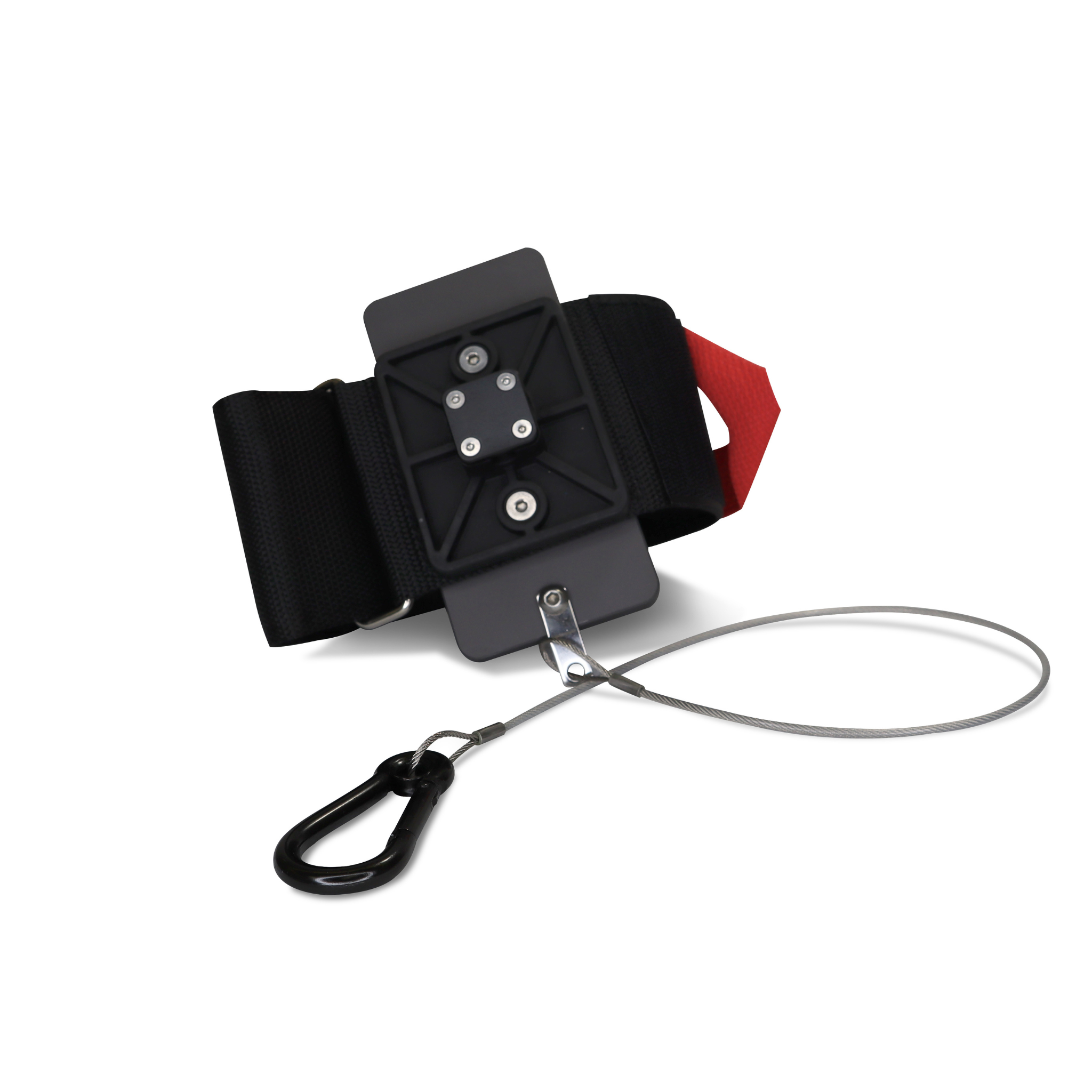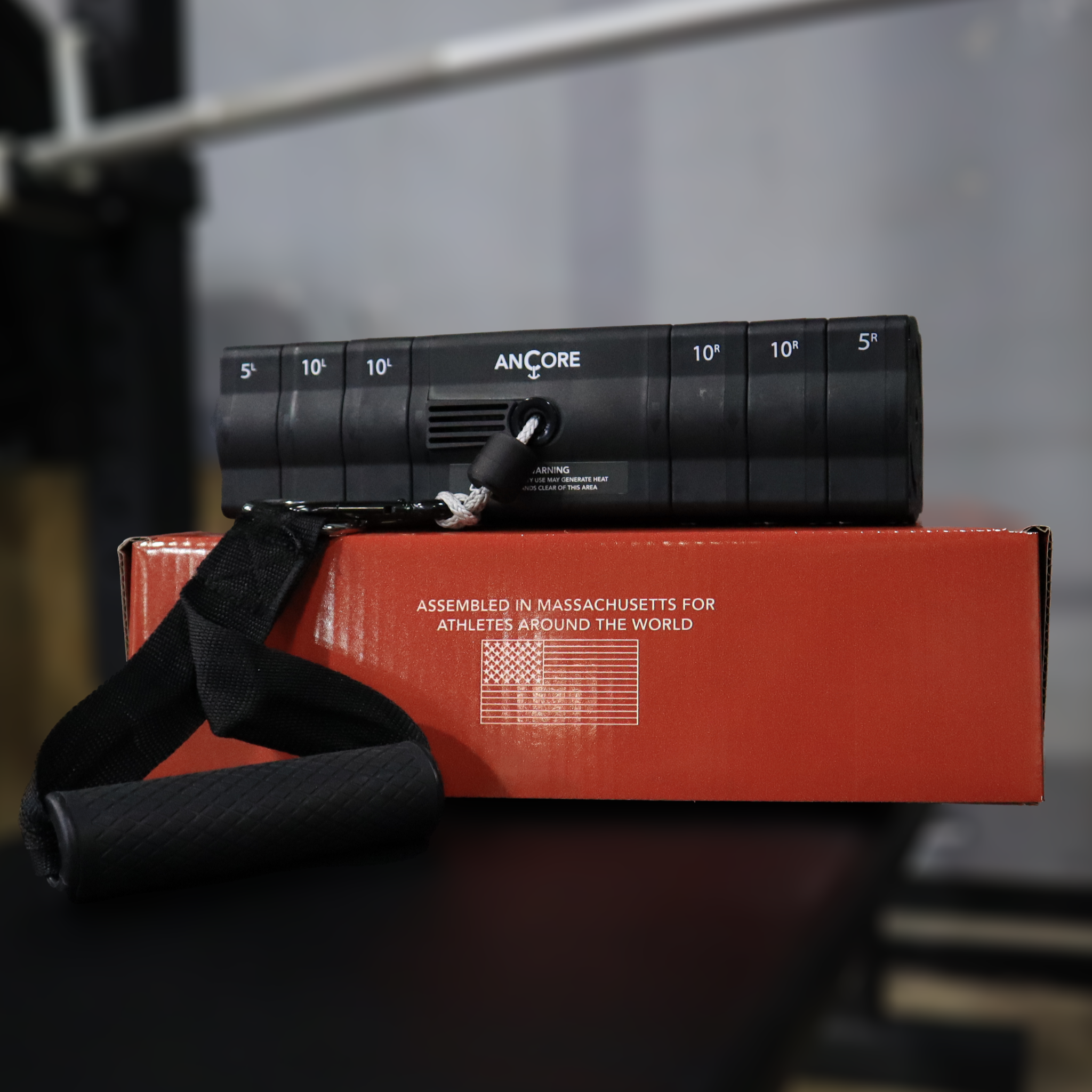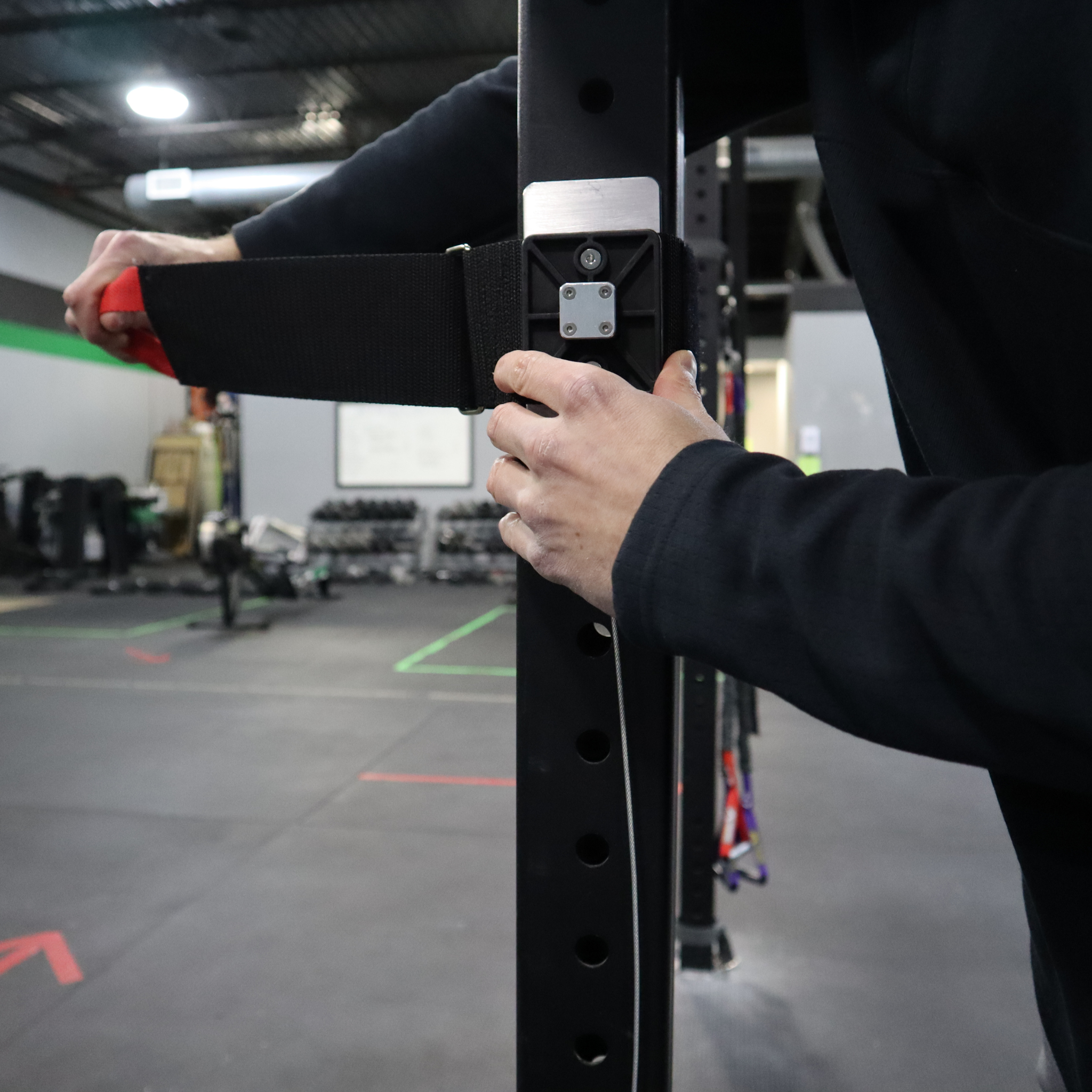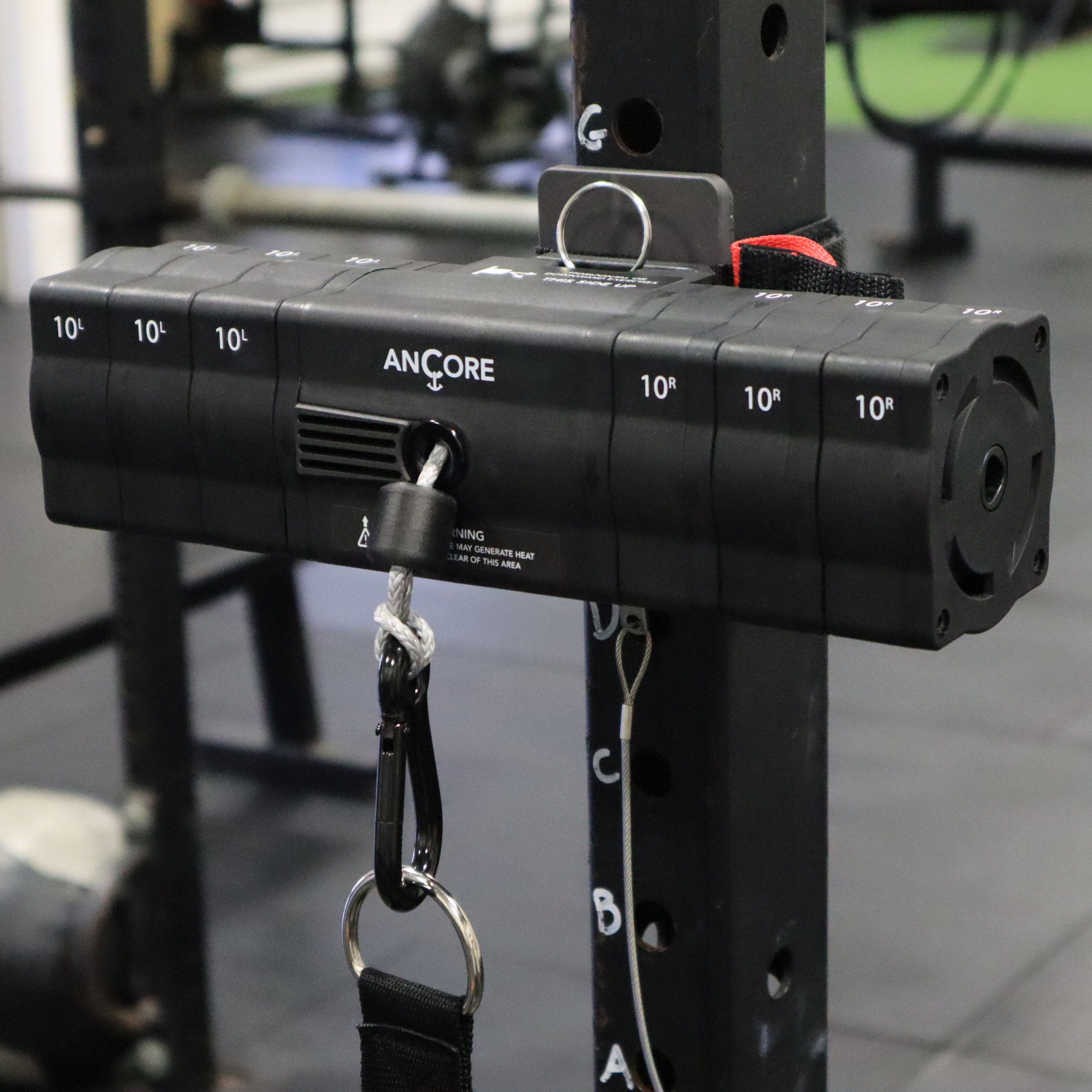 Ancore Trainer Pro
Kevlar composite cable
Housing made of glass fiber reinforced nylon
Universal coated steel snap hooks
Accessories
You are still missing suitable accessories for your training? Select your (additional) training equipment here:
ANCORE Trainer
Kevlar composite cable
Housing made of glass fiber reinforced nylon
Universal carabiner made of coated steel
Functional Training luminary Mike Boyle explains the ANCORE Trainer!
Many more
ANCORE Trainer HOW-TOs
you can find
HERE
FREEDOM AND FLEXIBILITY FOR ANY SPORT OR SPACE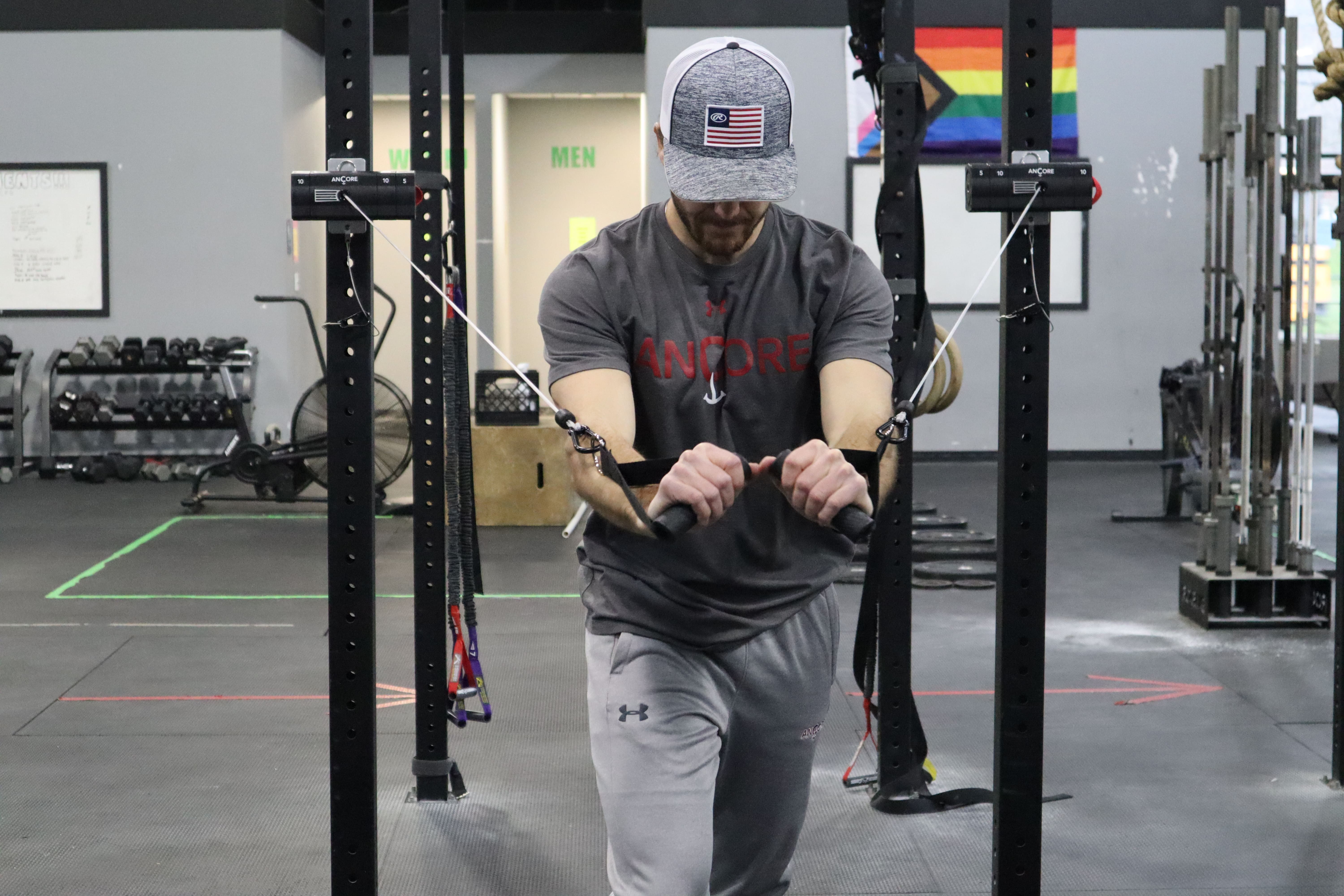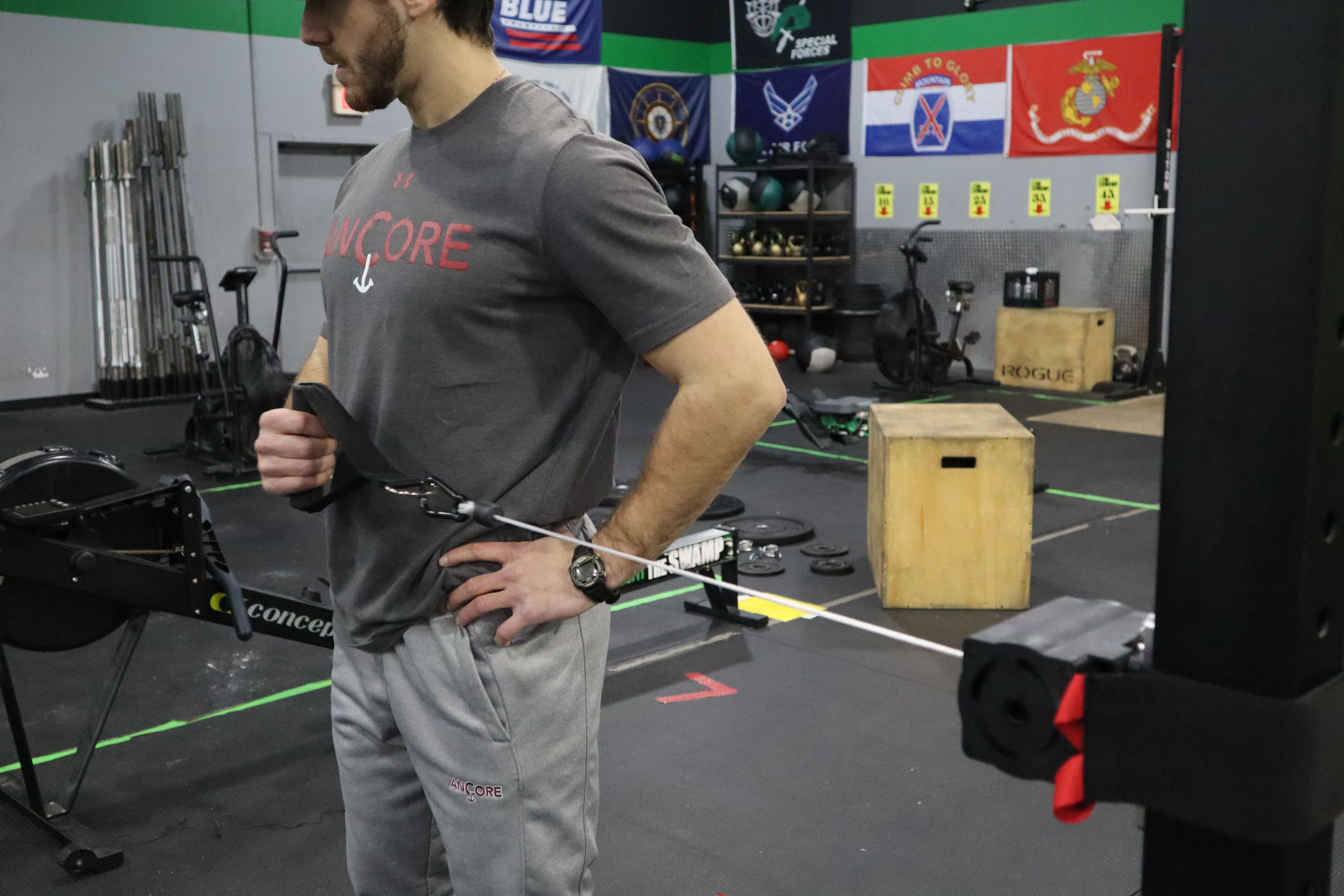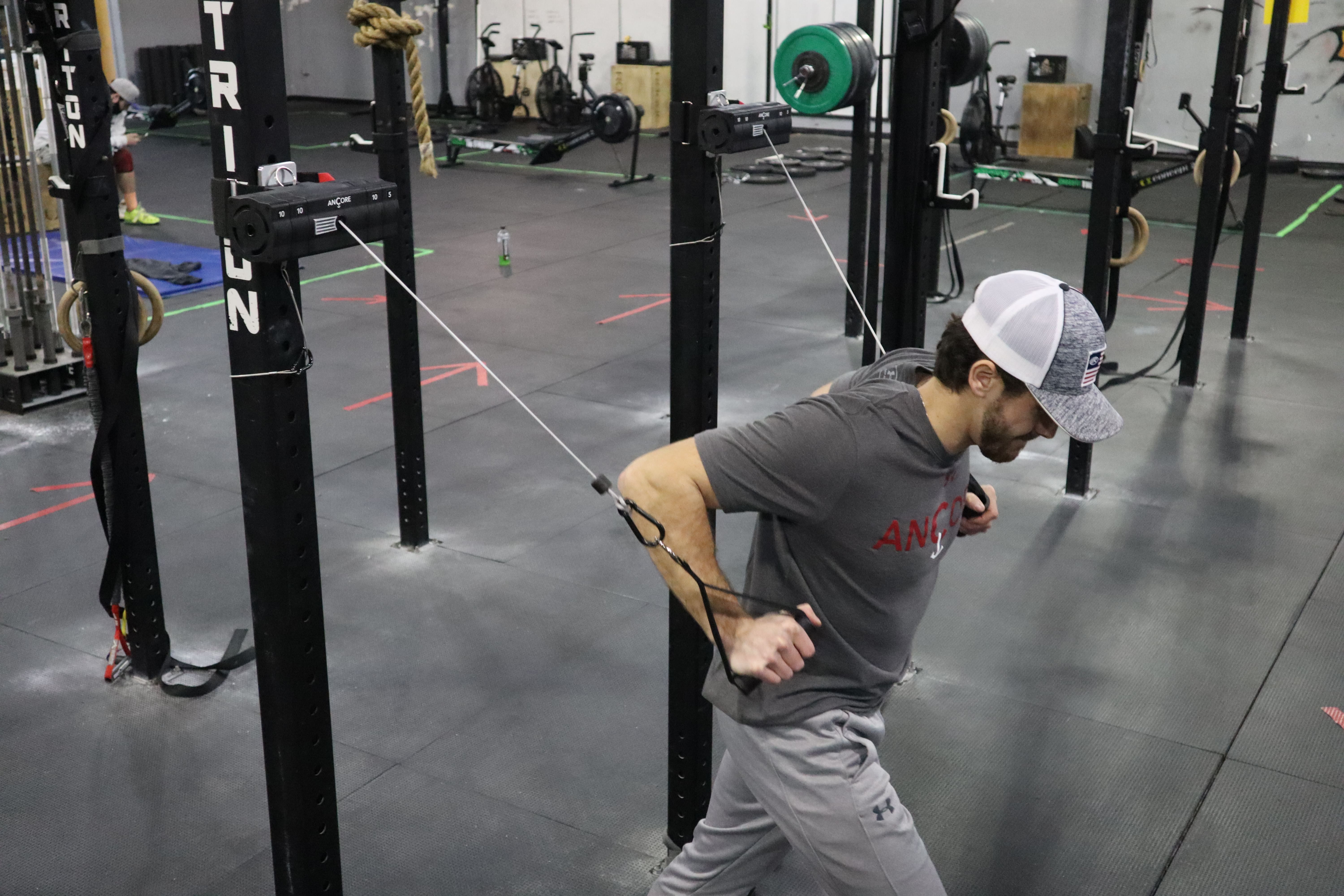 Product information "ANCORE Trainer incl. Strap Mount"
Discover the ANCORE Trainer
Ideal for training facilities, performance specialists, athletes and intensive home use, the ANCORE
Trainer
package provides highly adaptable and compact functional training.
This ANCORETrainer
package is perfect for athletes with a solid strength base who want to take their training to the next level.
What is included in the scope of delivery?
1 ANCORE trainer
4 high resistance plates (~ 10 lbs with a resistance of 1:1 per plate)
2 low resistance plates (~ 5 lbs with a resistance of 1:1 per plate)
1 bracket
1 handle attachment
Includes enough resistance plates for 55 lbs of resistance
Product Details:
Cable length: 8 feet
Base resistance: 5 lbs (no resistance plates attached)
Maximum resistance of the product: 65 lbs
Range of resistance: 5 lbs to 65 lbs
Maximum number of plates per side: 3 plates
Weight: ~7 lbs (fully loaded)
Dimensions: 12 inches x 3.25 inches x 3 inches (fully loaded)
Kevlar composite cable
Glass fiber reinforced nylon housing
Universal carabiner made of coated steel
There aren't any asked questions yet.