50 Workouts - Fit in 7 Minutes (Book)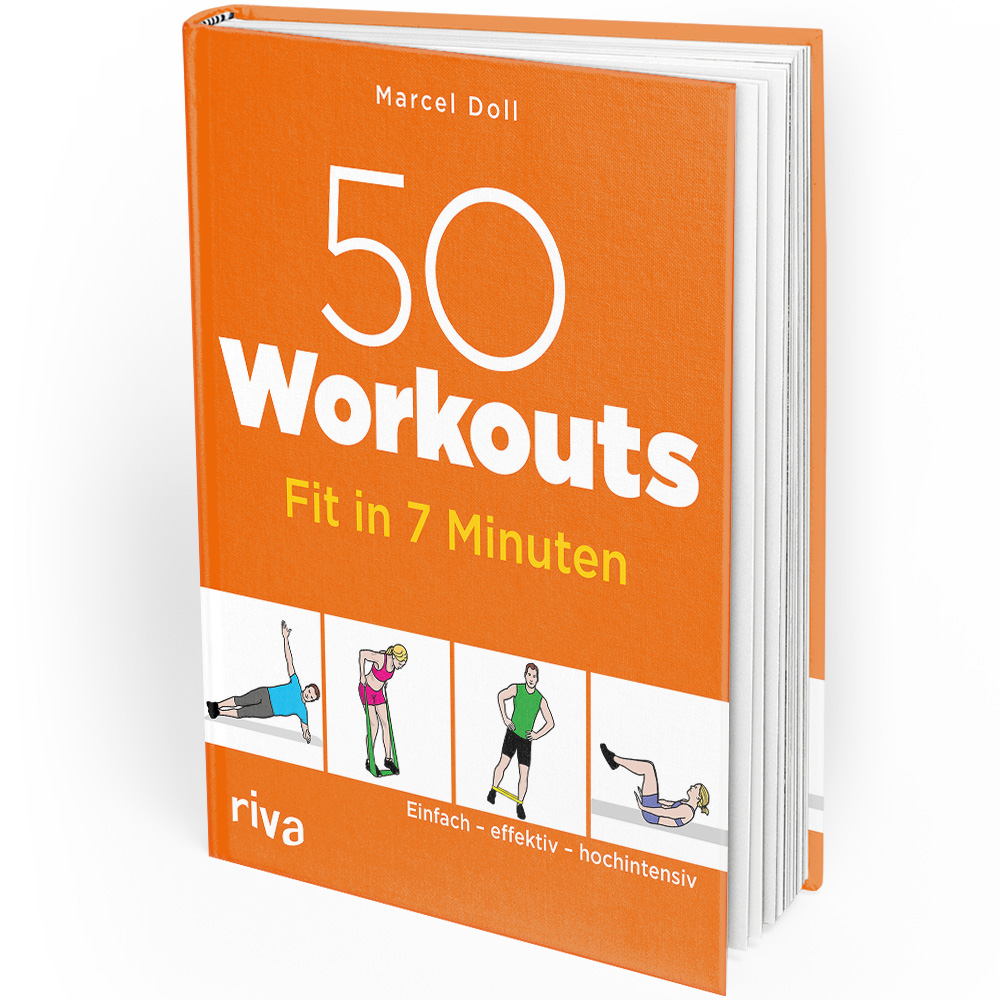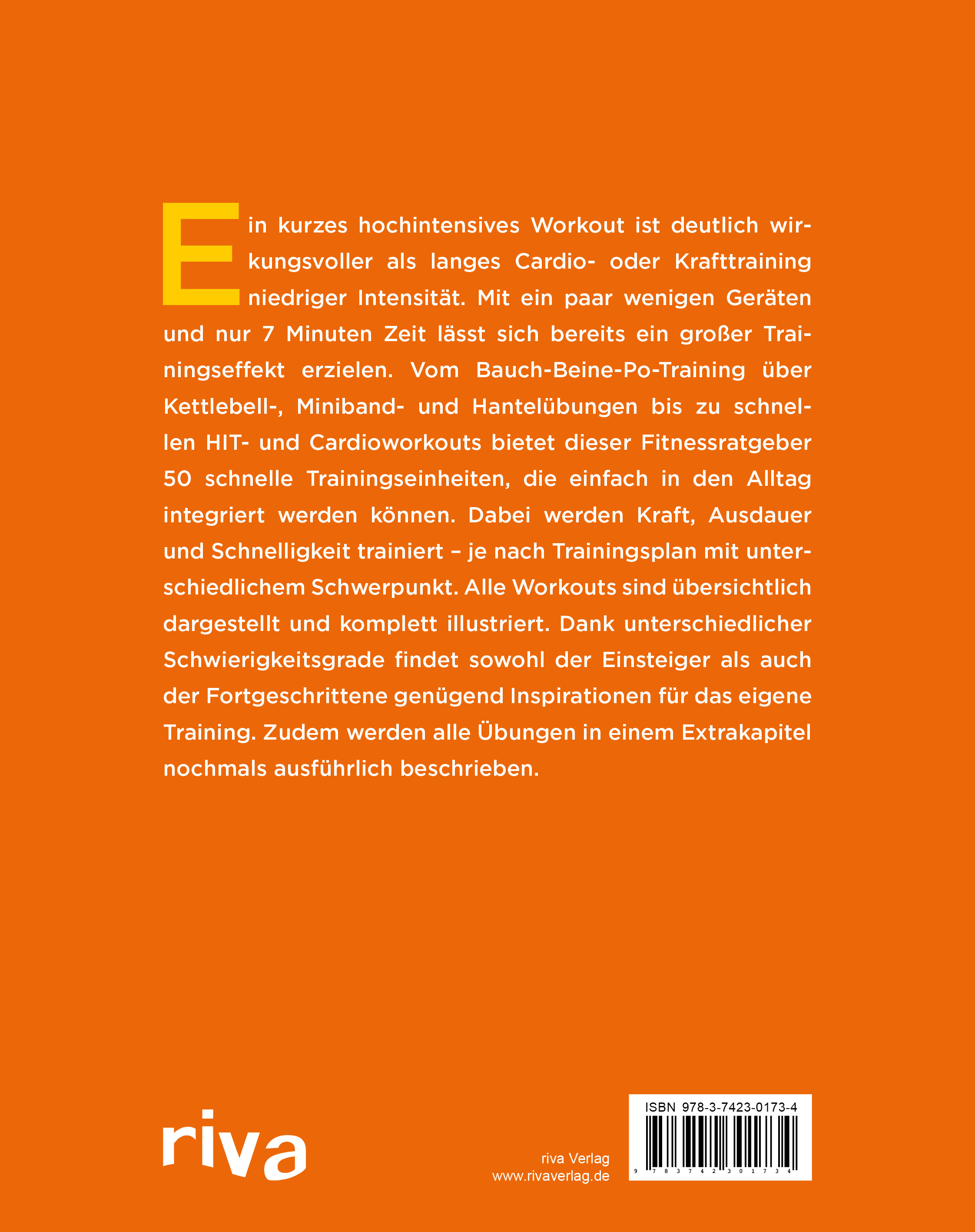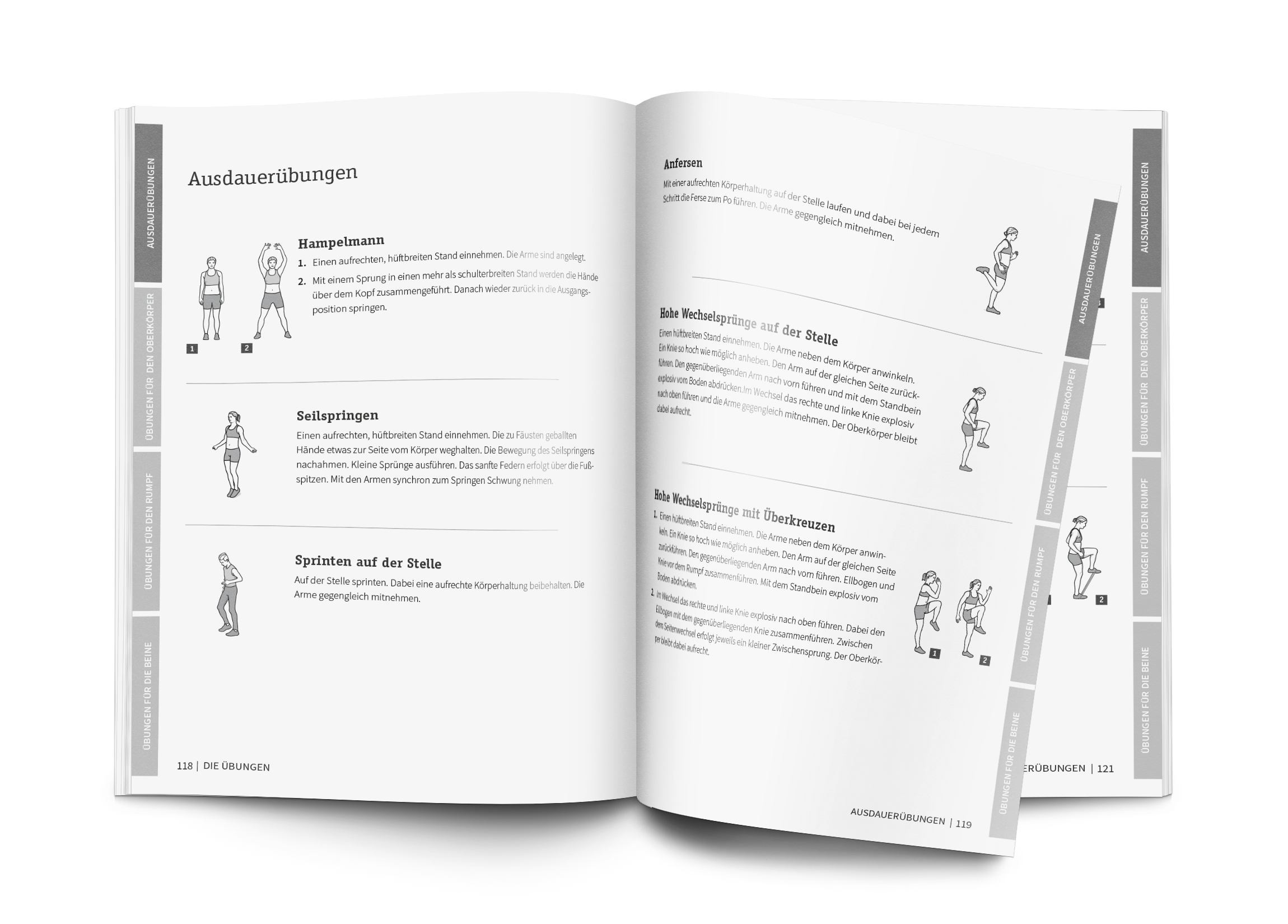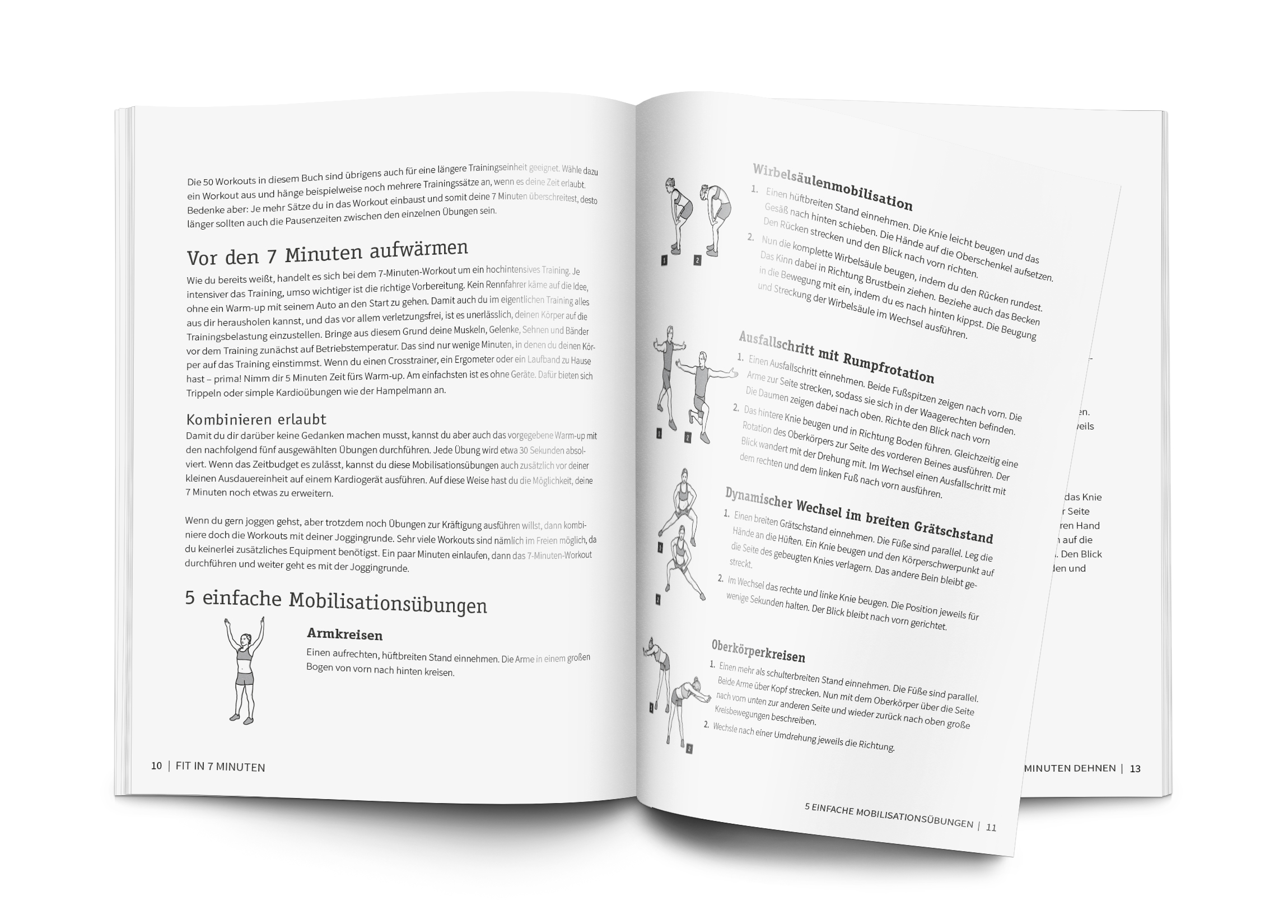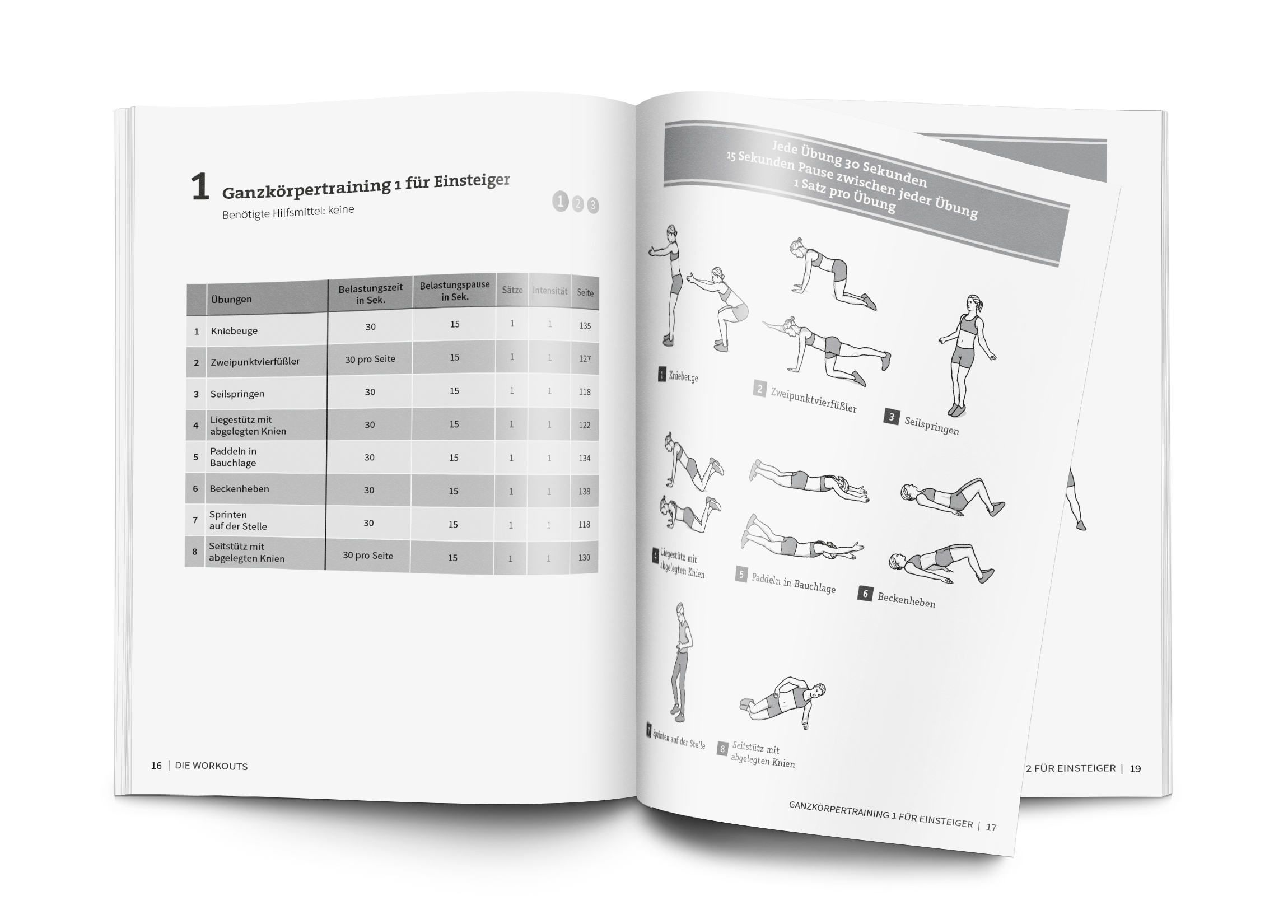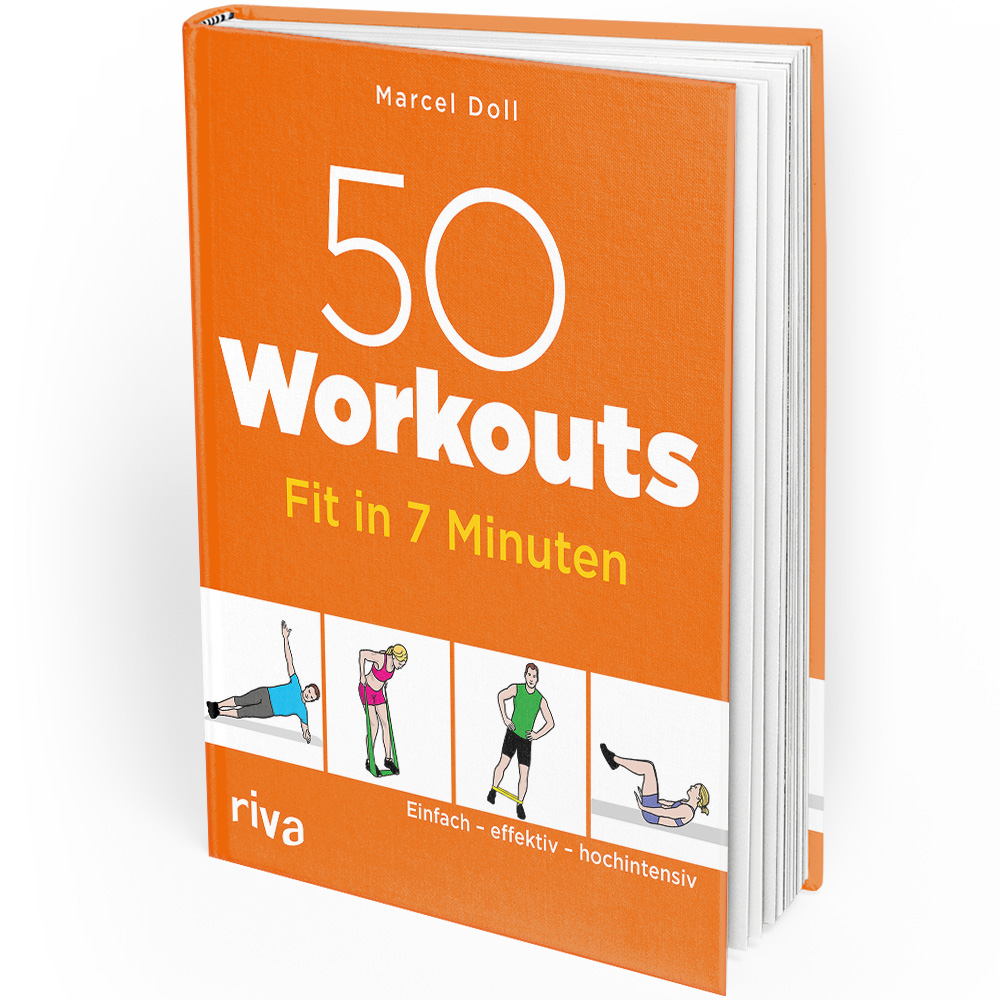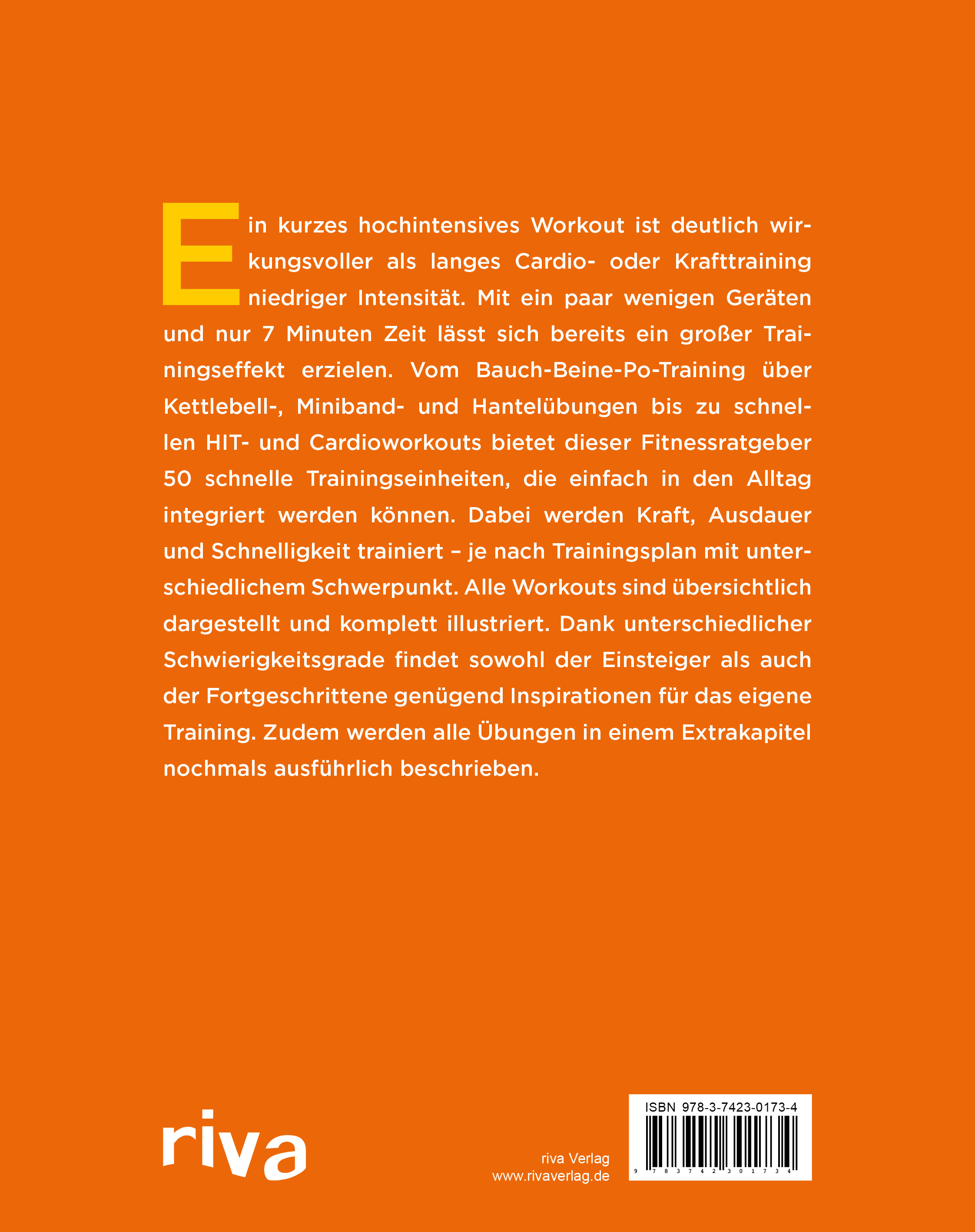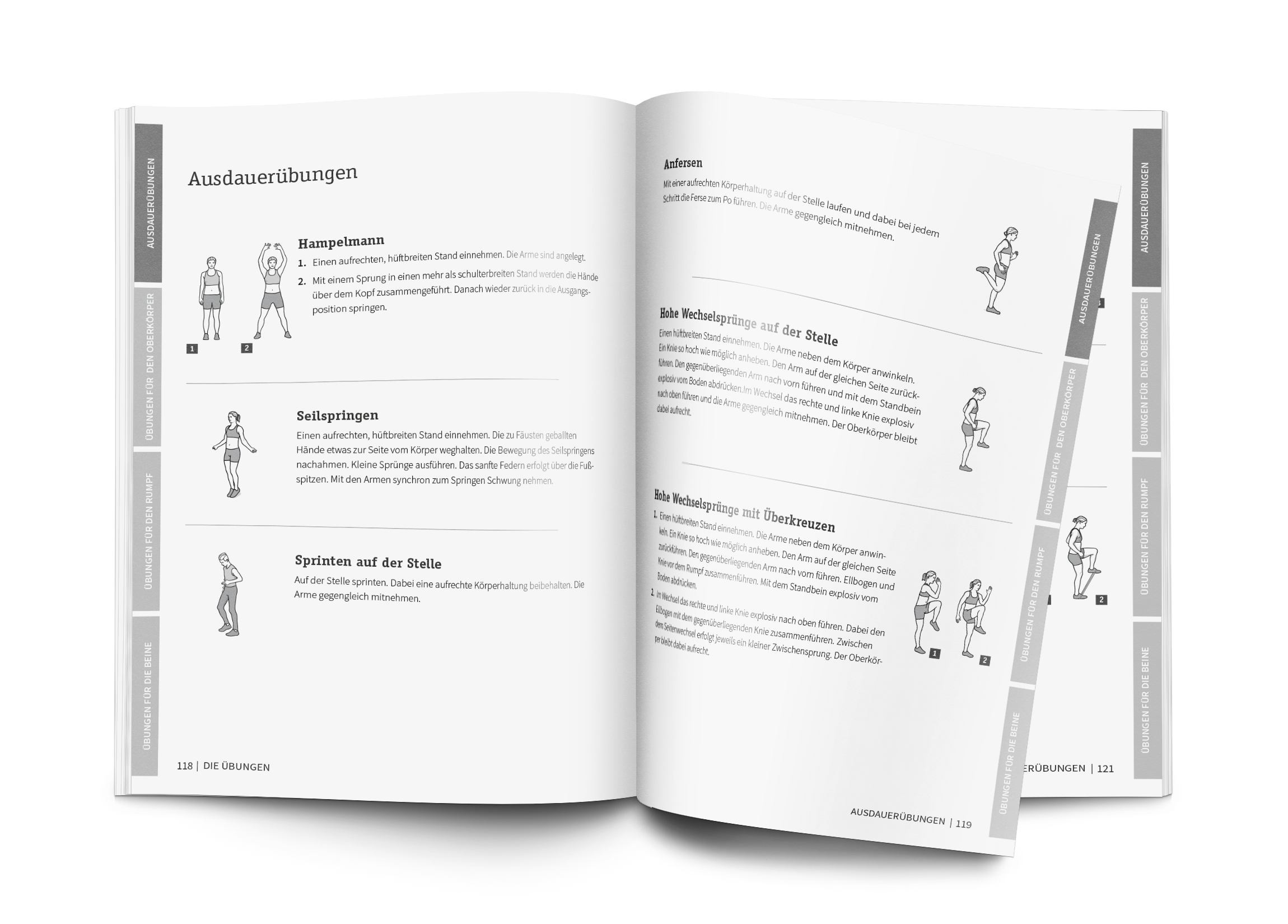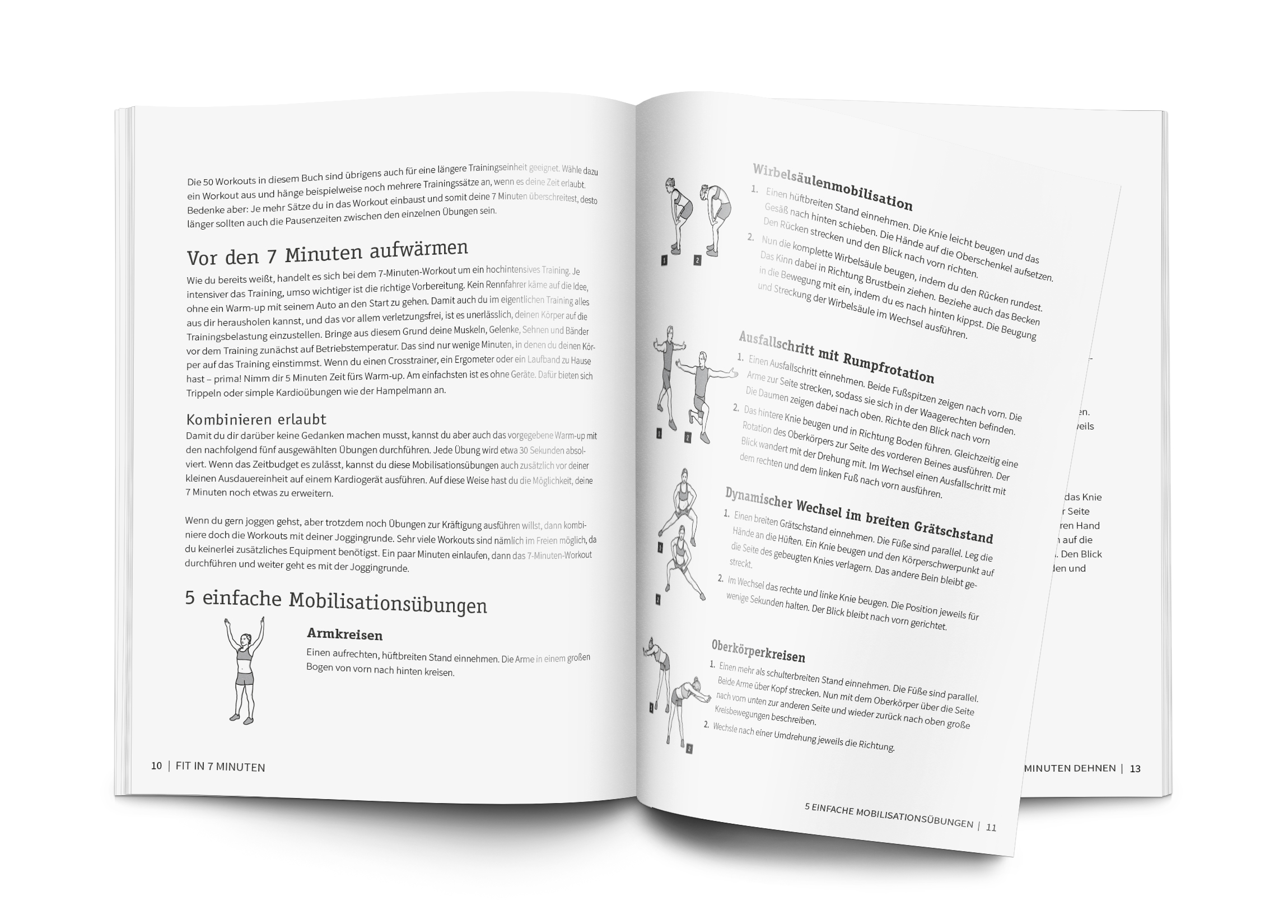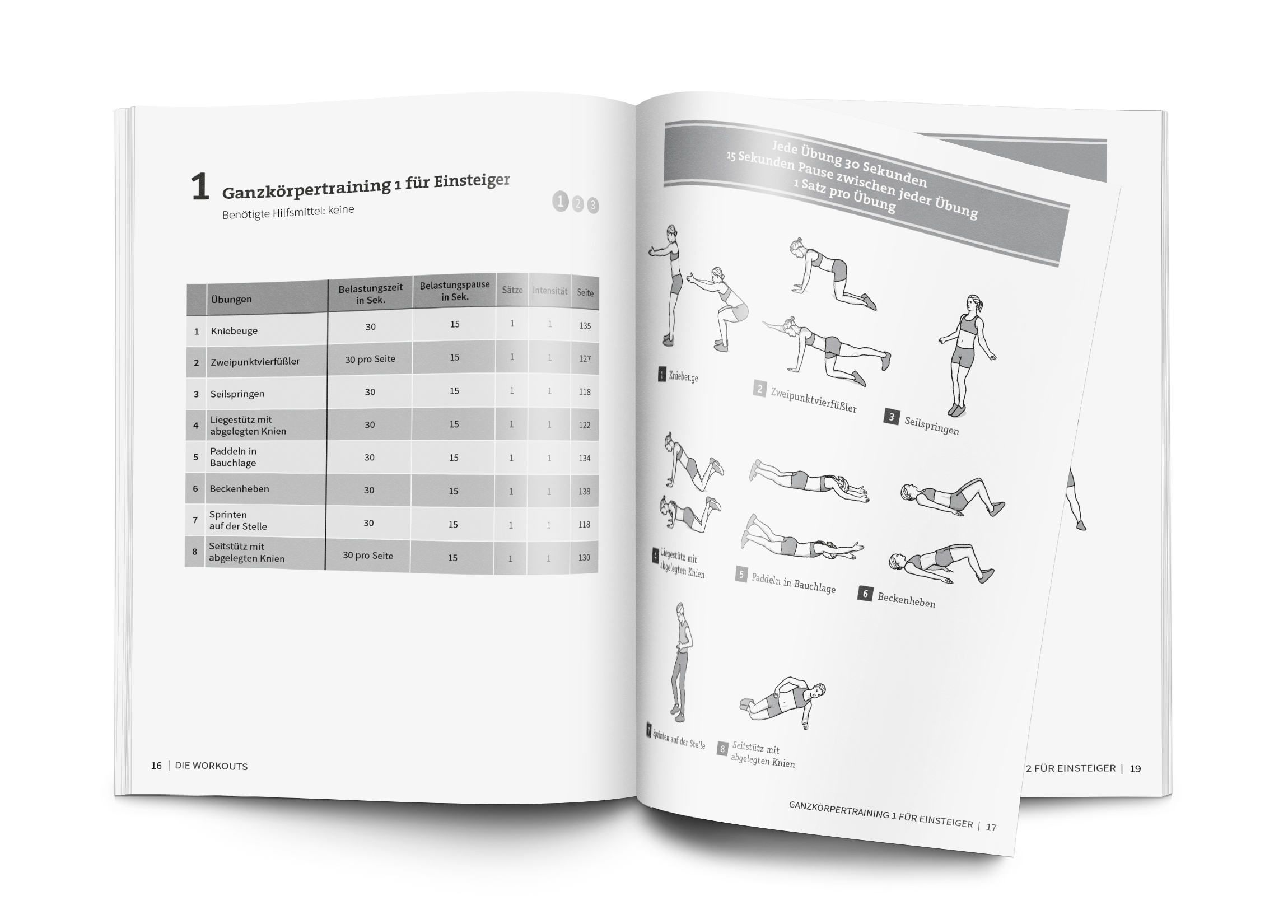 This product is currently not available
Get fit - in 7 minutes
50 fast training units
Easy to integrate into everyday life
Improves strength, endurance or speed
Simple - effective - high intensity
A short high-intensity workout is much more effective than long low-intensity cardio or strength training. With just a few pieces of equipment and only 7 minutes of time, you can achieve a great training effect. From abdominal, leg, and butt workouts to kettlebell, mini-band, and dumbbell exercises to quick HIT and cardio workouts, this fitness guide offers 50 quick workouts that can be easily integrated into everyday life. Strength, endurance or speed are trained - depending on the training plan. All workouts are clearly presented and fully illustrated and, thanks to different levels of difficulty, are suitable for both beginners and advanced exercisers. In addition, all exercises are described again in detail in an extra chapter.
About the author
Marcel Doll studied fitness economics (B.A.) and completed his master's degree in health management and prevention with a focus on sports psychology and stress management. He has also completed numerous continuing education courses in the areas of sports and fitness. He is co-founder of YOU Personal Training in Offenburg and works there as a personal trainer. As a certified Functional Circuit Trainer, he organizes small group trainings according to the circuit principle. He also writes for Functional Training Magazine and www.Trainingsworld.com. In 2014, riva Verlag published his first book Das ultimative Schlingentraining, followed by Fit mit dem Miniband in 2016.
There aren't any asked questions yet.