50 Workouts - Crosstraining - the best WODs (Book)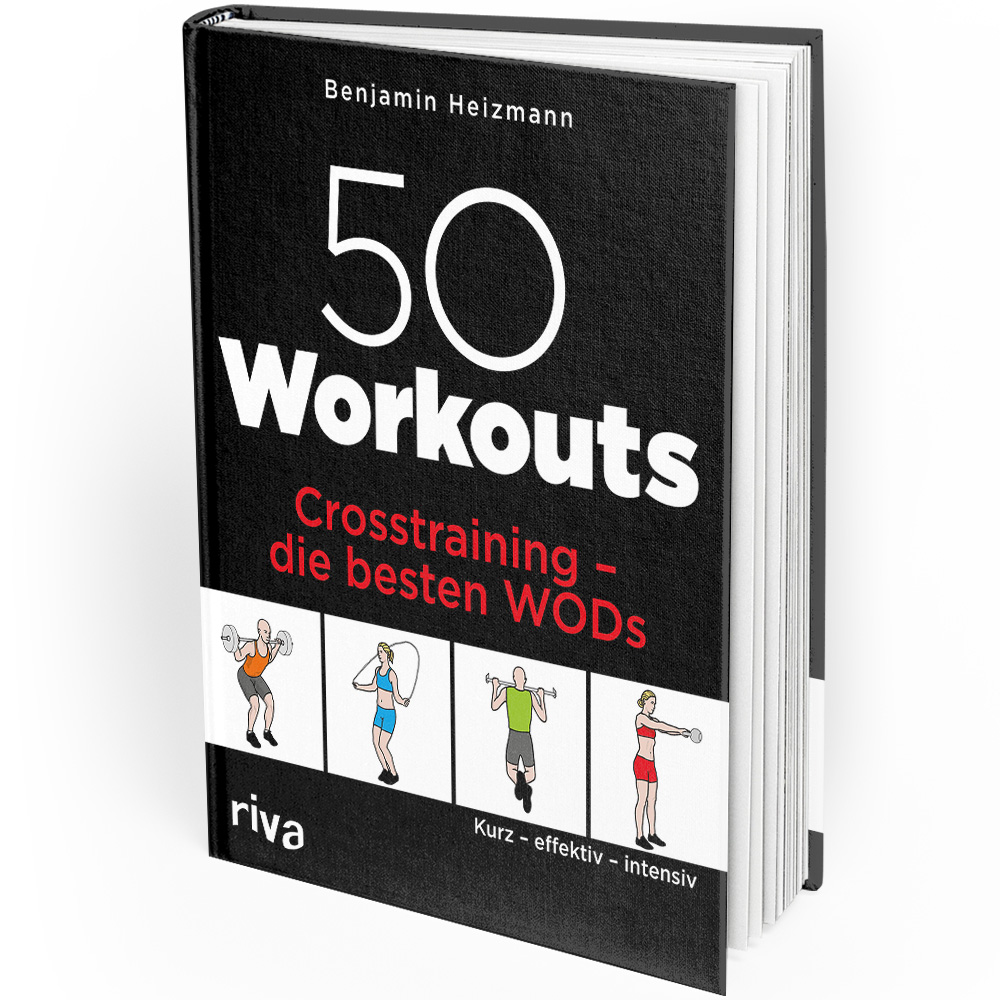 50 Workouts cross training - Benjamin Heizmann
Presentation of the Crossfit Box by Benni Heizmann

50 CrossFit Workouts - the hardest training in the world

A challenge for every trainee

Expert chapter with numerous exercises

Available, delivery time 1-3 days
Accessories
You are still missing suitable accessories for your training? Select your (additional) training equipment here:
The best WODs -short-effective-intensive
More and more people are becoming enthusiastic about intensive strength and endurance training. This trend has also given rise to the American CrossFit® concept, on which the exercises in this new volume of the successful 50 Workouts series are based. By WOD is meant a Workout of the Day. With such promising names as Monster, From Zero to Hero, Dynamite or Muscle Madness, which Heizmann created especially for his CrossFit box and presents exclusively in this book, every trainee will not only find his or her absolute challenge, but will also be put to the test, because CrossFit® is considered one of the toughest training concepts in the world. The workouts presented in this book are also suitable for beginners who want to enjoy cross training with simpler exercises and fewer repetitions. Sometimes you train with your own body weight, sometimes with equipment like kettlebells or barbells. The WODs last between 5 and 30 minutes. In addition, all exercises are described again in detail in an extra chapter.
With the best WODs, every trainee can test his limits and set new, previously unknown training stimuli. The guidebook series 50 Workouts presents the 50 best exercise sequences on current fitness topics - clearly and compactly, illustrated throughout and at an unbeatable price.
About the author
Benjamin Heizmann is a sports and health scientist, movement and mobility coach, and certified CrossFit trainer. He founded his own mobility concept RESET - The 28-Day Mobility Program in 2015. Furthermore, he is an international speaker on the topics of performance enhancement and injury prevention and shares his extensive knowledge at conferences and conventions as well as in workshops.
There aren't any asked questions yet.