50 Workouts - Bodyweight training without equipment (Book)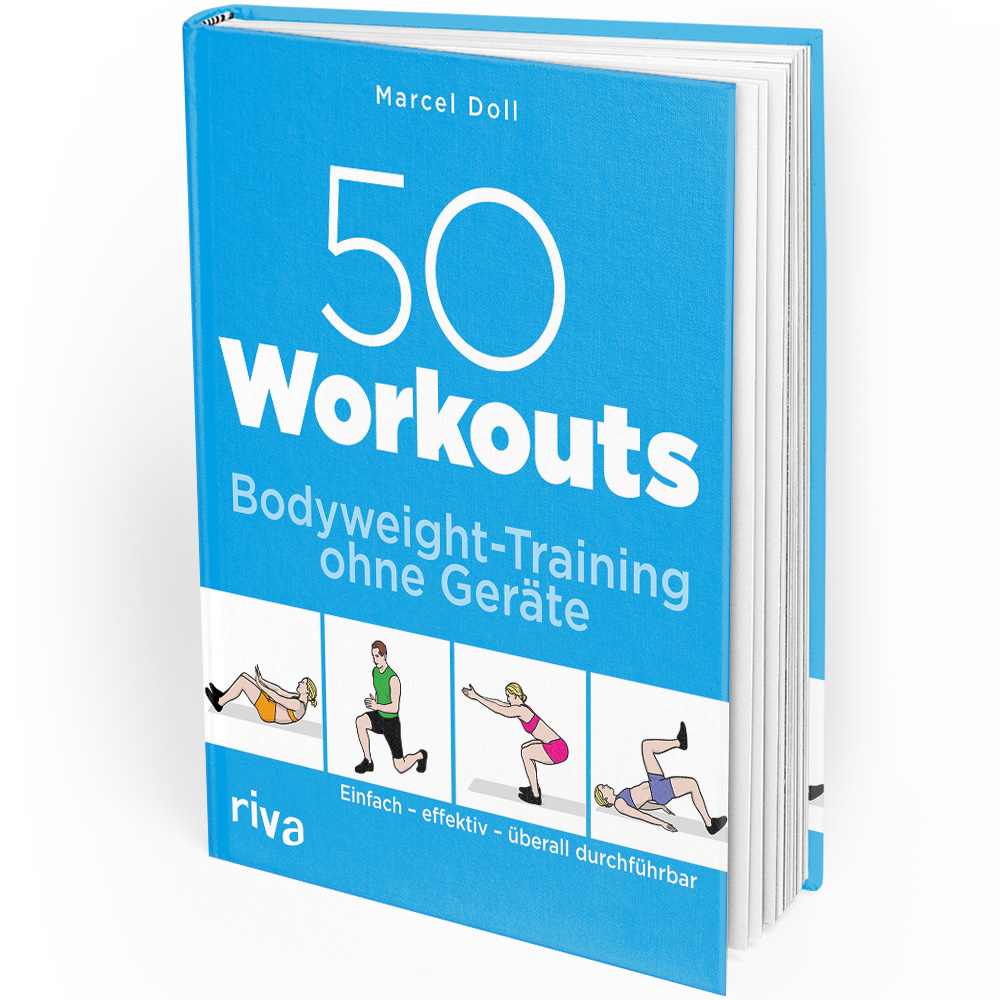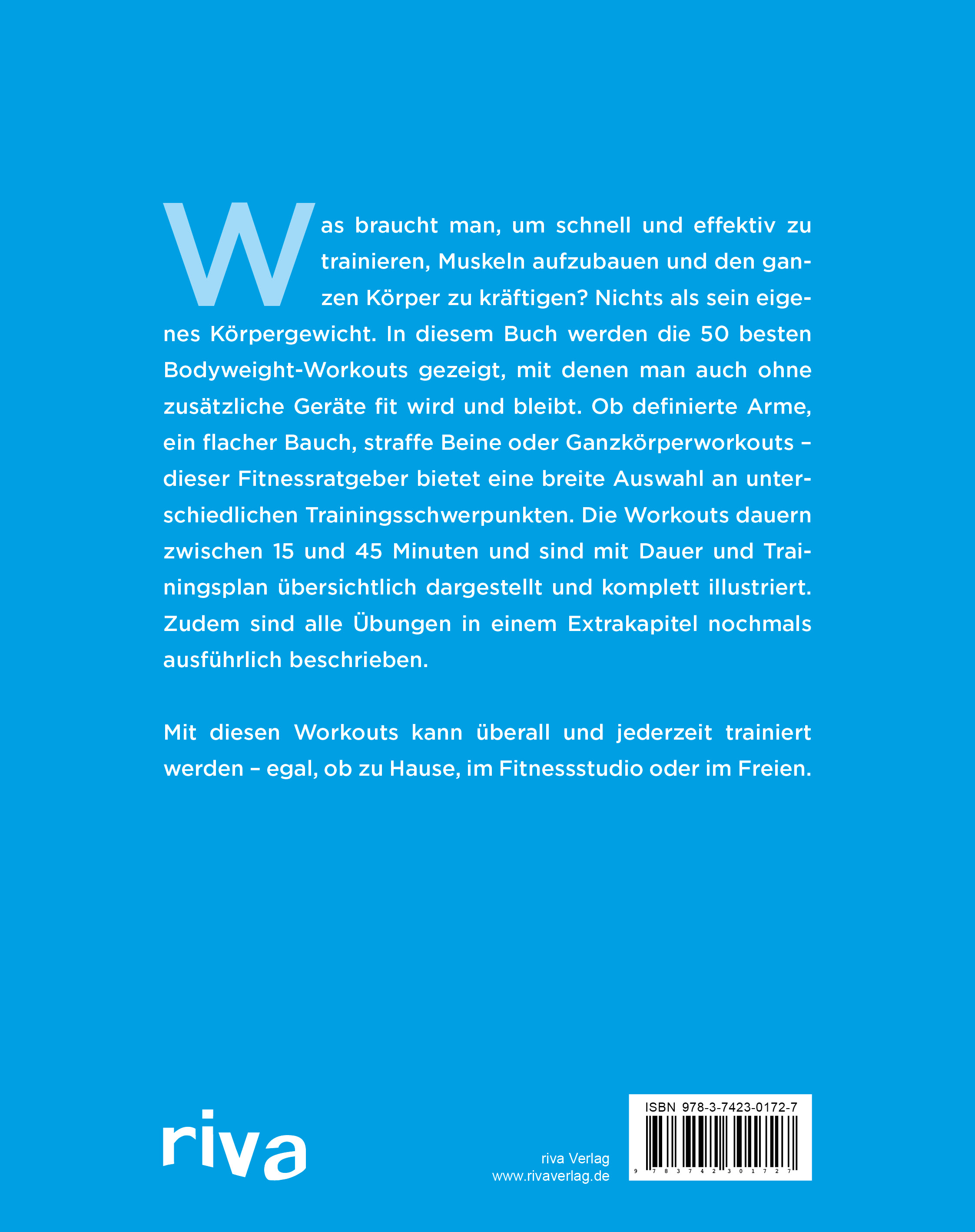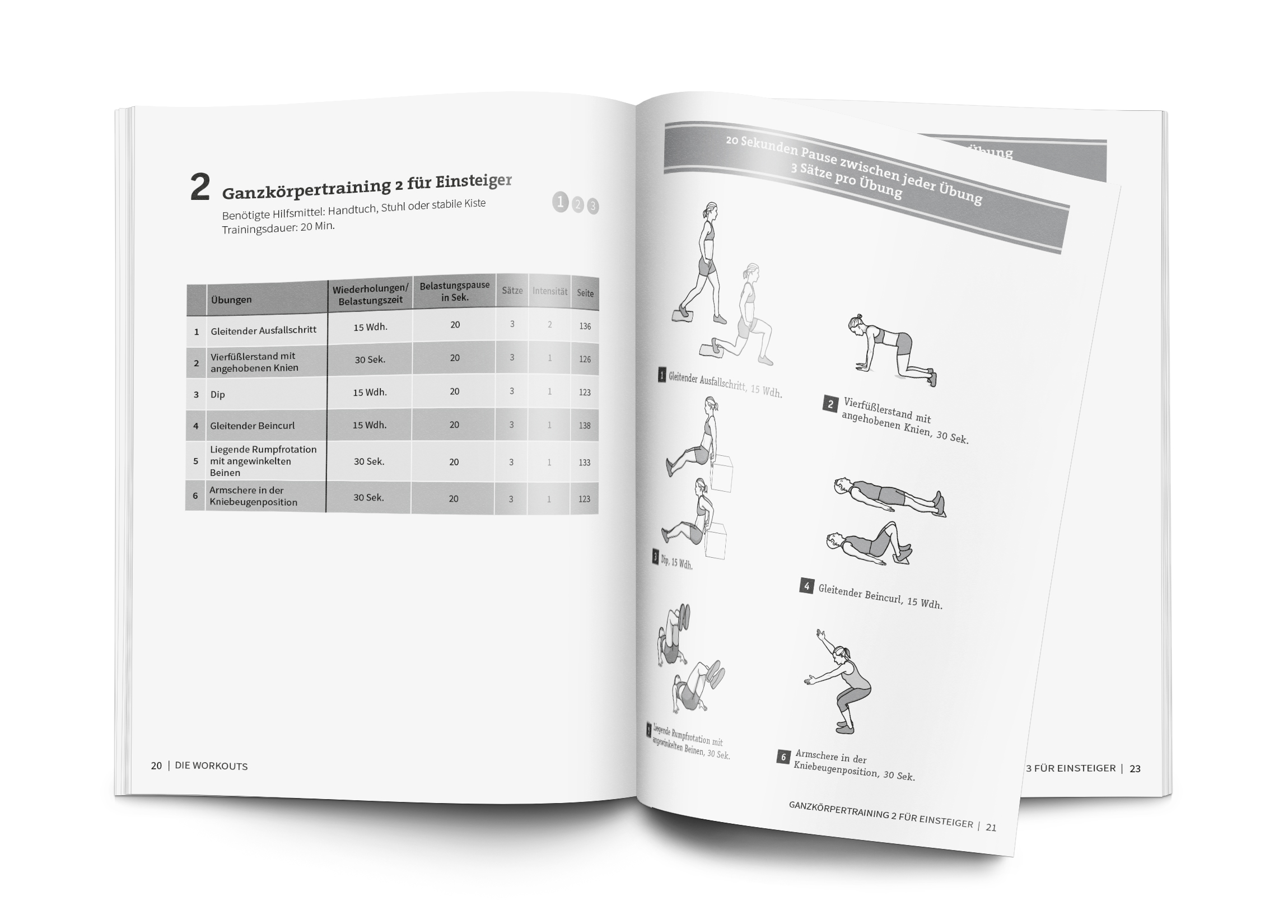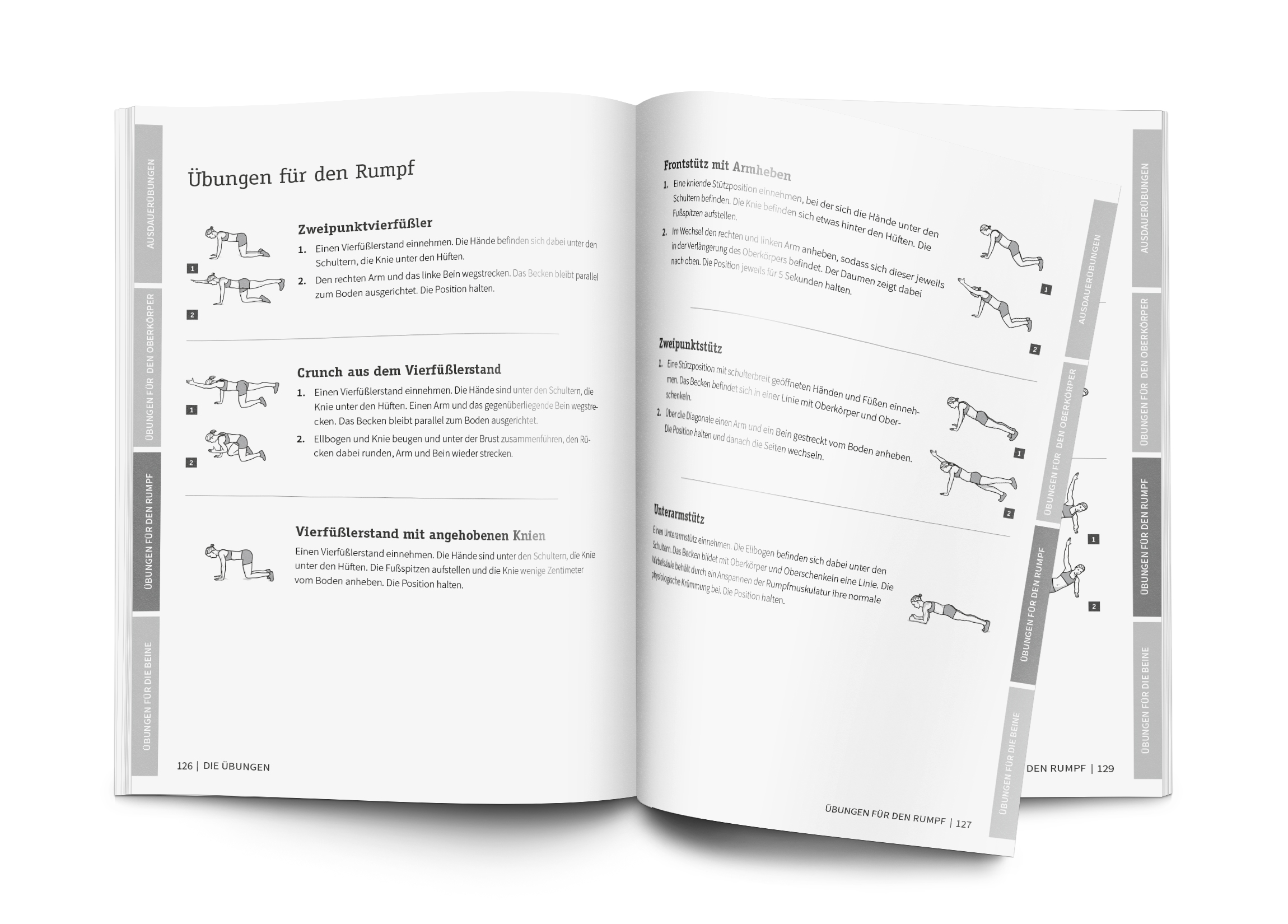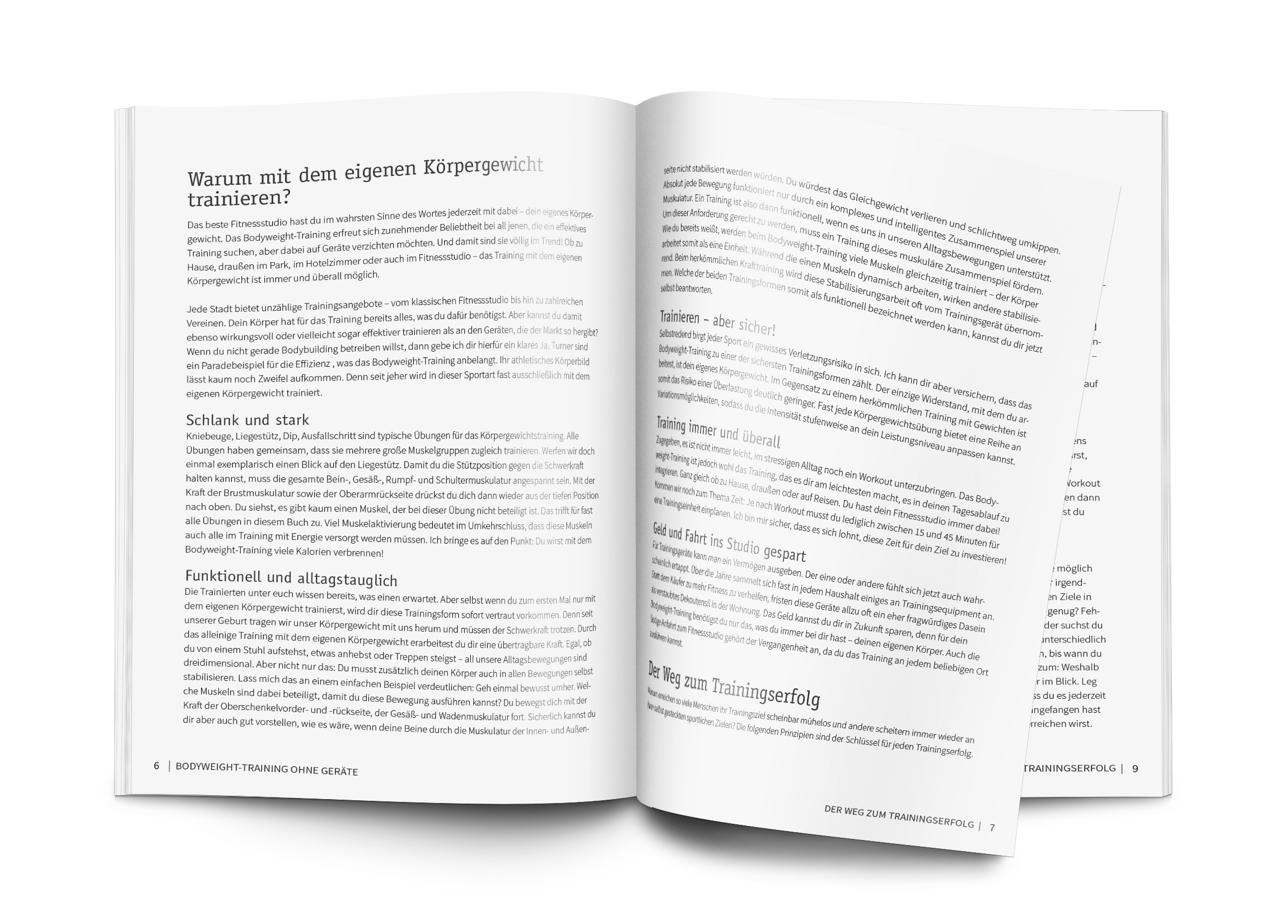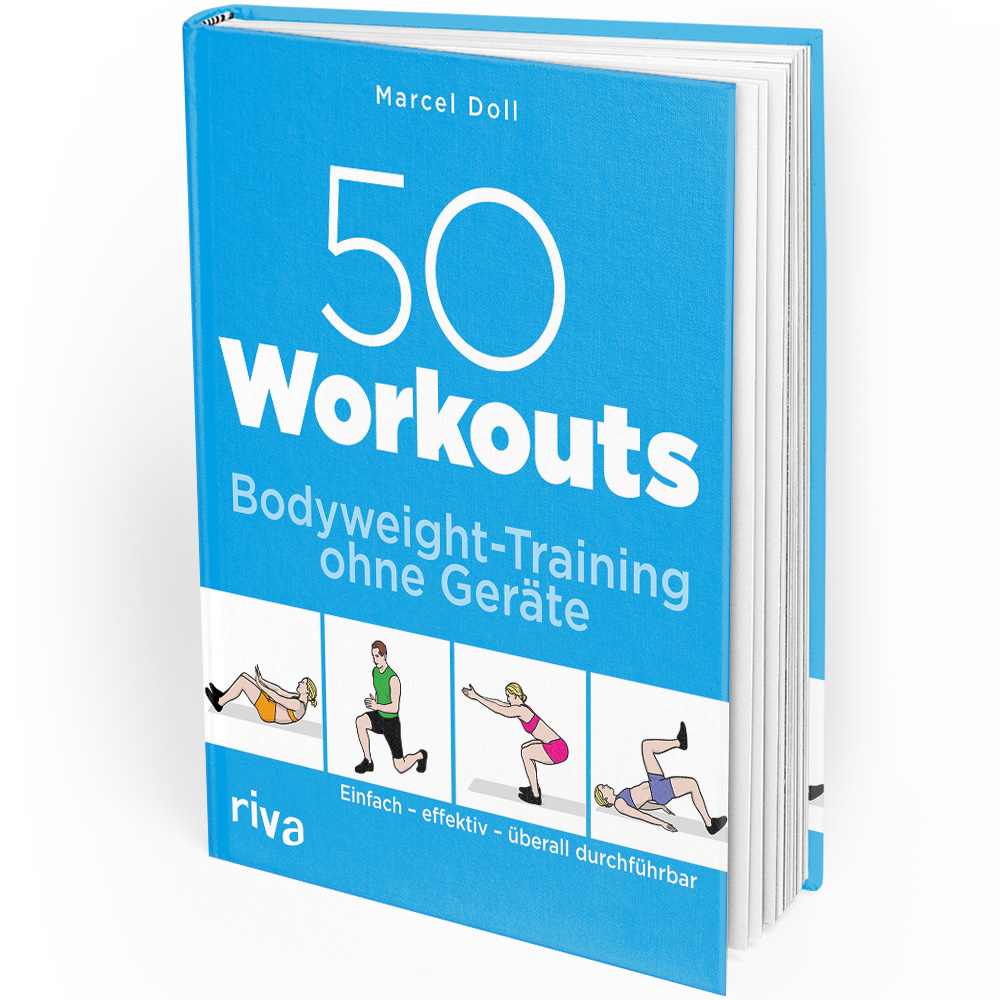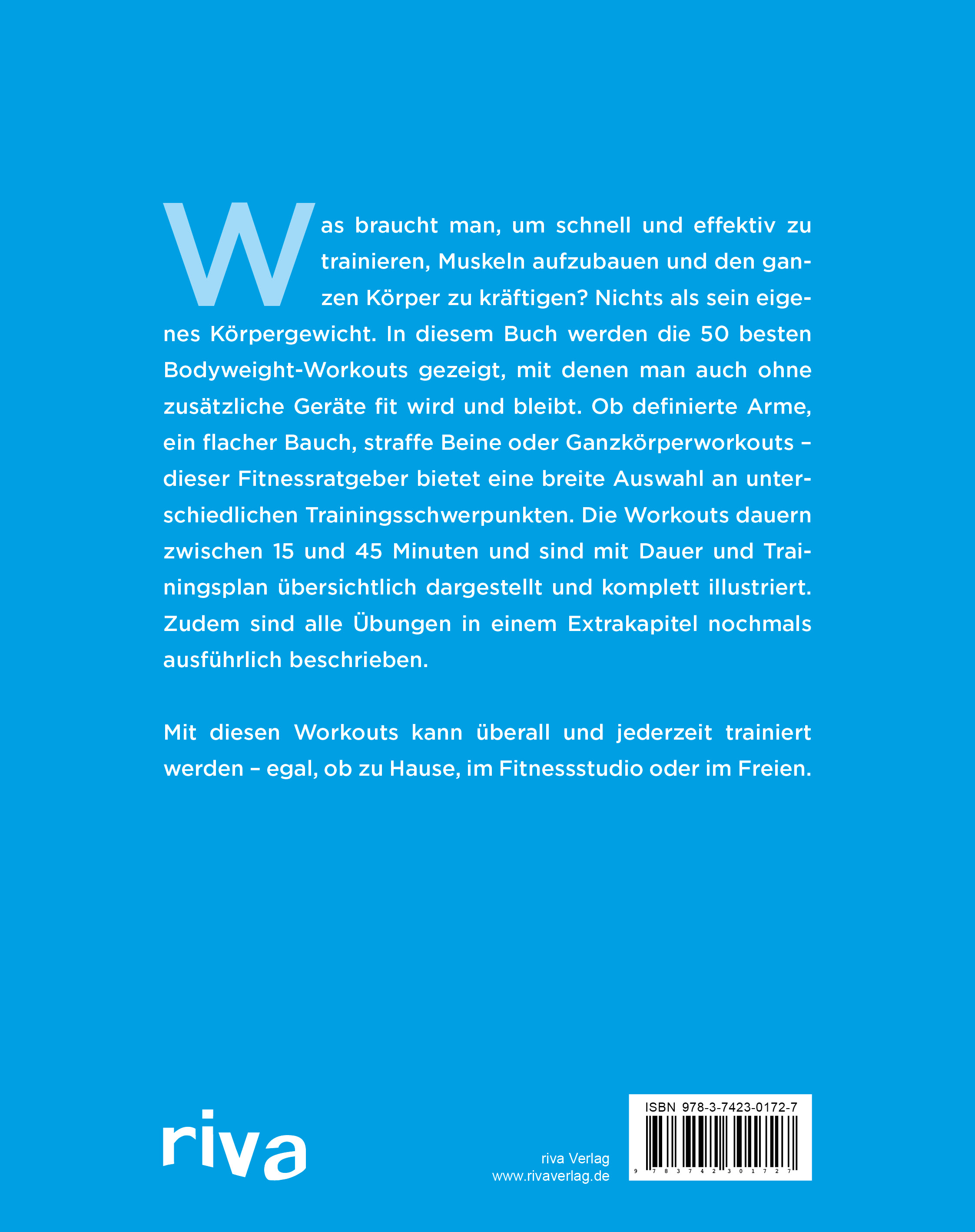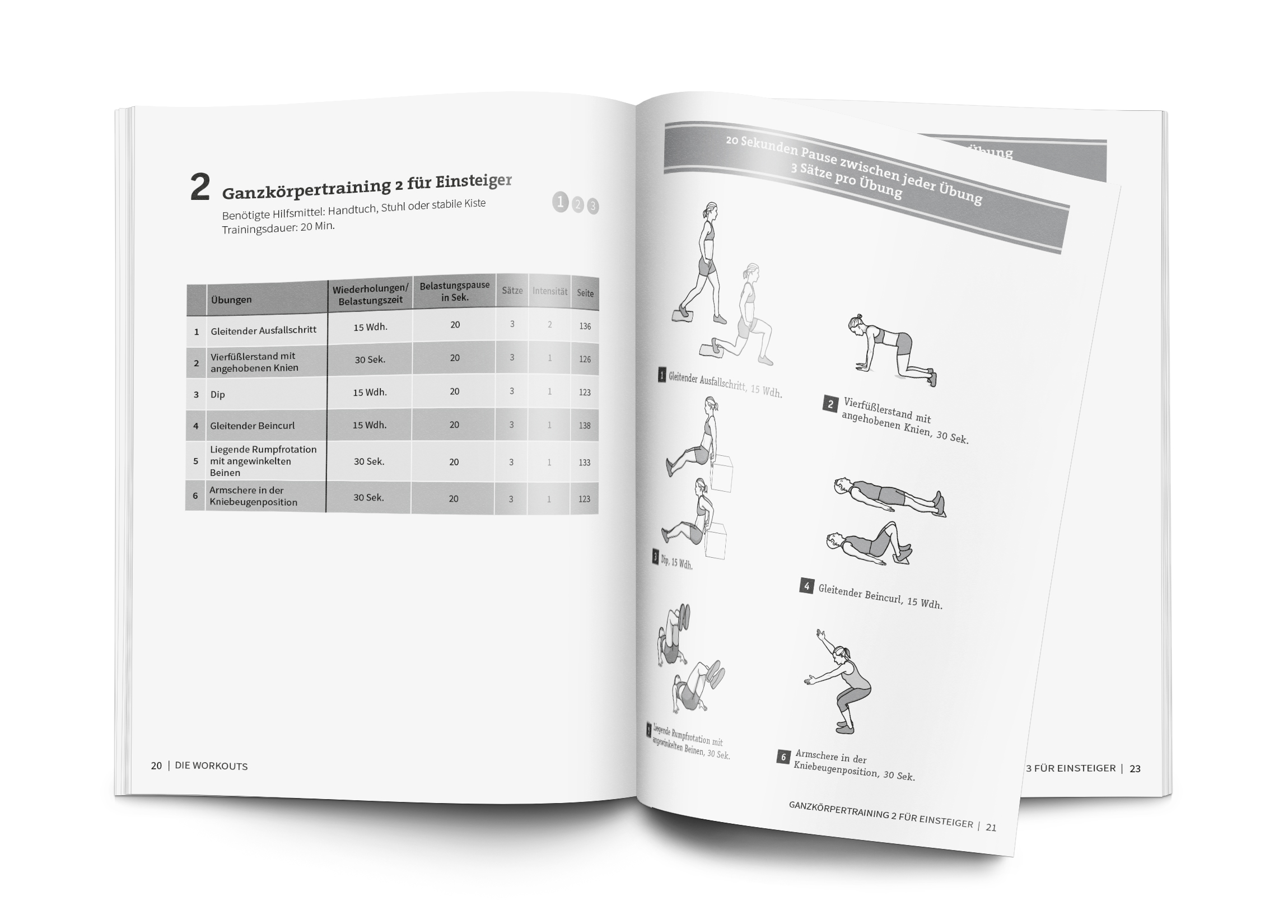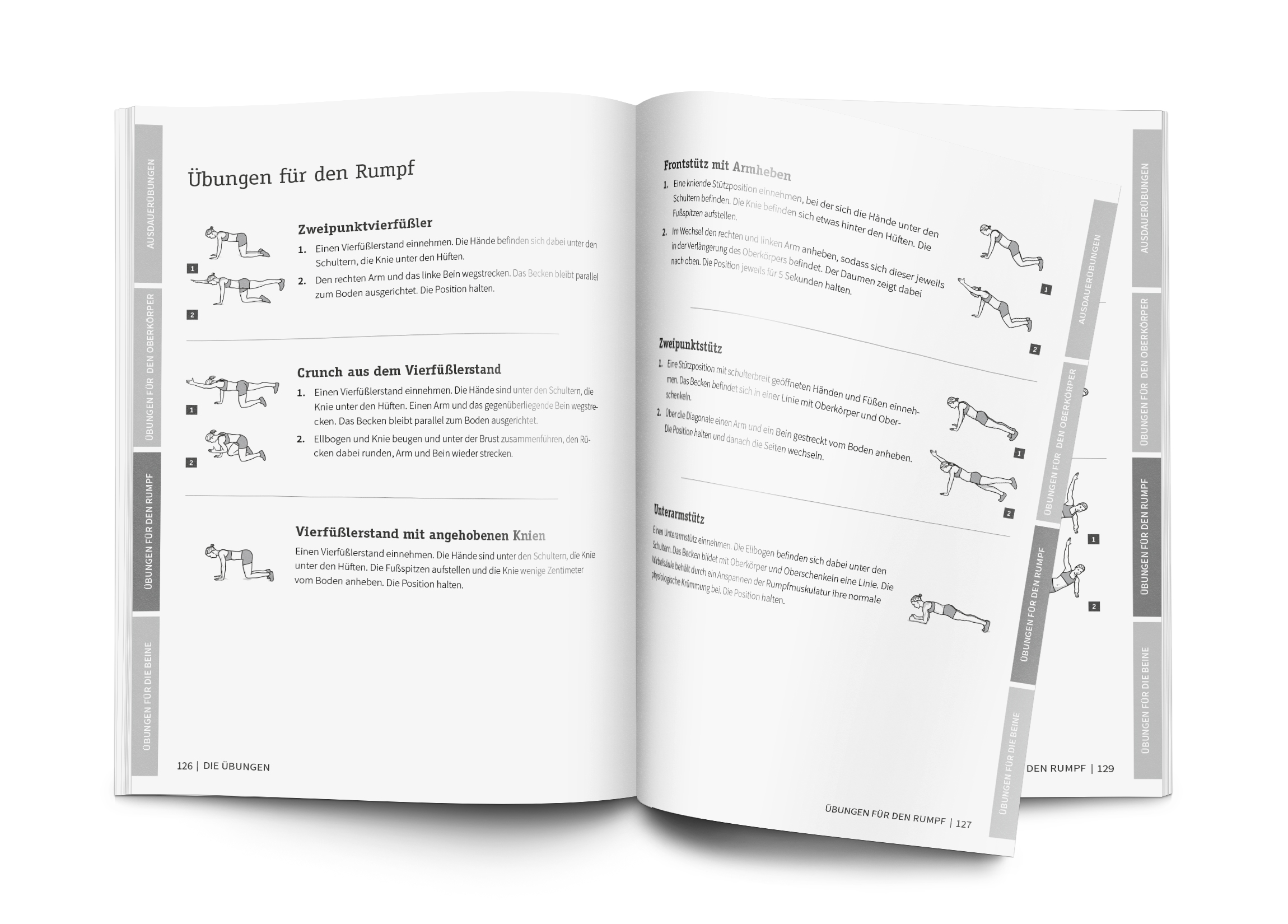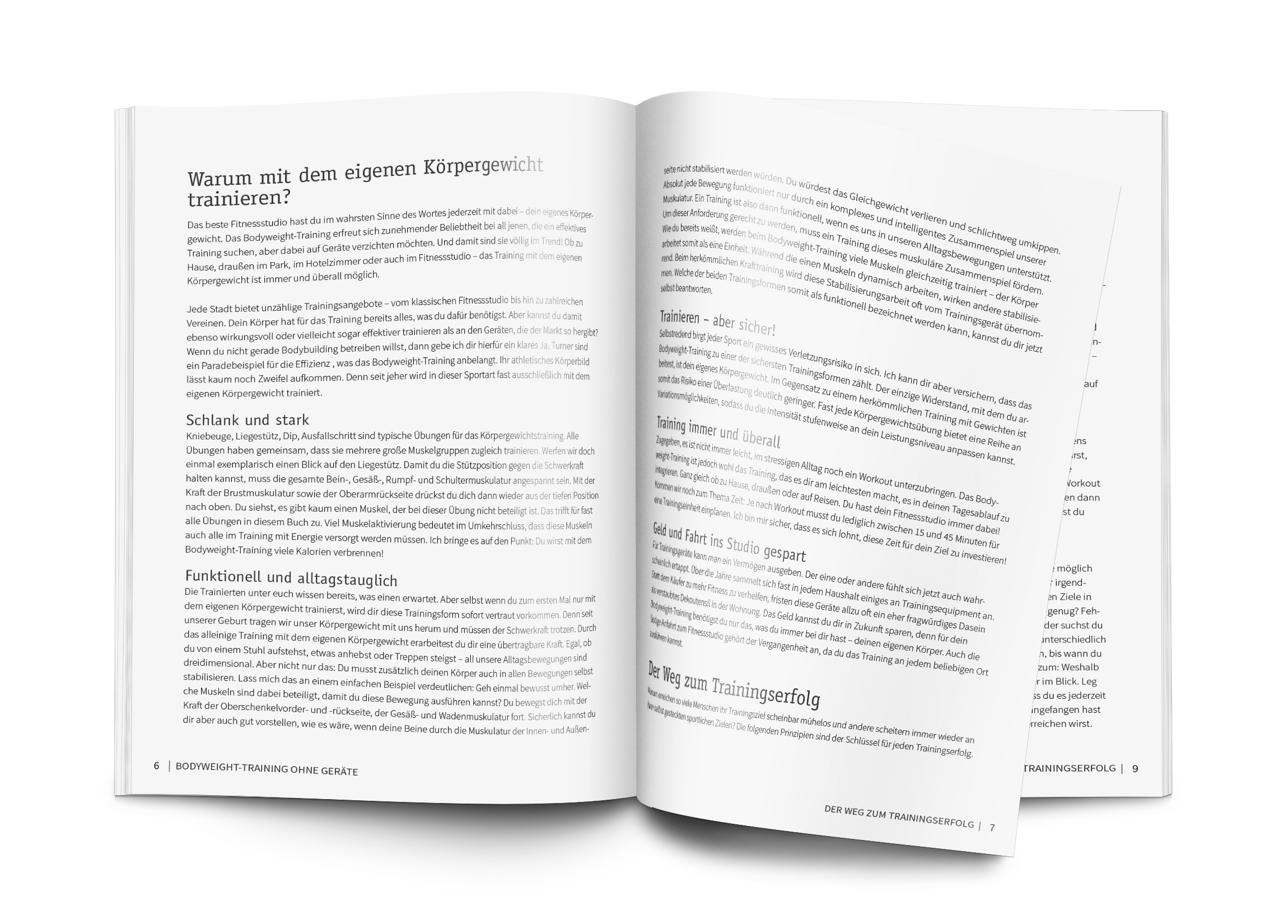 The book for bodyweight workouts.
The 50 best bodyweight workouts

Clearly presented and completely illustrated
Train anywhere and anytime
Available, delivery time 1-3 days
Accessories
You are still missing suitable accessories for your training? Select your (additional) training equipment here:
What do you need to train quickly and effectively, build muscle and strengthen your whole body? Nothing but your own bodyweight. In this book, Marcel Doll presents the 50 best bodyweight workouts and shows how easy it is to get or stay fit without additional equipment. Whether it's defined arms, a flat stomach, toned legs or full-body workouts, this fitness guide offers a wide selection of different training focuses. The workouts last between 15 and 45 minutes and are clearly presented with duration and training plan and fully illustrated. In addition, all exercises are again described in detail in an extra chapter.
With these workouts you can train anywhere and at any time - whether at home, in the gym or outdoors.
About the authors:
Marcel Doll
studied fitness economics (B.A.) and completed his master's degree in health management and prevention with a focus on sports psychology and stress management. He has also completed numerous continuing education courses in sports and fitness. He is co-founder of YOU Personal Training in Offenburg and works there as a personal trainer. As a certified Functional Circuit Trainer, he organizes small group trainings according to the circuit principle. He also writes for Functional Training Magazine and www.Trainingsworld.com. In 2014, riva Verlag published his first book Das ultimative Schlingentraining, followed by Fit mit dem Miniband in 2016.
There aren't any asked questions yet.